December run #22: Sunday Morning Longish Run
FOr today, Sunday, I decided to do the run first, before anything else comes in the way and postpones the run to a late-night affair.
I still slept until 8:30. It's Sunday, after all, and we are at home weathering the rain away.
Did I tell you it is a rainy weekend? I did? OK, so it was raining hard when I went out and into the Magpie's valley and up towards Rašica. Fortunately, it wasn't really cold.
You can see from the altitude profile graph, overlayed with the pace data, that the run involved a 400 meters climb. It also involved stomping through the muddy pools and fighting some nasty winds at the top but that's the beauty of sports in nature.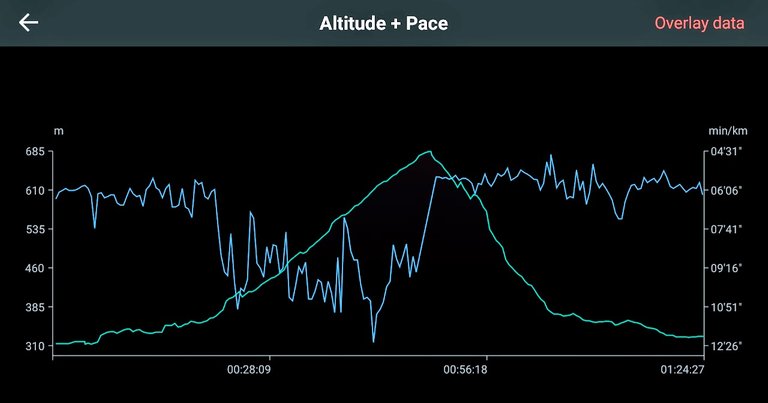 You can guess from the graph above how the kilometer times look like. Here is the presentation. Di you guess right? Bravo!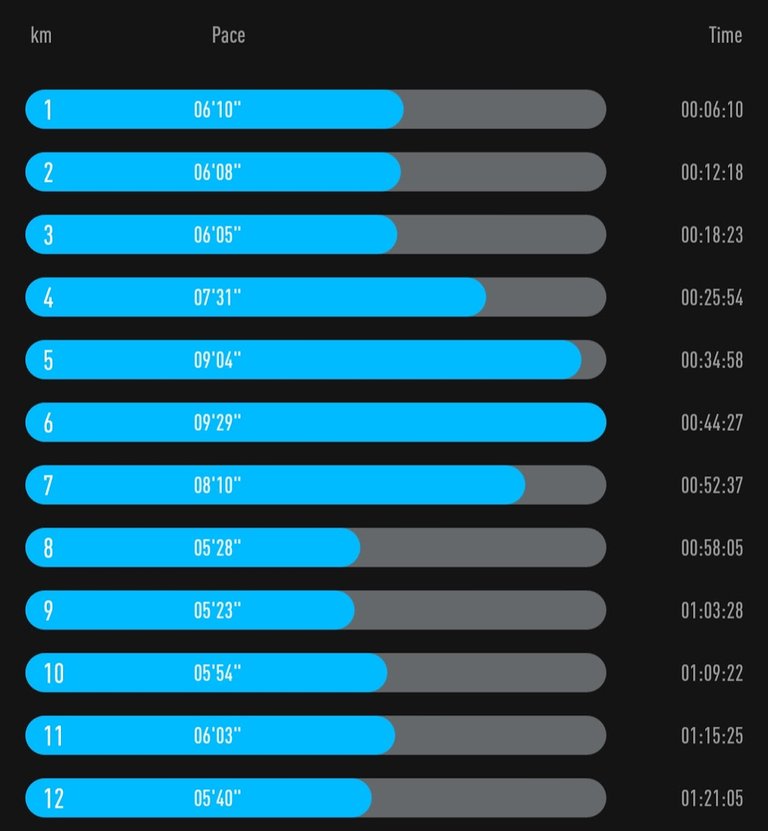 This time map comes at the end of the report. It's nothing special. A line out there and retracing the line back in.
You have to do it to relive it.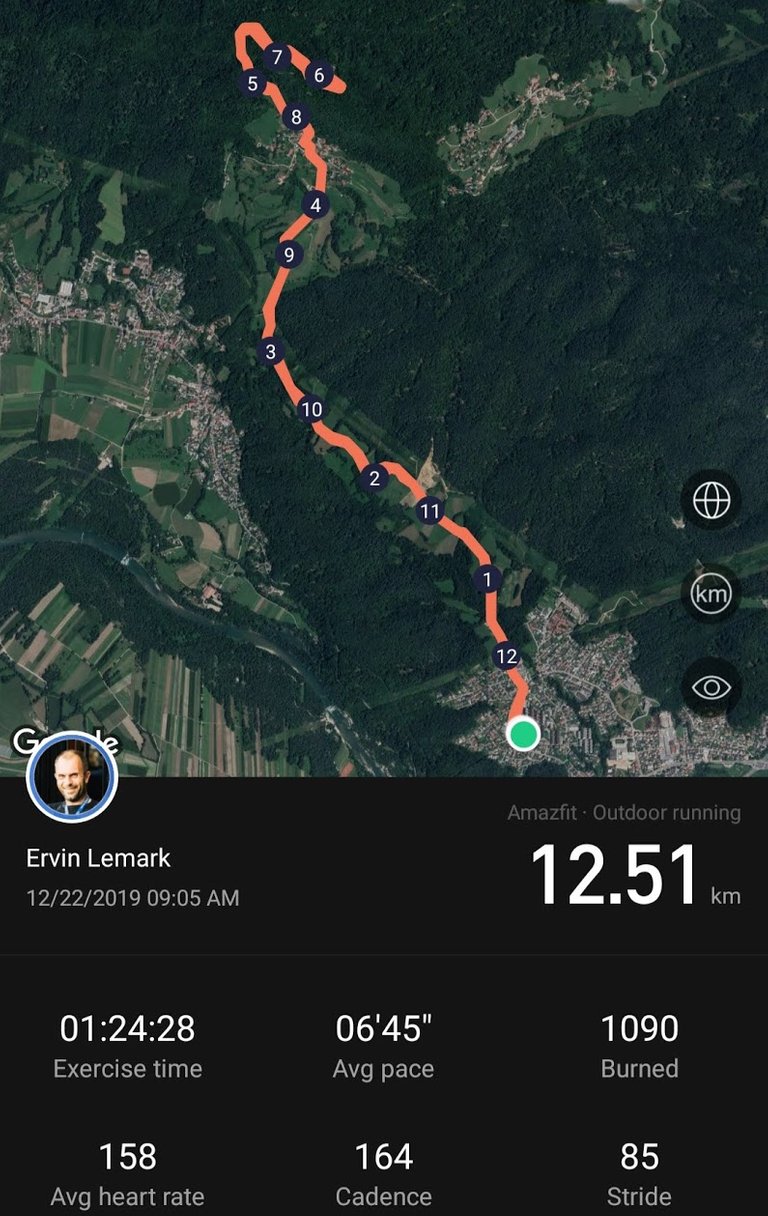 So, what are you waiting for? Go out and move! :)
---
Ps: no live photos. I don't want to bother and bore you further with photos of rain, mud, and fog :)
Ps2: it still is a beautiful day!
---


Join Actifit program, stay fit and earn crypto - STEEM, AFIT, AFITX, PAL, SPORTS, ...
Vote for Actifit as a Witness
Official Actifit links: Discord | Website | Android app | iOS app | FAQs | Text Tutorial
Disclaimer:
I am a long-time Actifit user and ambassador for the program. Please, ask me anything about it.


Better and better
---
Check out some detailed info at my EXHAUST page
Join me in testing out EXHAUST!
---
---