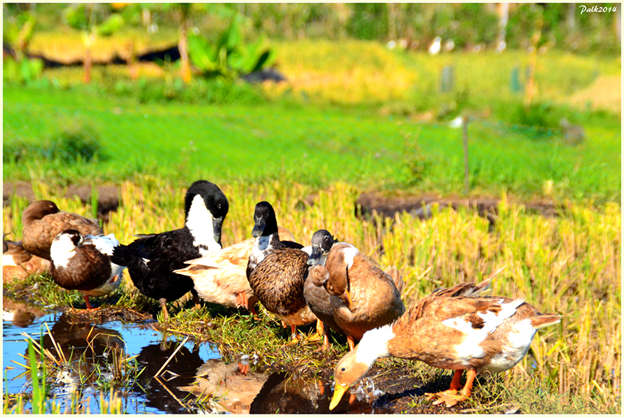 Ducks' Life in the farm
The flock seems so happy and refreshed after their morning bath! After the harvest of palay, these feathered friends are free to wallow in the rice fields and take the last grains for them to feast over.
You'd love to see them march towards the rice paddies while their watcher see to it that they remain in that vacant area and not swing to the seedbed of others or else they will be in trouble.
They must be allowed to roam around for the time being and fenced afterwards when they lay eggs because they're not like organic chickens that lays their eggs in one place. The duck's eggs are sold to be processed in making salted eggs.
This is my entry for @melinda010100's Feathered Friends/Feathered Friday. Thank you!
Till then,