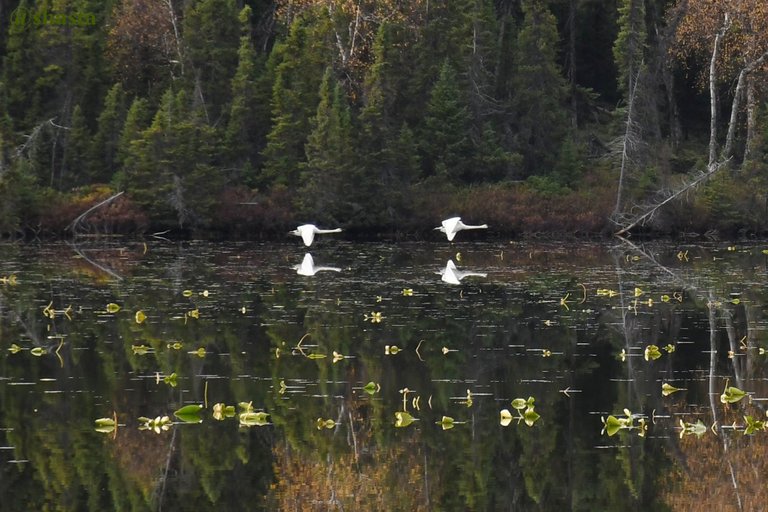 At Bottenintnin lake Alaska.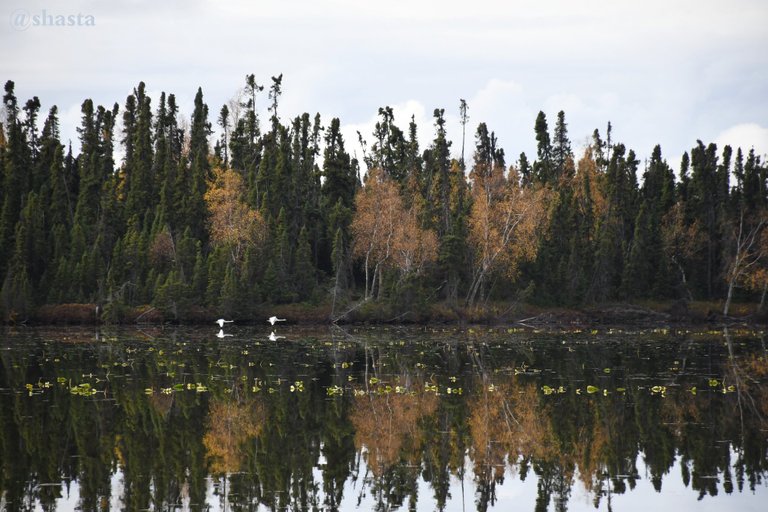 This magical moment happened
October 5th 2018.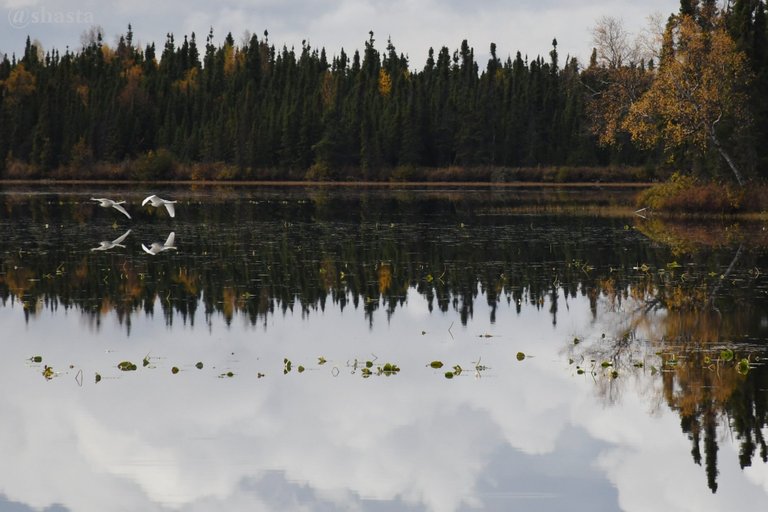 And it happened fast!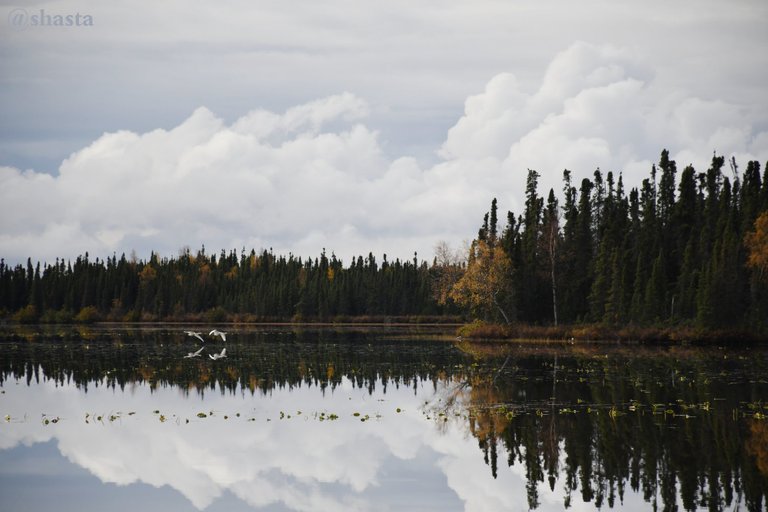 I was pointed the other way
checking out the clouds
above and below.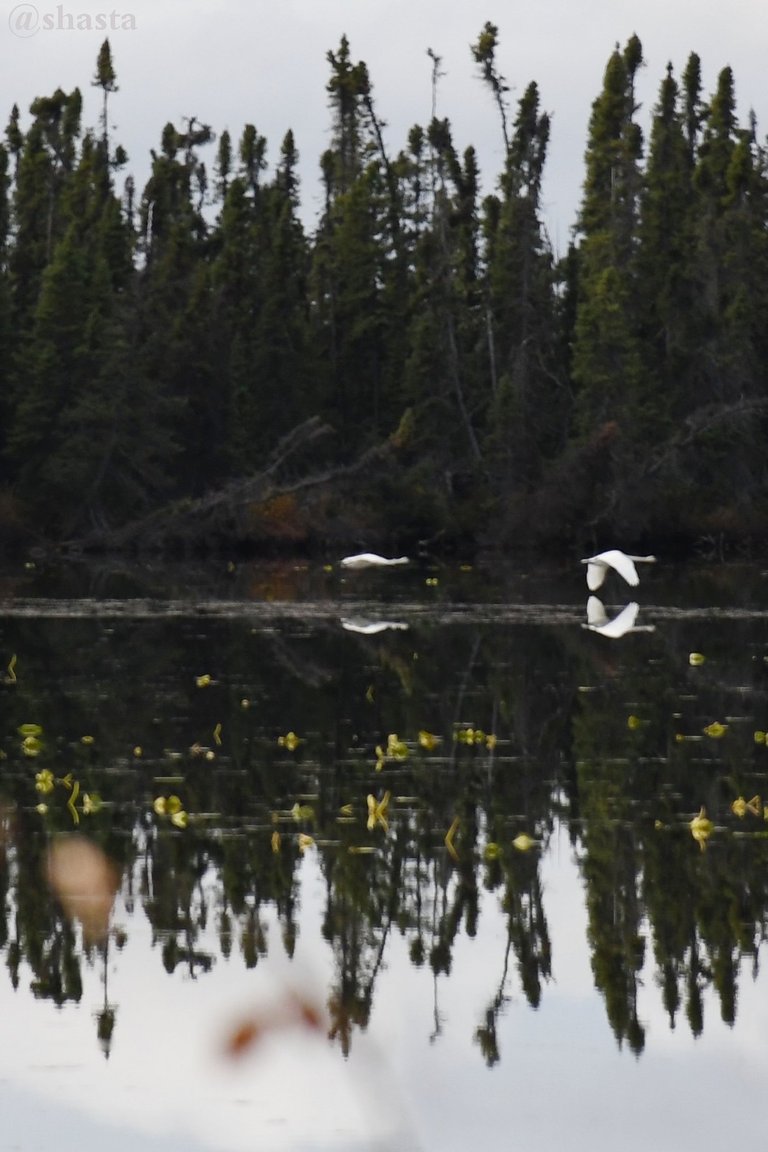 Swans, I heard the word swans!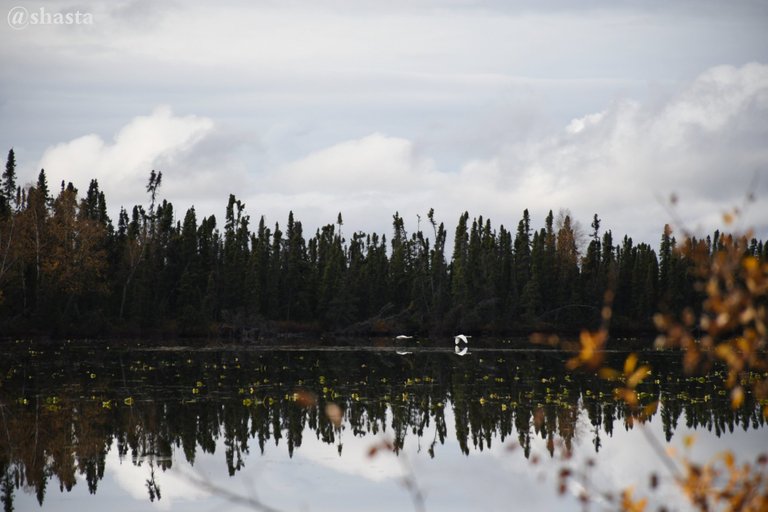 They flew along real fast at
quite the distance.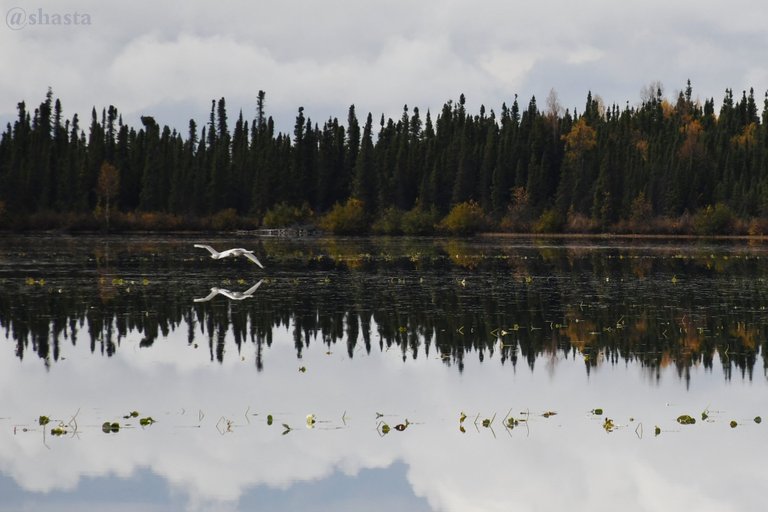 Not often seen and never real close.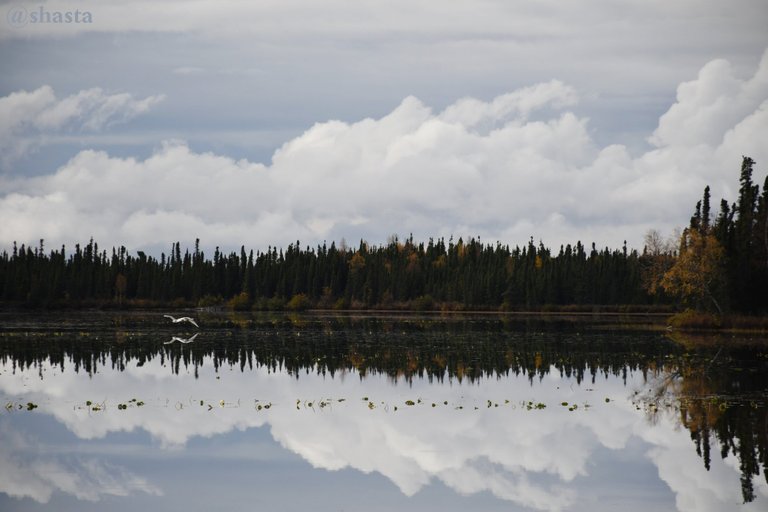 Flying over to join the other
feathered friends!


Feathered Friends
More information can be
found here • Community Name!

Thank you @otage for the cool street name!
https://steempeak.com/monomad/@otage/blacktop-alphabet-s-monomad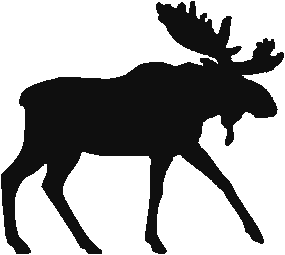 Photos & words by @shasta Nov 21st 2019 3:33 PM O'rock Alaska