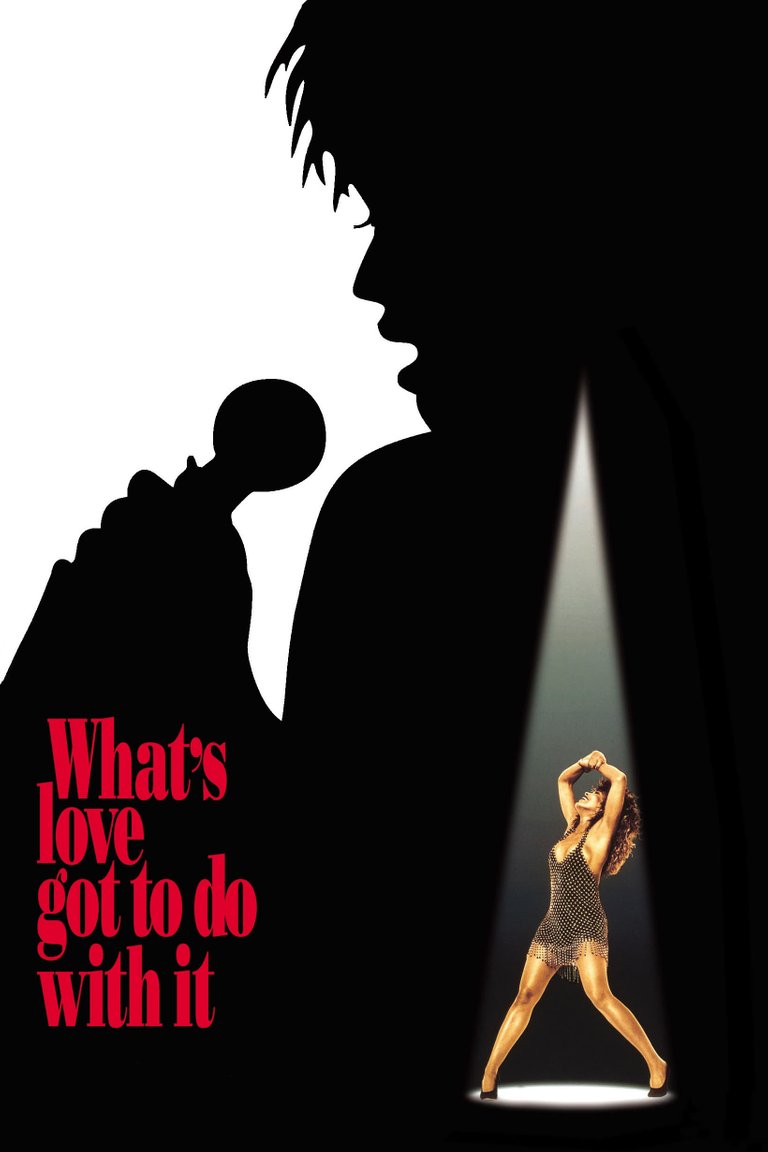 Tina Turner is among the most recognisable faces of world's music industry. At her age, she is also a symbol of endurance and role model for all the music talents who didn't make it to the top at young age. Tina Turner is also role model for those who had bigger misfortune than simply not being recognised as talents while young. Her early life, depicting the misery that preceded her today's fame, is a subject of What's Love Got to Do with It, 1993 biopic directed by Brian Gibson.
Kate Lanier's script, based on Tina Turner's autobiography I, Tina, begins in 1958 when young Anna Mae Bullock (played by Angela Bassett) comes to a night club in St. Louis and meets young musician Ike Turner Sr. (played by Laurence Fishburne). Part of Ike's act is to invite female members of audience to sing with him, but in case of Anna Mae he finds genuine talent. He invites her to join back-up singers in his group, marries her and changes her name into Tina Turner. This is the beginning of artistically fruitful relationship and two of them reach the top of the pop charts. But, as years pass by, Ike begins to show darker side of his character - as he loses ability to compose new hits he indulges in alcohol and drugs and, increasingly jealous of Tina's talent, begins to verbally and physically abuse her. In 1970s Tina converts to Buddhism and gradually finds strength to fight back, leave Ike and start her own career.
Uplifting rags-to-riches-to-rags-and-back-to-riches story borrowed from real life was good antidote to increasing falsehood of 1990s Hollywood. Tina Turner's life story, with her acceptance of Oriental spirituality, female empowerment and condemnation of domestic abuse and male chauvinism, was also in line with Hollywood's "political correctness". But the most important element of What's Love Got to Do with It were talents involved in it. Angela Bassett, despite bearing little physical resemblance to the singer, is very convincing in her role. Her partner Laurence Fishburne is even more impressive in the thankless role of the despicable character – he manages to convey some humanity while not shying a little bit from Ike Turner's shortcomings. Director Brian Gibson, for his part, manages to avoid the trap of many biopics and this film isn't the boring display of most publicised details of someone's life; many of Ike and Tina Turner's best known musical numbers are inserted in the film and the couple's most celebrated performances are painstakingly recreated (with Bassett lip-synching Tina Turner's and Fishburne singing Ike Turner's part).
The major (although less visible) problem of What's Love Got to Do with It is the lack of objectivity, which is hardly surprising, since it was based on Tina Turner's autobiography. Some details of Tina Turner's life with Ike don't appear on the screen, while some seem to be invented (including the final confrontation between Ike and Tina). The biggest flaw of the film is the end itself, when Angela Bassett gets replaced by real life Tina Turner and the inevitable comparisons between the looks of two women bring sense of falsehood to the entire experience. But that shouldn't discourage anyone from watching What's Love Got to Do with It, because this film is well-done and it could be appreciated even by those who aren't big fans of Tina Turner.
RATING: 6/10 (++)
(Note: The text in its original form was posted in Usenet newsgroup rec.arts.films.reviews on September 15th 2003)