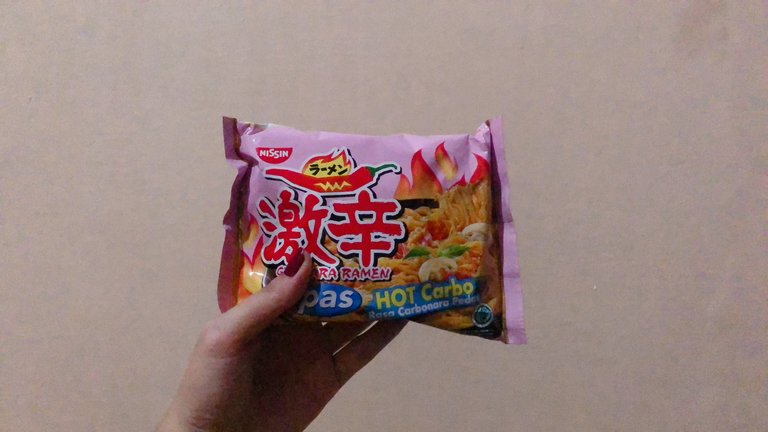 In this post, i want to talk about this noodle.
This is a spicy carbonara noodle.
At first, i thought this is the korean brand, Samyang, but this is actually a japanese ramen brand.
It was quite confusing because they have the same color with the same flavor .
I remember very clearly that the korean Samyang ' spicy carbonara ramyun is in the similar packaging.
So, i bought it immediately to taste and compare the taste.
However, i will first write down how i prepare the ramen and then i will explain the difference between two noodle.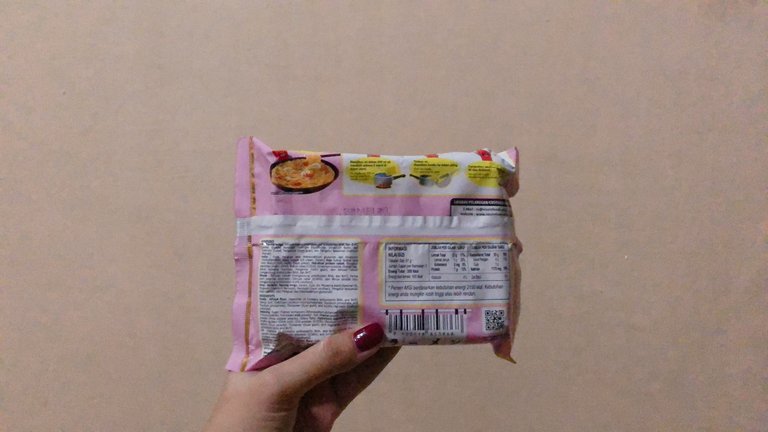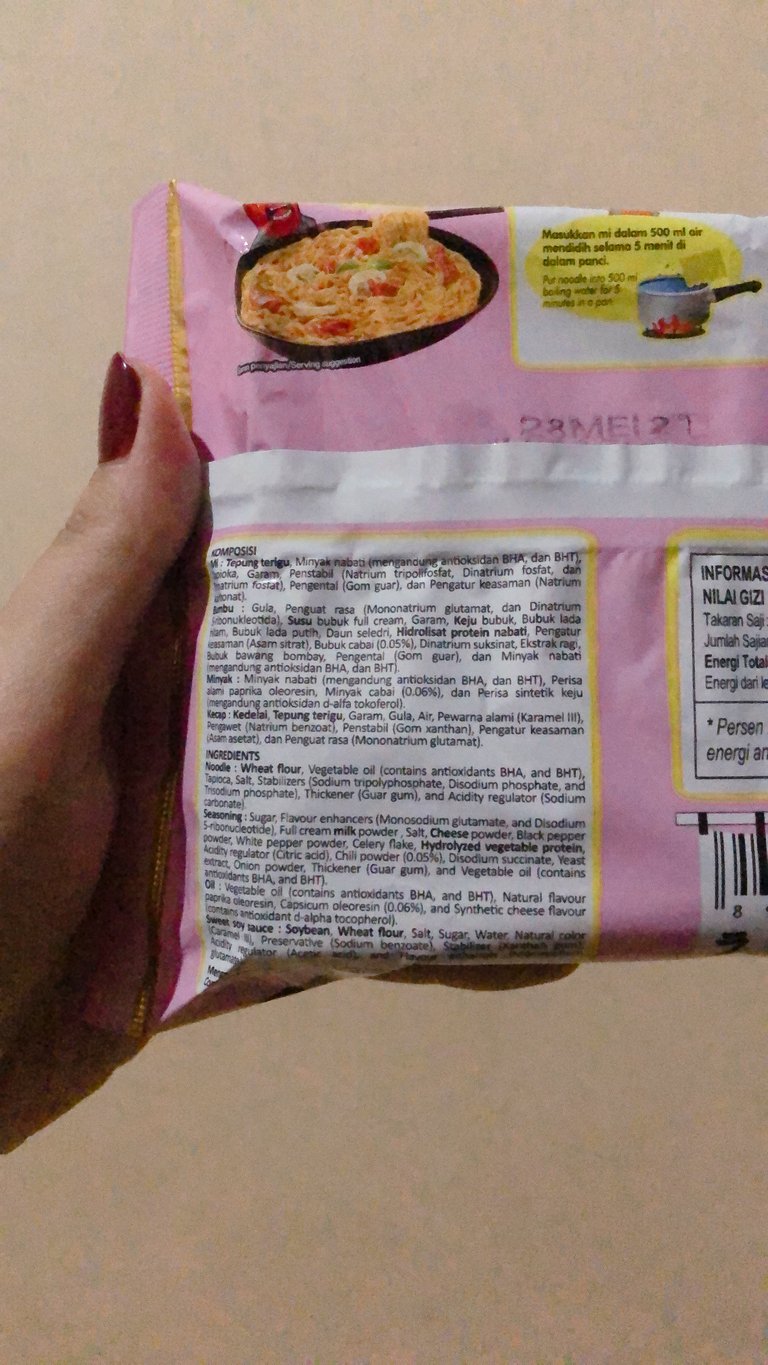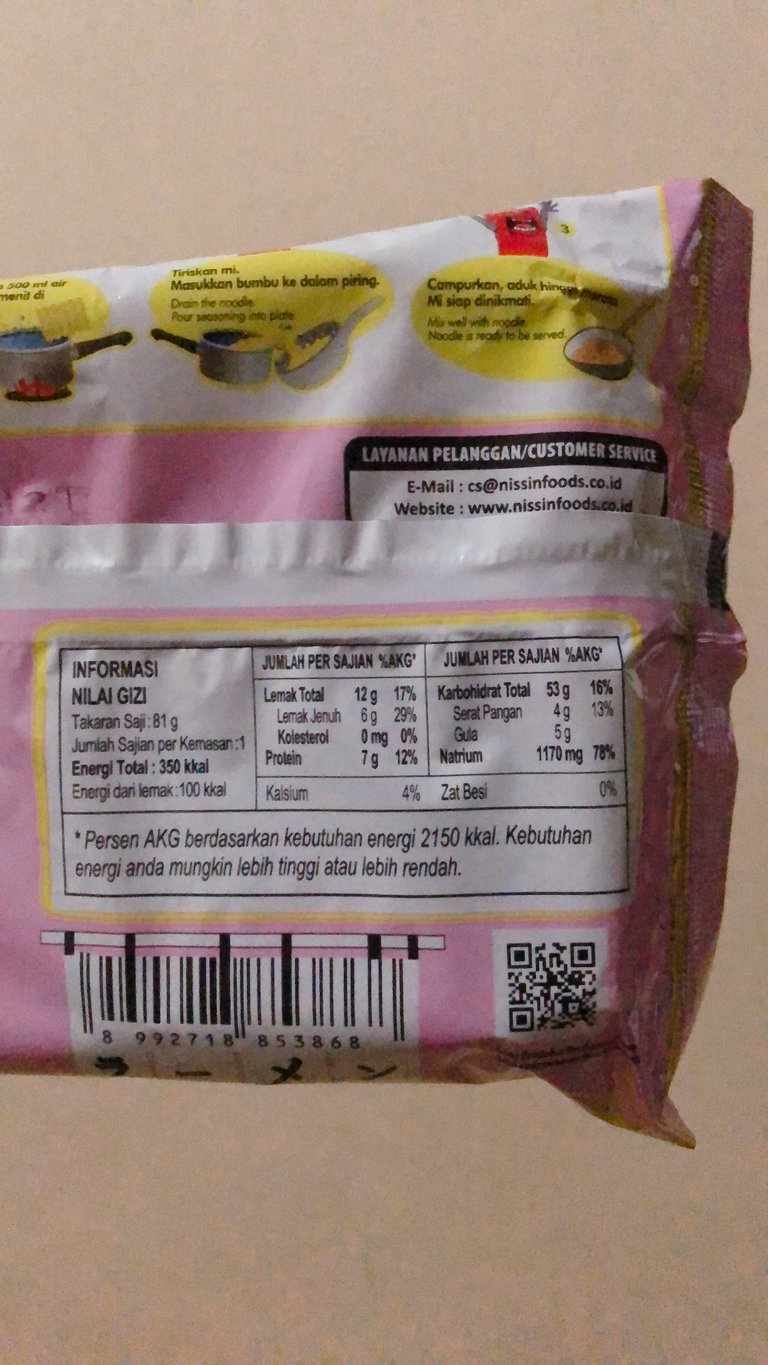 This is the back of the packaging.
As usual, it contains all the information about the product such as the ingredients, how to cook, and other information.
I always look at the expiration date before i buy anything.
So guys, please make sure to always check the back of the packaging of whatever we planned to buy to make sure we dont use or eat any expired product.
Because it will surely affecting our health.
As we can see, the expiration date of this product still so far away so its safe to consume it.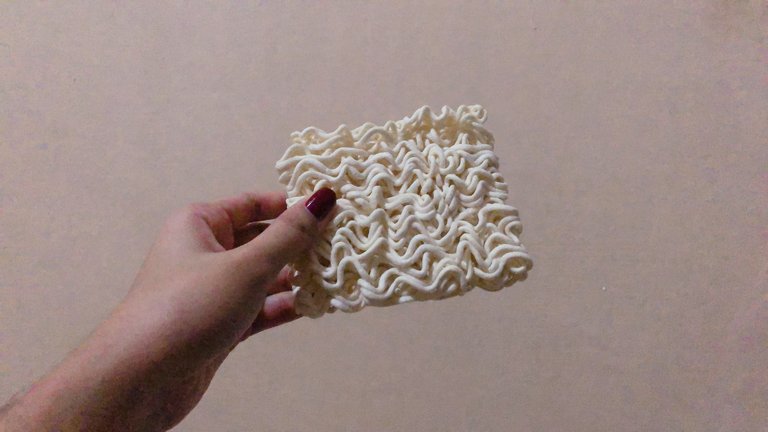 This is the shape of the noodle.
Different with korean samyang that has round appearance, this japanese noodle looks similar with our local noodle.
However, the size of the thickness of the noodle itself similar with other korean noodle.
Its way thicker and chewy compared to our noodle.
The amount of noodle itself is similar with our noodle too.
While usually, korean noodle have way more than this.
For me personally, this is the right amount for my stomach.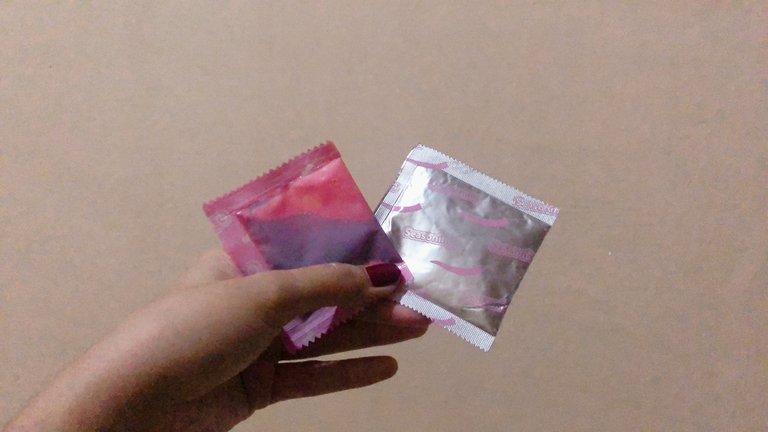 This is the seasoning of this noodle.
One is the spicy sauce and one is the carbonara seasoning.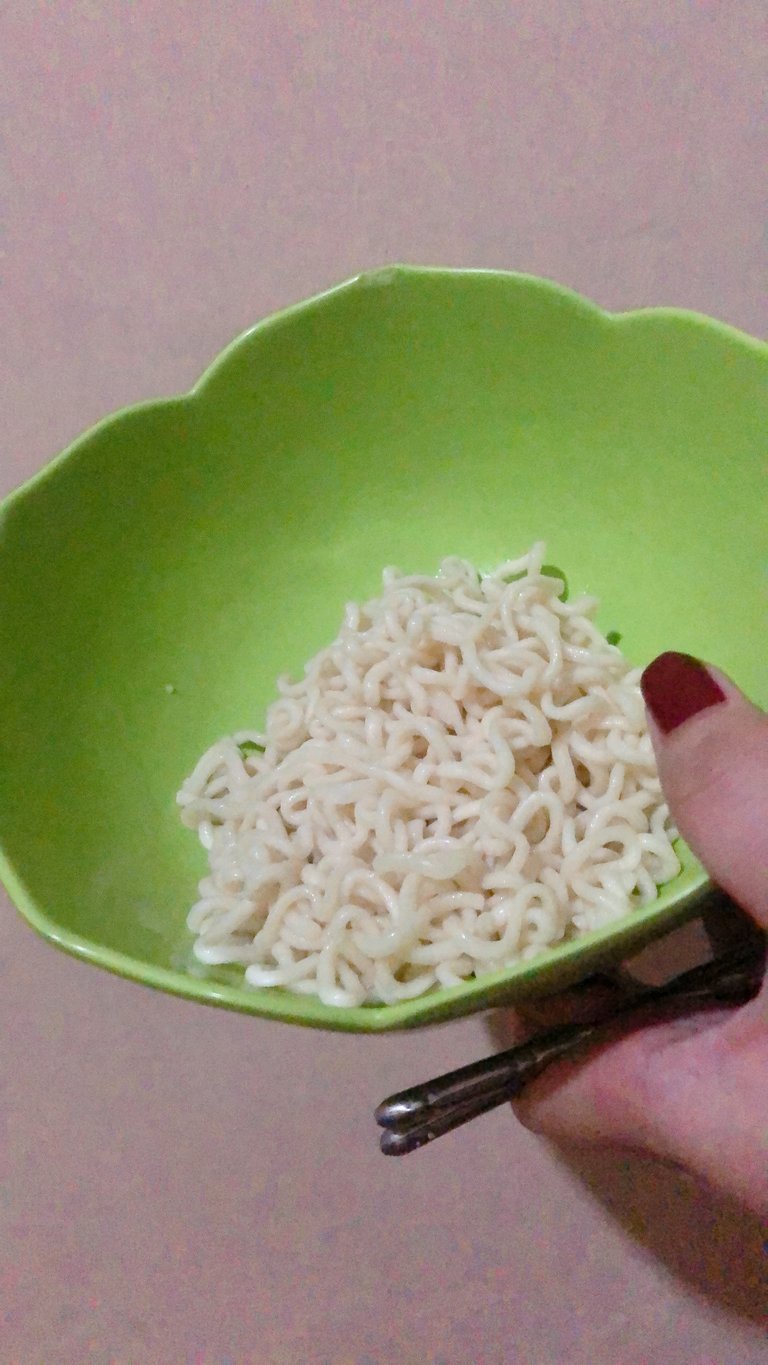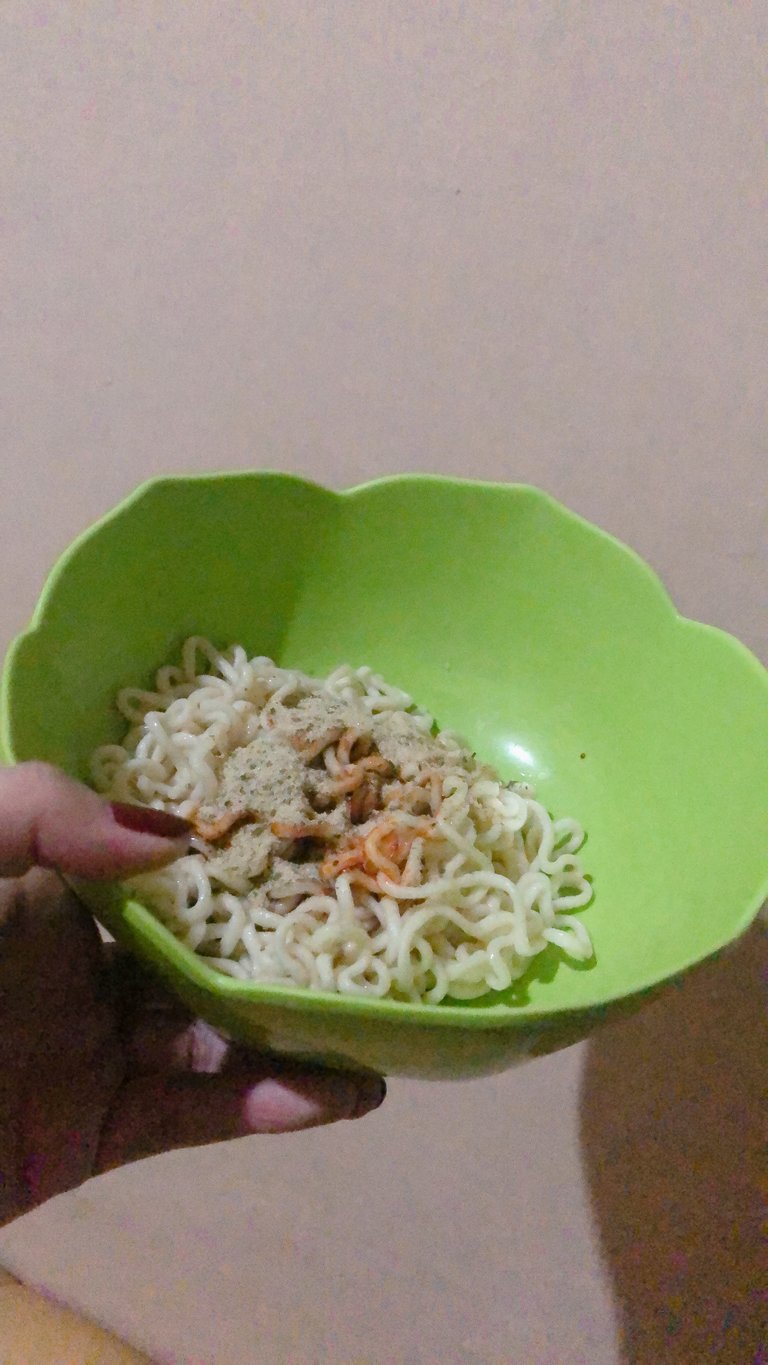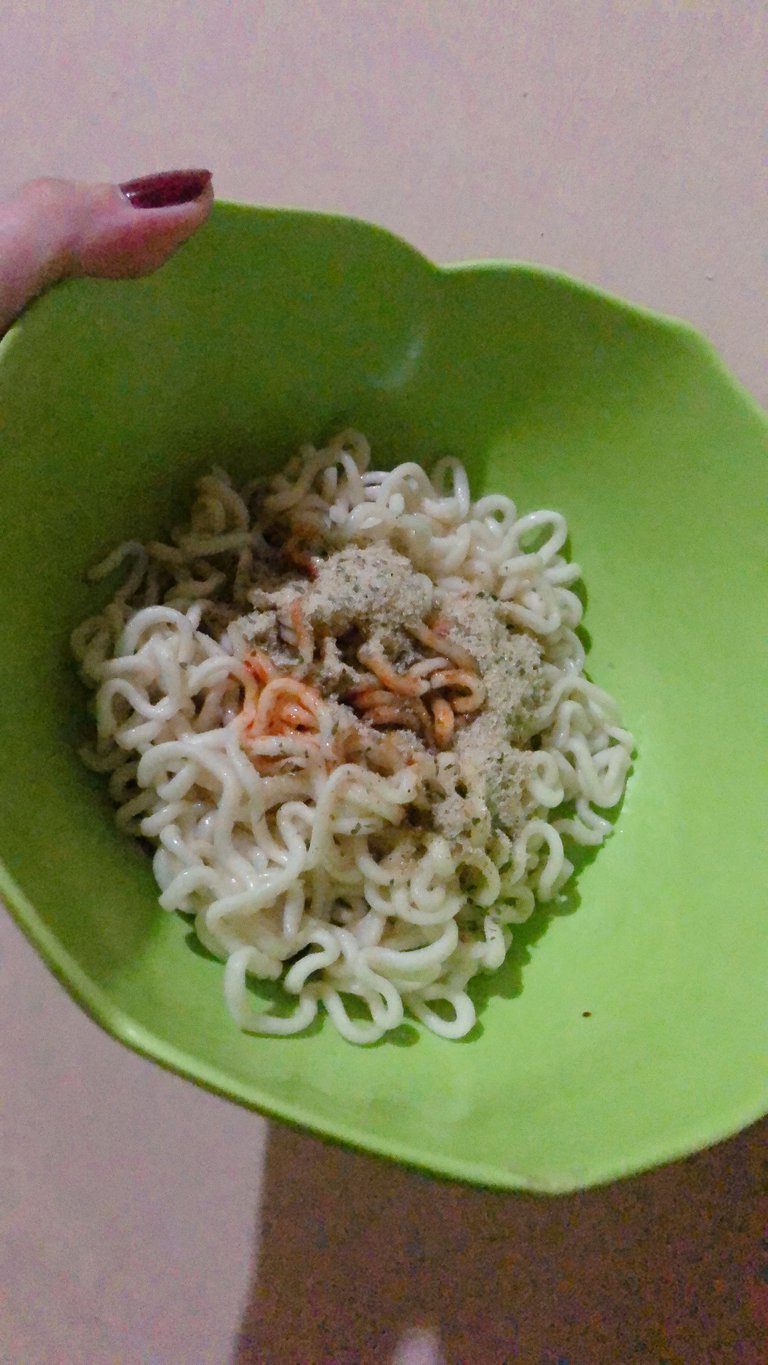 For the cooking, its the same as any other noodle.
I boiled water with the noodle till its chewey enough, put it in a bowl, and mix the seasoning.
However, i just realized that the boiled water after the noodle is so dull and yellowish.
It seems like the ingredients is different than out local noodle.
I think that the noodle that i used to eat are more clearer compare to this noodle.
For the taste however, its surprisingly right up to my ally.
Its really surprising for me.
In the beginning i was skeptical about this because I remembered how weird the taste of the samyang carbonara left on my mouth that i cant even eat more than 3 spoon.
But this one taste more familiar in my mouth, i think the reason are because the carbonara flavor they used in this noodle is less strong than the one in samyang.
Which in thankful about.
I will continue purchase this noodle and try the other variant as well.
The price of this noodle are 4.500 idr.