When In Wellfleet...
Mac's Shack
Cape Cod - Wellfleet, Massachusetts - USA
https://www.macsseafood.com/restaurants/macs-shack
Over the summer I took a trip up to Cape Cod with @nicollefiallo and my family. There's not a better place to enjoy a summer weekend in New England. From the breathtaking Cape Cod National Sea Shore to the delicious seafood restaurants, Cape Cod is the place to be. One day @nicollefiallo and I stopped at Mac's Shack in Wellfleet for a fresh and delicious lunch.
Mac's Shack is a sit-down restaurant opened by a fishing company / fish market called Mac's Seafood. The offerings are always fresh off the boat. We started the meal with an order of a dozen Wellfleet Oysters and a half-dozen Wellfleet Little-neck Clams, both served raw on the half shell with horseradish cocktail sauce and mignonette. Wellfleet Oysters are as good as they get, in my opinion!
Originally Featured on Instagram
Give a Follow!

Thanks For Reading!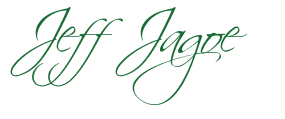 Sign Up to Menē for $5 towards 24K Gold Jewelry
Join Airbnb and Save $40 on your first trip
Get Paid to Read Your E-Mails with Earn.com
Earn STEEM Dollars & more by completing online tasks
Convert your online activity into Gift Cards, Crypto or Paypal with GaB
Get Paid to Get Fit with the SweatCoin App
Use Bitcoin for Amazon Purchases and Save $$$
Sign Up to Binance - A Leading Crypto Exchange
Join the TRYBE Publishing Platform on the EOS Network
Join Lolli for Bitcoin Rebates
Collect, Trade & Battle on the Blockchain with SteemMonsters
Join Actifit - Get Rewarded For Being Active
Send a Tip Using the Bitcoin Lightning Network