Photo Recreation: Kicking footbag 35 years later at Helligåndskirken in Copenhagen


When we were in Denmark a few weeks ago, @geke suggested we recreate an old footbag photo taken of me 35 years ago! It was taken in front of Helligåndskirken (Church of the Holy Ghost) on Strøget, a pedestrian street in Københavns Kommune (Copenhagen K). I even remember who took the photograph back then: her name was Helle Riis. Because what we were doing was unusual, Helle took a lot of pictures and wrote some freelance articles about us for local newspapers. She got some bylines and income and we got some great free publicity!

The first photo: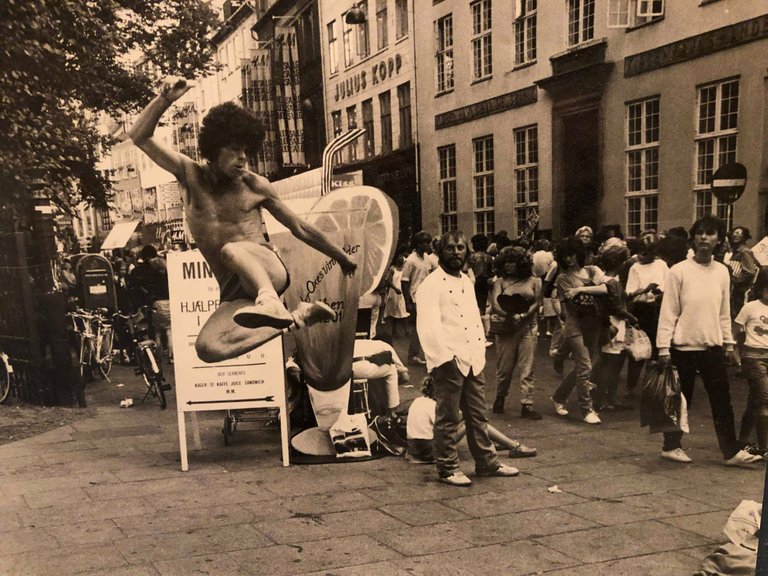 In this photo, the footbag is in the air just to the left of the "J" in Julius Kopp. Back in the '80s when this photo was taken, we used to do a lot of street performing here. There were kiosks all along this street selling all sorts of things.
We would kick footbag to encourage people to buy the footbags I was sewing back then. In fact, I traveled all over the world promoting the sport (just for myself; I didn't start professionally promoting the sport until the '90s) and funded trips to Japan, the US, and all over Europe with the sales of those footbags.
The second photo: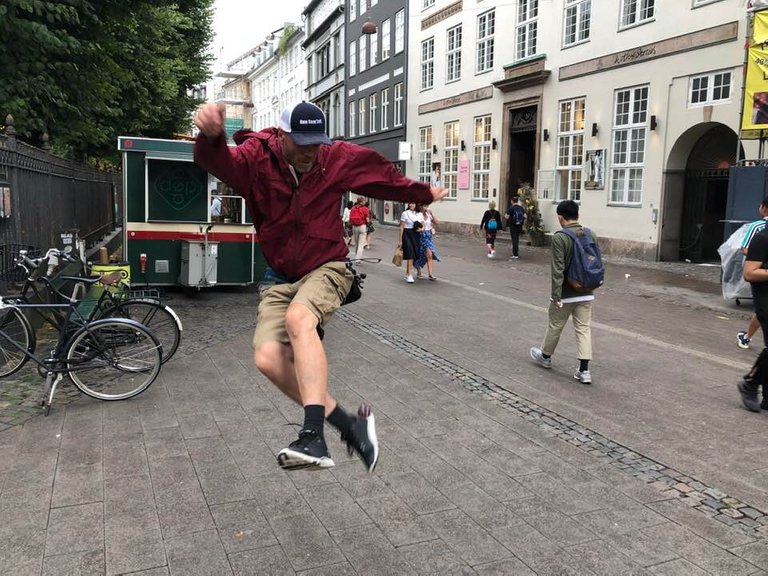 In this one, the bag is a few inches above my right shoe.
We didn't have the first photo handy when we shot this one, but it's a remarkably similar perspective -- especially the brown lamp cover hanging above the Julius Kopp sign in the first photo. It's in almost the exact same position in the current shot.
The church: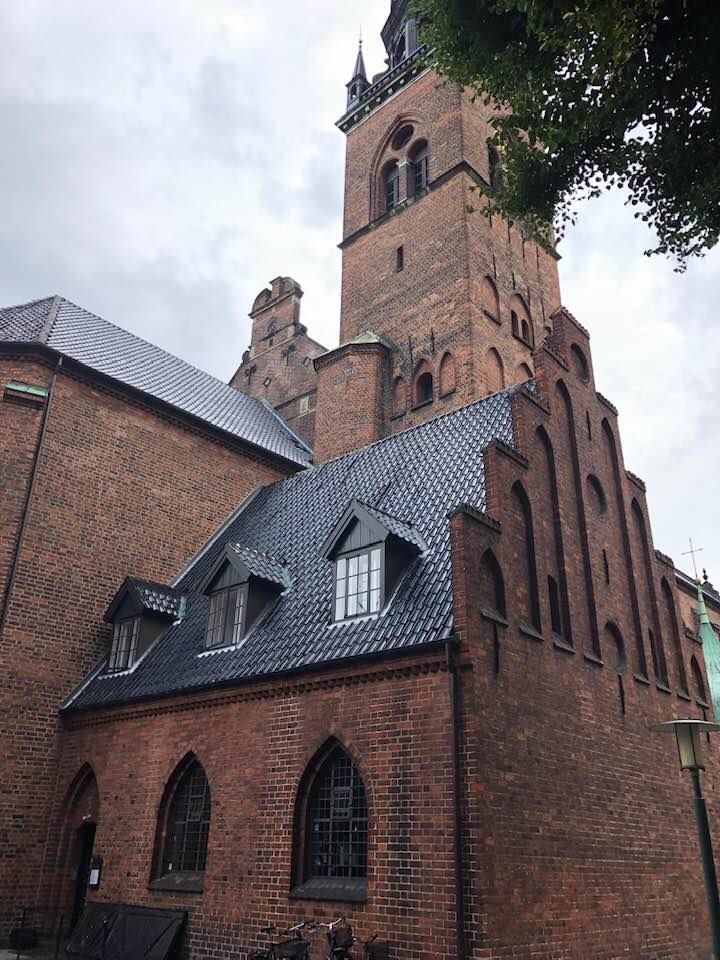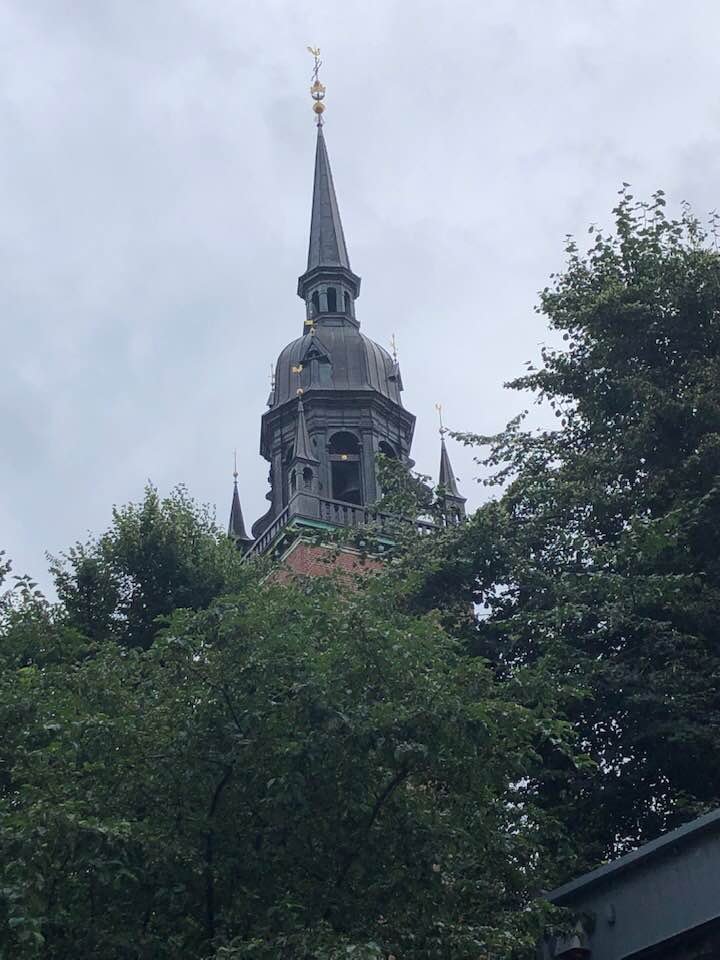 As long as we were there, we took some photos of Helligåndskirken, which was built in the 13th century; it's one of the oldest churches in Copenhagen, located right in the heart of the city: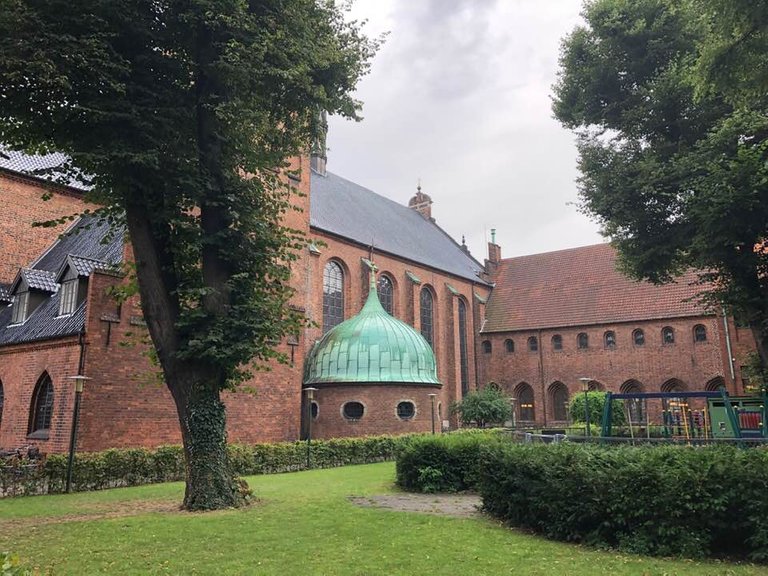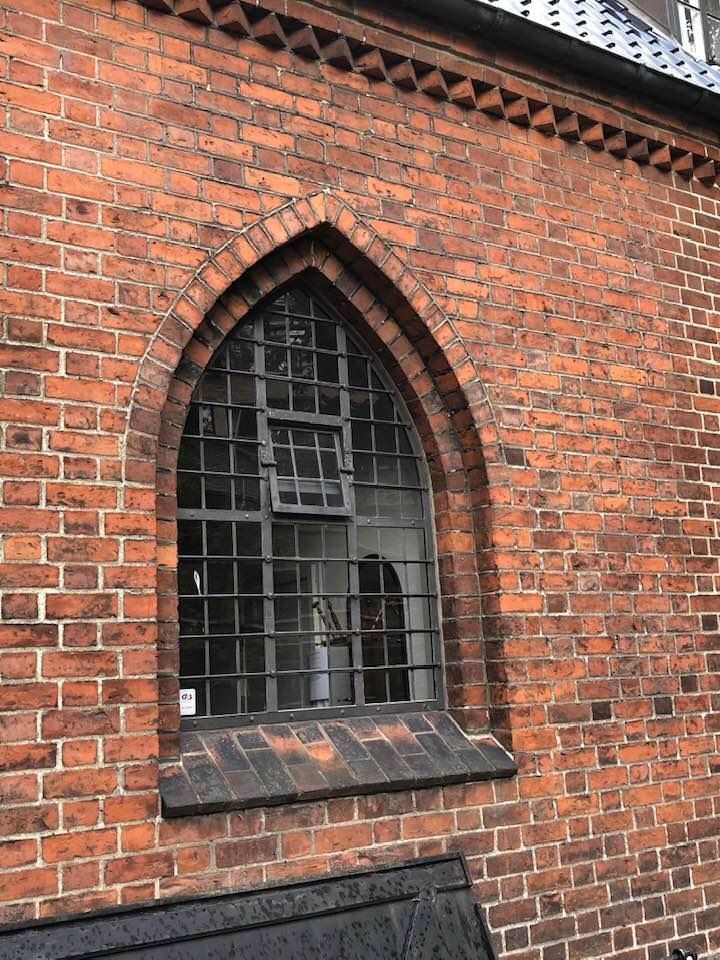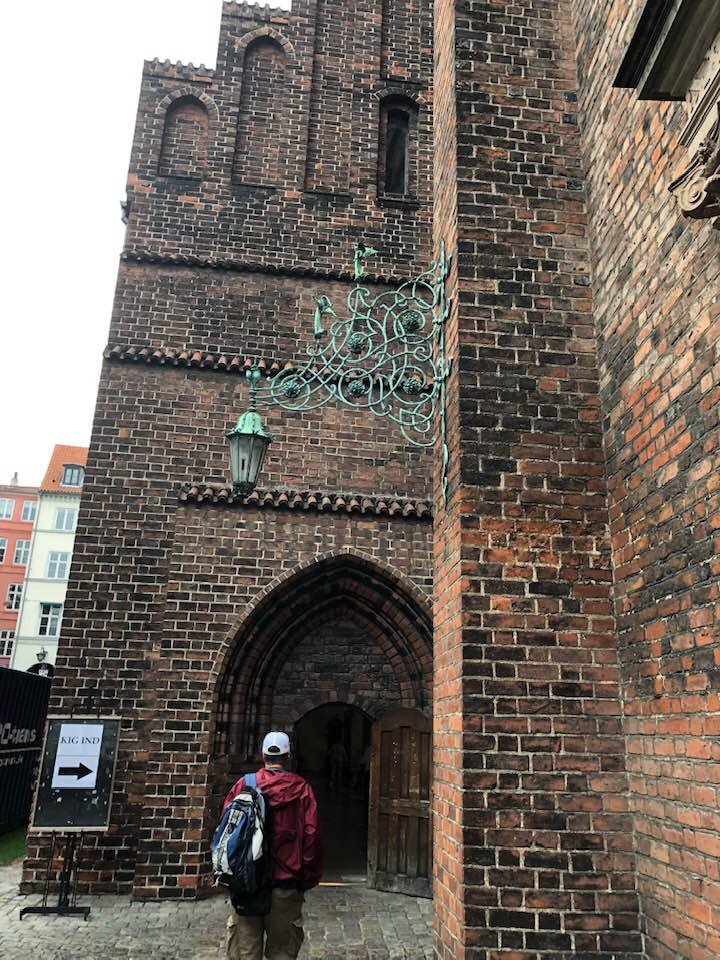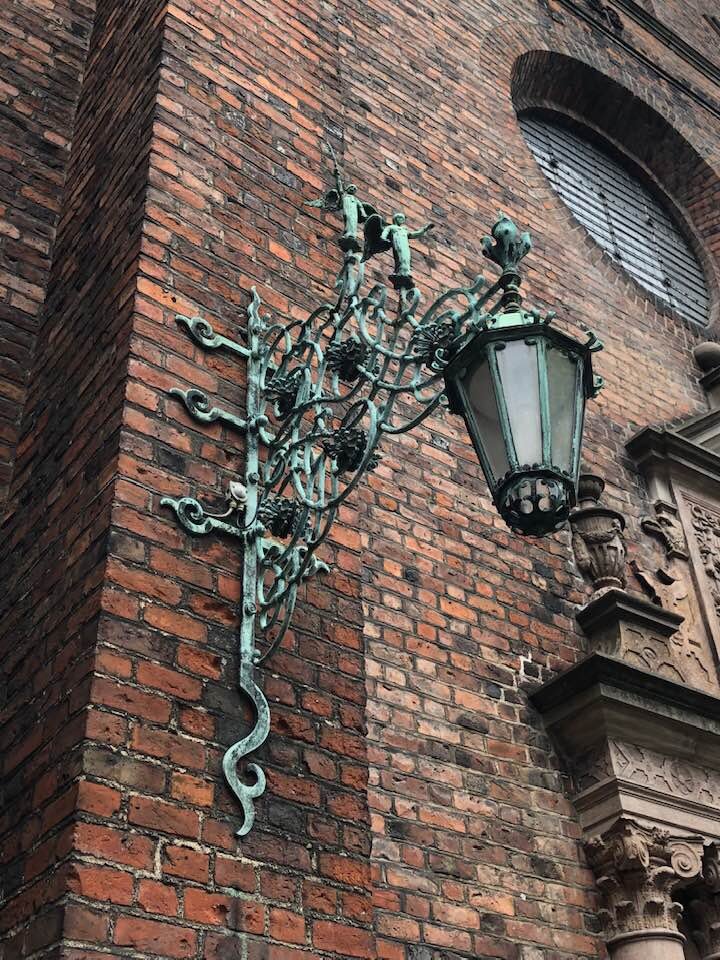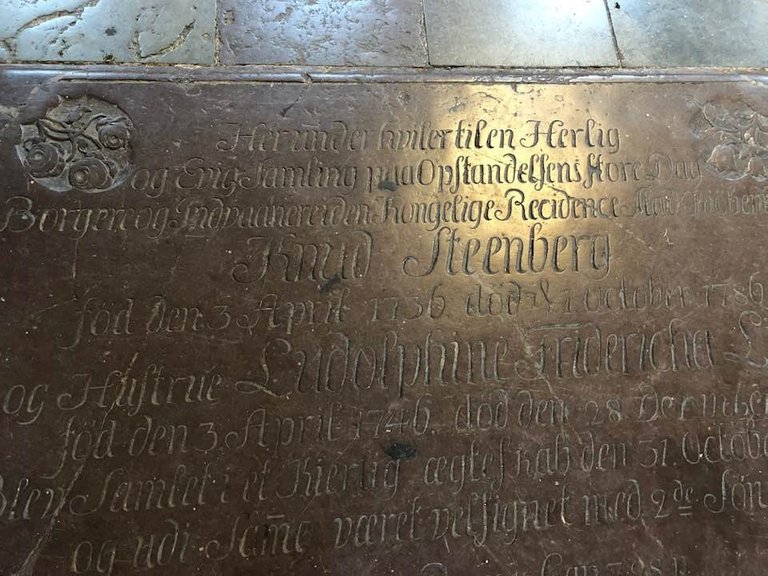 Inside the church we found gravestones on the floor marking the tombs of people connected with the church, in this case probably monks. Above is the marker for Knud Steenberg who died in 1786.
Below, another dated 1669.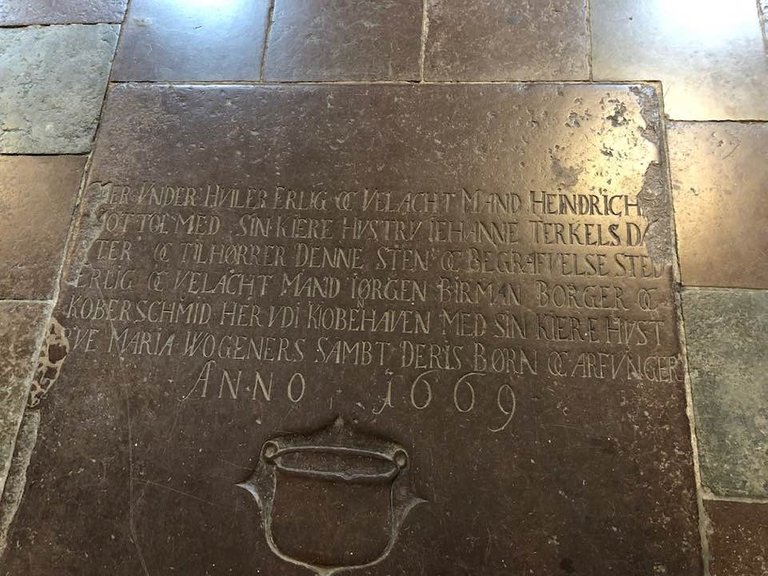 There was some sort of local market happening that day, and people had set up tables (below) right on top of these ancient tombs. Seemed a little disrespectful.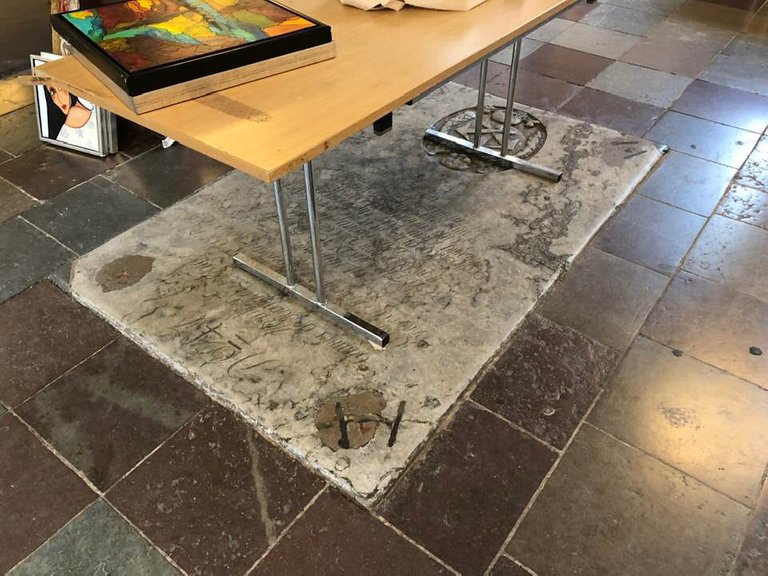 Unfortunately, we didn't make it into the sanctuary,
which is quite beautiful to see.

Thanks for reading! All images above are original photographs
taken by @hanedane or @geke and depict footbags designed
and sewn exclusively by Hane Dane Craft.
Please follow @hanedane
for more on the art & craft of footbag.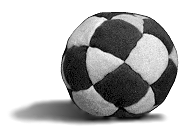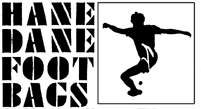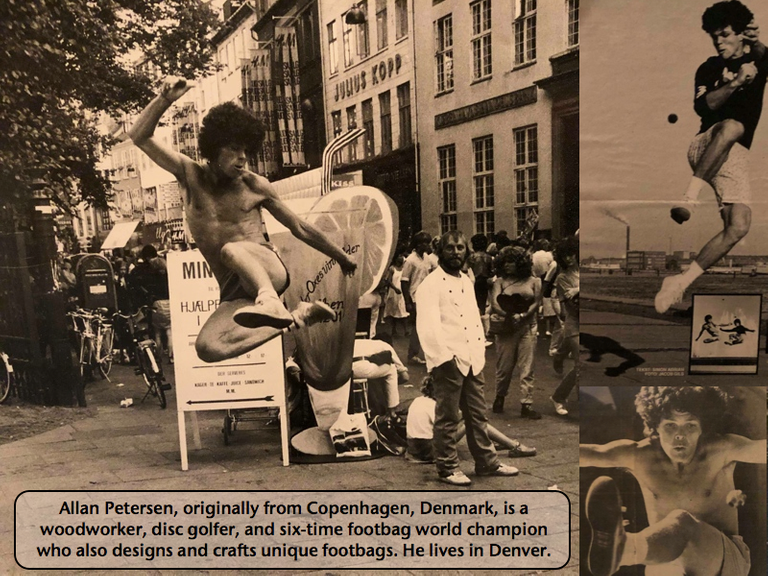 ---
---