A sign of the times perhaps? Hive-engine does have some activity, with most of the community tokens created on steem-engine now swapped over to HIVE. But the volumes are very low.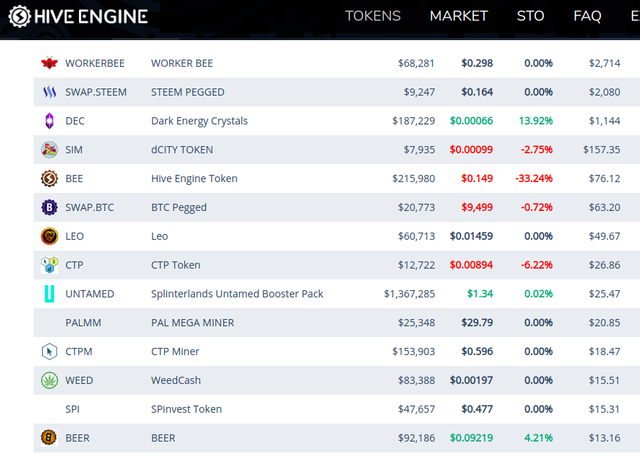 We notice the quick drop off in volume after the three corporate tokens, WORKERBEE (mines bee), SWAP.STEEM (@graphene-swap gateway that nets a 1% fee each way), and DEC, the SplinterLands in-game dollar-pegged currency. Now that Splinterlands seems set to come to HIVE, we can watch the relative volumes in the DEC market between the two marketplaces as some sort of indicator.
For reference, today the volume on steem-engine reports as follows: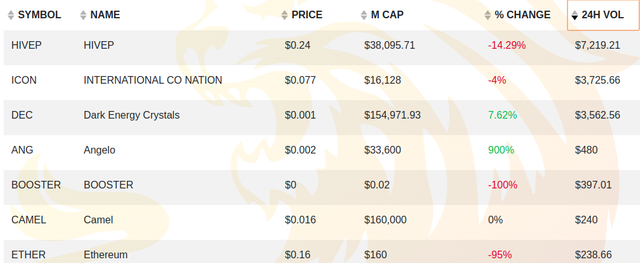 Notice here too, elevated volumes for corporate HIVEP (the other end of the @graphene-swap gateway) and DEC. But here we also note that the other 5 top volume coins are scams or possible scam tokens.
Reviewing the list on Hive-Engine from above, HIVE doesn't yet seem to have a problem with scams, unless you include tribe tokens, or perhaps worse, tribe random-miner tokens. These likely could be considered scams, although it depends on the exact math of each one.
But back to DEC, the volume of $3725.66 reports at a multiplier of 3.26 of Hive-engine's $1144.
Since we expect this to switch, we will report it the other way:
$1144/$3725.66 = 0.307
---
Another thing we have been keeping an eye on is the capacity of LEODEX to convert SWAP.HIVE at a discounted rate. Like STEEMP in the past, when the SWAP.HIVE contract gets flush enough, there should be enough volume in and out of SWAP.HIVE for intermediaries like @leodex to get in and undercut the 1% fee outlined in the gateway contract.
We monitor this availablity in the @leodex wallet on PeakD.com. On the old steempeak you could see it all on one page, but now on peakd you must perform an extra click to see the hive-engine balances.

As long as @leodex has HIVE, you can cash out your SWAP.HIVE by sending it to them.


And as long as they have SWAP.HIVE, which you can see by clicking on the HIVE ENGINE sub menu, then you can send them your liquid HIVE at any time to swap.
This method also shows us a feed of recent transactions by scrolling down: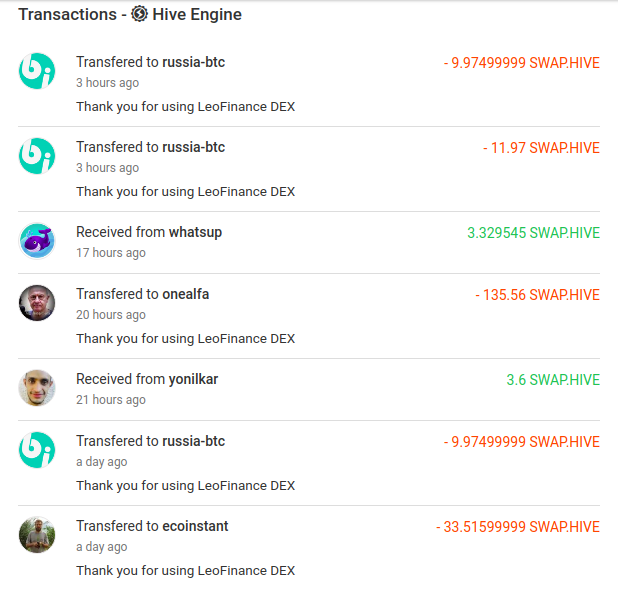 Our analysis shows that more people are buying SWAP.HIVE than are selling SWAP.HIVE. Volumes are low and discounted transactions volumes have been favoring 'in' over 'out'. As more tokens get made, and printed, especially in the case of tribal tokens, this may change.
---
As many of you know we have been watching hive-engine and steem-engine very carefully. After yesterdays hard fork, several of the projects we still liked on steem have announced they are quitting steem for good. This put a bit of a wrench in the works for our Promising Project Series.
But there is still one category of token that we are still bullish on. The liquidity crunch it real on both steem-engine and hive-engine, although perhaps for different reasons, a la opposite ends of the life cycle.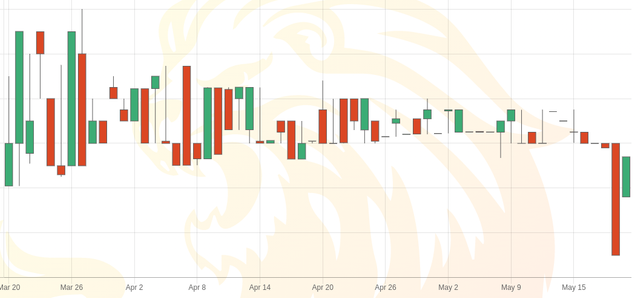 I'll leave you with this teaser, a token that I suspect will feel right at home in the Tron EcoSystem! Until tomorrow :)
This is not advice. It is history. Do your own research. Most everything that can be graphed are lagging indicators, which is why the past can never guarantee the future.