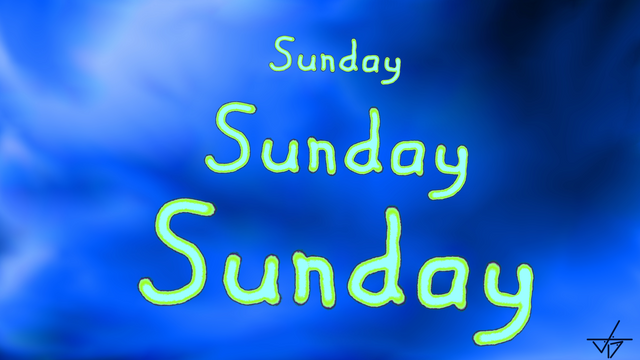 Good day to you, the reader of this.  I hope you're enjoying your lazy Sunday.  If you're not then you're in luck because I've arrived in a timely manner to offer up some hope for the future in the form of humor.
Once upon a time there was a platform called Steemit and it was full of garbage.  Many people would complain but nobody could hear them over the obnoxiously loud trending posts.
Many folks pounced all over the opportunity to 'pretend' to be popular by self voting their work to the top trending slots by purchasing votes, a ridiculous amount of stake, or both.
That all led to a steady stream of incredibly stale content hitting top slots while a naive readership was duped into thinking these artificially popular posts were produced by actual success stories.
That content and the narcissists people creating that clusterfuck became a solid source of inspiration for me, when I felt like being a satirist.
Act 1:  I'll start out with a short story that was based on the mannerisms of an 'artist' turned self-help guru with included cult leader characteristics.  This guy was in the top ten at least four times each day and even purchased $500 worth of votes just to tell everyone something like, "Stay tuned! I'll have a new post published within a couple hours!"
Act 2: The second short is a fake advertisement I created after someone first published a post utilizing spirituality and wellness as marketing tools to sell some strange white powder he expected people to actually ingest, then later the post was edited so the author could take a verbal dump on the entire community, calling everyone gangsters for downvoting; though the post was still sitting in the top slot after the downvotes.
Act 3: The third is a spoof of everyone's favorite, "This is not financial advice," 'financial advisor'.  That individual made sure to place ten daily posts on the trending page, at least, and couldn't seem to figure out why people were annoyed.
Enjoy:

Act 1

Breaking the Trail to Success - Chapter 3999
First, I'd just like to thank the two of you who didn't swear at me after chapter 3998.
I will forever love you dearly as we grow together,
my band of well-intentioned warriors!
Now
I'd like to talk about how I've spent my entire life savings writing this goddamn book that I personally thought was to be the next bible.
Nobody told me I'd be losing money back when I started writing this damn book in March of 2018.  They just kept telling me how awesome I was and how my book was changing their lives so I thought I was well on my way to slashing a giant highway through this jungle that is a successful life.
I sold my car and most of my banjos to be able to publish this chapter.  I still don't understand why all of those other authors are making money while their readers seem happy and I'm sitting here on the top of the world, several times per day, broke as fuck and feeling lonely.
I refuse to back down from Success though!  I am a fighter and I will carry on until the end of time!  I refuse to listen to anyone who tries to talk some sense into my mind that doesn't sound like something I'd say!
I am not afraid!
Some were saying I "abuse robots!"  I will have you know; I do not touch robots there!  I haven't touched a robot there in the past!  I will not be touching a robot there in the future!  Ignore those filthy pigs and their dirty pigpen minds!
 
Anyway, let us get on with our adventure, my band of well-intentioned warriors!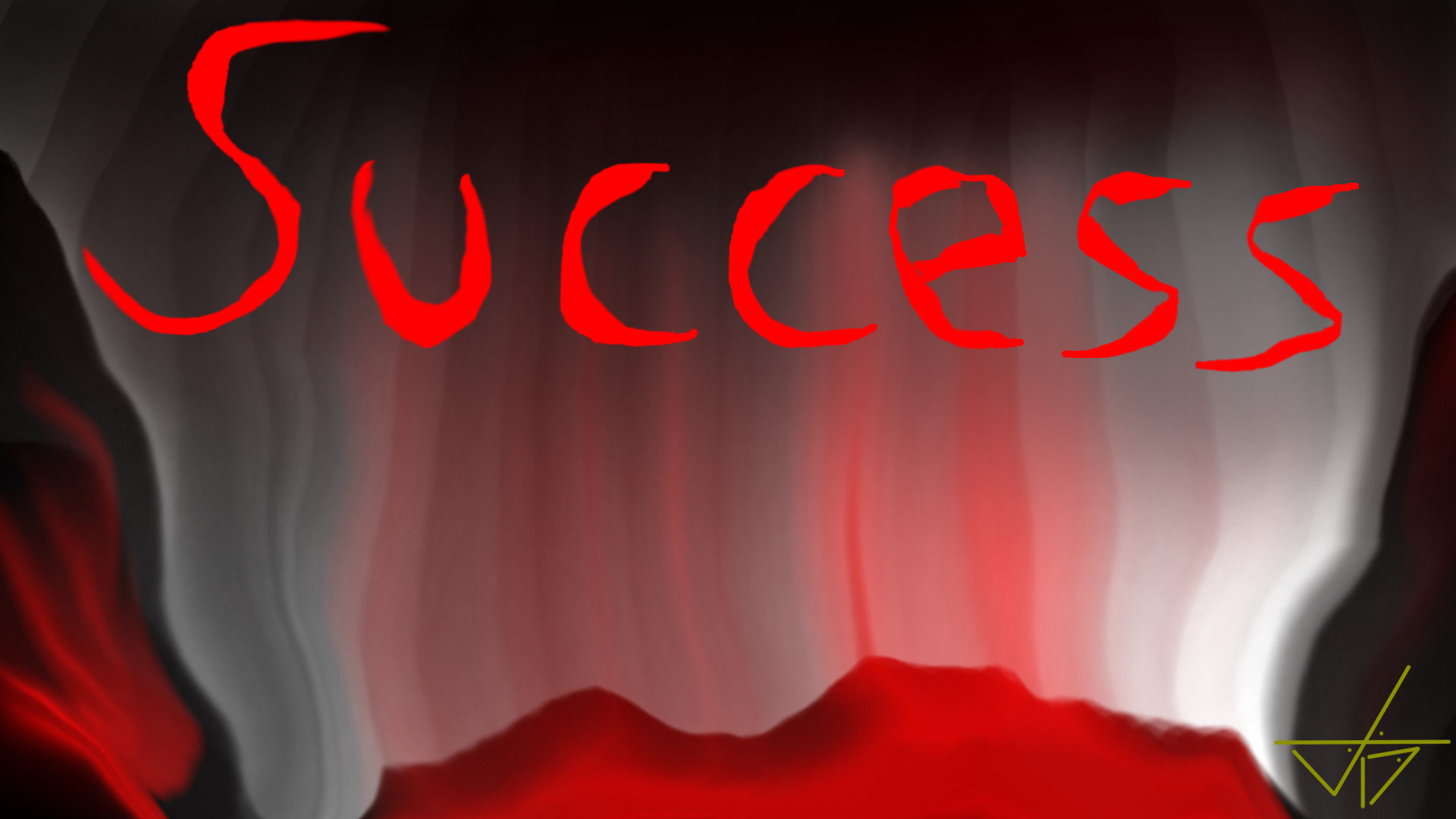 Chapter 3999
Papa and the Potatoes
I must backtrack about thirty years now.
---
Advice!
When writing a successful success story, always plan ahead so you don't run into the same roadblocks as someone who thought it would be wise to just go with the flow and see where that river of successful dreams lands.
---
I was strumming my banjo
in the hot sun that I'd later come to realize was the light that would grow my success as if I was a plant of happy medicine in the greenhouse behind the neighbor's barn.
Papa yell at me he say, "Ricardo!  I thought I told you to shut up and go pick the potatoes!"
It was my job to have potatoes in the pail by noon every day or I was not allowed to eat and then would have to sleep outside with the chickens.
I knew when Papa yelled about potatoes, he meant the business.
On that day, I could not find my one and only garden pitchfork.  My heart was pounding as I ran in all directions as if I was being chased by imaginary bees who thought I slept with their queen.
Papa will not like this!  I must pick potatoes before noon!  Why must I lose my favorite pitchfork at a time like this!
Those were just a few of the thoughts my young, soon to be successful mind could think of at the time.
Finally, after much scrambling, I found myself near the river where I thought I used my pitchfork to dig a hole so I could hide Papa's last bottle of beer.
---
Advice!
Do not hide the beer down by the river.  The water will wash away your dreams of successful buzz in the rain.
---
It must have rained heavy the night before.
Gone was my favorite pitchfork!  Washed away like the dirt of yesterday's potatoes and tomorrow's dreams of successful french fries.
This would not defeat me!
I quickly wiped away my tears before Papa could see me crying like a little bitch.
I ran back to that chicken coop and grabbed the banjo from my bed of straw where I slept if I did not pick the potatoes.  From there I ran to my little brother's bed behind the refrigerator where he says it's warm and asked him to wake up.  He moaned, groaned, and then asked me if I still had any beer.  I said, "Yes! Of course I do!  It's down by the river so please come with me, it's important!"  He agreed to go.
Once we were there, I whacked him over the head with my banjo and he fell down faster than he could say, "I thought we came here to get b..."
---
Advice!
Work smarter, not harder.  If you can kill two birds plus get stoned, you will be well on your way to being as successful as I am.  You will see why this is important very soon.
---
I bonked little brother one more time with the banjo for good measure and he finally stopped making strange gurgling sounds.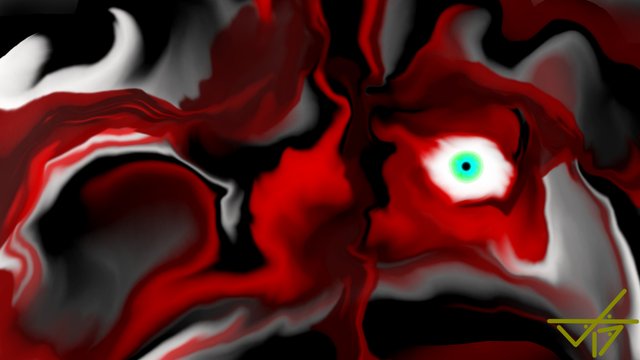 Little Brother
Now, with broken banjo in hand, I ran.  I knew the banjo could double as the perfect digging device to retrieve the potatoes from the packed soil in our garden by the marijuana trees (Papa told me never to touch) if it had a sharp edge.
I dug and I dug and our neighbor, Doug, he watch.
It was exactly three minutes before noon when I proudly walked into the house with my full pail of potatoes.  No green spots in sight!
Papa was so very proud of me.
I started out the door to go find a job since I needed a new banjo when I heard the most blood-curdling version of Ricardo that I had ever heard in my life up until that moment.
"Which one of you little pecker heads drank my beer," Papa said while foaming from the mouth and getting some on his shirt.
"Papa", I shrieked, "I saw little brother passed out down by the river again.  You know how he drinks.  I bet it was him!"
Papa was not proud of little brother that day.
I got to eat little brother's serving of potatoes and moved in behind the fridge where it was warm.
Finally, I had my first taste of success and I have been an addict ever since.
---
That Concludes Chapter 3999
 
I will be back in a few hours to remind you that chapter 4000 is a few hours away.  In the mean time, please focus on today's lessons and try to be just like me.
I will see you next time, my band of well-intentioned warriors!
This has been...

Ricardo

Act 2

The Health Benefits of Smoking Crack with Mitt Monarchy as Your Host
Jesus smoked crack and so should you.
Everyone knows that so there's no point in reading more.
Just buy my crack!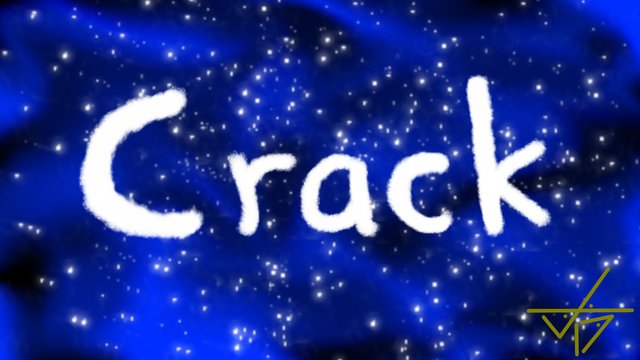 Hello Wonderful Community!
My name is Mitt Monarchy and I just finished doing yoga, plus, I love you!
Phew!  I'm pooped!
I never used to work out.  As a matter of fact, I used to be a lazy performer and a useless starving artist.
Here's me from many years ago.  Keep in mind, I've changed my appearance over the years and have aged a bit, but I'm sure you can still see the resemblance.
*Video removed
I'm so happy I still have my beautiful hair!
Mother used to condition it for me every night!
These days I have to stay in shape and be in peak performance mode at all times.  Nobody wants to buy medicine from a slob!
Yoga and supplements I buy from random offers I receive in my email weren't cutting it though.  Some of those dick pills actually did more harm than good!  Can you believe that!  Why would they sell something that makes it turn purple!  Jeez...
Then I read the bible and found out about crack cocaine!
That's right!
Jesus sent me to teach you all about crack and it's many health benefits.
Did you know: Some people have reported seeing Jesus in the mirror as they brushed what's left of their teeth thirty minutes after smoking crack and reading the bible?  It's true!  It's true that someone said that!
Here's a random testimonial from a guy named John from the internet:
I used to live a boring life.  I had a stupid job, a wife who always made me do things, and kids that never knew how to shut up.  Ever since I purchased some of Mitt Monarchy's amazing crack cocaine, my life has been perfect!  Jesus and I just hang out in the park all day.  No need for a job.  People drop money on us!  A gift from heaven and all thanks to Mitt Monarchy.  I can't wait to tiptoe through his tulips again tonight to score some of that sweet, sweet crack cocaine!
Mitt Monarchy Crack Cocaine!
Get yours today!
First, we "hire" men who are willing to work for free on our coca plantations.  That's right!  Beautiful volunteers with hearts of gold and souls sent here directly from heaven to pick the leaves with their silky smooth hands designed by God himself.
Then, we bless the leaves with gasoline we watered down with pure, organic, Non-GMO biofuel!
Later, once we've extracted the medicine and converted it into powder form with the help of bible verses, we ship it to our boy in Florida using real life sailboats!  We care about the environment more than anyone else!
Our boy only uses the best baking soda sourced from local farmer's markets and gets to work in our five star kitchen!  He then packages up the finished product in plastic bags produced from recycled materials found in the Great Pacific Garbage Patch!
Our product is 100% organic, vegan friendly and nearly every other fad in existence!
I say 'ours' because it's impossible to do this all by myself. Thanks Jesus!
So what are you waiting for?  If you want a boost of energy, money falling from the sky, and people actually offering you loads of cash just to have sex with you because you're so amazing standing out there on the streets like that...

Act 3

If You Can't Beat Them, Join Them
@NoNamesLeftToUse The Writer/Artist Himself would really like to trend today!
And I know what needs to be done!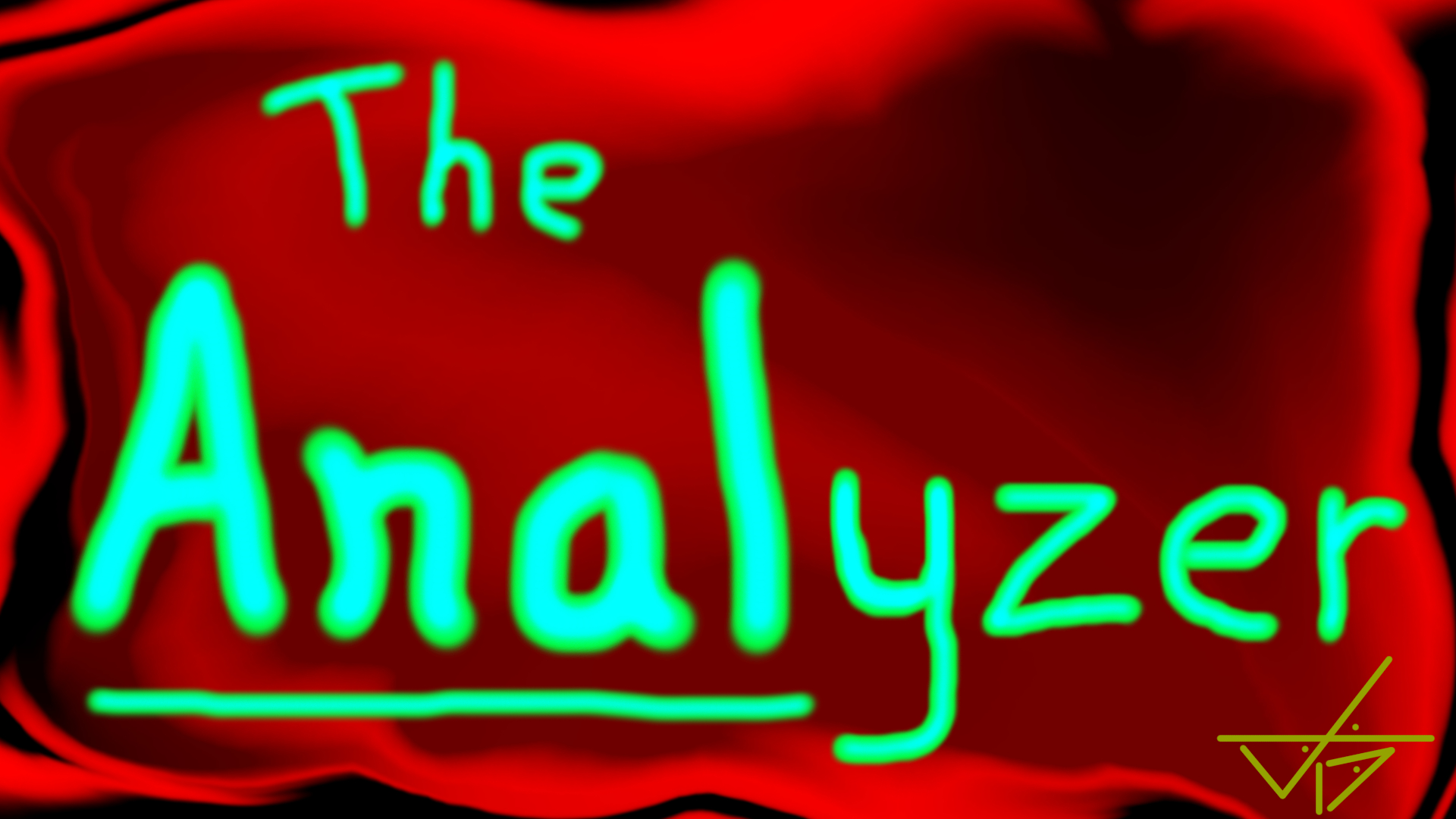 First
 
Allow me to introduce myself.  My new name is Hi Jim.
At first my name was only Jim but I noticed every time I'd go to the mall to take a shit in the plants, the people there would look at me and say, "Hi Jim."  I got so annoyed with it that I just thought it would be best to change my name to what everyone else was calling me.
Life was hard back then.  Here's a short clip of me as a young lad.
My Life is Getting Better
 
I've decided to take my shit and use it for something good.  My counselors and even the woman at the store who always asks me if I'd like a good time all agree that it would be best if I embrace my shit and apply myself.
That's why I'm here today.
I had a good look around and couldn't help but notice a few shit posts were earning top dollar.  I thought to myself, I can do that!  I'm a natural!
To be honest, I don't really know what the fuck I was looking at while browsing a few of those posts.  All I saw was money, more money, an entire shit-ton of money, some bling, cha-ching and an incredibly popular as well as handsome man.
I can be all those things and more if I just set my mind to it!
Today, with the help of a few fancy screenshots, I've decided it's now my turn to become the best of the best and fuck all the rest.
Clears Throat
I've polished my crystal ball.  Here is today's prediction.

That's right.  Clearly, it's time to pass around the drinks and start partying.  That is my financial advice.  I did it all by myself.
In Other News
Some professional looking historical data.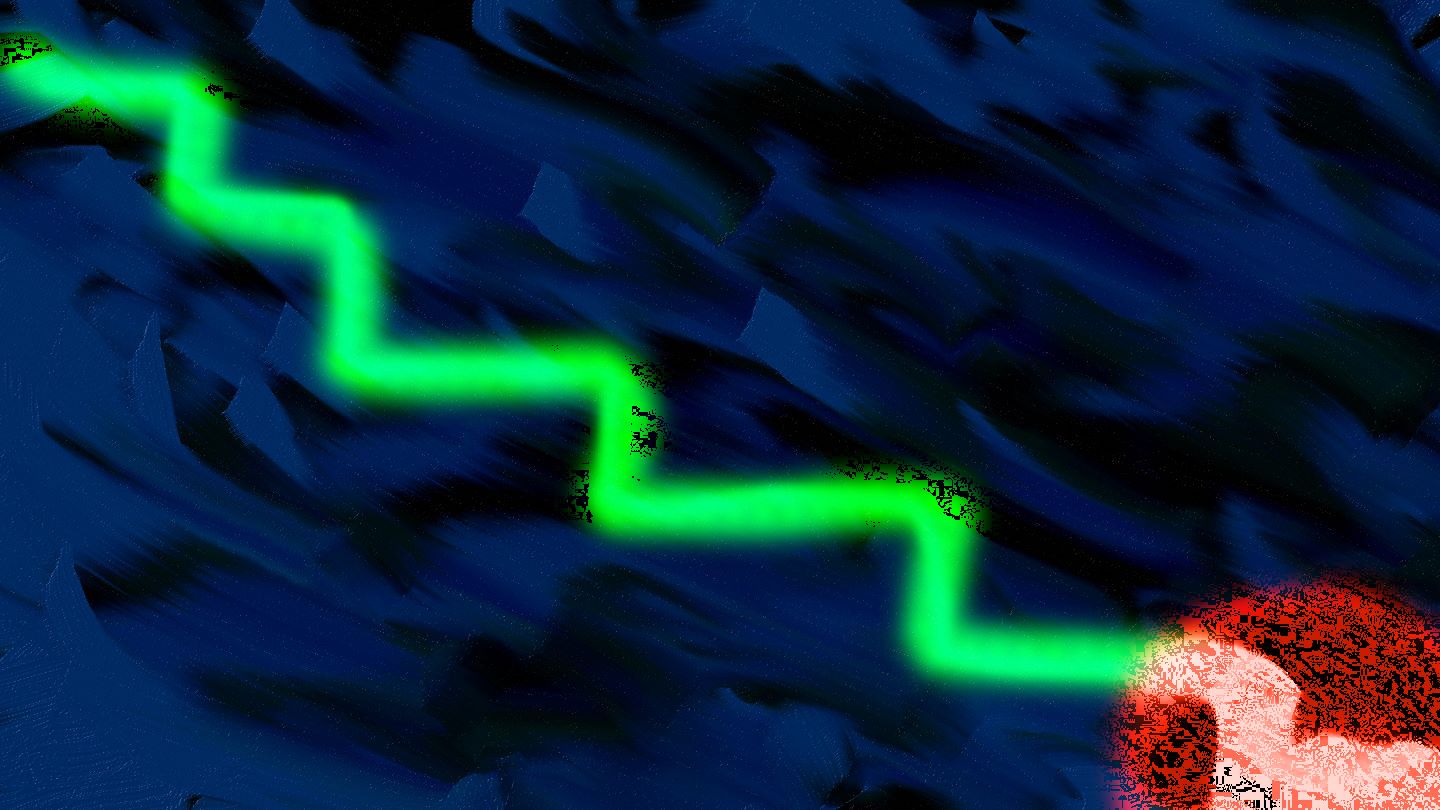 And this: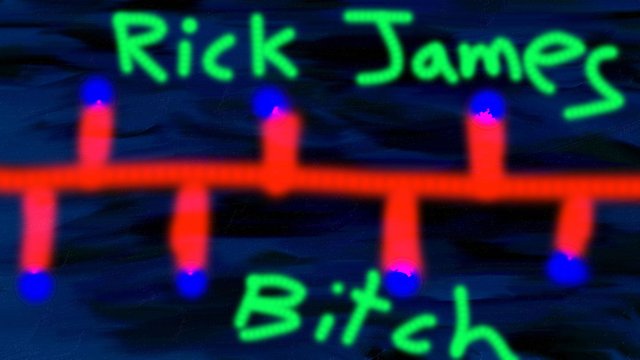 Those candles are hard to read but they are definitely candles and that's all that matters.
I'm pretty sure you know what to do now.  In case you don't, there will be many people under this post offering their daughters to me and not speaking in a way that sounds like a cheesy online advertisement testimonial.  They are legit, they know what they're talking about.  If you don't believe in me, believe in them.
That is all I have for this hour.  I'll be back in a few minutes with more of the same.
Thank you for your money!

Obligatory Disclaimer:
I am just a man who shits in the plants.  This is not meant to be financial advice.  It is entertainment and you're an asshole if you actually think I'm God.

Conclusion.
Yes, I realize that was another long post but the thing is: It's really hard for me to show you three examples of my satirical work from the past, without posting at least three parodies.
Sometimes I miss those days.  Right now on Hive, things are going well so it's difficult to find fuel for satire around here.  That's probably a good thing but I know, eventually, there will come a time we get to laugh at ourselves again and I know I'll be right there, ready on the front lines, willing to write the jokes.
So there we have it.  Another #Showcase-Sunday down and I'll be around all week with all new material for you to have fun with, hopefully.
Have a nice day.

Youtube video linked to source.
Credits:
All art and images seen here were produced digitally, by me.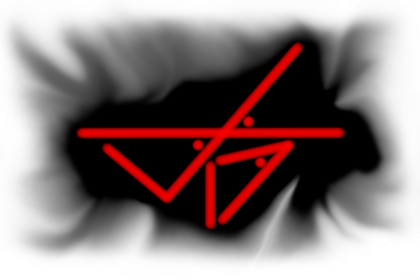 All content within this blog is 100% organic ACTUAL CONTENT and contains no paid vote additives!
"Be happy it wasn't 9000 words again!"
© 2020 @NoNamesLeftToUse.  All rights reserved.