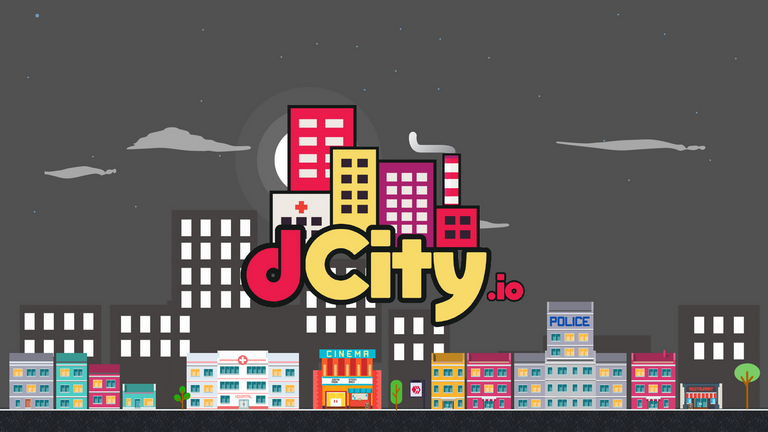 Congrats to the dCity team on rolling the much anticipated and exciting new feature.
dCity officially introduces in-game governance, and stake weighted voting. I think this is quite possibly a first in the crypto gaming space, correct me if I'm wrong.
All dCity players can easily vote for their next leader with the amount of SIM they hold determining the weight of their vote. Elected leaders will be able to impact both the Fiscal and Monetary policy of the game, as their influence will not only determine the taxation rate but can also impact the rate of SIM inflation.
How To Vote
From the main menu click on the Government tab and you'll be taken to a list of current candidates.


From the list of candidates simply click on the Vote button next to the candidate you wish to support.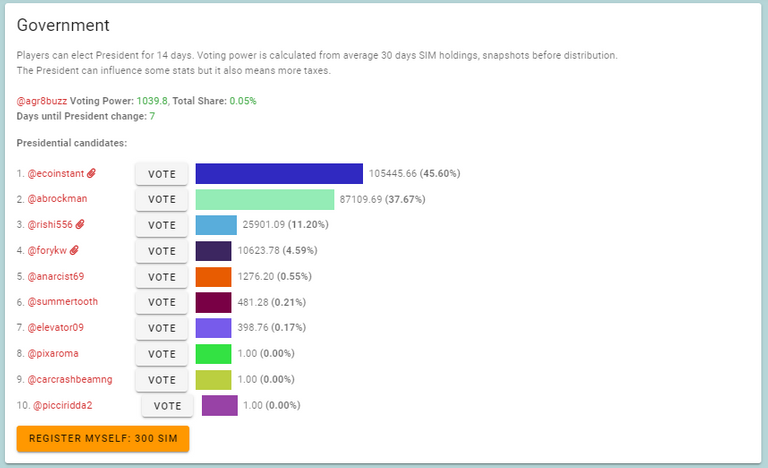 Alright you know what to do, get out there and vote!
Every vote counts!
---
Speaking of voting, did you know @battlegames is a Hive witness? If you're a fan Hive Blockchain Gaming and want to see our Hive games and our gaming content creators receive the support they deserve, please consider voting our witness.
---
---
🕹️ Follow @battlegames for Gaming News, Curation, and Community.
---
---