dCity Update: 17,000 HIVE Bought for the Rewards Pool + Tutorial Contest Results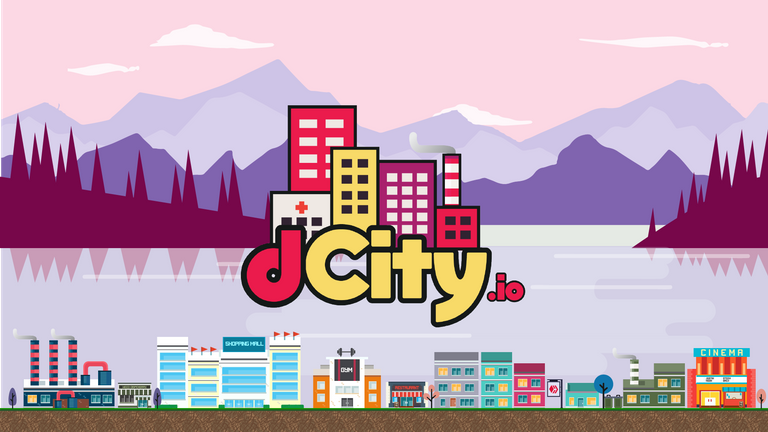 one of the collectible dCITY backgrounds made by @zaxan
Tutorial Contest Winners
Congratulations to the winners!
If this is the first time you've heard about dCITY, you can learn about it from these tutorials. Also you can explore https://peakd.com/created/dcity (dcity tag) for more tutorials or posts about dCities.

---
Reward pool's final move
Yesterday after the fork we finally did our final move from steem to hive. Sold 21326 STEEM and bought 17066 HIVE.

From now on, the reward pool is only in HIVE. And it's worth more than 1 BTC.

---
Incoming update: taxes
Inflation is always crucial when it comes to tokeneconomics. We informed our players before that SIM token inflation is too high and will be reworked with an upcoming update. Here is how it's going to work:
Players will elect a president for 14 days and he/she will decide about game boosts/taxes.
1 income tax - based on SIM price
This one is based on the average SIM token price over the last 3 days, when price goes down, this tax should go up and decrease inflation and vice versa when the token price going up. If price is 0.005 Hive per 1 SIM this tax = 0%.
2 police tax - funding police
The President funds the police with this tax, and can make it work 4x better. 1% tax.
3 education tax - funding education
The President can boost education by 10% but it will cost players 5% of their daily income.
4 art tax - tax to fund Artists
The President can boost creativity by 10% but it will cost players 5% of daily income.
5 war tax - funding war
When The President declares war, players pay a 10% tax and 80% of that goes to the Military Industrial Complex (one of the new upcoming buildings) owners.
6 eco tax - tax for eco program
For a 5% tax The President can boost income from Wind Turbines and Solar Panels (new buildings).
7 jobs tax - funding jobs program
For a 5% tax The President can double the effects of the Job Agency (a new builiding with an effect on training)
8 basic tax - just basic tax
Basic tax from 1-20%. The President can use it to reduce SIM inflation.
The update is almost ready, so you can expect another post soon explaning all of the new buildings and mechanics.

---
---