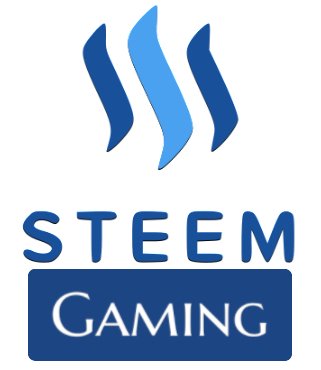 I know I have not posted in awhile but I have been very busy. In the last week a lot has happened and I am trying to keep up with it all.
From new games to old ones there is no shortage of updates and news.


SPLINTERLANDS
Where better to start then Splinterlands the first game on Steem blockchain.
Splinterlands has just announced an alpha test for its mobile web app . I have not tested this yet , but definitely plan to.
Also they have made changes to the rewards system, you now get multiple chest that could contain DEC, potions or Cards. This will be sure to push up the price if Rewards Cards as I have dropped from about 7 cards a day to about 1 per day . That's a big drop. Having said that I am pulling in plenty of potions and DEC so I have no reason to complain.
The extra DEC can of coarse be used to buy booster packs or specific cards so a little adaption to the way we are playing and we could well be better off.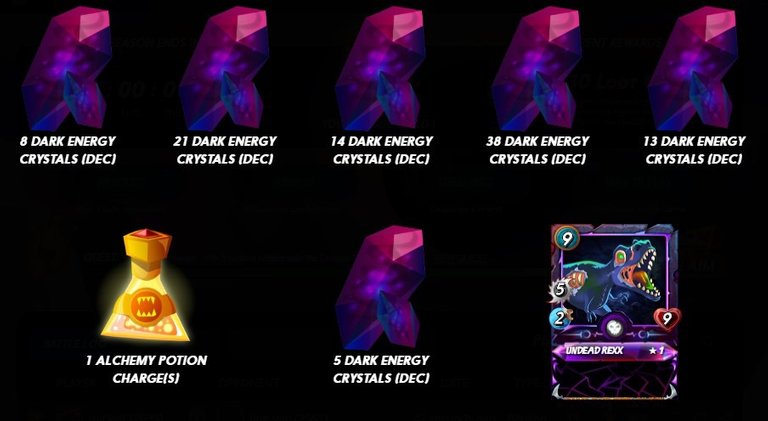 HOLYBREAD
A user found a bug in Holybread and exploited it. I'm not sure how badly they had exploited it but it must have been big because the HolyBread team abandoned the token HBBC , banned/blacklisted a few users and airdropped everyone who had tokens on SteemEngine the equivalent of there balance in the new token HBC.
Every issue that pops up the team react very quickly and if you are in their discord you know that they are listening to feedback all the time. It's great to see and I only see big things for this game moving forward.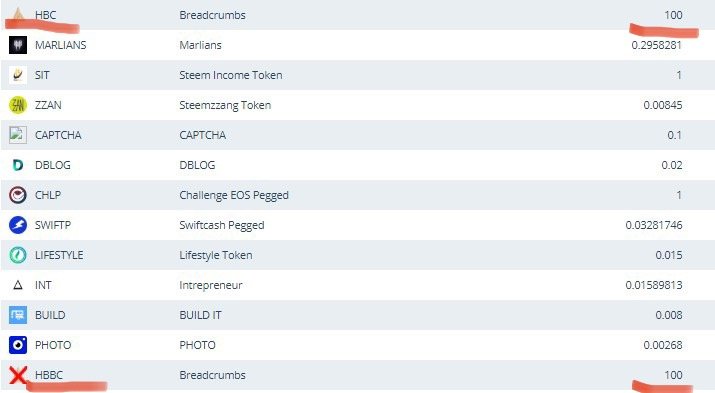 IBT SURVIVAL ISLAND
I was given the chance to test a feature on IBT Survival Island this week. All I have to say is wow! When this game hits it will no doubt be a hit. As long as no one else beats IBT to launch IBT will be the first 3D RPG . In the game you play as a survivor on an Island and need to use the natural environment around you to survive. The game is still bent developed but it should launch this year. Make sure to keep an eye on this one.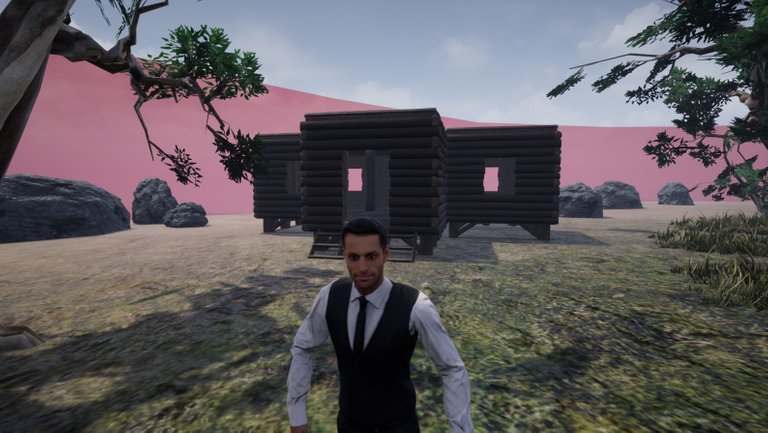 RADAQUEST
Radaquest is still in development but are holding a alpha test at the moment. I was asked along with 1k TARUK holders to test a tavern game for Radaquest. It is very frustrating and enjoyable at the same time. If you have ever played any form of gems game you will be familiar with the type of game it is , connecting 3 or more gems to score points before the timer runs out. Whilst this is just a mini game within the game of Radaquest. It was great to be able to login to the game and see the menus and go to the tavern and play a mini game. If you have been following this game you will know that the artwork of the cards is going to be awesome. With launch expected later this year it will be a game to watch to see how it fits in to the gaming community here on Steem.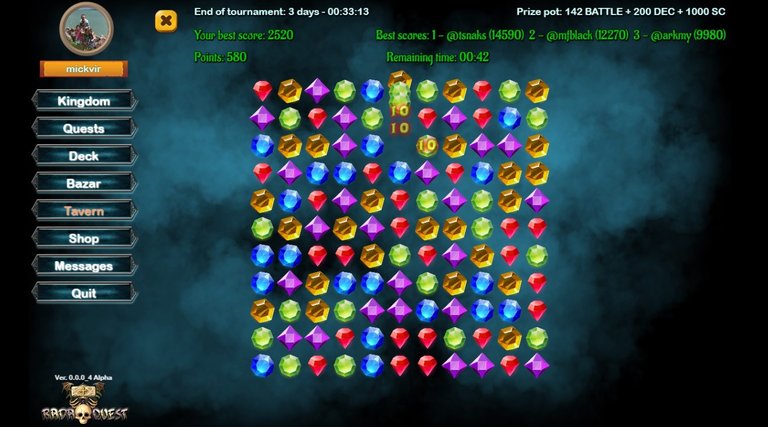 STEEMCITY
SteemCity is a game played using SteemEngine NFT's and discord. This week I spent some Steem on building NFT's and watched to see how it played out. It is very interesting and I see a lot of potential here as NFT's can be used for multiple games , the NFT is kept in your wallet so you have full control over it. It is a very addictive game and before you know it you will have a small city with buildings that do different things . The game is all about balancing popularity, workers and jobs . This game is testing the use of NFT's and will help shape the future of NFT's in gaming. So be sure to check it out.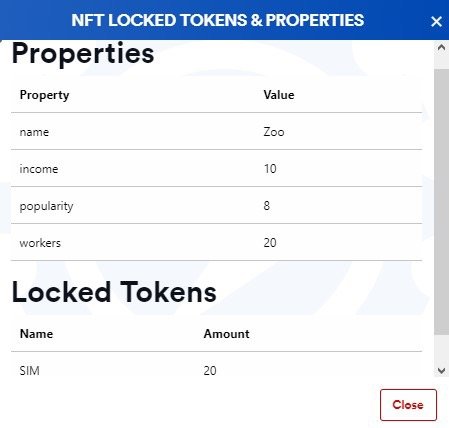 This is just what I have been doing, there is so much more happening not only in gaming but in other communities as well on Steem so be sure to check out a community you like.

Also make sure to checkout BattleGames.io for more awesome gaming content!
Battlegames Discord
Battlegames website