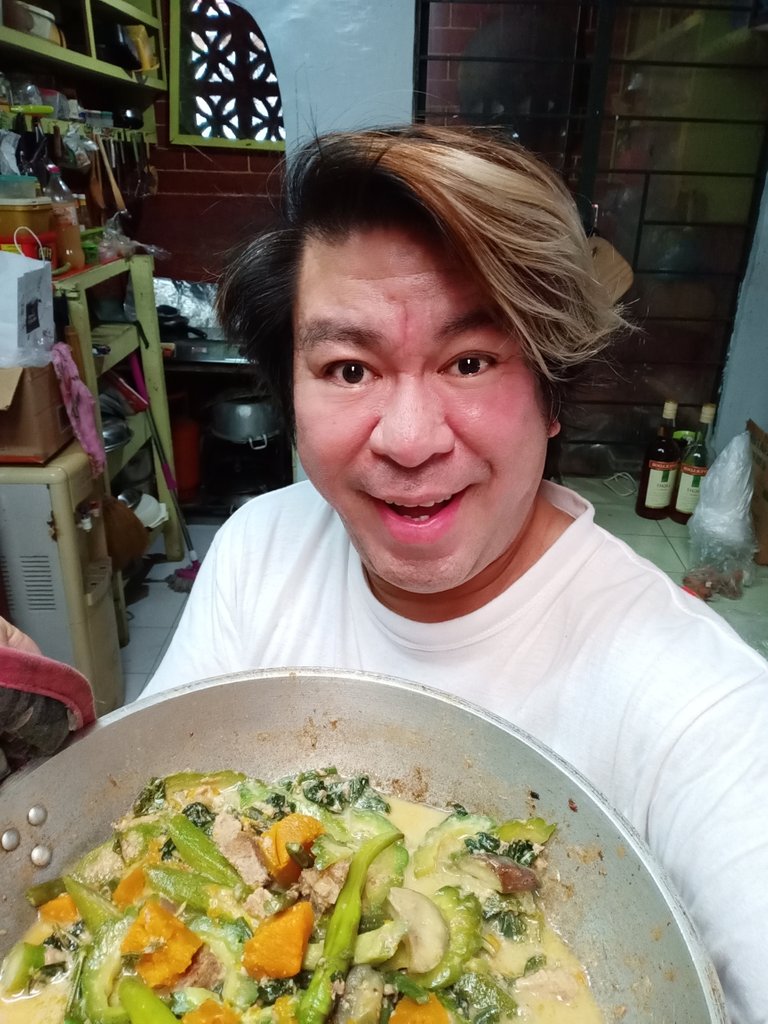 Most traditional Filipino Christians practice a no meat day every Fridays. That is why it is so common to see vegetable recipes served in the table ever friday.
Vegetables are the healthiest food on earth. We have our own ways of how to cook them. Since the Philippines has so many vegetables and so many coconut trees too, it has been a long cooking tradition to mix them together and come up with a very delicious vegetable meal. The Ginataang Gulay or Vegetables in Coconut Milk.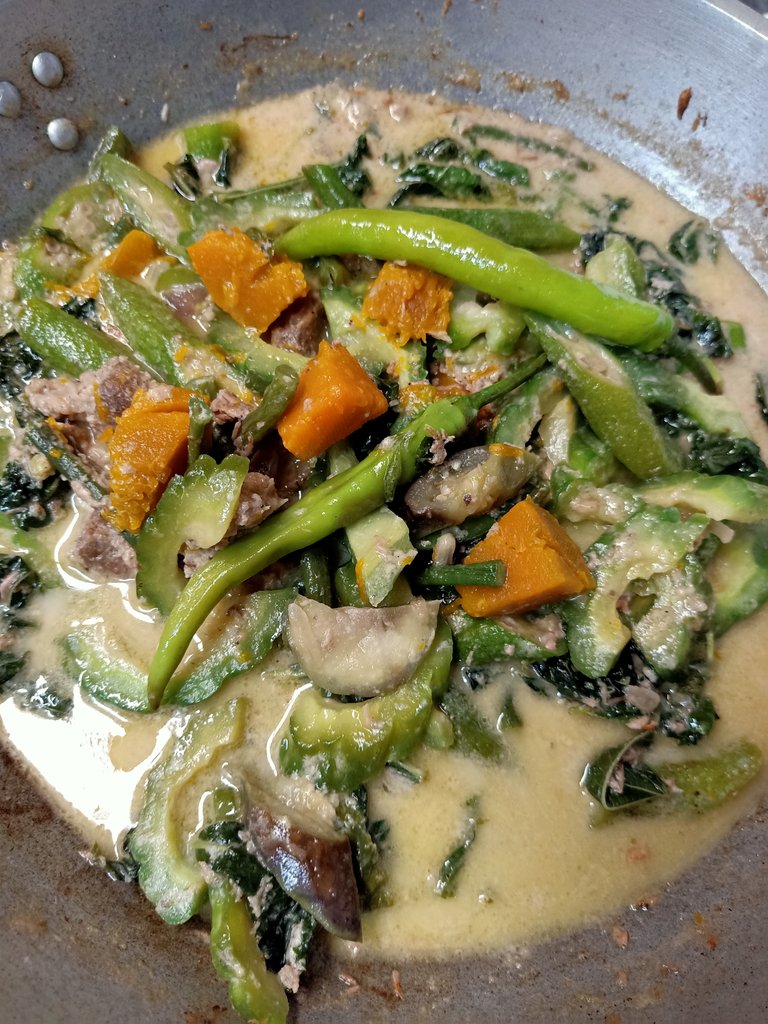 It is very easy to cook Ginataang Gulay.
First put oil in a pan, saute garlic, onions, tomatoes,ginger. Next is add the bagoong or anchovies which you can buy in the local market. Then put all the vegetables that is available. Squash, okra, eggplant, bitter gourd, string beans & chili side. Next is to add the coconut milk. Bring it to a boil and add salt & pepper to taste. In the northern regions of the country, they add bagnet or fried pork while in the southern part of the Philippines, dried fish is added instead. Enjoy this delicious simple vegetable recipe with freshly cooked rice .