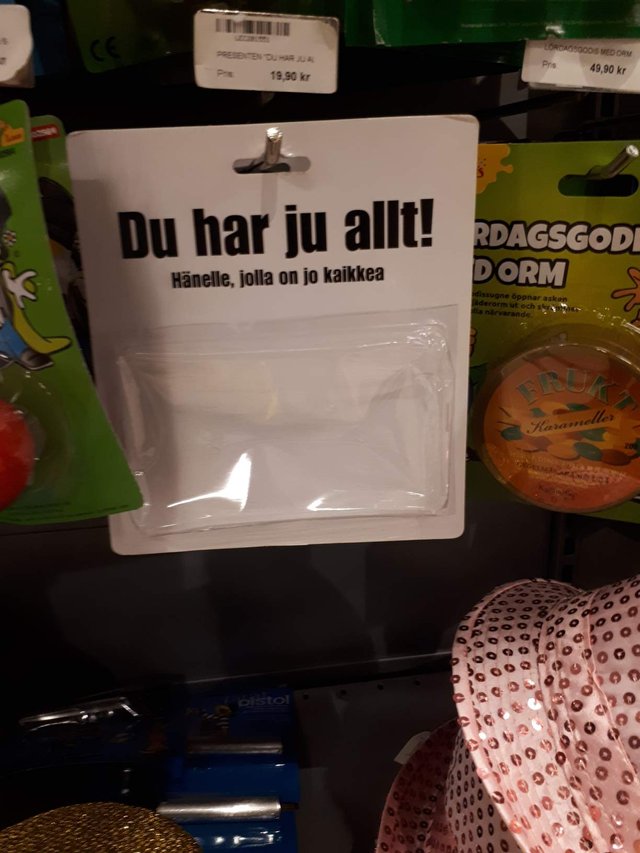 Today I was at a toystore. My son wanted to buy Some agent-stuff...
So I see this thing.
NOTHING ! IN A BOX.
Do you want to pay 2usd to get nothing. Just the text " You already have everything".
So in Some countries they starving and we can obviously buy a gift to a friend that are Only nothing...
Well ...I did not buy it. We bought a pen to write secret message.
Posted using Partiko Android