As many of you probably noticed @aggroed's announcement yesterday of NFT's being available to be created and traded on steem-engine now, I wanted to make a quick post about interoperability of them in games. This is something that has been hinted towards in the past a bit and something that got me even more so excited when investing in Gods Unchained, and yesterday they dropped this blog post.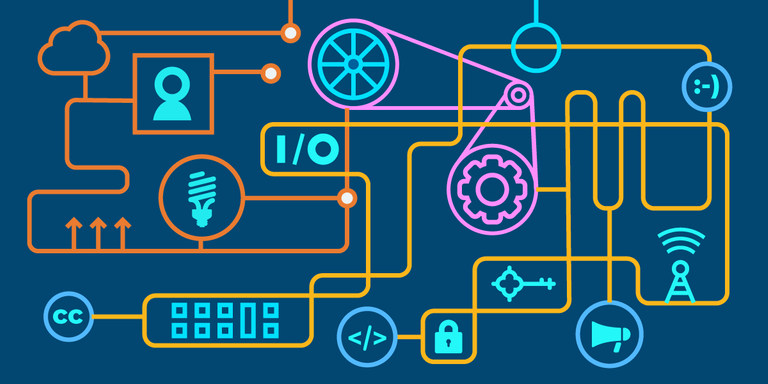 So for short, what game developers talk about when they discuss interoperability in this day and age is being able to play games cross-platform. Fortnite for instance you can play on most consoles and the PC, although I personally don't understand how people can play first person shooters with a joystick instead of a mouse, but to each it's own. That's where interoperability ended in the current centralized world, though. The name will change its meaning very soon and this is how!
As a gamer you've probably already come to terms with your game items once purchased and used will at some point follow into the grave of whenever you stop playing the game or if the interest of people playing it dies down altogether so they shut it down. This happens more often than you'd think but you don't hear about it as much as the games aren't that popular to begin with. People spend a lot of money on digital items per year such as skins, boosts or crafting material or chests which include any of the previous mentioned. It's mostly all about cosmetics or else the game would become "pay-to-win" which nobody wants. The death of items along with the game may come to an end here now though.
Similar to Ethereum, here on Steem through Steem-engine items will have true ownership, meaning that if you purchase a skin or a card it will be yours forever and no one will be able to take it away from you as long as the blockchain has any say in it. At the same time you can trade these items at free will or even your whole collection and Splinterlands won't shut down your account due to this (which many centralized companies do as selling accounts is against their TOS).
This is something most of you here already know though, but what if I also told you that NFT's, say a certain legendary card in Splinterlands could also be used in another future game either created by @aggroed and @yabapmatt or even someone completely new and not connected to them (although asking permission first would be nice). Yes, this is possible, if you want to let users use assets from other games in your games while at the same time changing their attributes so they act differently in that game it is going to be a possibility now with blockchain. This opens a door to a lot of new things that people haven't even though about, the possibilities are literally endless.
In worst case scenario say something were to happen to the owners of Splinterlands and they have to shut down their game, someone could technically recreate the mechanics and the game again and let you use your whole collection there instead. On top of that being able to create many different games which have nothing in common with eachother even but use the same assets it will just help the assets in the long run. Especially all of them operating on Steem it will be a co-operation between game developers like never seen before. I recently wrote about Tides of Magic which added Splinterlands cards to their game and had a giveaway. The reason I was so excited about this game is because they are one of the first to make use of interoperability. It will be nice to follow what else they come up with as they're one of the leading games right now in this aspect.
If I was a Splinterlands or Gods Unchained holder right now, I'd give it a second thought if you want to sell those cards because you might think they're just good to be used in that one game but you may have no idea about their future usecases and how valuable and scarce they might become if someone happens to come up with a new game that's going to be way more fun and bring in way more adoption while using the same assets in it.
Thanks for reading, check out the blog post by Gods Unchained I linked in the beginning of the post as well!
---
Image Source