As much as I'd like the post image to be one of me successfully holding a perfect handstand, that is going to have to wait a while as I am still some way off.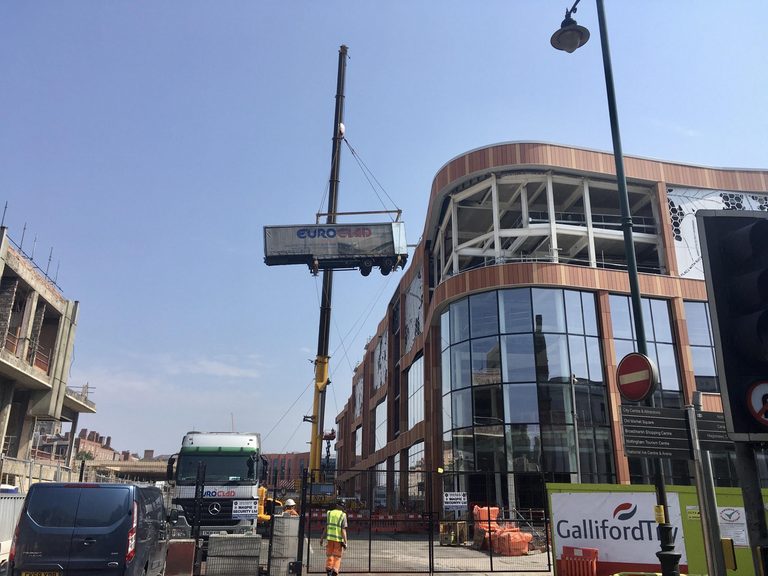 I've been learning for a week or so now and can feel I'm progressing a little, but it is hard! I started out by watching a couple of videos online, one of which is 15 minutes of prep work and doesn't actually show a complete handstand.
The guy focuses a lot on preparing your wrists for what has, for me anyway, turned out to be their toughest time of my life. I was fairly confident of having the arm and core strength required to work on the move, but had no idea just how much strain a handstand can put on your wrists.
It's not so much the standing on the hands, it's the falling forward and needing to keep the hands planted while your body heads to the floor, or in my case, a couple of cushions taken from the settee.
As well as trying to increase the flexibility of my wrists using the video above, I've also been practicing up against a wall. This allows more time in the position, and I think has helped a little with working out where my body needs to be to hold the move for longer. The issue with the wall is that there is no falling forward, and on a couple of occasions I've been looking to exit the position as my arms become tired, and realised almost too late that the only way down is backwards - twice I've been close to a head-plant, which would not be good for morale or my head.
I can tell I'm improving, slowly, and I hope to have something to show off on the beach next month - before getting beaten at all the activities I partake in :P
---
The photo, of a tall crane (tenuous link I know) was taken yesterday not far from home as I walked through Nottingham city. There is so much construction work going on right now and for once it seems that it is a good time to get this sort of stuff done. The roads in general are noticeably quieter, and this one in particular is normally a busy route to exit the city to the south.
It's the first time I've seen the materials required for a building being taken to their location inside the lorry they arrived on site in, although I'll likely be told in the comments that this is commonplace now and I need to open my eyes more.
Although this building will be part of a shopping center, another building close by is nearing completion and I'm told it will be an office block. Considering the construction of this new office block was started prior to the emergence of Covid-19 and there are now a lot of people, including myself, working from home, I'm wondering if someone has spent a lot of money on a building that may not be even half occupied when the job is done.
At the start of the year, my employers were looking to buy an office building next door. That purchase has now been cancelled and very shortly the final batch of laptops will arrive to allow every staff member with a desk job the opportunity to work from home. I'm a huge fan of remote working, the kettle is a metre away and during 'natural breaks' I can practice handstands and listen to learn Spanish podcasts - much better than hearing my boss let rip.
Friday tomorrow, and a much deserved beer or two is planned.
Cheers
Asher