On the Swaying Grass I Depend
These images were captured by me using a smartphone camera. A gold-dust weevil was crawling on the grass. Having the binomial name Hypomeces squamosus , it is a true weevil species belonging to the family Curculionidae. The head, back, and shield are covered with golden yellow dust like pollen on flowers.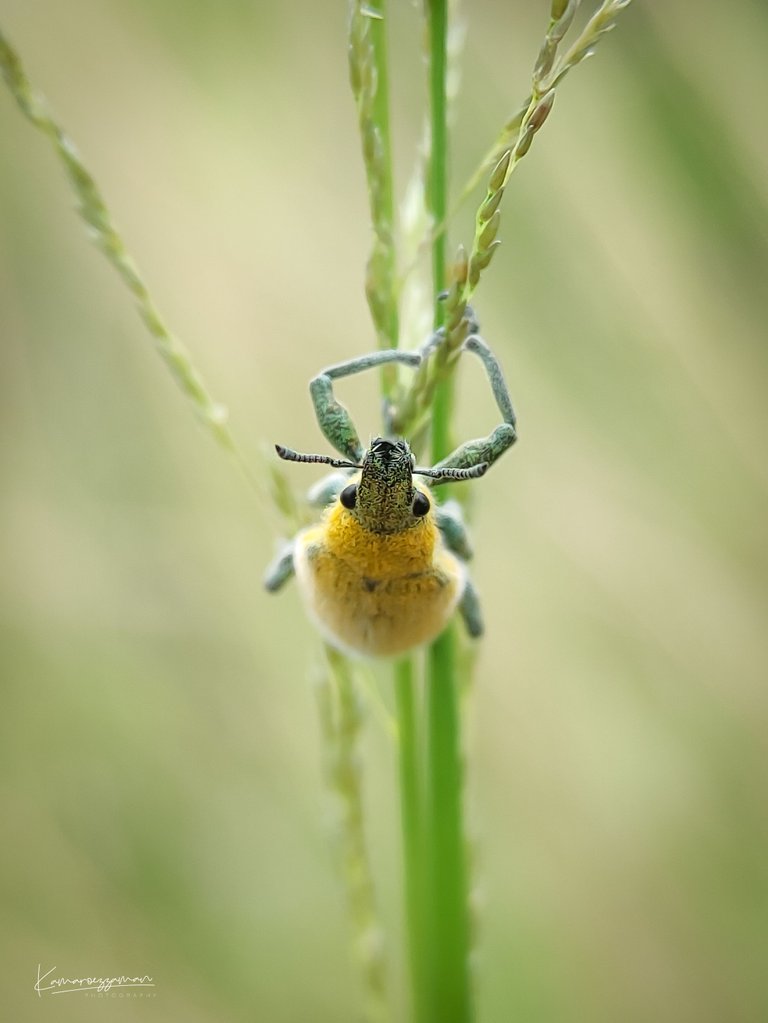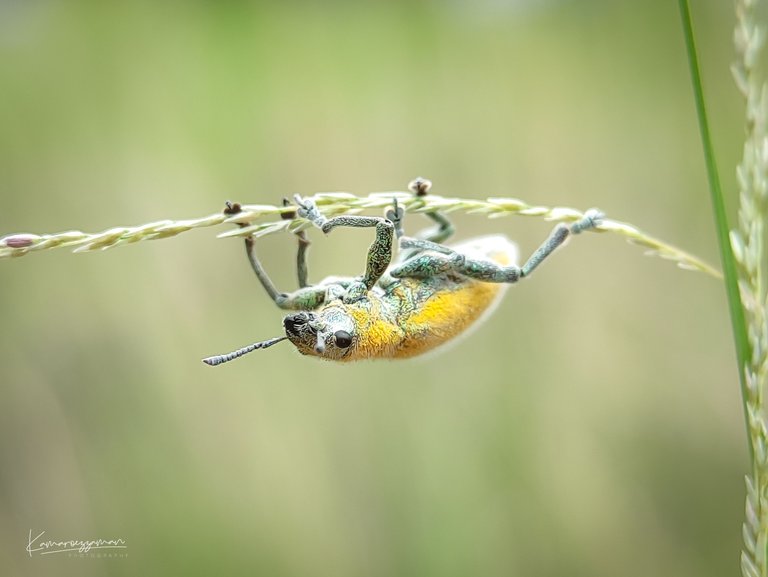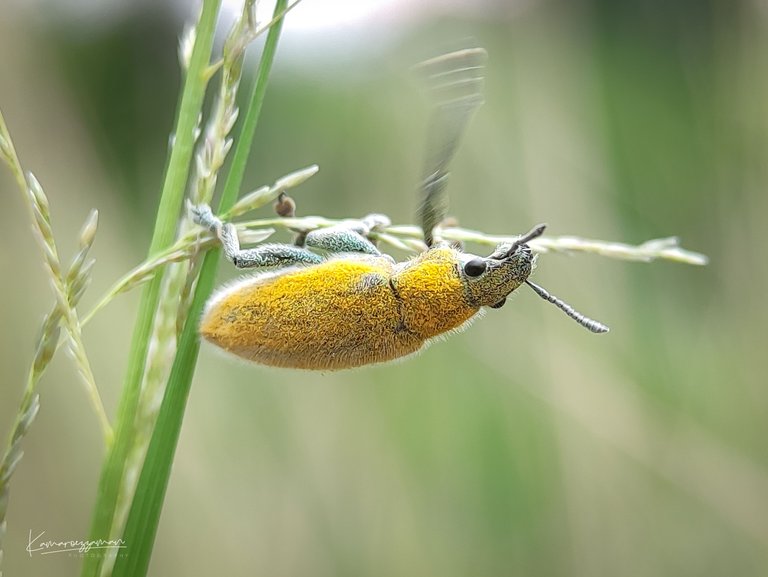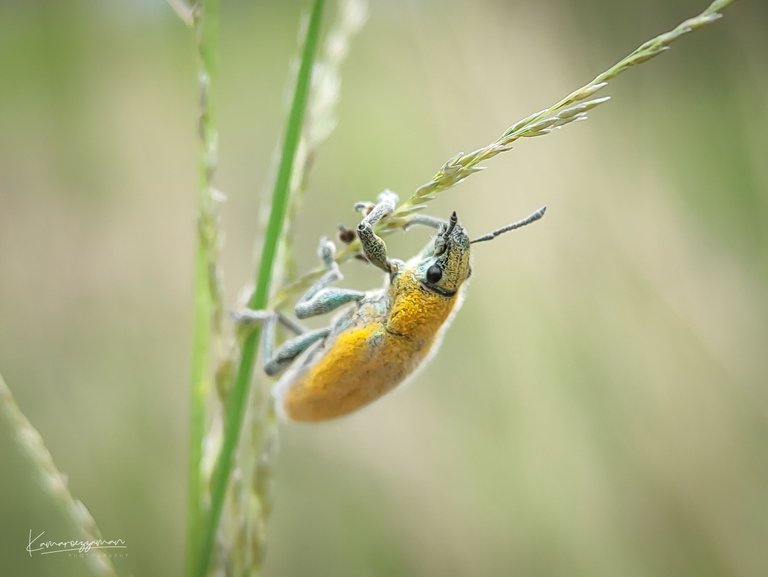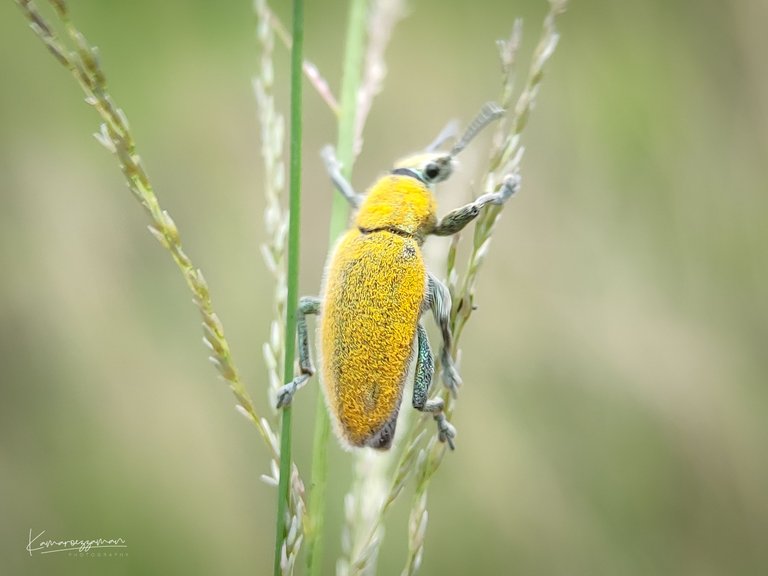 A green bottle fly seemed too daring to perch nearby. Maybe it knows that the weevil is not a fly predator, but rather an eater of leaves. That's why it doesn't feel threatened near the weevil.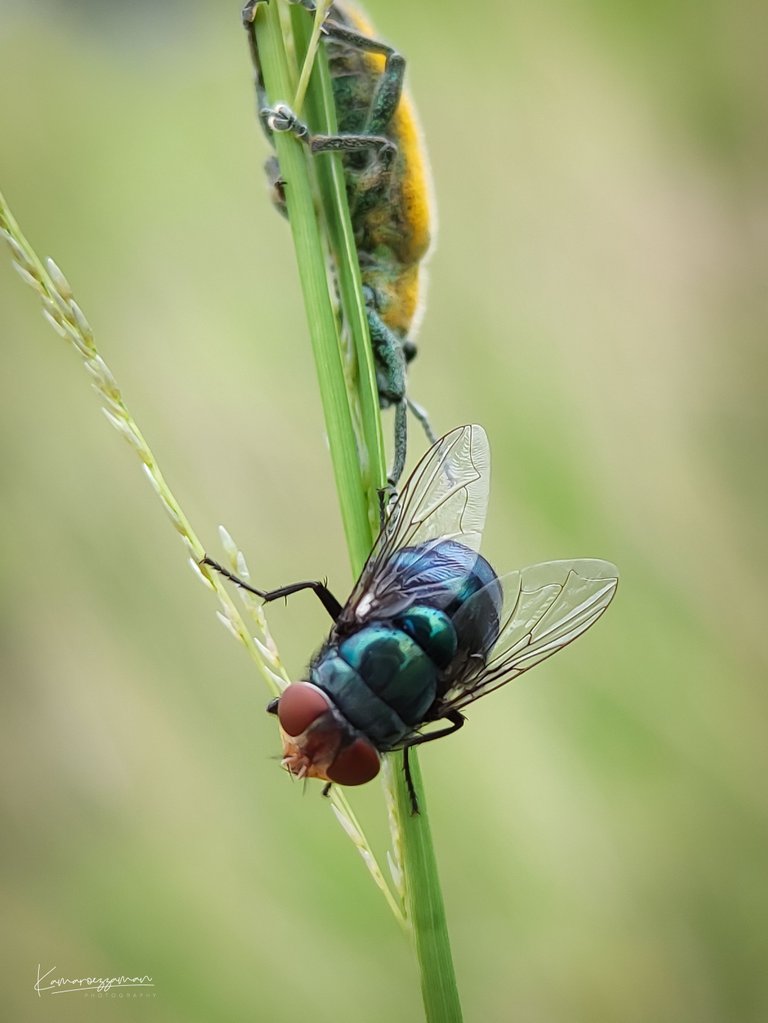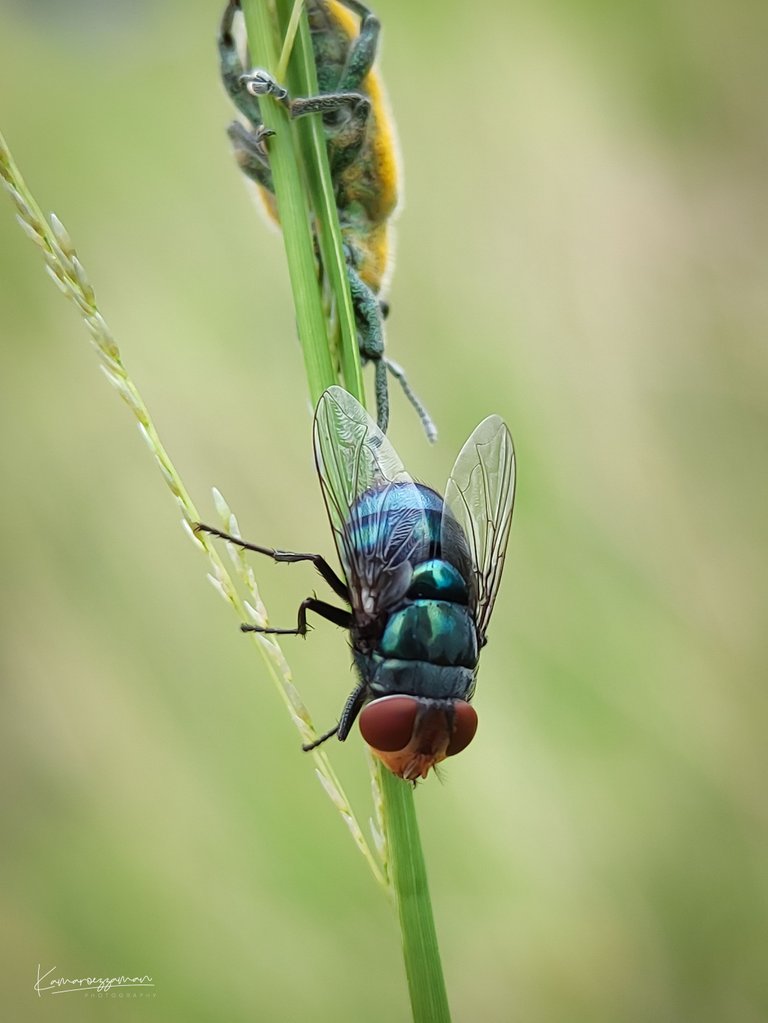 | Camera | Xiaomi Poco X3 NFC |
| --- | --- |
| Lens | External Macro Lensbong |
| Category | Animal Photography |
| Processed | Mobile Lightroom |
| Location | North Aceh, Indonesia |
| - | - |
---
---