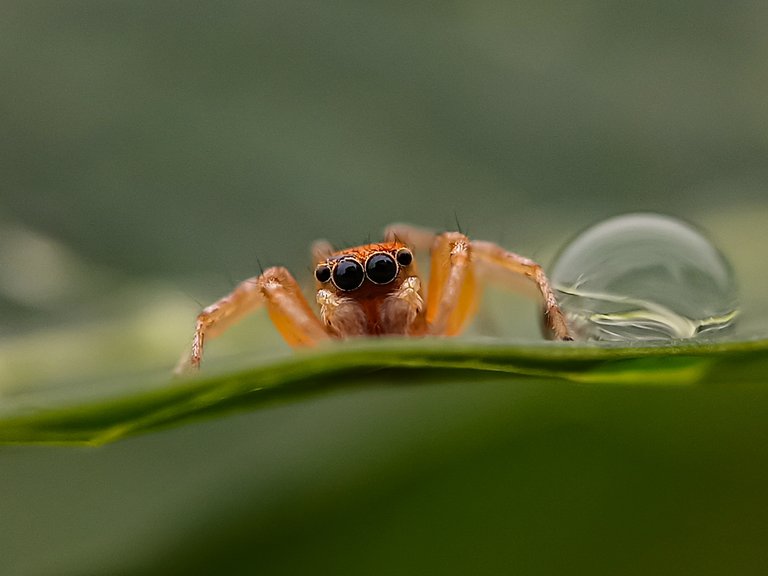 ---
English
---
The drizzle started this morning to make me reluctant to take off the blanket and get out of bed. But I had to get up quickly because I had to accompany my wife to an important event, a meeting of teachers from all over Lhokseumawe.
While waiting for my wife to dress up, I sat on the front porch staring at the drizzle that hadn't stopped yet. In my yard, there is a papaya tree that grows only at chest height, with raindrops attached to its leaves.
My eyes are fixed on an object whose color contrasts with the color of the leaves, and I approach it. An orange jumping spider was seen among the raindrops on the leaves. I thought This is a cool sight. I didn't miss the opportunity to capture it with my mobile phone camera.
About the orange jumping spider, it looks like it is the genus Cosmophasis in the family Salticidae.
Indonesia
---
Derai gerimis mengawali pagi ini hingga membuatku enggan untuk melepaskan selimut dan beranjak dari tempat tidur. Tetapi aku harus bangun cepat, karena aku harus menemani istri ke sebuah acara penting, pertemuan para guru se-Kota Lhokseumawe.
Selagi menunggu istriku berdandan, aku duduk di beranda depan sambil menatap gerimis yang belum juga berhenti. Di halaman rumah ada sebatang pohon pepaya yang tumbuh hanya setinggi dada, dengan titisan hujan yang menempel pada daunnya.
Mataku tertuju pada sebuah benda yang warnanya kontras dengan warna daun, dan aku mendekatinya. Terlihat seekor laba-laba pelompat berwarna jeruk yang berada di antara titisan hujan di atas daun. Ku pikir, Ini sebuah pemandangan yang keren. Aku tidak melewatkan kesempatan untuk mengabadikannya dengan kamera ponselku.
Tentang laba-laba pelompat orange itu, sepertinya itu adalah genus Cosmophasis dalam keluarga Salticidae.
---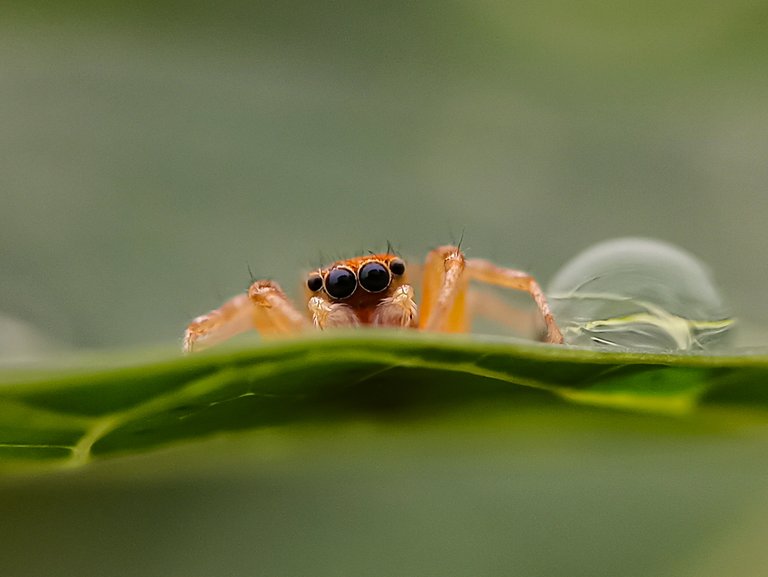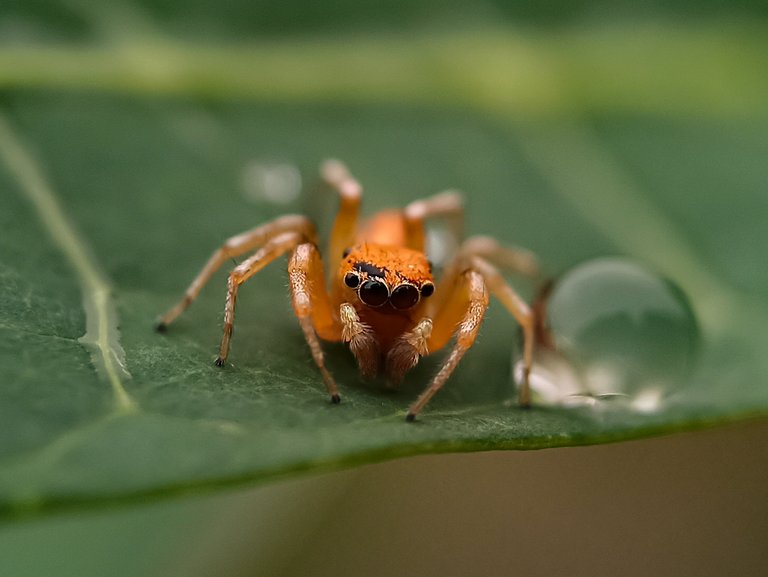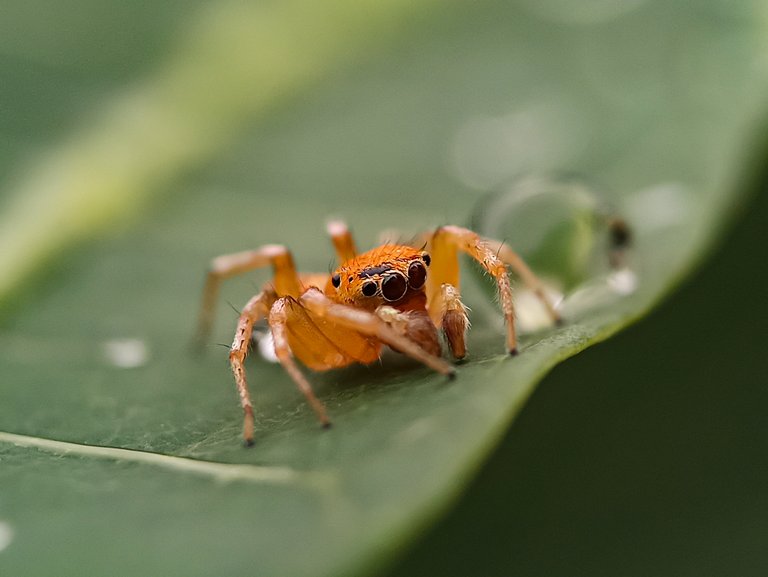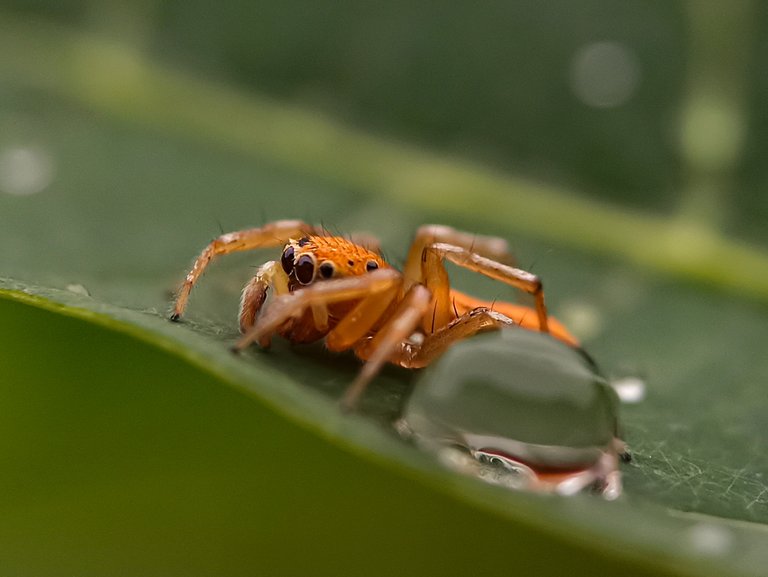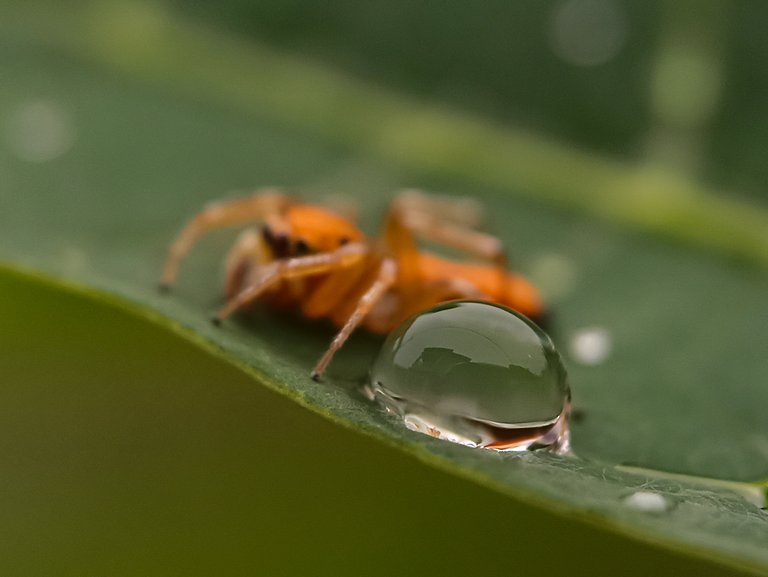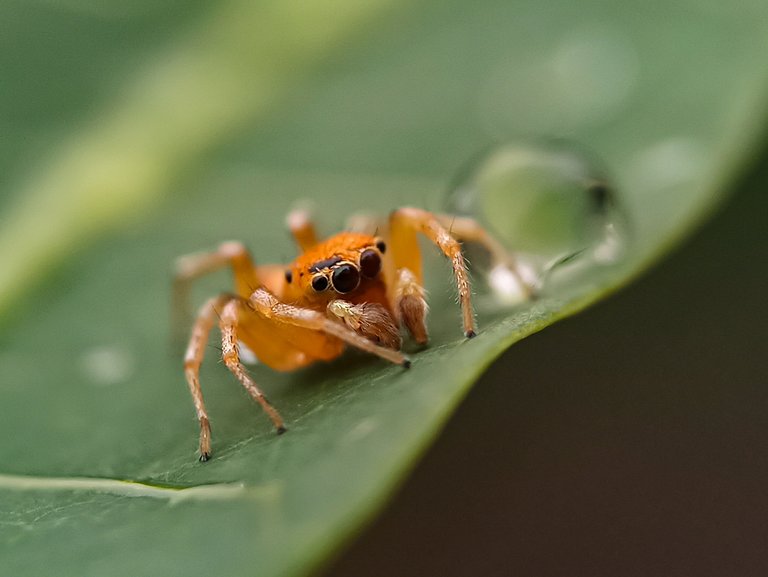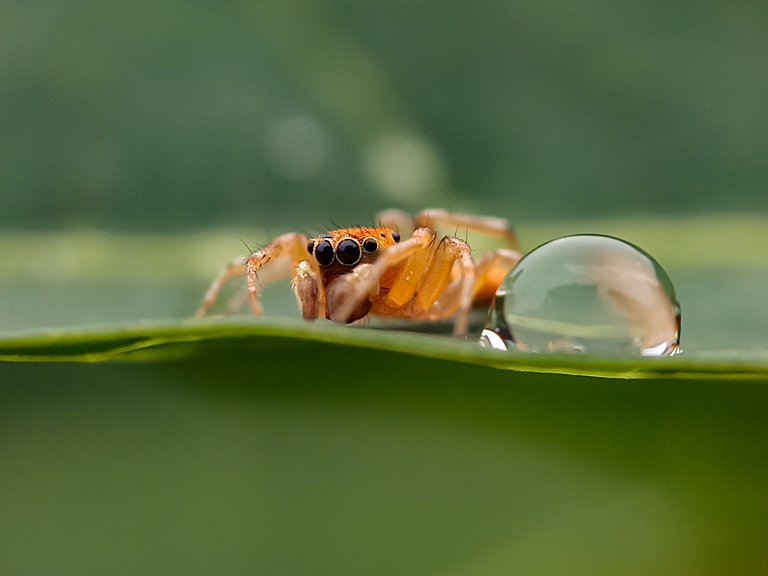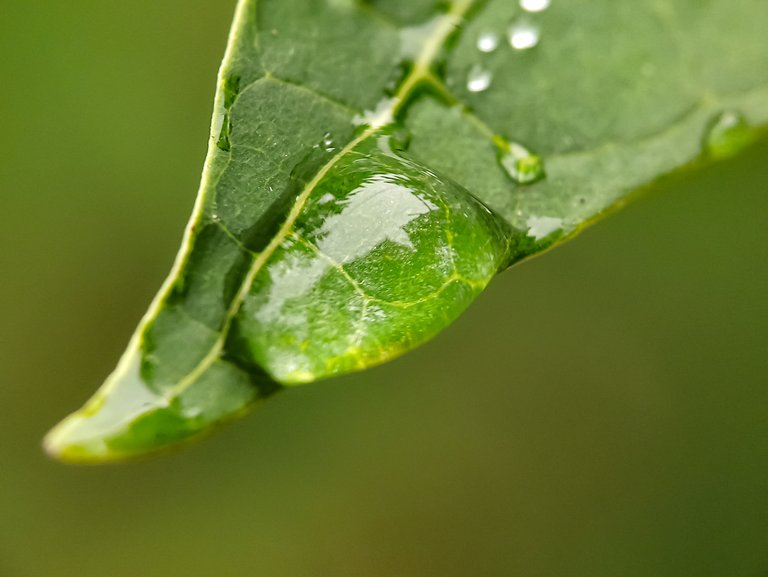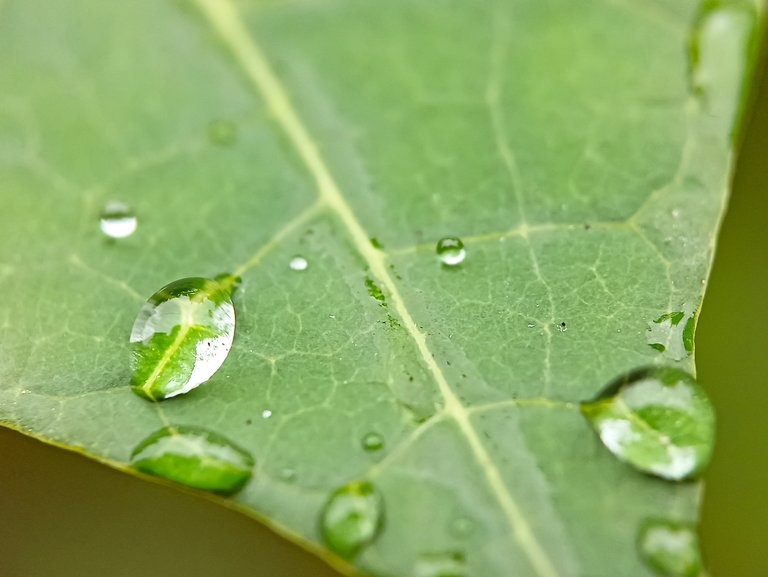 | Camera | Xiaomi Redmi Note 8 Pro + Macro Lens |
| --- | --- |
| Category | Animal Photography |
| Processed | Adobe Lightroom |
| Location | Lhokseumawe, Aceh, Indonesia |
| - | - |
Thank you for stopping by