Itsy bitsy bumblebee,
Thought "the lavender is all for me!"
Then there was some noise,
And he had no choice,
Than run and hide on the nearby tree.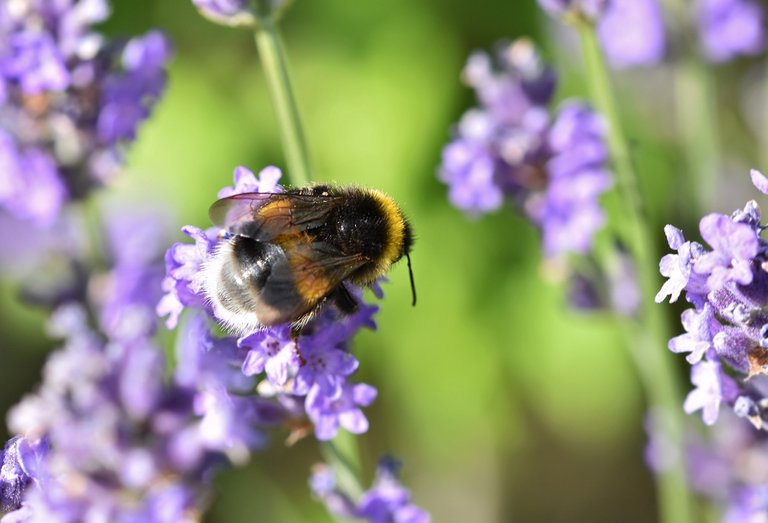 Those are such a cute and friendly creatures to watch! They fly slow and take their time. With the furry buts it is almost like a little plush toy that I'd want to pet.
Every year I see bunch of them on my mum's lavender bushes. She has a row of them growing in the garden away from the street and people. It is all calm and spacious for all the flying buggers to feed.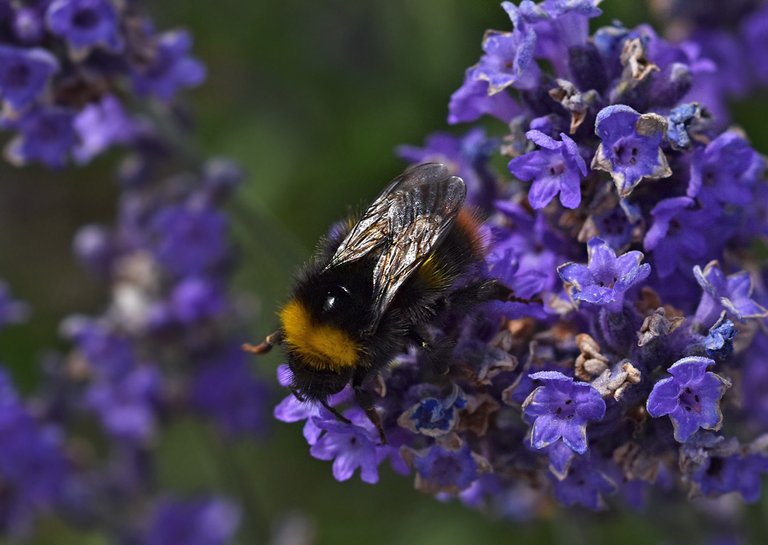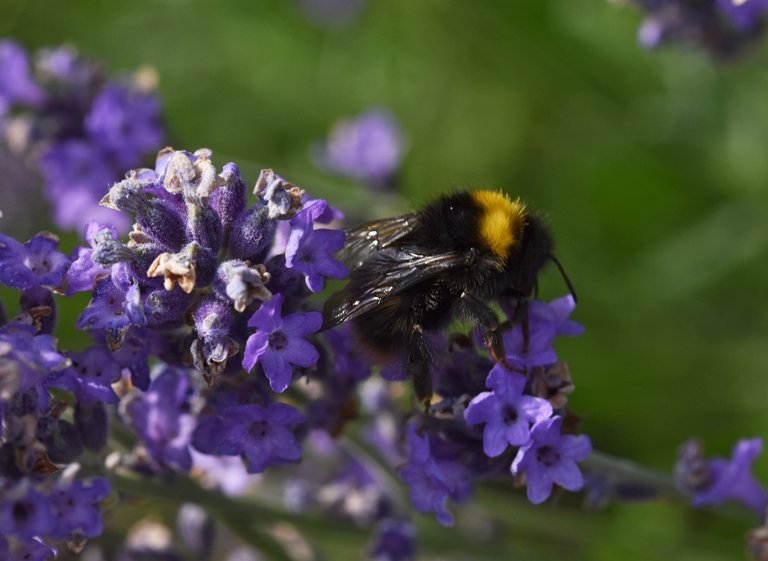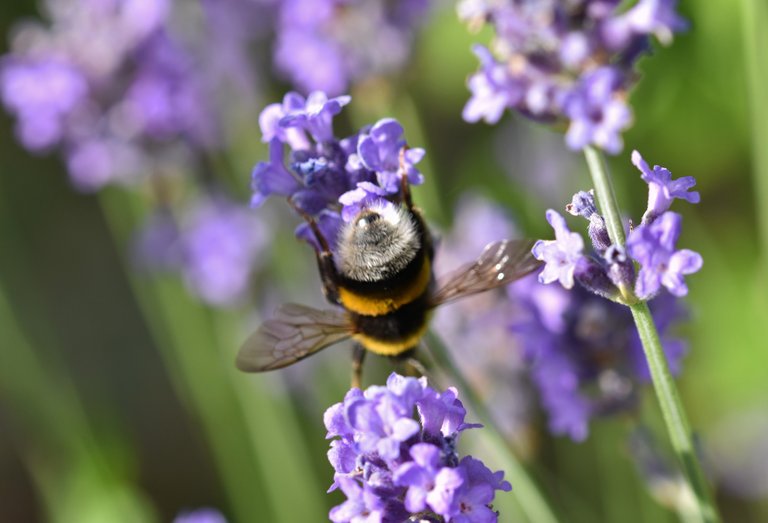 You may wonder why the bumblebee had to hide in the tree (at least I hope you do :p). No, it is not just cause it rhymes. It is because the gang of butterflies was approaching!
Their winds were making winds like Khaleesi dragons! Their eyes would spot any potential victim just to wrap their proboscis on their necks until they lose their conscious and then drag them to their Butterfly queen in the far far away land.
Those vicious creatures take over the whole bush and will slap anyone with their pretty, but extremely dangerous wings, if they stand on their way to the booze nectar.
Honestly they are not that bad and they do get on well with other insects. But it is Sunday and my imagination is a bit crazy.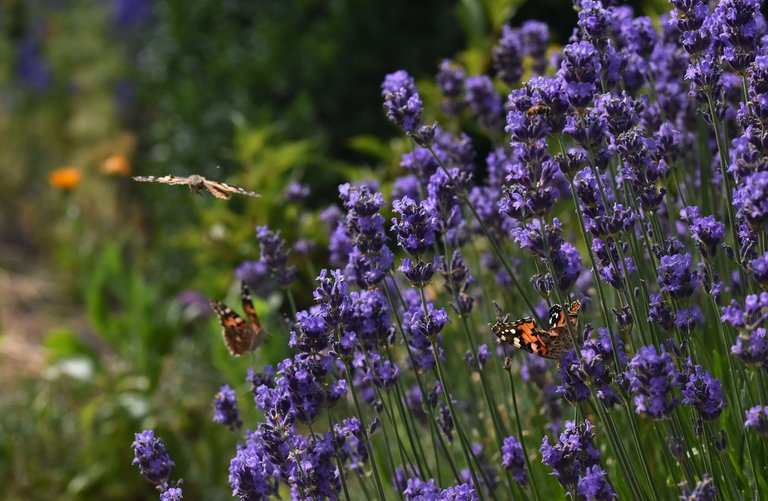 ---
Bonus shot:
A Tamarisk tree that grows right next to the lavender bushes and blooms in the same time. A nice combination of purple and light pink. It also attracts tons of little hoverflies and beetles!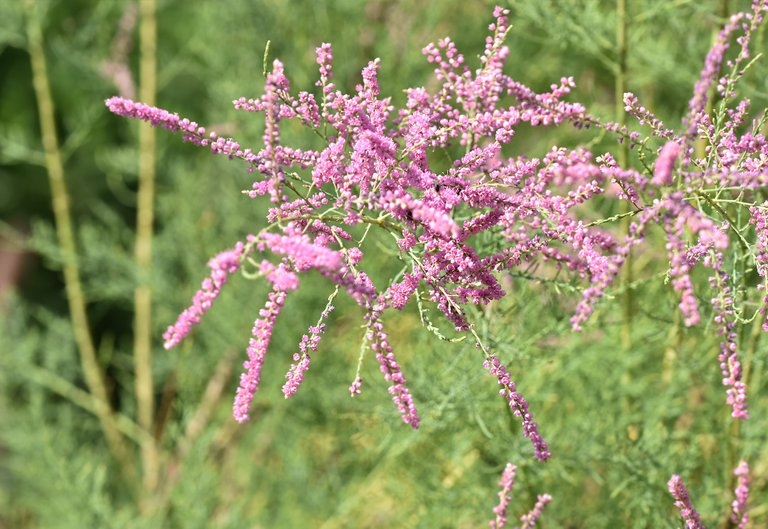 »«
Shot with Nikon D5500 + Sigma 105mm lens
All photos and text are my own.

»»-------------¤-------------««