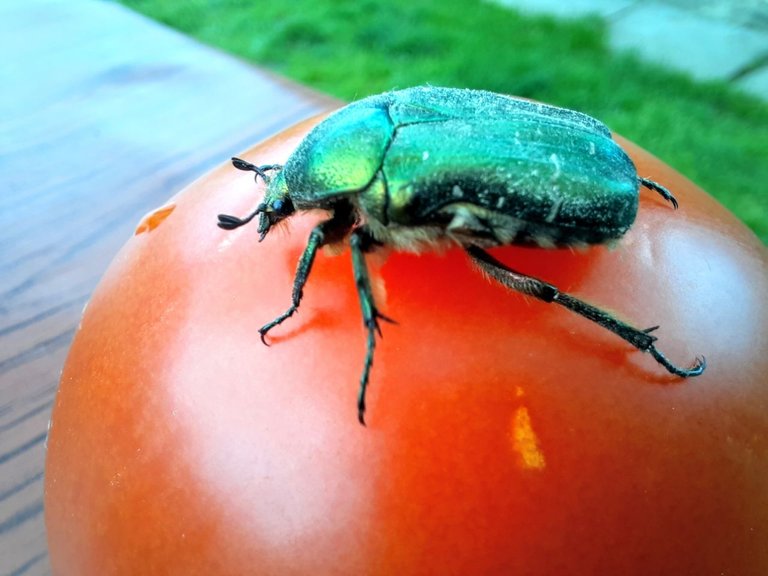 Today, when I was preparing my morning salad outside, a beetle came to my table, and then he sat on a tomato :)
I really like this beetle, it is so bright and green and I often meet it among the wildlife of Ukraine. But I realized that I didn't know anything about him, so I decided to find out from Wikipedia.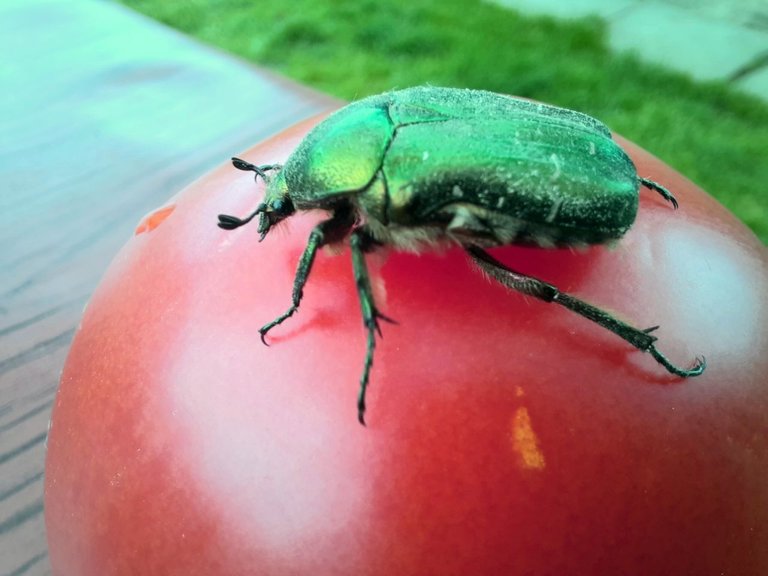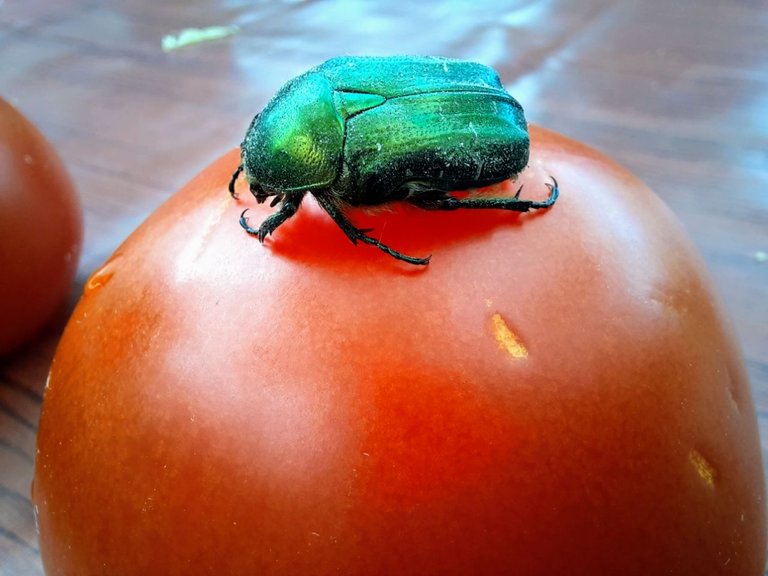 Golden bronze beetle is widespread throughout Eurasia except in mountainous regions and deserts. Within its range, it is a common, widespread species. It feeds on the flowers of wild and cultivated plants, including fruit trees. Despite this, beetles are not able to seriously harm gardening. Gardeners may not be afraid of them.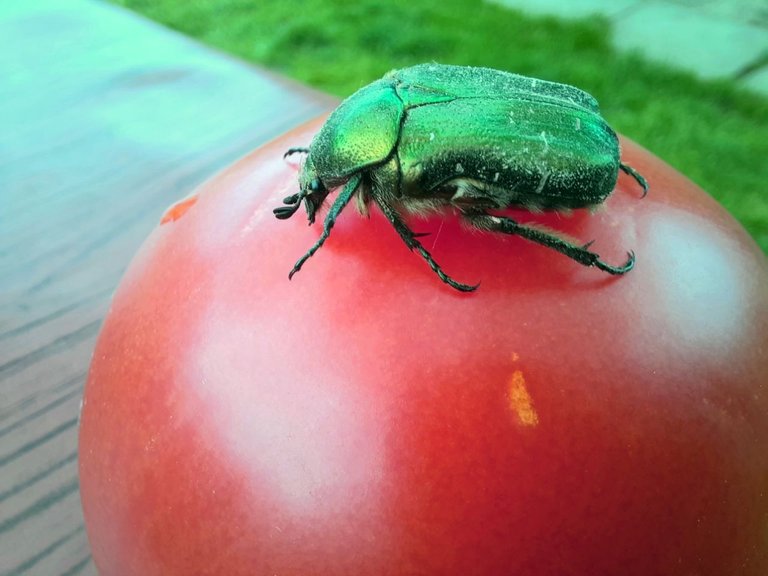 Tell me, did you like this picture?
Thank you for your visit )