The week was splendid in terms of macro. Let me share my new insect finds.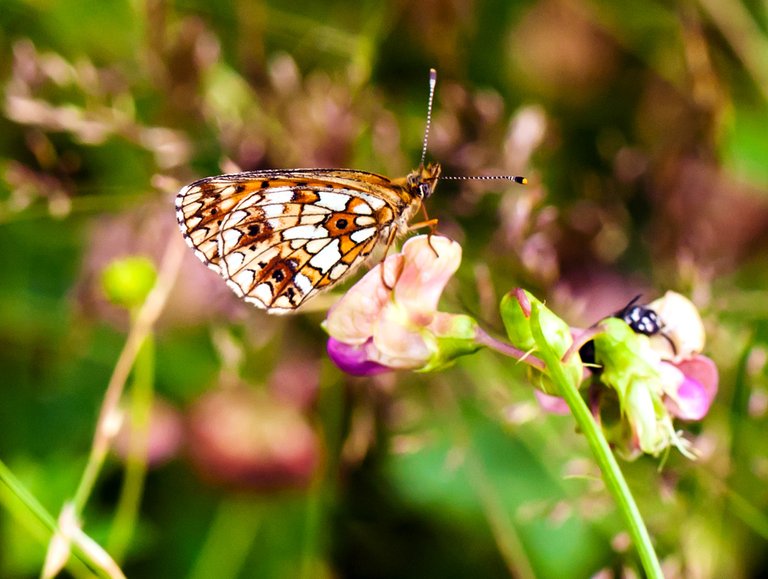 These are not the very 1st butterfly photos of the season, but... before that they didnt allowed me to approach closer enough. Eventually butterflies became merciful to me, and agreed to pose a lot! So, in one day I nailed almost 5 of the species that are wide-spread here.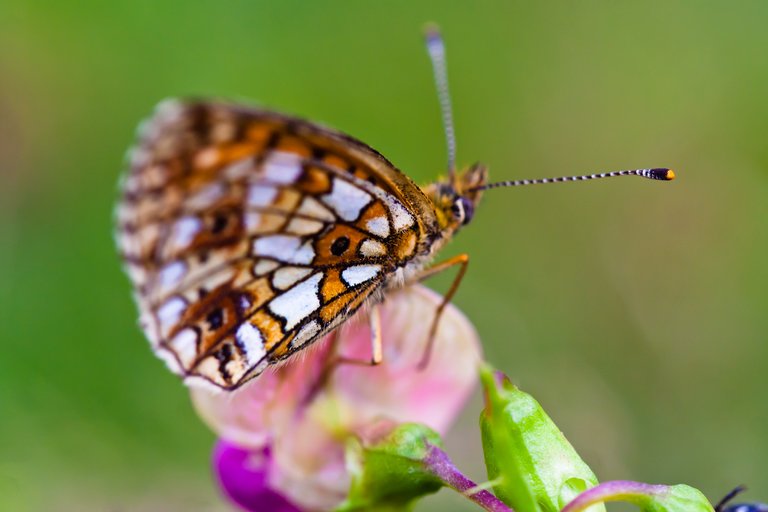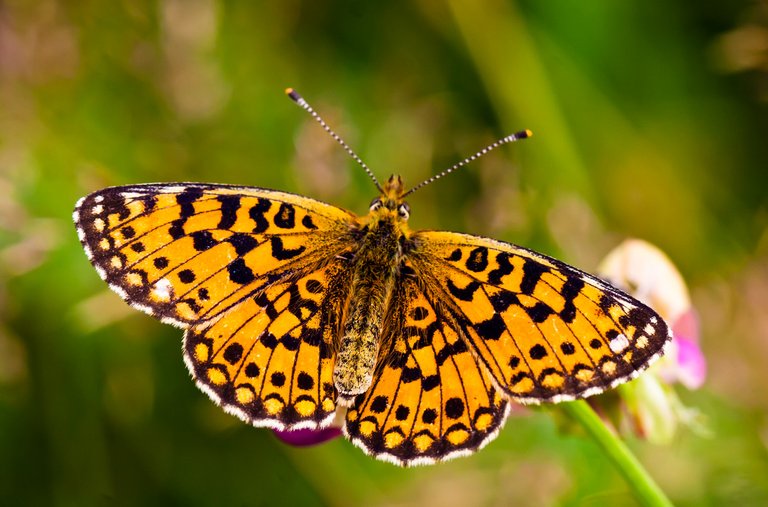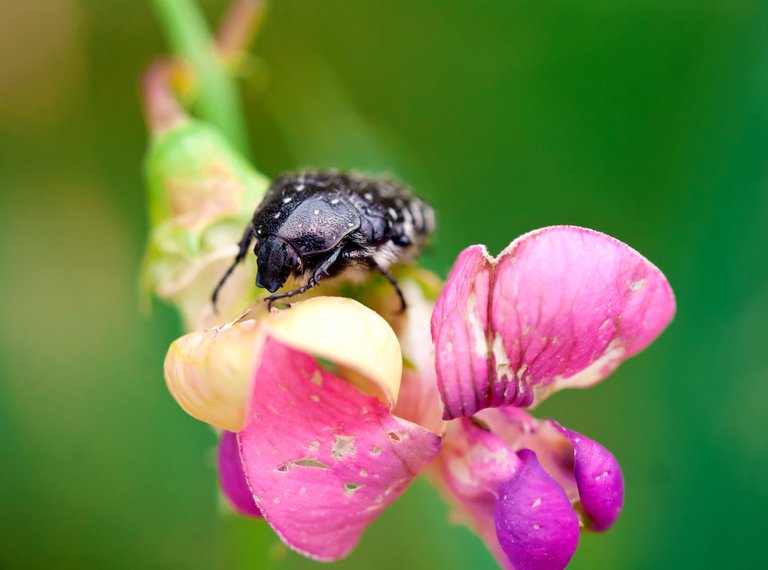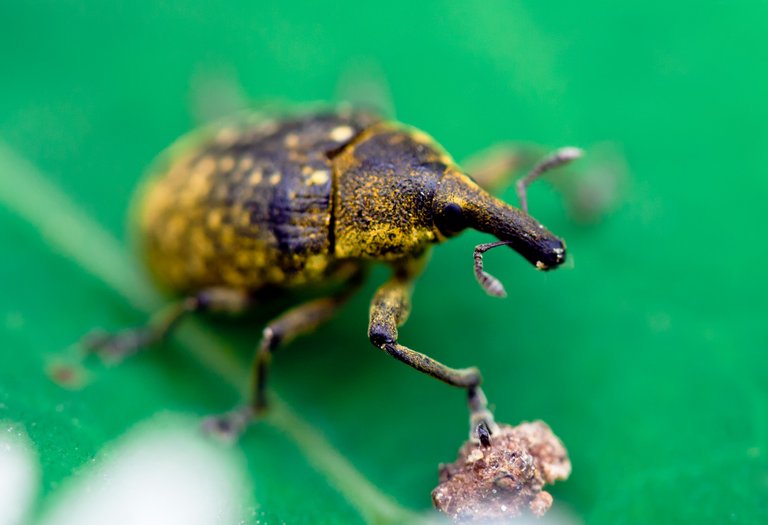 A weevil beetle. Was a hard nut to crack for me! I will tell the funny story of my hunt for him in a separate post.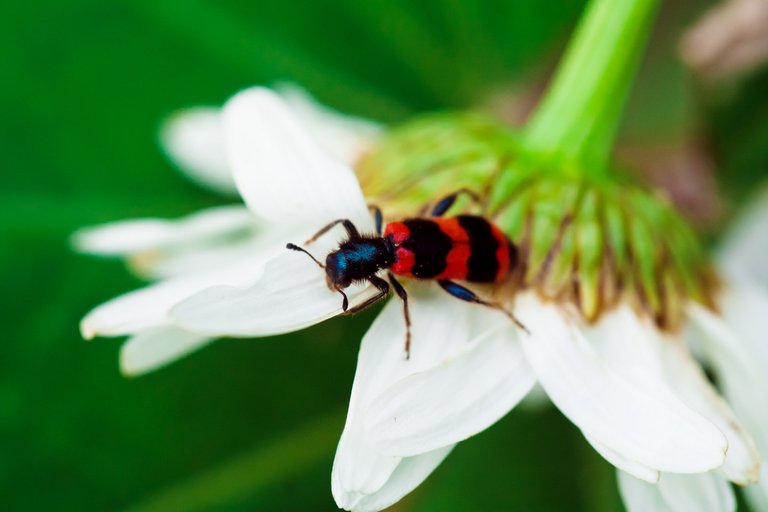 Unidentified (yet) red beetle was comfortably numb in a hideout under the daisee. I found him and made no harm. Except of a little photo-session. Also I turned upside down his hideaway - but thats not a problem for any beetle.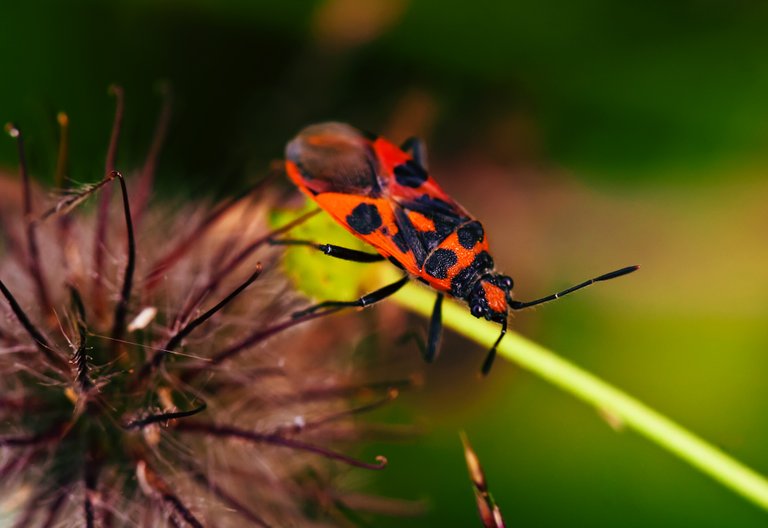 A Milkweed bug. Very effective and spectacular handsome guy!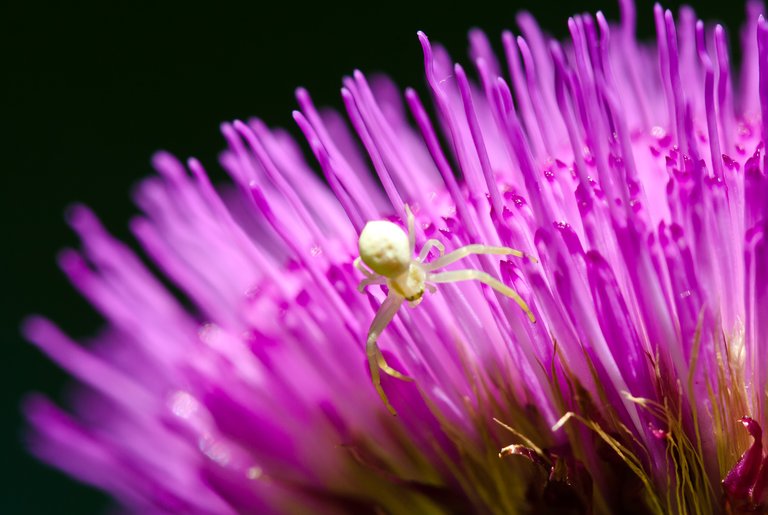 This yellow crab spider is a real acrobat! He lived on a thirstle flower about a week (and disappeared after a terrific rainy night). (thanks to @sketch.and.jam for providing correct ID).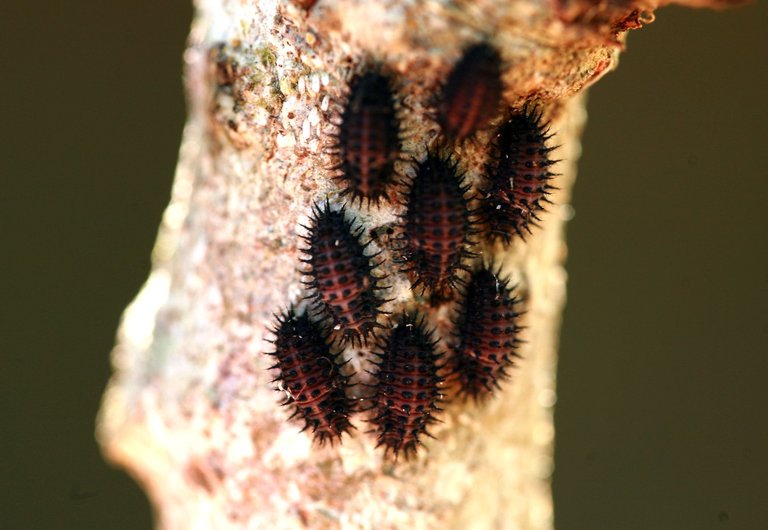 Who are these? I would like to know that myself.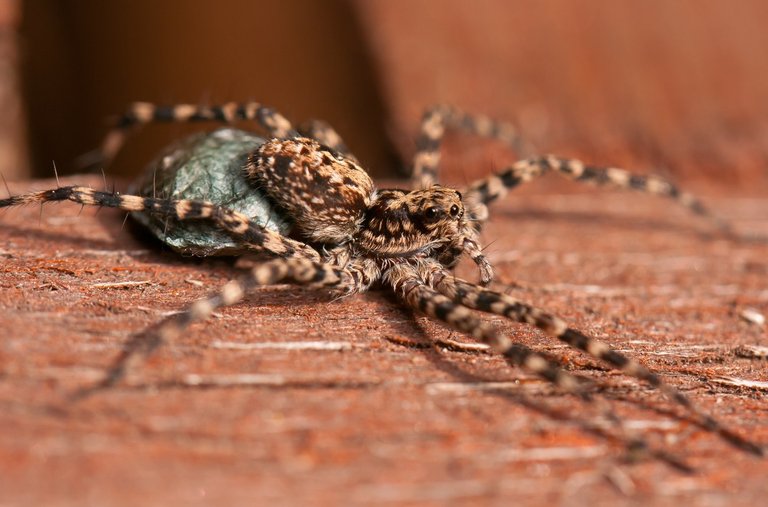 A spider, pretty ordinary and a well-spread specie here. But not until I looked at it thru my viewfinder and dedicated macro lens, I see all the beauty and its actual outlook. Simply amazing!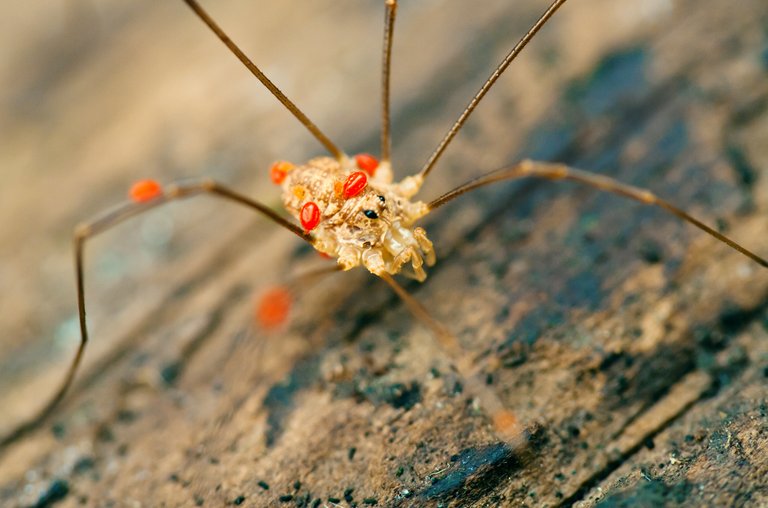 Another spider -- this one with some parasite passengers on his back. And thats all for today. Thanks for stopping by!
| | | | |
| --- | --- | --- | --- |
| location: | Russian countryside | July 2020 | natural lighting |
| camera/lens: | Canon 350D | Tamron 60mm | raw-conv. |