Captured this wood-eating (I believe) beetle, resting on a daisee flower (trying to divercity his diet, maybe?). It was in the very morning, before breakfast -- I had to transport this fella to another flower which was kissed with the sun, to make a better picture.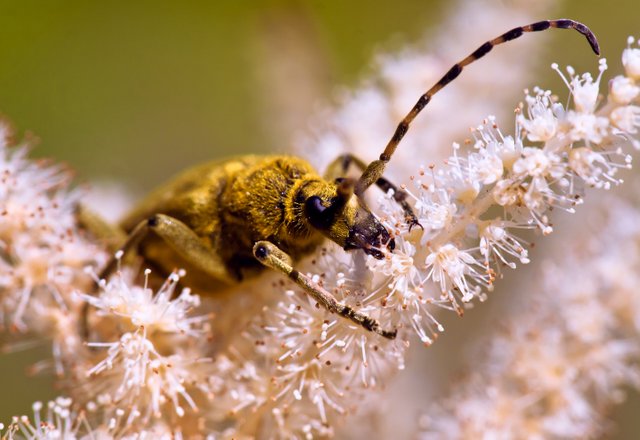 taken with Canon 350D +Tamron 60mm
Lucky me -- right after I nailed some shots I was happy with, the sun disappeared completely and the sky gave us massive showers!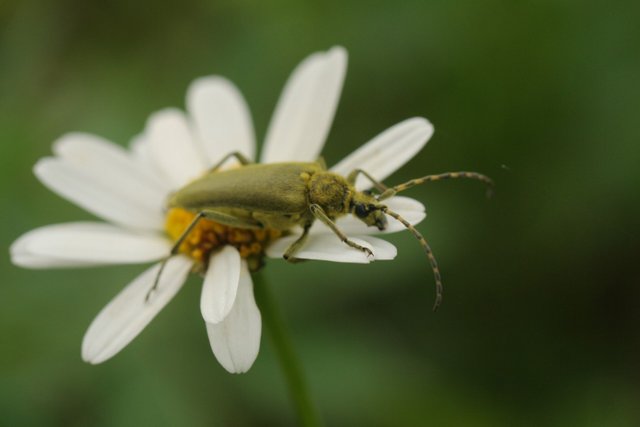 And this is where I noticed him first time. Feel the difference: good lighting does matter!