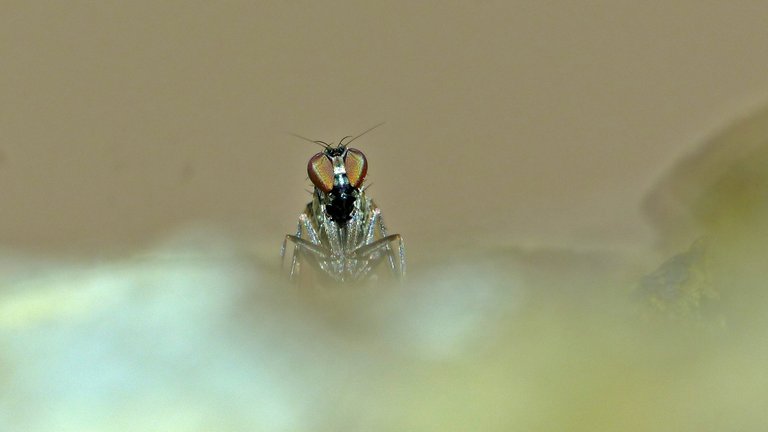 Last day, I took my camera and sit down to wait insect coming near an old wooden trunk.
I didn't have to wait a long time, and saw a very small insect pausing here.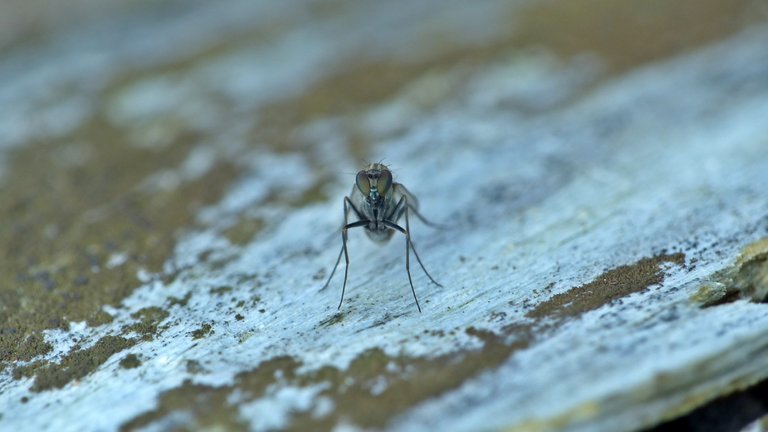 This fly is very small, I think about 3mm length maximum
I really don't know if this specimen is an adult or just new born one..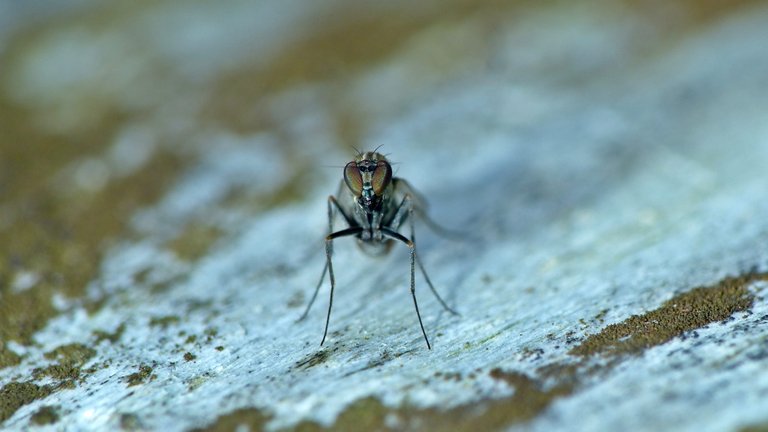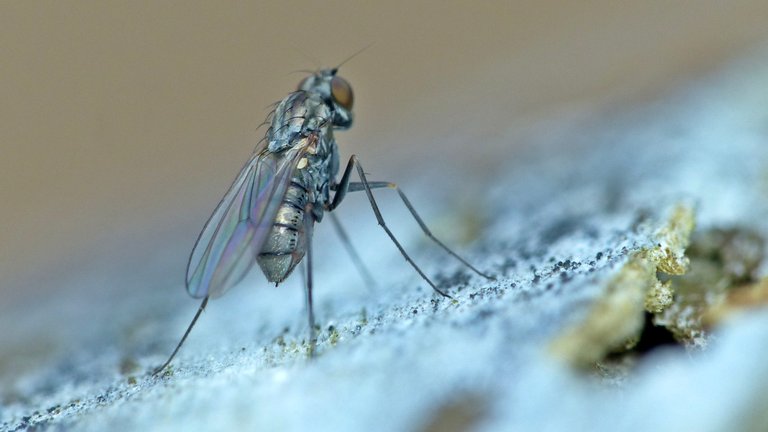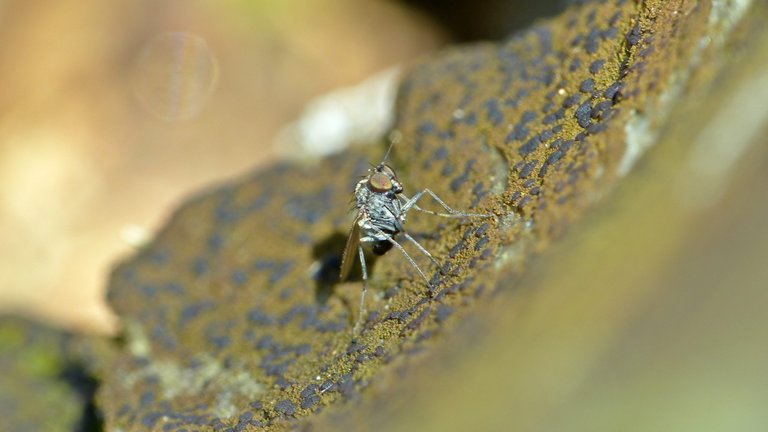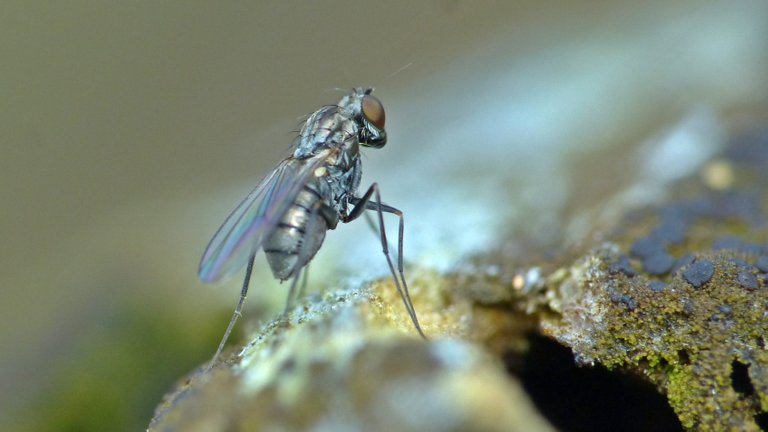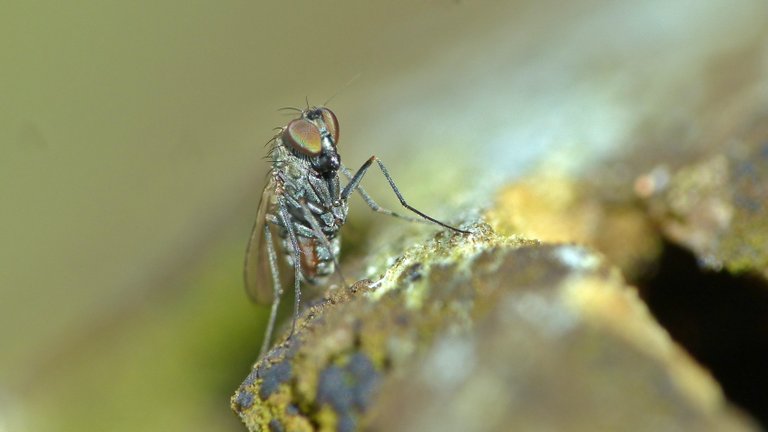 ---

---
Camera : Panasonic LUMIX FZ200
Thank you for reading
Keep safe