Not the best start but at least I'm not Blanchy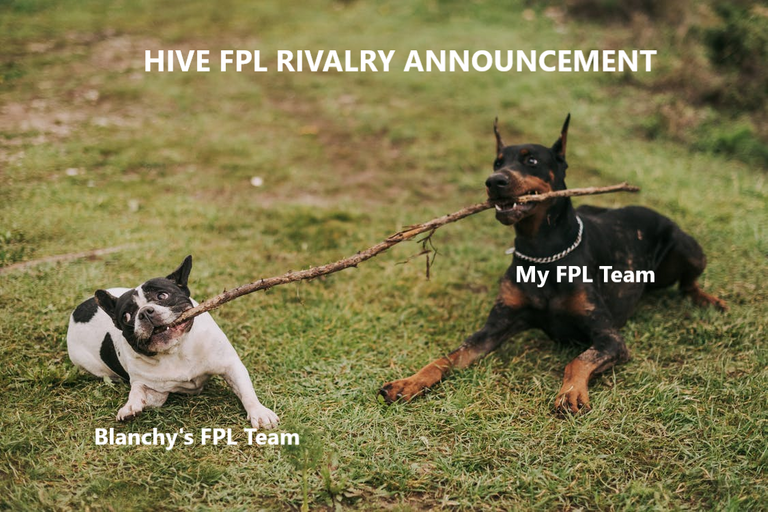 The FPL season kicked off a couple of days ago and with that came the inaugural season of the Hive FPL league. We already have @dante31 sitting pretty at the top of the league with a 4 points lead and at 88 points, it could be said that he's "running away with it".
However, this is a marathon and not a sprint. There are still 37 game weeks to go and with that comes numerous opportunities for the chasing pack to tweak their teams to catch up.
My FPl team started the season with what I think is a pretty mid performance. Izanami FC had to rely on certain high point grossing individuals to paper over the cracks.
Mo Salah got me the most points because he was the captain but I think the only "special" player in my squad was Zinchenko. He's among the players that technically wasn't owned by a shit ton of managers, so he enabled me to at least climb up the ranks.
I am keeping one eye on Kieran Tierney's fitness because I still think he's Arteta's preferred option at the back. Tierney offers more defensively than Zinny who I think will play in midfield whenever Xhaka is unavailable. Then again, with a couple of weeks left in the transfer window, Arsenal could add a central midfielder, which will mean that the left back position will be rotated.
Anyway, this publication isn't about Arsenal or how the team will fair this season. No, this publication is about how my FPL team is far better than @blanchy's. We have an unwritten rivalry due to our club loyalties and while @talesfrmthecrypt is also a spursy individual, I can only afford to beef with one them and Blanchy's username is much easier to spell.
If you're looking for Blanchy's team, you might need to first take an energy drink because it requires scrolling for a couple of hours. If you have any health issues with your wrist, I suggest you take precaution as this amount of scrolling down the table could lead to some irreparable nerve damage.
My arch rival for this FPL season starts off with a very Spursy showing, ending the game week with 49 points. Ironically, a lot of the heartbreak in the FPL side of things came from his overreliance on Spurs players.
Despite wining their opening day fixture, Spurs were initially pegged back by the Saints before eventually decimating the hopeless Saints. Safe to say that I was extremely disappointed by the 4-1 scoreline but even more disappointed by the fact that the only Spurs player in my team, Son(who they don't deserve by the way), only managed to get a single assist.
My recently adopted rival had Lloris, Romero in defence and Bissouma in midfield. He got 6 points from Romero but Lloris(1) and Bissouma(0) did quite well as they added just 1 point between them.
Game week 2
Game week two looks like things are about to get worse for my Spursy Rival who has two Spursy players in his defence. Considering it is an early-season fixture, I suspect both teams to throw some caution to the wind and try to get a win.
Also, Spurs haven't exactly had a pleasant time at the Bridge in recent seasons and while I can see that changing this time, I don't think Spurs will be keeping a clean sheet.
Keep in mind that this publication is about my FPL rivalry, and not directly about the football league. I naturally would prefer if both teams lose the game but from an FPL standpoint, I'd like a 5-5 draw with Son scoring all the goals and anybody but Romero or Bissouma getting assists while Hugo Lloris gets a red card.
In this hypothetical 5-5 draw, Kai Havertz also manages to grab a hattrick and with this scoreline, I will almost certainly end the game week at the top of the FPL table while Blanchy continues to suffer.
There's still a lot of football to be played this season and so many FPL points to get but the most important thing is that my team is ahead of Blanchy's. Nothing else matters in this world.

---
---