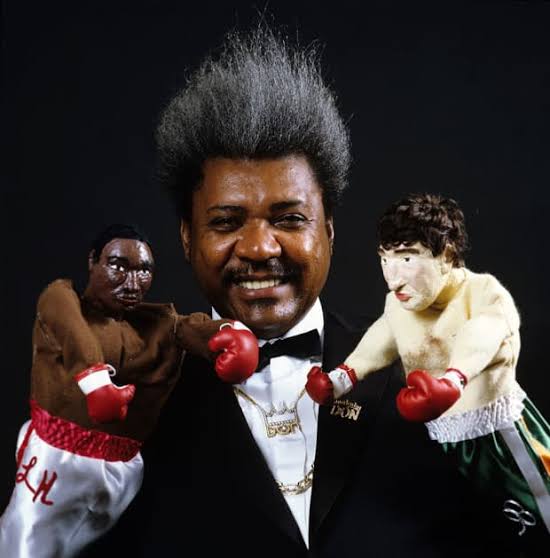 Source
characters within Boxing have been as controversial as this gentleman, promoter, who needs no introduction, because many, even people outside of Boxing, know him. He is often remembered as a promoter who used to take advantage of his boxers and it is because of him and his unethical movements that Boxing promoters are seen as blunders by certain sectors of the public.
Sure, Don King lacked ethics on many occasions, what did you expect from someone who worked for mafias and killed two people? But while he has a very bad reputation, we cannot deny that he was one of the best promoters in history, if not the best. He knew how to exploit his fighters to the fullest - it's up to you to decide if that's good or bad - but he always made sure to get the best fights.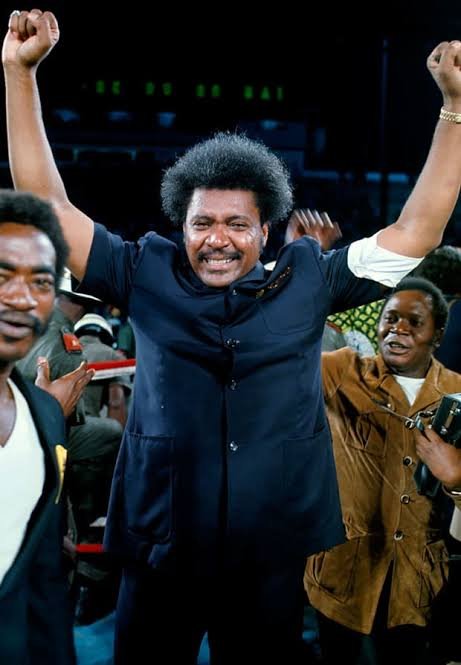 Source
And not only that, he promoted bad -or decent- boxers by selling them for good, like crême de la crême. I know, that is what current promoters do, but the difference is that Don King did it to throw them to the lions, so that the boxers who were good could show off against them. In this way, he managed to sell fights on a large scale, but with a result that was already decided; and people, deep down, knew it.
A very famous case of this tactic was the Mike Tyson vs. Peter McNeeley fight. McNeeley, objectively speaking, was a very bad fighter, very bad. But somehow, Don King managed to sell him as an extraordinary boxer. The fight itself was already highly anticipated, as it was about Tyson's return; But with Don King's statements and his influence to get McNeeley to talk too much (that is what is suspected, the truth is that it is too obvious) he took this fight to another level, so much so that he broke records on PPV.
They have accused Don King of everything: thief, usurer, selfish, liar, profiteer, etc. Clearly they are right, Don King was that and more, how many races did he ruin? Rather, how many lives did it ruin? Exposing a very young Meldrick Taylor against an established Julio César Chávez, convincing Muhammad Ali to come out of retirement only to lose in an embarrassing way, threatening to break Larry Holmes's legs and being accused of exposing many boxers to vices.
But as I said at the beginning: we cannot deny that he was one of the best promoters in history. And none of you can come here and contradict me. It was thanks to him that Tyson is now overrated, it was thanks to him that we had several of the best fights in history, I mention Chavez vs Taylor again, but we also have Muhammad Ali vs Foreman, "The Thrilla in Manila" and a very long etcetera, which, as we see Boxing today, will be very difficult to overcome.