Personally, I think this guy needs more than what he has now to attain Didier Drogba rank in term of achivement, goals and world dominance. Drogba was in a class of his own, he practically made a great name for himself both in the African football scene, in the Africa Cup of Nations, also in his club Chelsea where most of his career fame came from with utmost and outstanding goals, dribbles, ball handling and tactics were greatly displayed.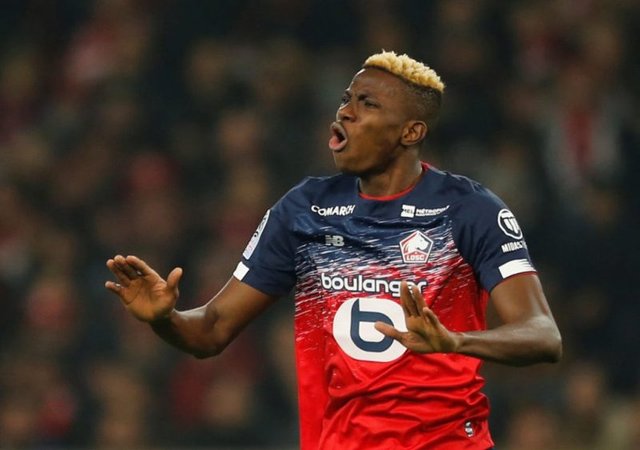 Source
Victor Osimhen has been geared up to rise to the rank of Didier Drogba, in terms of goals and achievement.
I see Victor Osimhen reaching that level but not in the Club he is right now, to achieve some world's recognition a player must not only be good but also be in a top league, be it English premiere League and be consistent in the UEFA champions league. Goals in the top leagues count more than been in an obscure or not so common league, all your talents won't be rated that much. But whenever a player is doing well in the top league, he easily becomes a center of attraction.
I see Victor Osimhen becoming even more than Didier Drogba in years to come.