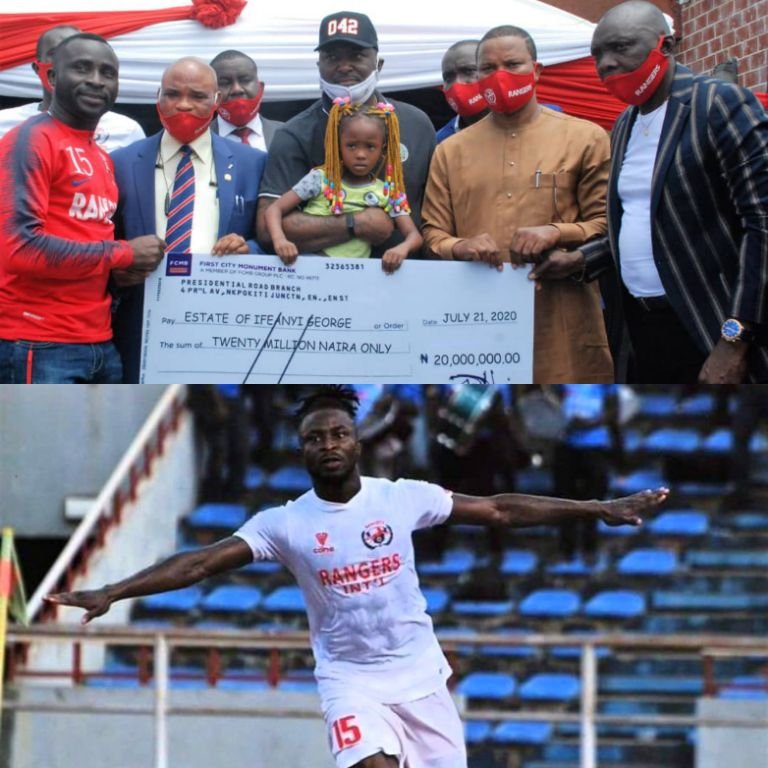 Source
The state at which the Nigerian sports is going, there is need to be more and more concerned about the welfare of those who have gone before us. In the past, whenever a player lost his life or is down with any disease, the club tends to neglect such a player to suffer there fate, sometimes leaving them to the cold hands of death.
Though it's an inhumane thing to do, but the level of corruption I'm the Nigerian sports system doesn't allow proper care to be given to either dead or sick players.
As it now, a player in the Rangers club in Enugu, a city in the Eastern part of Nigeria, Ifeanyi George by name who lost his life while traveling home during the pandemic in a car accident has had his family compensated with the life insurance policy.
This is one of the first time this will be happening in the history of Nigerian football club, to give a life insurance compensation to the family of the dead, even to the tune of N20 million naira.
Many sports representative in the country were present there to witness this milestone, first of its kind and a way of showing that football is truly appreciated.