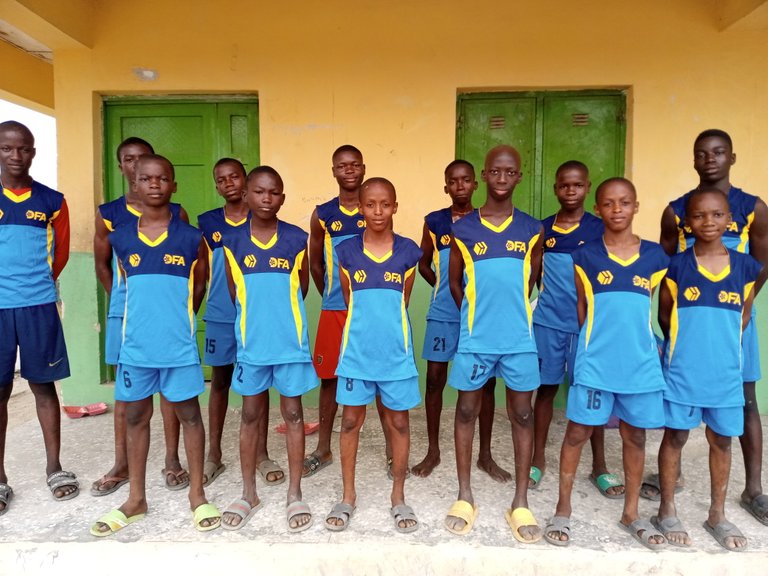 A happy day to you all! It was made known in the news that, the deadly virus, Corona-Virus cases are rising again, please ensure proper precautions and stay safe during this festive period.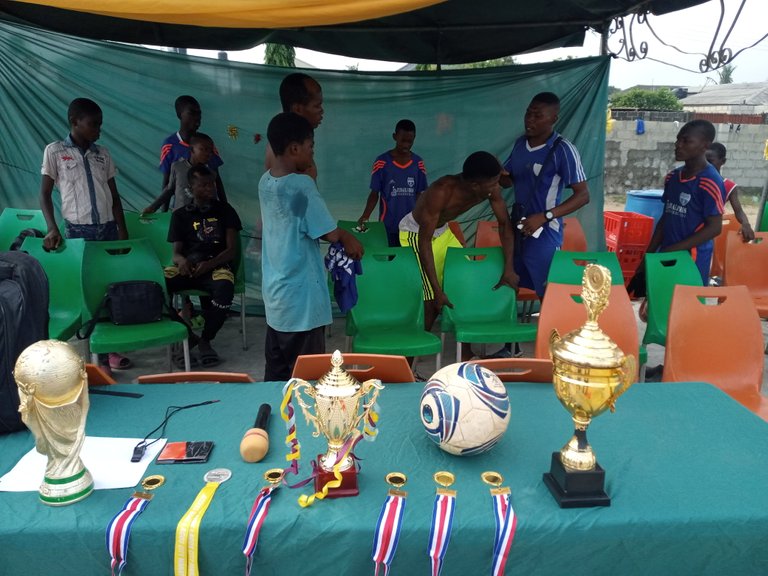 We are sorry for not informing you about the outing we had on the 19th of December, it was due to a busy schedule. In this article, we are going to share the experiences we learned with some beautiful photos taken from the outing.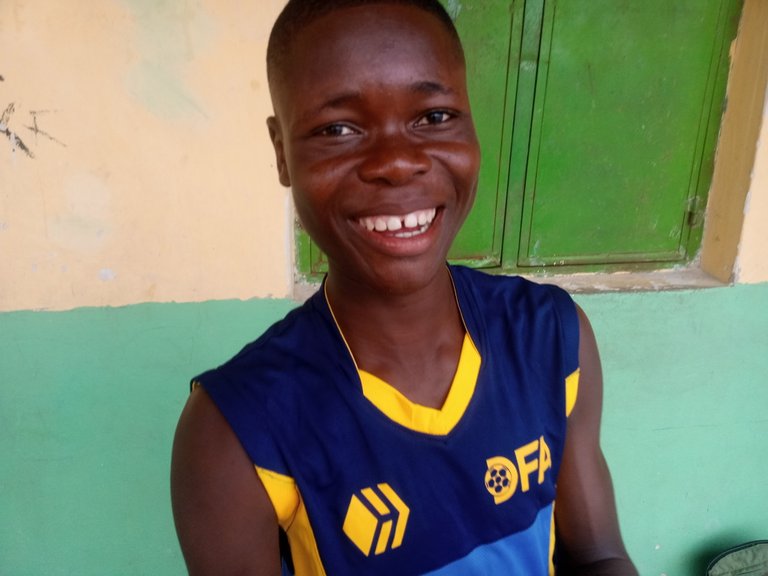 This day was full of positive vibes as you can see the boys smiling and grinding. We went very early around 8 am and got back lately at 8:30 pm, that's more than 12 hours.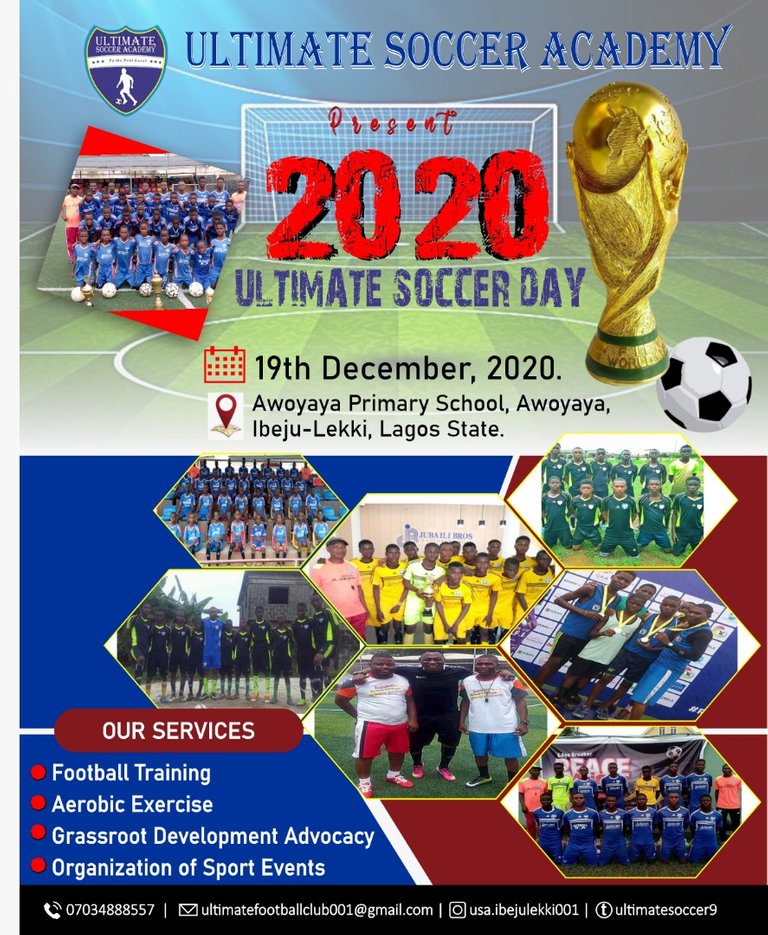 The Ultimate Soccer Academy is a soccer academy in our local government that has been existing for more than six years. Ultimate soccer academy has participated across the city and the state's football activities with a different team of different ages from u13 to u17.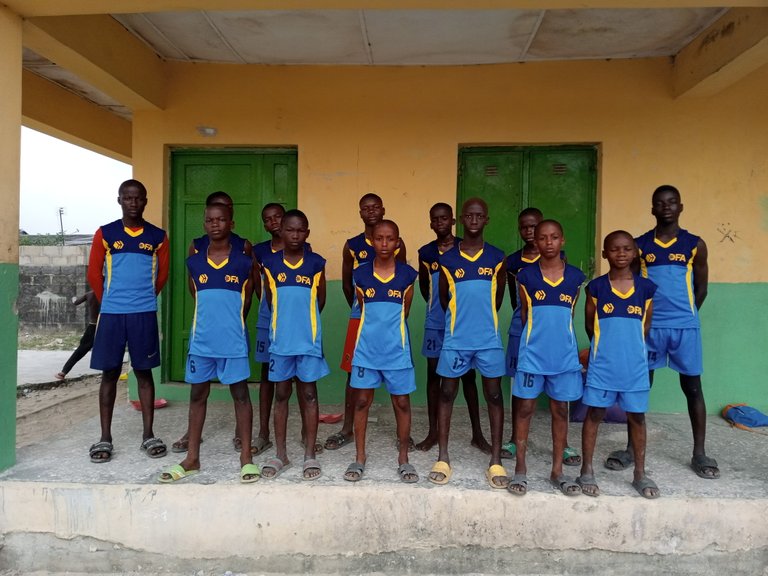 We were invited by their manager to the day competition which was full of experiences for the DFA team.
We went with our training jersey and changed over there to our away football jersey. Many people were fascinated by the team as we looked different from others, it's not pride but the simple truth. The team members and the manager received different accolades from different coaches and invitees.
---
📸 Team Changing Kits
---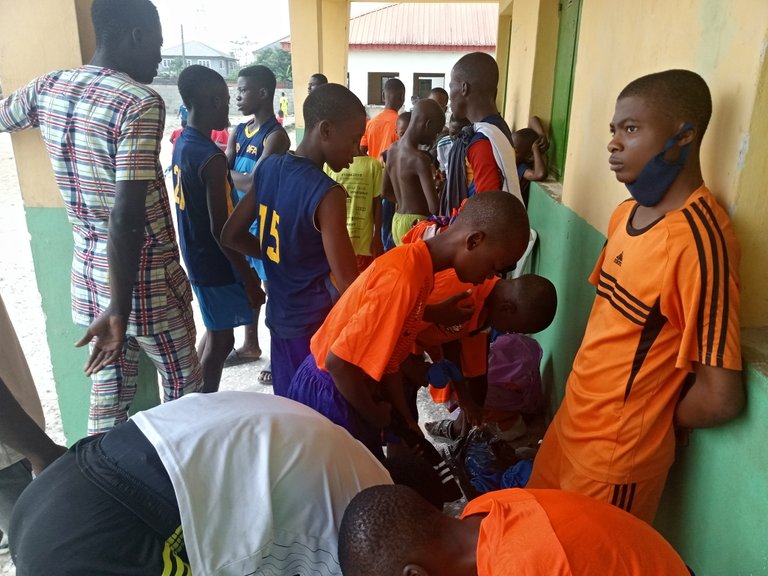 ---
📸
---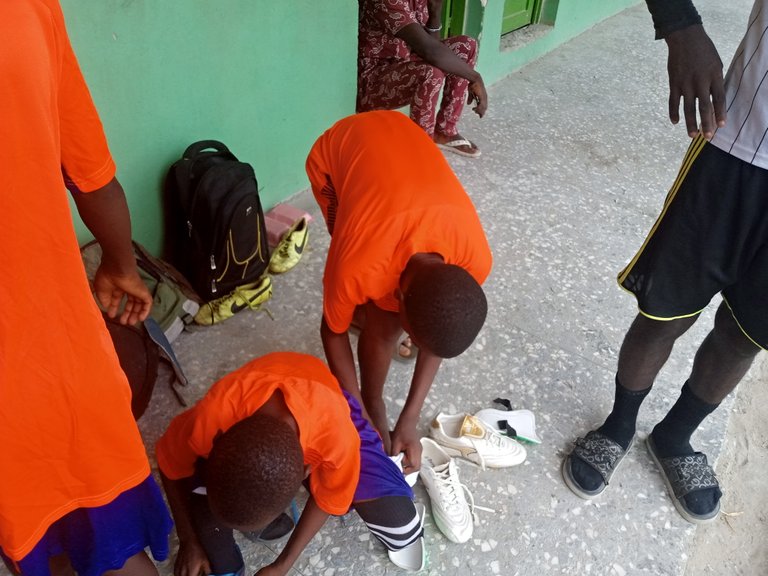 ---
📸
---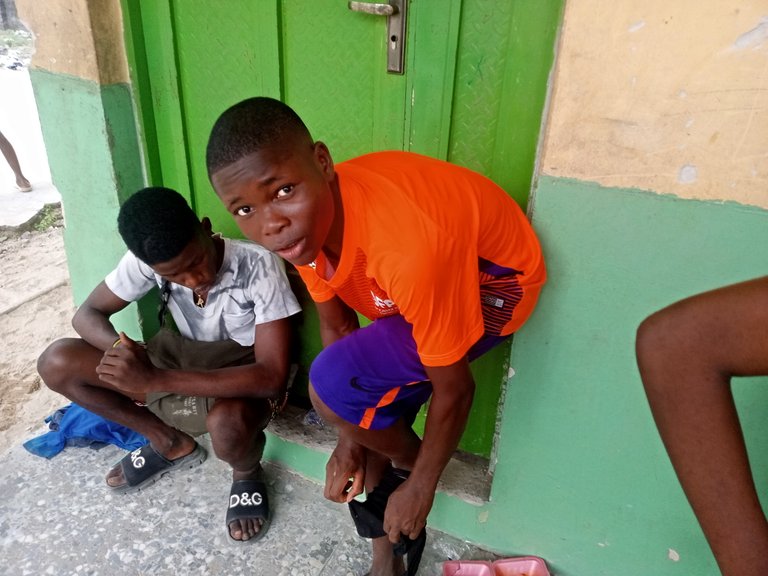 Furthermore, a well popular coach of Junior and Green-Spring soccer academy called our manager and asked for the name of the team, he was told it's Decentralized Football Academy, he repeated and emphasized the word Decentralized and guessed that it means something scattered, I smiled and I had to take some time to explain what it is and why the team was named DFA, the simplest answer for the readers here is that it's all due to blockchain.
---
📸 Goal Keeper
---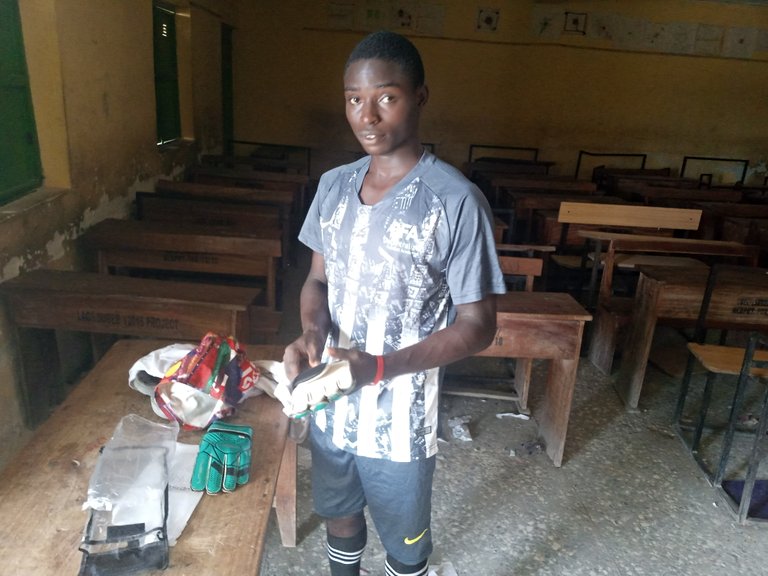 Before the competition started, a dancing competition was organized by the host and believe it, one of our team members named Qozim came first and was rewarded with a gift 🎁
---
📸 Dancing
---
The boys were able to meet different footballers from different areas and were able to watch many teams playing live. It was a great experience for them and that enhanced their football learning.
---
📸 Ikota Team
---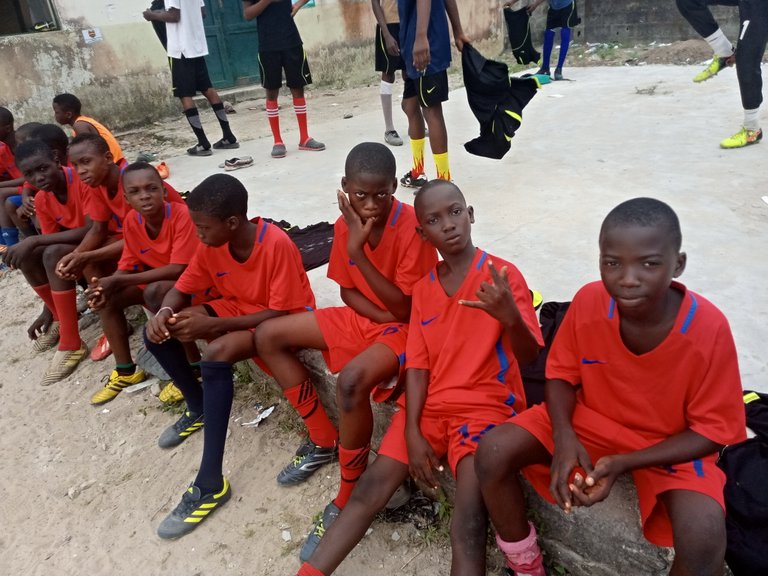 There was also a Ted Talks organized by the host which was led by Coach Jamiu, he explained to them what it takes to be a successful footballer, how to develop a good attitude, issues warning of sex…
We played with the host and the game ended in goal-less which led to penalty kicks but we lost in penalties. We accept the defeat and were able to learn from our mistakes, learned where to improve and where we lack in the game, it was full of fun and experience.
---
📸
---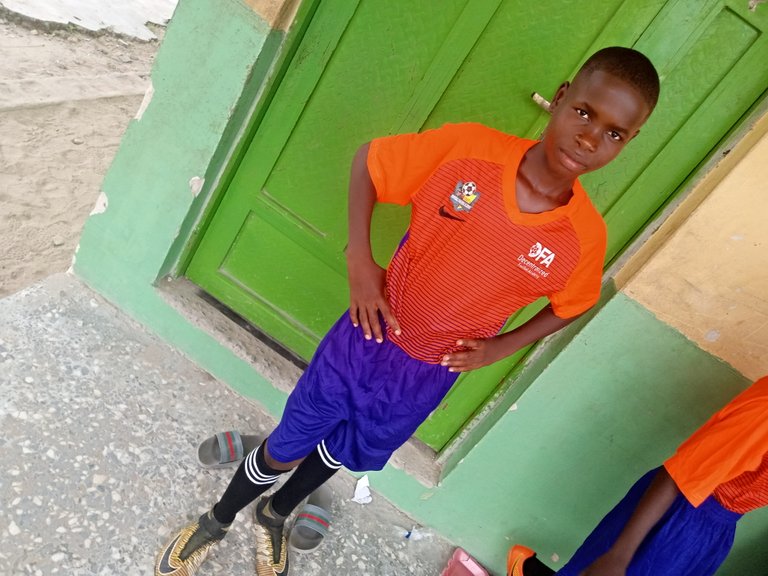 ---
📸
---
---
📸
---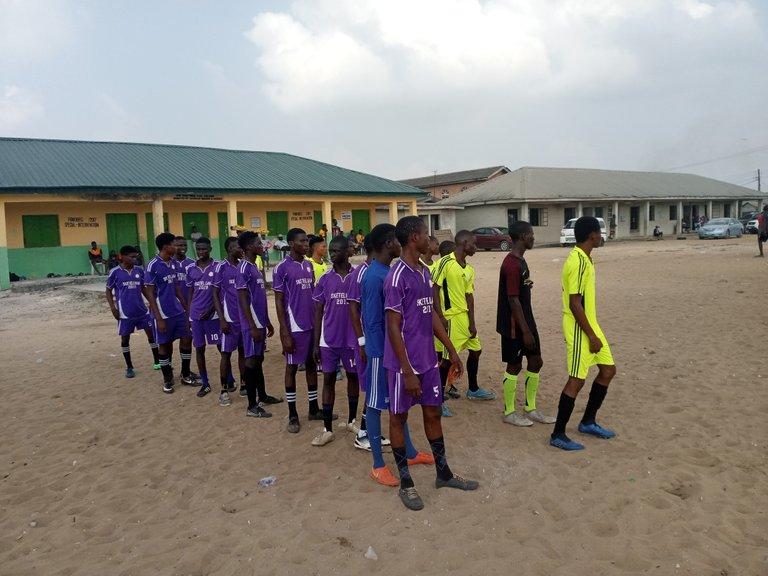 ---
📸
---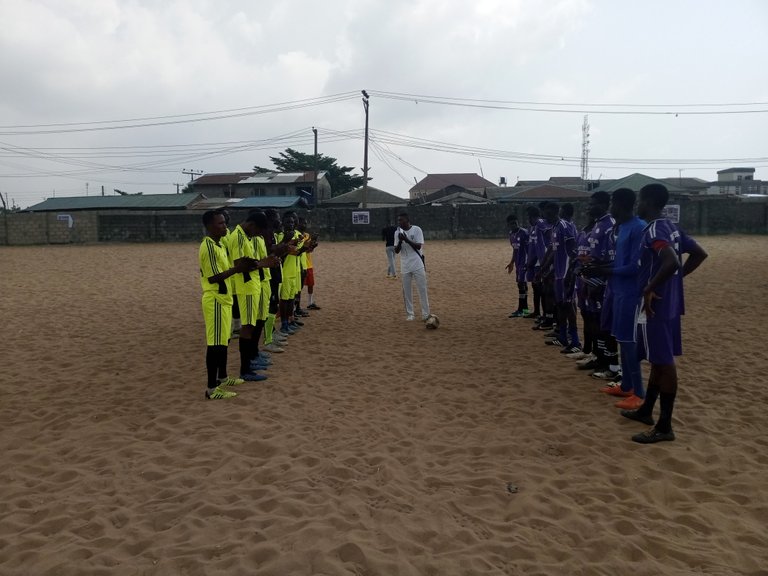 ---
📸
---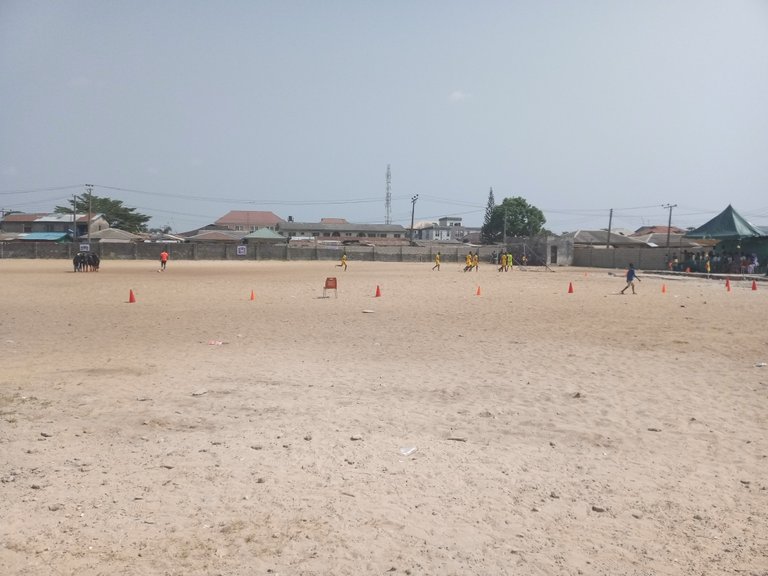 ---
📸 Going Home 🏠
---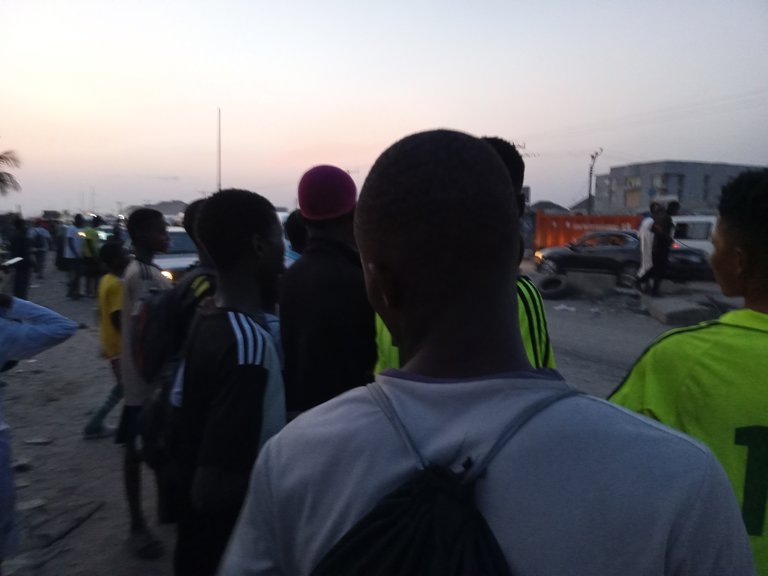 ---
📸
---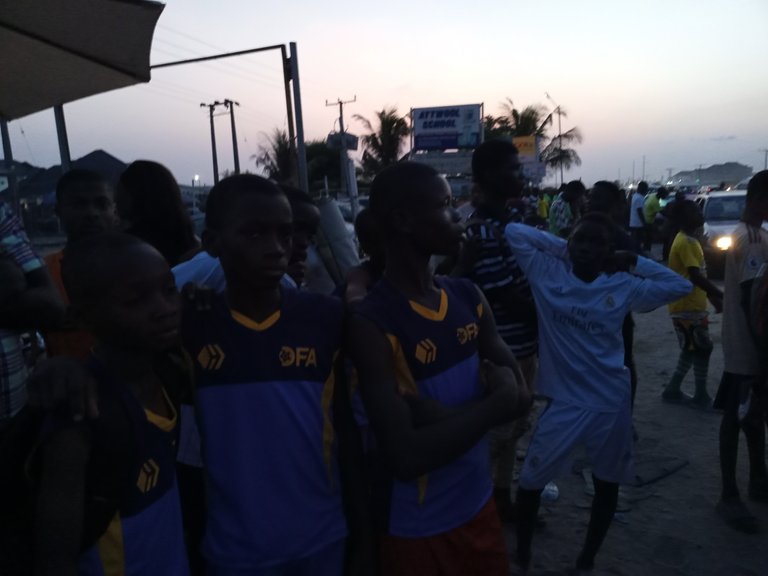 Going home was tough, as you can see in the photo above, we waited at the bus-top for than 1 hour and unfortunately we didn't get a ride to take us home due to heavy traffic. We decided to jog home from the competition covering 25.9 km, it was a lot of stressful night 😉

Thanks for reading!

About DFA
If you are stumbling upon DFA (Decentralized Football Academy) for the first time, please check out our Introduction article and this Medium article to see our achievements.
PS: The reward from this post will be used to provide the footballers with full kits, new gear, partake in competitions, visit sports events, excursions, food accommodations, camps, and management for the team.

A Great Thanks to All Our Supporters


Earn free $USD surfing the web with the new Ad-Free Brave browser for at least 30 days.

🙌 Follow Us 🤝