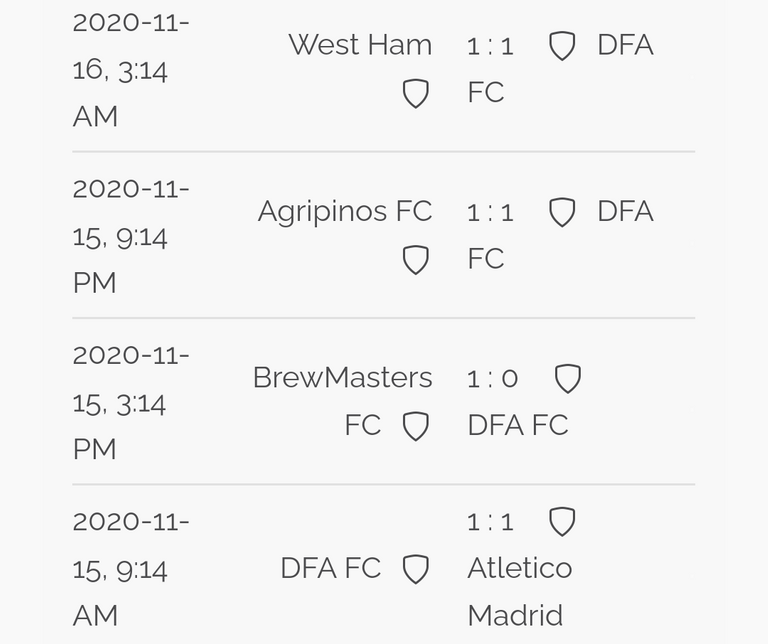 We've been unlucky this season despite signing two new players to the team with an amount closer to 800K RBN. Even the second attacker was banned for four matches. Out of 18 games we've played, we won 8, draw 8, and lost 2.
You can see we've had too much of draw games than any other team in the league table and to me draw is closer to a loss because you only go away with one point however it is far away better than losing.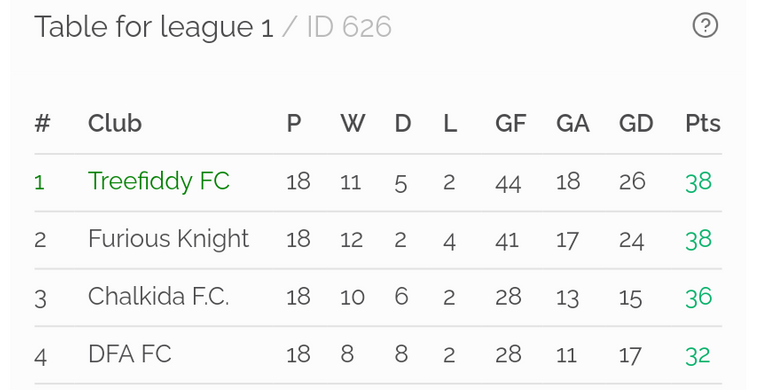 With the colossal number of draw games, we are now fourth on the league table with six points behind the first. We can not predict what will happen next in the league table but we will try our best.

About DFA
If you are stumbling upon DFA (Decentralized Football Academy) for the first time, please check out our Introduction article and this Medium article to see our achievements.
PS: The reward from this post will be used to provide the footballers with full kits, new gear, partake in competitions, visit sports events, excursion, food accommodations, camps, and management for the team.

A Great Thanks to All Our Supporters


Earn free $USD surfing the web with the new Ad-Free Brave browser for at least 30 days.

🙌 Follow Us 🤝