Yesterday, we saw how the match between the two manchester team with the various opponent ended and it is really a sign that this season, the two teams are the ones dominating the league table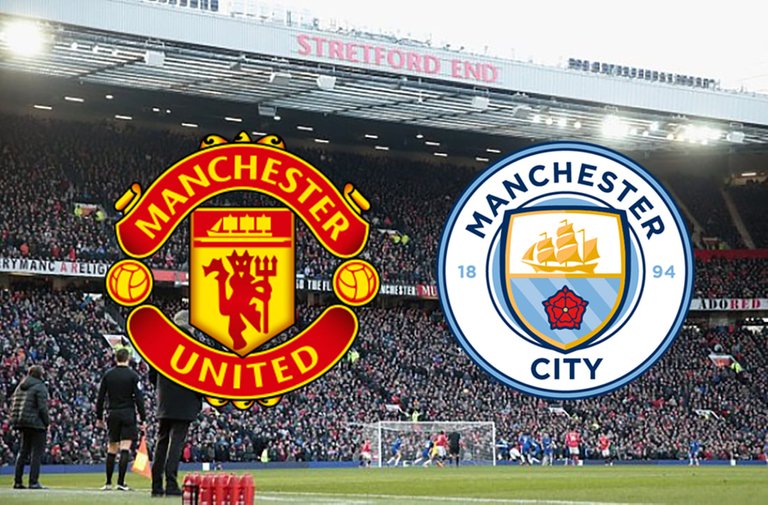 Image Source
The match between Manchester City and Arsenal yesterday at Emirates stadium ended successfully as we saw Manchester city left the stadium with the victory which was kicked in by Raheem Sterling and yeah, it was a tough one played.
While on the other hand, Manchester United played a match with Newcastle yesterday at the Old Trafford Stadium and they also walked out of the stadium with the victory and I would say yesterday's victory from Manchester united was indeed a huge one and an unexpected one for the fans because they never believed the united will end up going home with a 3 against 1.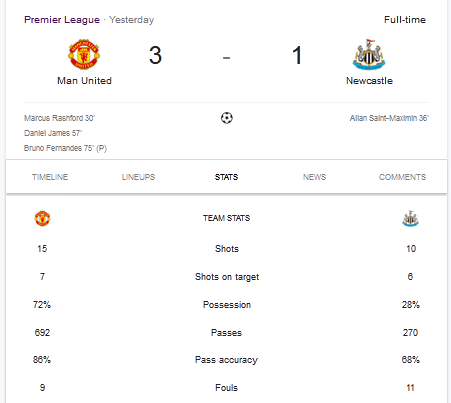 Image Source
I am sure from the beginning of the match, many thought the match was just going to be the normal match the United always played where they allowed their inconsistency to take a big toll on them.
Marcus Rashford, Daniel James, Bruno Fernandez did a great job on the field and they really were awesome.
Currently, Manchester City is in the top position and is 10 points higher than Manchester United who is in the second position and I think it would be a tough one for United to pursue and gain the take the top position back from them because of the big gap difference.

Image Source
I don't really think Manchester City would give Manchester United a chance to take back the first position from them or even allow themselves to fall from their top spot.
One familiar thing about this team is that, in the beginning, these two teams started the season badly and terribly that we thought they wouldn't make it but we were all surprised to see them rise in just a twinkle of an eye into the top position one after the other and now, they are both in the first and second position of the league table.
They are doing awesomely great in the field and refusing to give another team a chance to also occupy the first and second position in the premier league table. I think they've come to stay and they know this is their season to shine as much as they can, so they are making the utmost use of it.