[ESP-ENG]Mis inicios de estudios y practicas técnicas, recuerdos hace 8 años//My beginnings of studies and technical practices, memories 8 years ago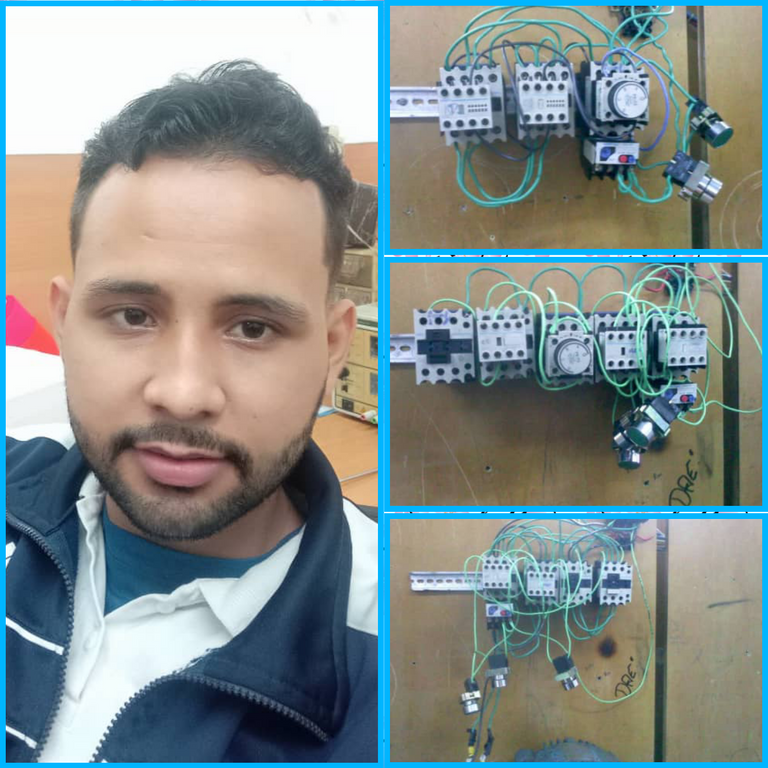 Spanish
Bienvenidos a una nueva Publicación
Hola amigos de Hive espero que se encuentren muy bien, en la tarde de hoy quería compartir con todos ustedes una publicación que realmente no tenía en mente, fue gracias a facebook y una publicación que yo compartí en dicha red social hace 8 años, el día de hoy llego a mí este hermoso recuerdo en los días de mis inicios en mi carrera profesional como estudiante universitario en formación para electricista realizando las primeras practicas, les contare un poco de todo esto en mi tiempo de estudiante, espero les sea de todo su agrado.
English
Welcome to a new publication
Hello friends of Hive I hope you are very well, this afternoon I wanted to share with you all a publication that really did not have in mind, it was thanks to facebook and a publication that I shared in that social network 8 years ago, today I came to me this beautiful memory in the days of my beginnings in my professional career as a university student in training for electrician performing the first practices, I will tell you a little of all this in my time as a student, I hope you like it.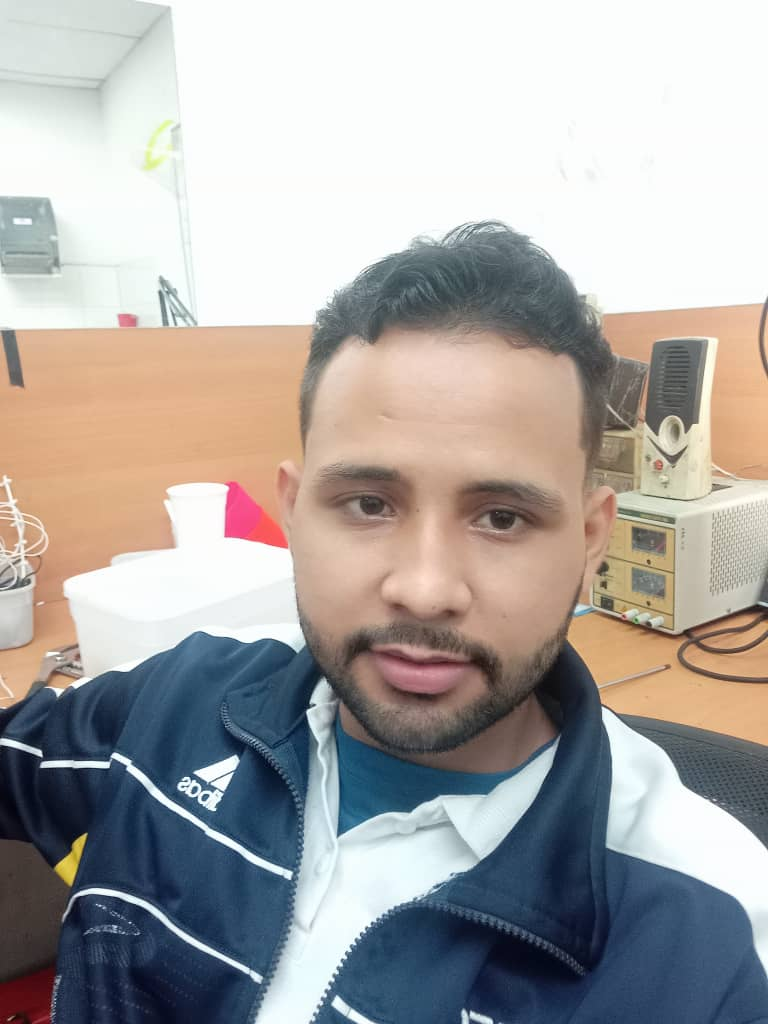 Spanish

En el año 2013 me encontraba realizando estudios de la carrera de comunicación y electrónica para obtener un título de Técnico Superior Universitario esto lo realizaba en horario de 5:00 pm hasta las 10:00 pm y a las par en horas diurnas de 1:00 pm hasta las 5:00 pm justamente estudiaba en un Inces para la formación de electricista de mantenimiento y justo aquí fue donde realice dichas pruebas, hoy en día las observo y me encuentro muy orgulloso de mi perseverancia y ganas de seguir adelante luchando por mis sueños.

English

In the year 2013 I was doing studies of the career of communication and electronics to obtain a degree of Higher Technical University this was done in schedule from 5:00 pm until 10:00 pm and at par in daytime hours from 1:00 pm until 5:00 pm just studied in an Inces for the formation of maintenance electrician and right here was where I made these tests, today I observe them and I am very proud of my perseverance and desire to move forward fighting for my dreams.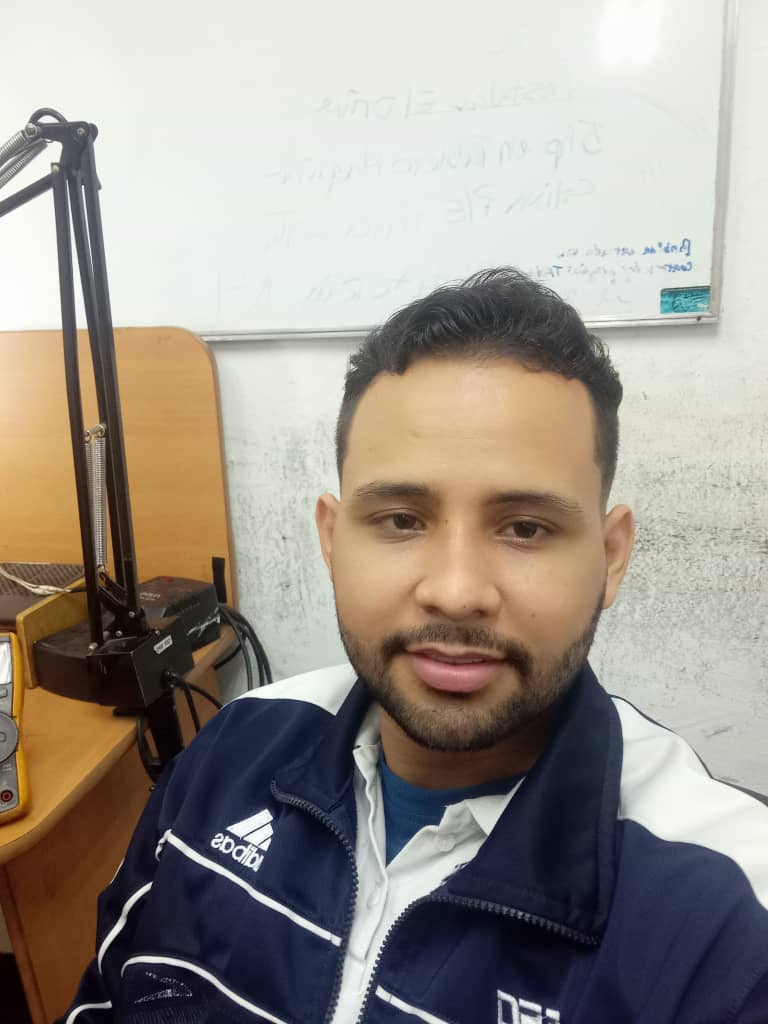 Spanish

Estas prácticas aquí mostradas son fueron un punto en la historia de quien ahora soy como persona y como profesional, estoy sumamente agradecido por todo aquellos profesores especializados en sus carreras y con gran vocación por crear personas éticas y muy profesionales, al recordar todo esto me da una nostalgia y a la vez ganas de continuar y seguir perseverando por seguir siendo ese profesional que desde un principio estuve dispuesto a ser y mas obtimista que nunca gracias a la fuerza de ánimos y ayudas que me dan una familia totalmente amorosa de la cual les doy todo mi ser y esfuerzo.

English

These practices shown here were a point in the history of who I am now as a person and as a professional, I am extremely grateful for all those teachers specialized in their careers and with great vocation to create ethical and very professional people, remembering all this gives me a nostalgia and at the same time desire to continue and continue persevering to continue being that professional that from the beginning I was willing to be and more optimistic than ever thanks to the strength of encouragement and help that give me a totally loving family of which I give them all my being and effort.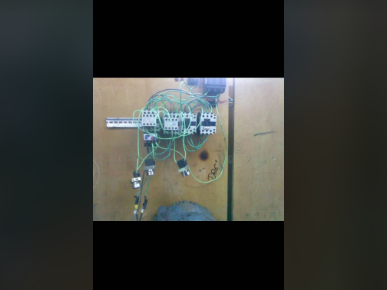 Spanish
Estas prácticas son:
1.-Arranque por inversor de giro: El inversor de giro se utiliza para arrancar un motor trifásico para ambos lados según sea su exigencia.
English
These practices are:
1.- Starting by inverter of rotation: The inverter of rotation is used to start a three-phase motor for both sides according to its exigency.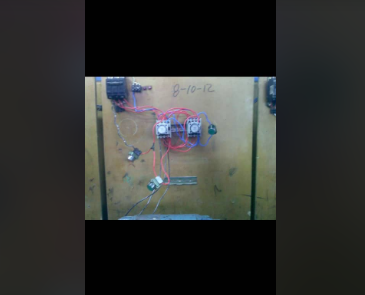 Spanish
2.- Arranque en estrella triangulo: El arranque en estrella triangulo, se utiliza para arranque en los motores mayores a 5 HP de potencia según norma europea para garantizar un arranque suave con mayor torque y de bajo costo para las empresas debido al factor de potencia elevado.
English
2.- Star triangle starting: The star triangle starting is used to start motors over 5 HP of power according to European standard to ensure a smooth start with higher torque and low cost for companies due to the high power factor.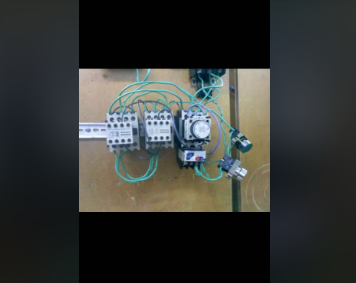 Spanish
3.- Arranque en estrella triangulo con inversor de giro: En este tipo de arranques combinamos las dos teorías antes vistas, para un arranque suave a mayor torque y de bajo costos, con un añadido del inversor de giro para garantizar el giro en ambos lados si así se requiere.
English
3.- Star triangle starter with inverter: In this type of starter we combine the two theories seen before, for a soft start with higher torque and low cost, with the addition of the inverter to ensure the rotation on both sides if required.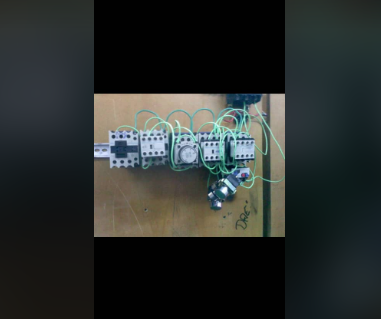 Spanish
Mis amigos de Hive espero que les haya gustado mucho este tiempo que pasaron aquí junto a mi recordando y conociendo un poco de este tipo de temas muy básicos para los técnicos en este tipo de carreras industriales, me despido de todos ustedes agradeciéndoles por haber tenido la amabilidad de pasar por mi blog, Hasta la próxima publicación amigos.
English
My friends of Hive I hope you liked very much this time spent here with me remembering and knowing a little of this type of very basic topics for technicians in this type of industrial careers, I say goodbye to all of you thanking you for having been kind enough to go through my blog, Until the next publication friends.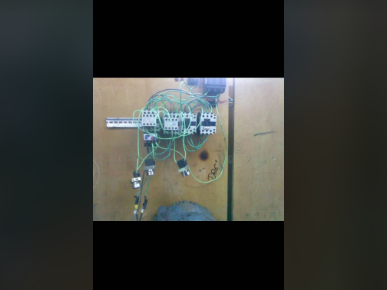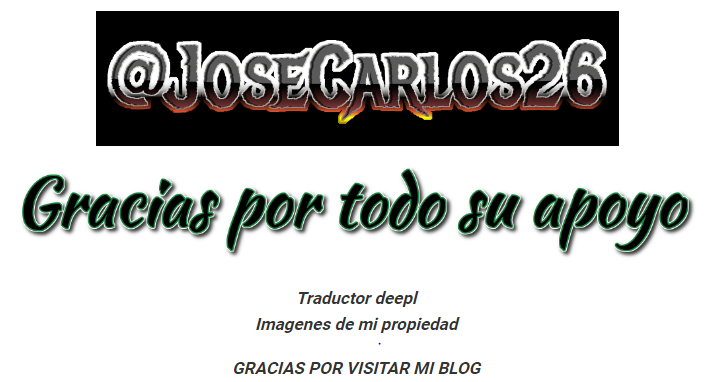 ---
---