🍉 [MELN] Weekly EXODE Wrap-Up #40
Hello, Pilots!
🍉 [MELN] officially has a new member, @sckoarn! If you've been active in the community you've likely seen/met him before, and we are very excited to be working together.
Due to the fact that he enjoys engaging with these posts, there is a a rule change to our giveaways. 🍉 [MELN] members are now able to participate.
June Giveaways STARTING NEXT WEEK:
I am going on vacation from June 12 - June 28, which means that 🍉 [MELN] Head Scientist @proto26 will write the June 13 (Post #41), June 20 (Post #42), and June 27 (Post #43) 🍉 [MELN] Weekly EXODE Wrap-Ups. You will be able to find them on his profile and in the 1up community page.
📰News:
Not much released this week as @elindos was traveling on a train. More updates coming this Thursday.
Bugfixes
Elite Generator TR-100 information not showing in the deck expert has been fixed.
Issues with the API and Hive Keychain relating to the Starbase Market were also fixed.
🎁Giveaway:
This week, 3 different people have a chance of winning:
1x N-Prime
This card grants you a bunch of points in the Speed, Cover, Shooting, and Violence skills, which could be invaluable in a fight for your life. I can already see how this would be super useful. It also Triggers Narcophile at the end, so hopefully the fight is over before that happens.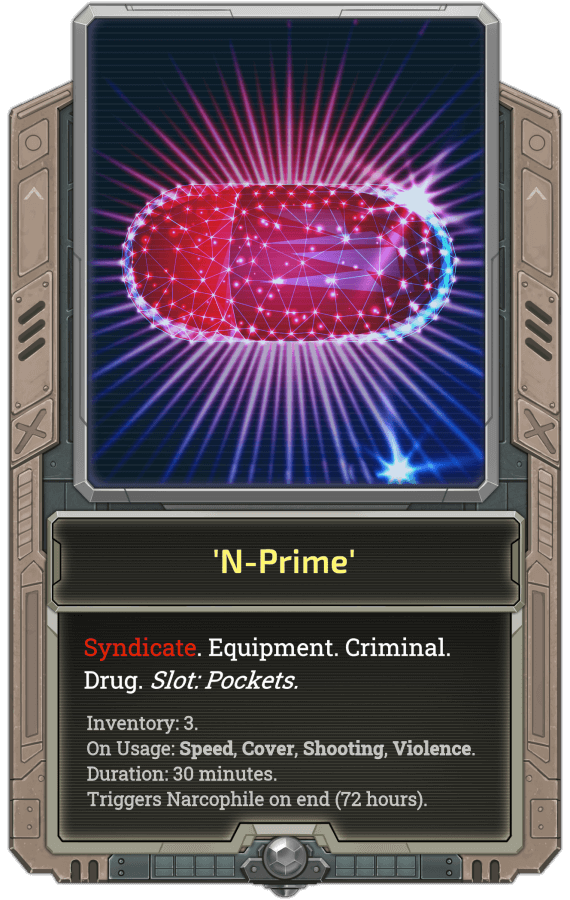 🎉Previous Winners: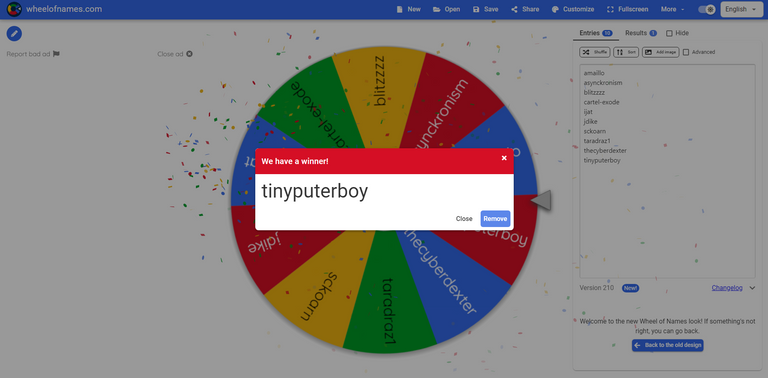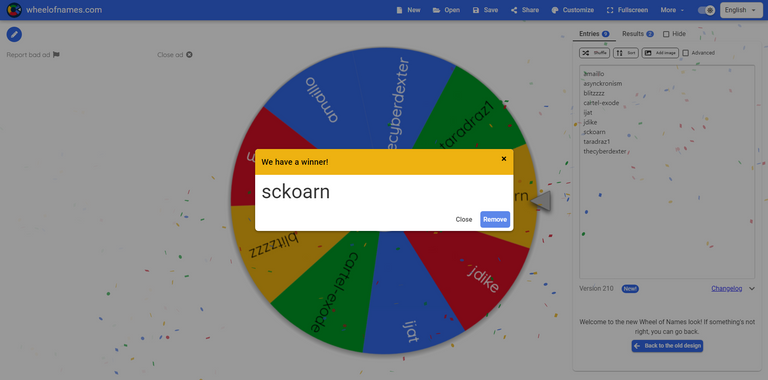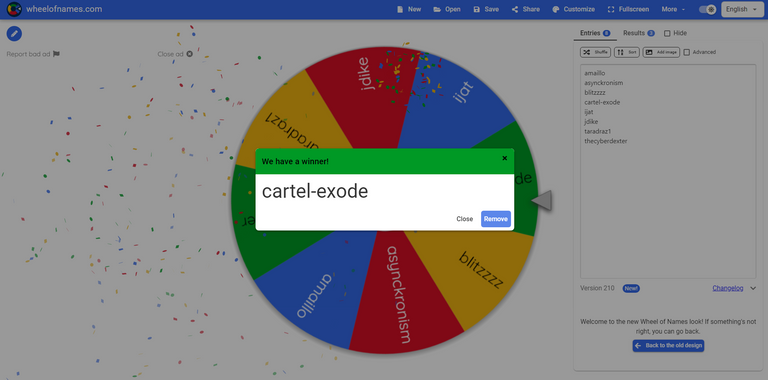 Congratulations @tinyputerboy, @sckoarn, and @cartel-exode. You have been sent Defensive Ammo # 016ba83bb98355ab2cfdf05b279f6cdf, # 9f2b7f1cb379b1af3bedadd9a6b977b3, and # 9c15ce0a4798d988a58f12cc77270fcd respectively.
My favorite comment from last week came from @jdike:
"Won again, thank you! Hope still have a !PIZZA to share!
Although playing Exode is highly individual, depending on A LOT of options, I would love to see a contest "for best deck for evacuation(/away teams) using cheap cards only". It might give people some encouragement to add more and specific cards to their collection"
You have been sent Camouflaged Sniper # ffee41dec4db214d907266ced54d55e4 for your suggestion.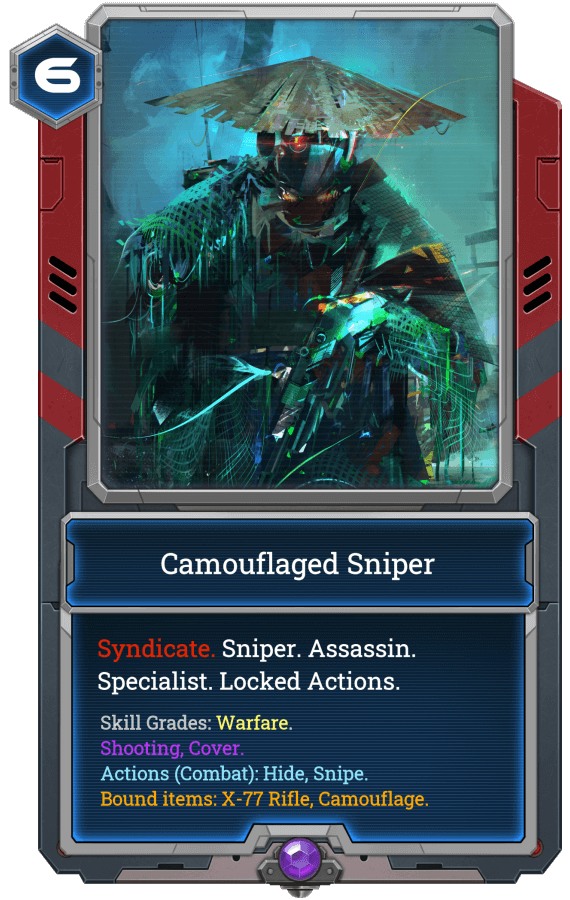 ➡️How To Enter:
Upvote this post
Reblog this post
Comment what you'd like to see out of @proto26's guest writing on the next 3 Weekly Wrap-Ups.
The winner will be chosen by random on Monday, June 13 and the results posted on @proto26's page.
EXODE is a real-time strategy space colonization game here on the Hive Blockchain. If you still have not bought your starter pack and signed up, use this Referral Code(c956af8) and you'll also receive 2 free Alpha Booster Packs with 5 NFT cards each and a free Epic Alpha Character. For more information and links, check out the developer's page, @elindos and this post by 🍉 [MELN] Head Scientist @proto26.
---
---