Waste Segregation
Biodegradables vs Non-Biodegradables. We do waste segregation at home, and put our vegetable and fruit peels in a separate bin. Living in a desert country, it's hard to find rich, fertile soil for gardening. Unless of course, if you will buy potting soil.
This is where we compost our wastes to get more fertile soil for next season.
Likewise let this also be my entry to Qurator's Photo Quest: Trash Bins. Interesting subject, eh?!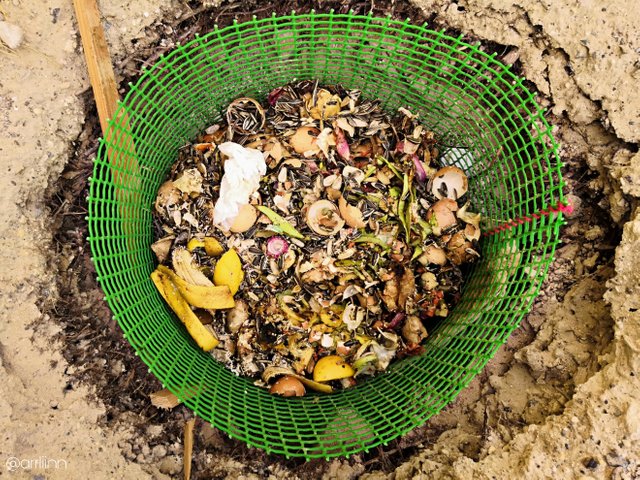 You might have also seen how we have grown our mini garden from the spouts that came from the seeds that we just throw in the pits and beds that @kennyroy made.
The long and tricky road
Oh well, our neighborhood waste bin is not too far from the house. It is literally just in front of our villa, but we have to go through this long walk. Long, because it is now the path I do not want to take (as much as possible).
Since the coronavirus pandemic, we limit our movements even to just here at the villa walls. This wall is where the people waiting to be tested at the Healthcare Centre nearby, cover from the heat of the sun.
Call me paranoid, but I don't know what "lingers" there.
| Full Bin | The Scary Path |
| --- | --- |
Two pits!
@kennyroy dug these two pits several months ago. He put a mesh so that the compost will not spread out.
I really have to give it to him. I love what he does, but I won't be caught doing it. At least not the digging! haha
Of course, I take part in the watering and in segregating wastes. I can do that.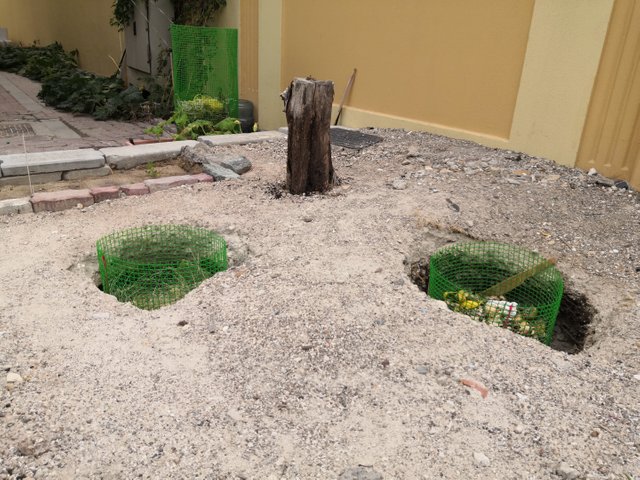 The pits are around half meter deep.
That's all for today.
Check out @qurator's contest and share your own photo quest to the trash bin!
Cheers,
Arlyn