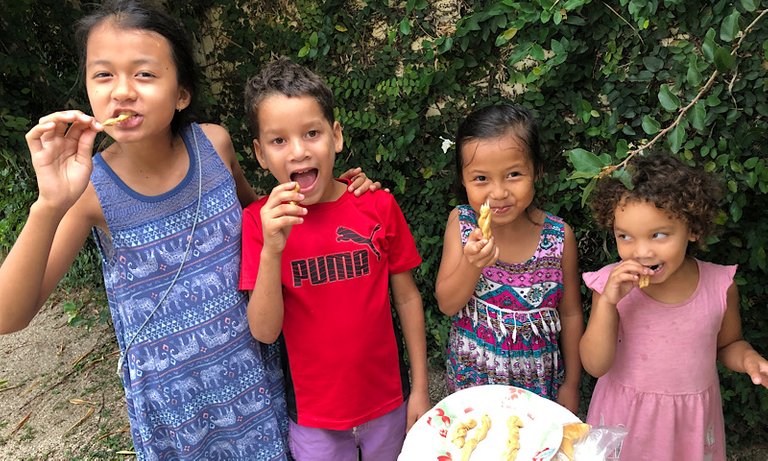 This is my entry for Hive Top Chef | Home-Made Halloween Candies. This is a good memory when I was a child, I eat many times in my school.
It is almost Halloween, Suriname people like it, so I make candy from my country Cambodia for to give my daughters' friends and they say is very special to have in Suriname.
This is pulled peanut candy that people in my country Cambodia like to make and sell in the school. Now do not have people make it sell like before.
I not see people sell it ten years already because now have so many different candy from outside the country that people like.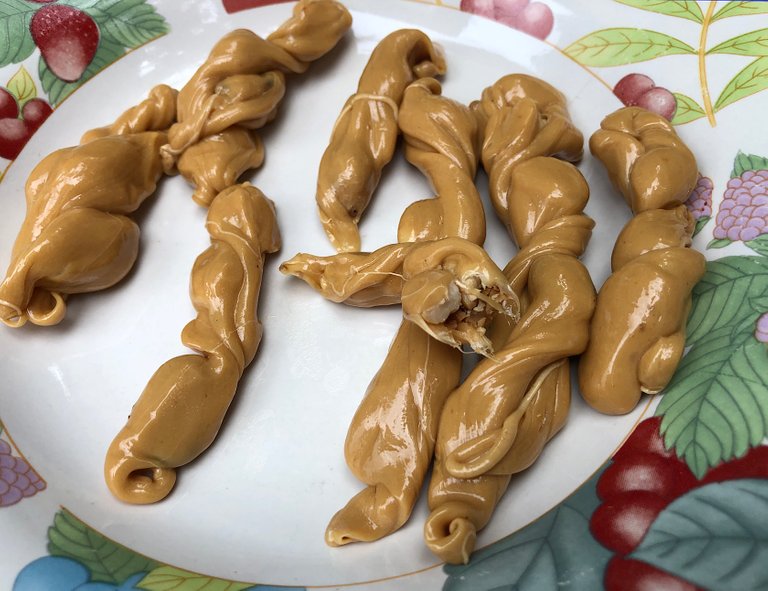 👩‍🍳 Pulled-Peanut Candy (Ital) Recipe 🔪
វិធីធ្វើស្ករទាញ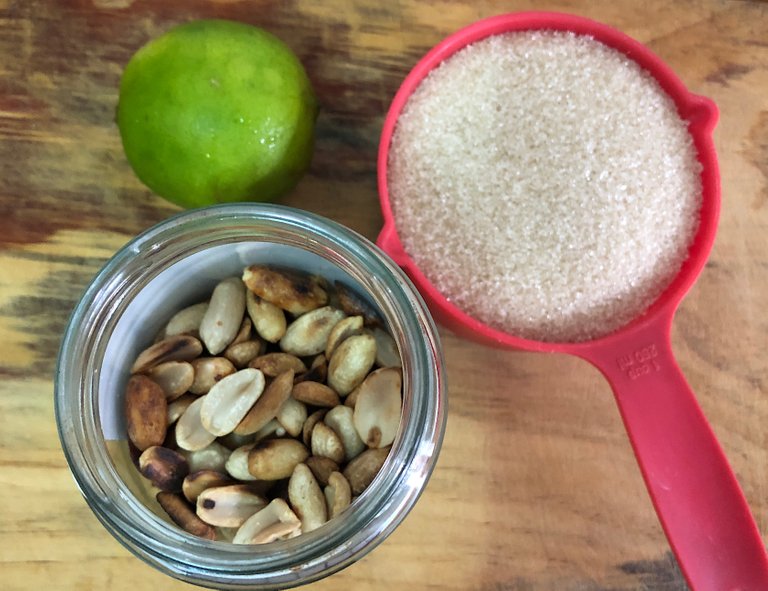 Ingredients
1 cup brown sugar
1/2 lime's juice
1/3 cup roasted peanuts
3 tbsp water
a little bit sea salt
Normally they are make this with white sugar but our family used palm sugar or brown sugar a lot. When we made it with white sugar its candy is white color.
Step 1

Heat pan put water and sugar stir it slowly with small fire.

Stir it 5 minutes put lime juice.

Step 2

Stir it 10 minutes and take a little bit to put in the cool water, if it's hard it's ready.

Step 3

Then put it in the plate, but paint oil a little on the plate first.

Let it cool down a little bit so we can touch it.

Step 4

After a little cool take it outside do like this.

Step 5

Then pulling it very fast maybe 4-5 minutes.

My husband say pull same like make taffy in the USA, but I don't know if same.

Step 6

Then do it like that and put peanuts.

Step 7

Close it.

Step 8

Roll it like this.

Step 9

Put it in the plastic bag and pulling it, do like this, it's easy.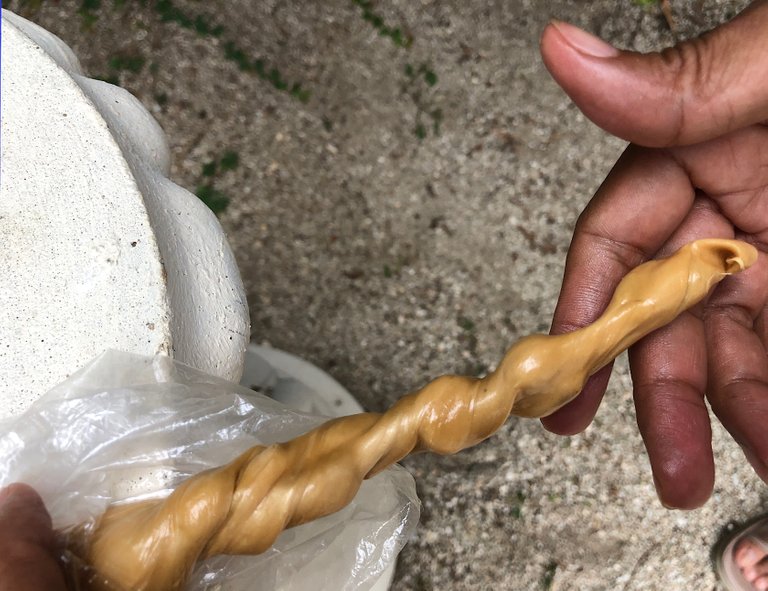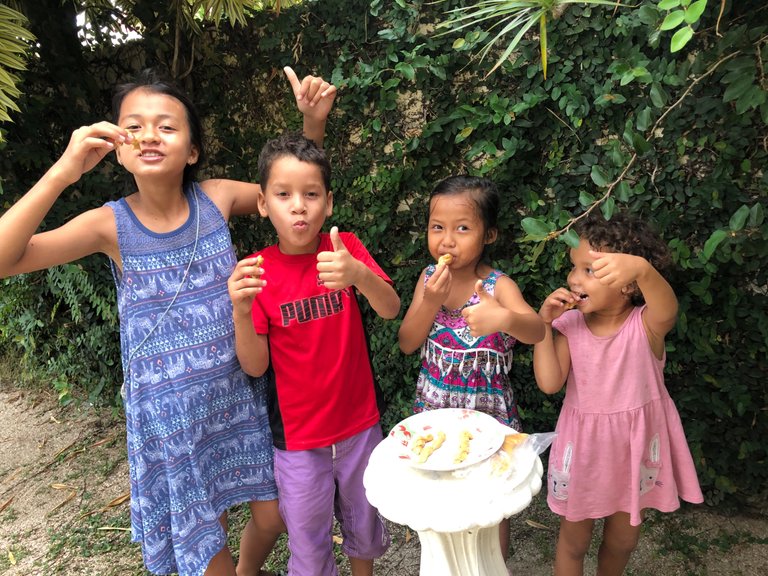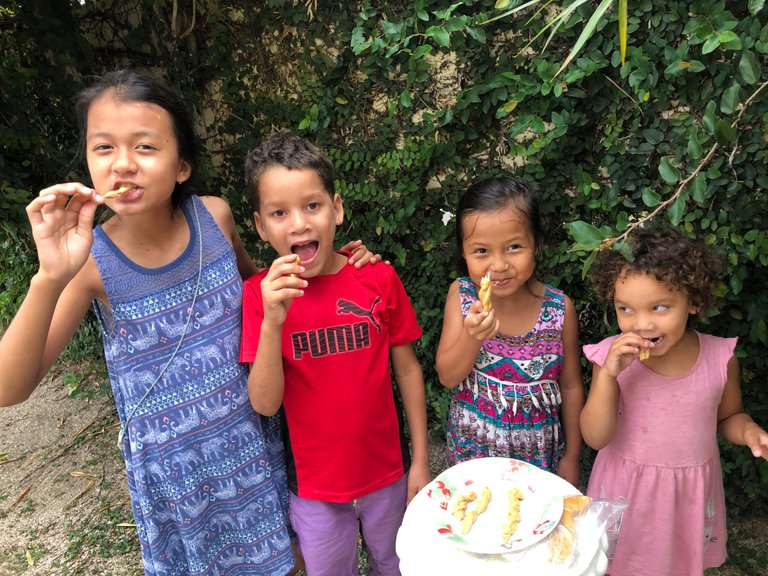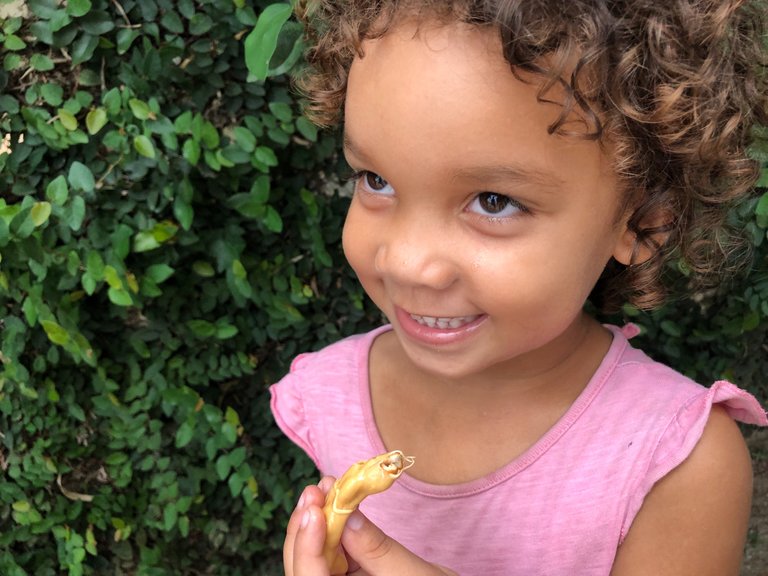 They are so happy to eat and the Suriname boy said, I like it more than chocolate now, but he never eat it before. Have a nice day everyone.

🙏 THANKS FOR READING 🙏
If you enjoyed this post, please upvote and reblog.