Hola Familia de Hive, como nueva integrante de esta Comunidad, quiero compartir con todos ustedes un Increíble Maquillaje Social Glam un maquillaje para disfrutar una salida con amigos, familia, tu mirada transmitirá dulzura, ternura, la verdad llamó mucha mi atención, y dije: Tengo que Hacerlo.
Hello Hive Family, as a new member of this Community, I want to share with all of you an incredible Makeup Social Glam a makeup to enjoy an outing with friends, family, your look will transmit sweetness, tenderness, the truth caught my attention, and I said: I have to do it.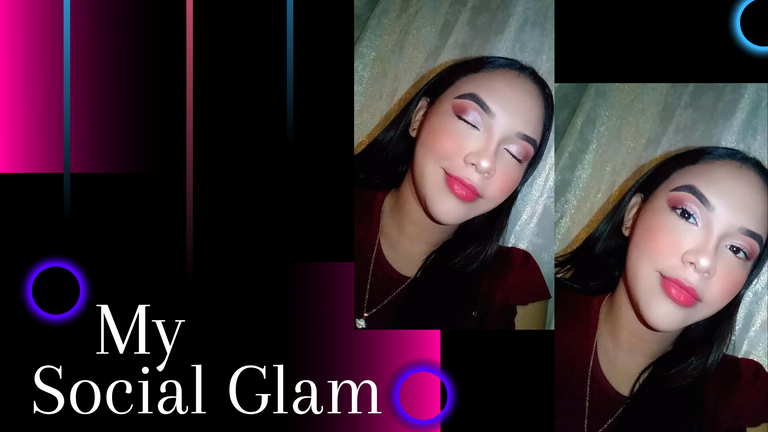 Foto tomada con mi teléfono inteligente y edición desde Canva.

---
A Continuación les dejaré el paso a paso de esta Grandioso Social Glam.
↓
Here is the step by step of this great Social Glam.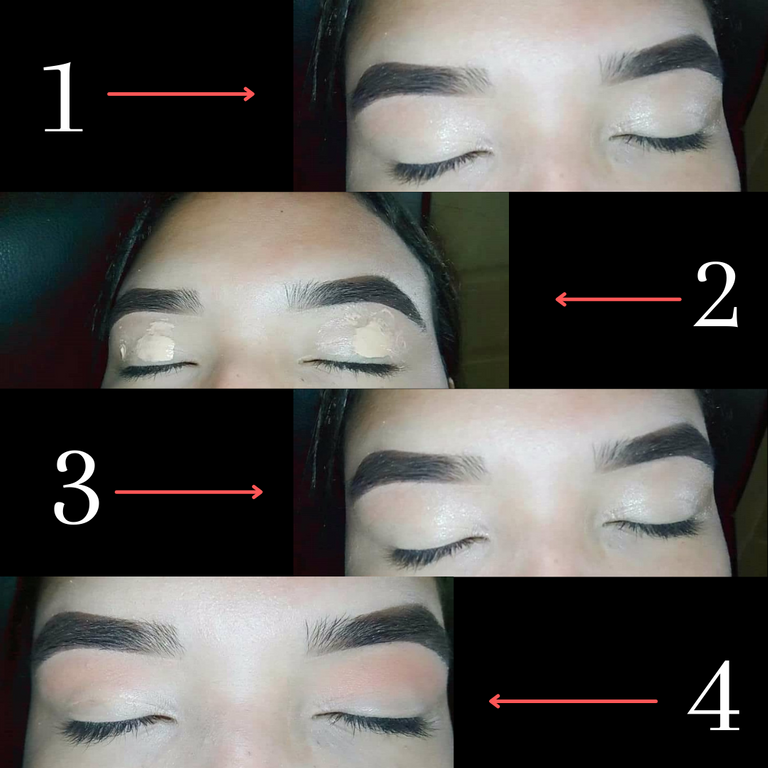 1- Realizarse las cejas a su gusto.
2- Aplicar Corrector o Base en el parpado.
3- Difuminar a toquesitos el corrector.
4- Aplicar la sombra del color deseado en forma circular o parabrisa.
1- Make eyebrows to your liking.
2- Apply concealer or foundation on the eyelid.
3- Diffuse the concealer in small touches.
4- Apply the shadow of the desired color in a circular or windshield shape.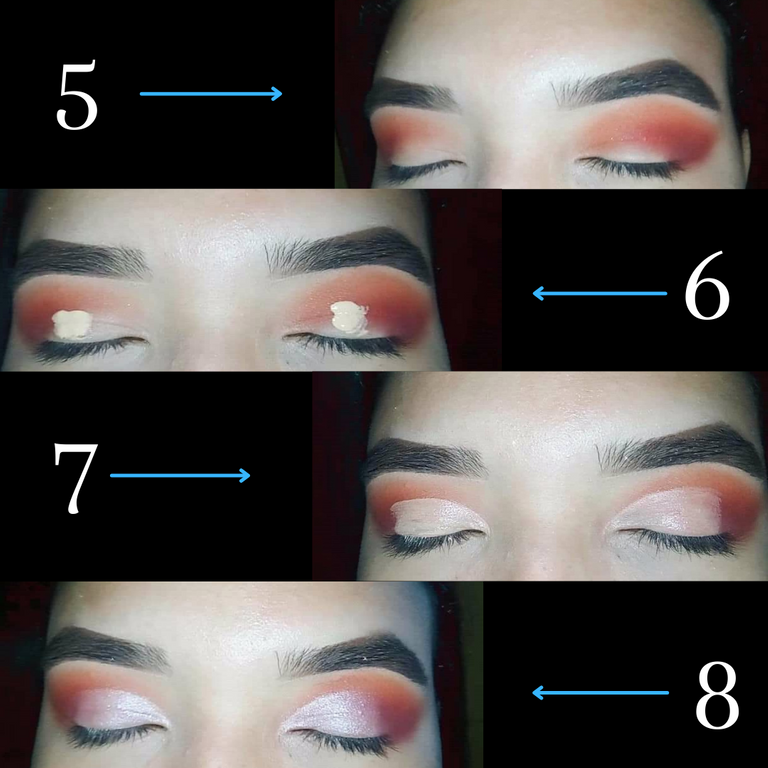 5- Ya Aplicada la sombra deseada, la difuminamos con un tono mas oscuro.
6- Aplicamos corrector o base a su gusto, para limpiar la zona del parpado y poder aplicar la sombra satinada.
7- Difuminamos el corrector o la base aplicada.
8- Sobre el corrector difuminado aplicamos la sombra satinada del color deseado.
5- Once the desired shade is applied, blend it with a darker shade.
6- Apply concealer or foundation as desired to clean the eyelid area and apply the satin shadow.
7- Blend the concealer or foundation applied.
8- Over the blended concealer apply the satin shadow of the desired color.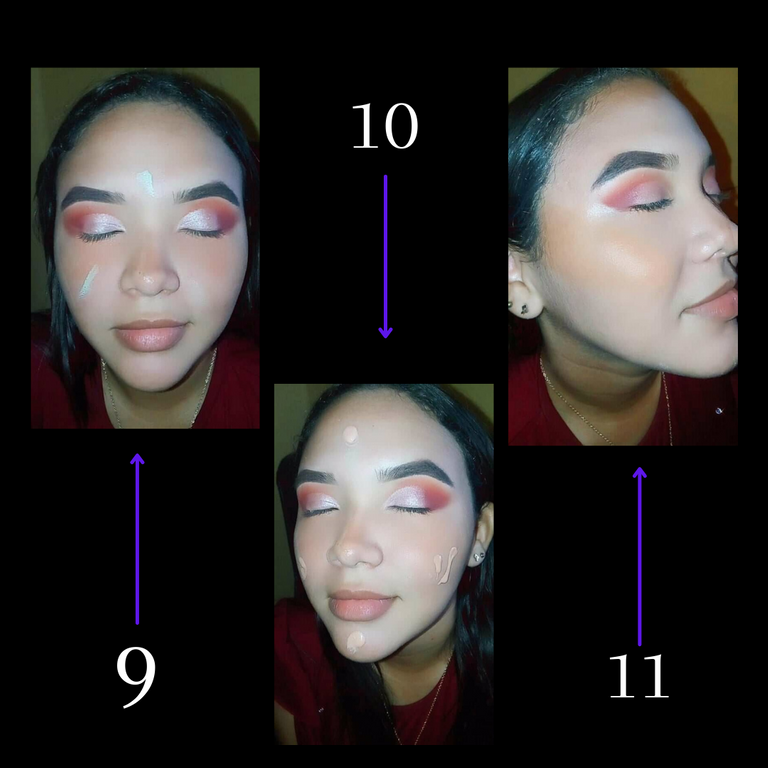 9- Aplicar los correctores de colores, el corrector naranja para las ojeras, y el corrector verde para las manchas, y difuminar.
10- Aplicar la base y el contorno y difuminar.
11- Luego de difuminar todo, aplicamos el polvo del tono de nuestro rostro y, aplicar un labial suave, que contraste con los tonos de su maquillaje, en este caso yo utilice un labial rosa.
9- Apply the color correctors, the orange concealer for dark circles and the green concealer for blemishes, and blend.
10- Apply foundation and contour and blend.
11- After blending everything, apply the powder of the tone of your face and apply a soft lipstick that contrasts with the tones of your makeup, in this case I used a pink lipstick.

Este es el Resultado Final, espero que les haya gustado mi primer Social Glam.
This is the Final Result, I hope you liked my first Social Glam.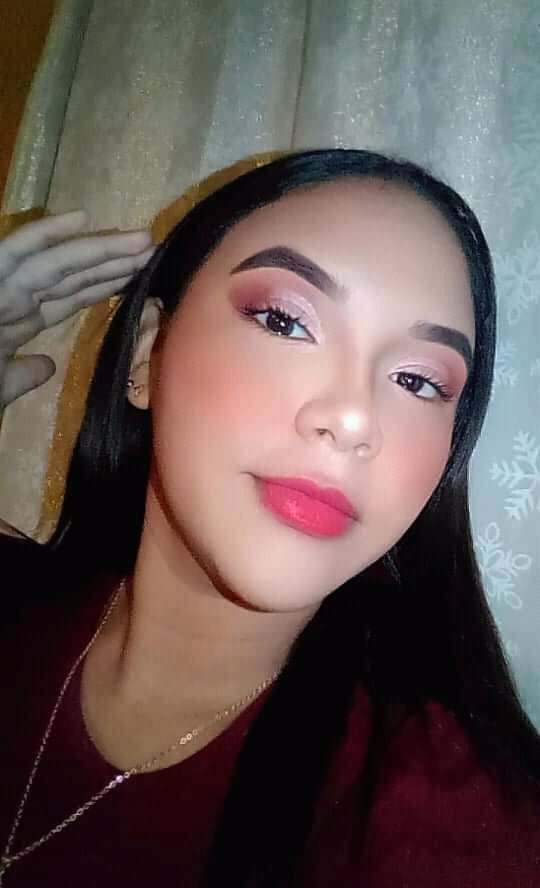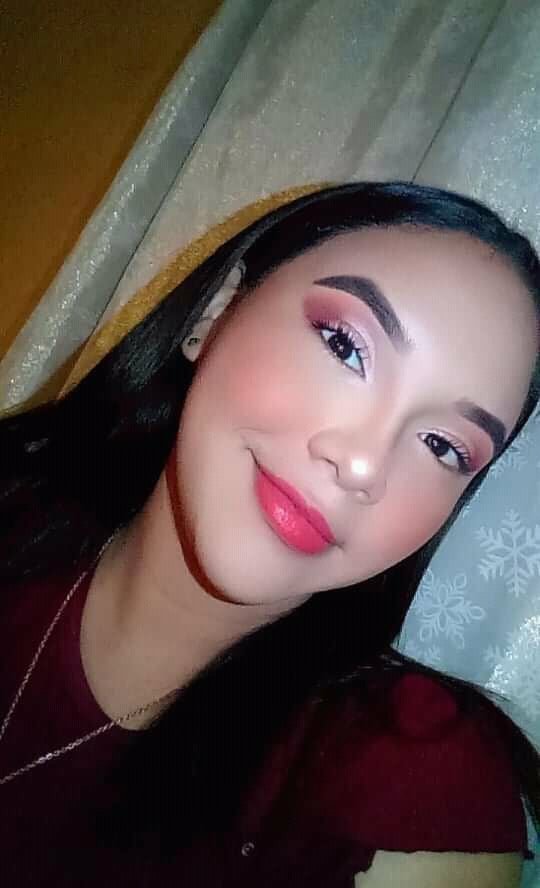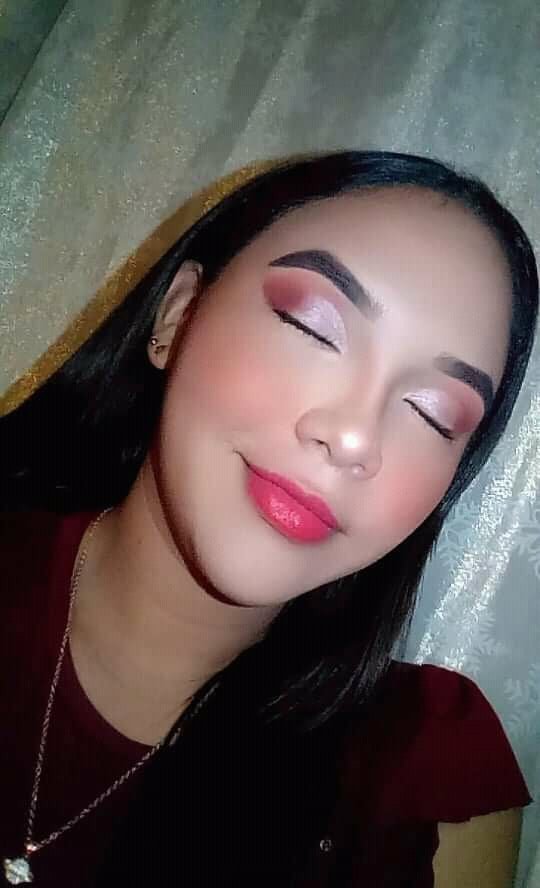 Todas las Fotos son de mi Autoría
All photos are my authorship.


---