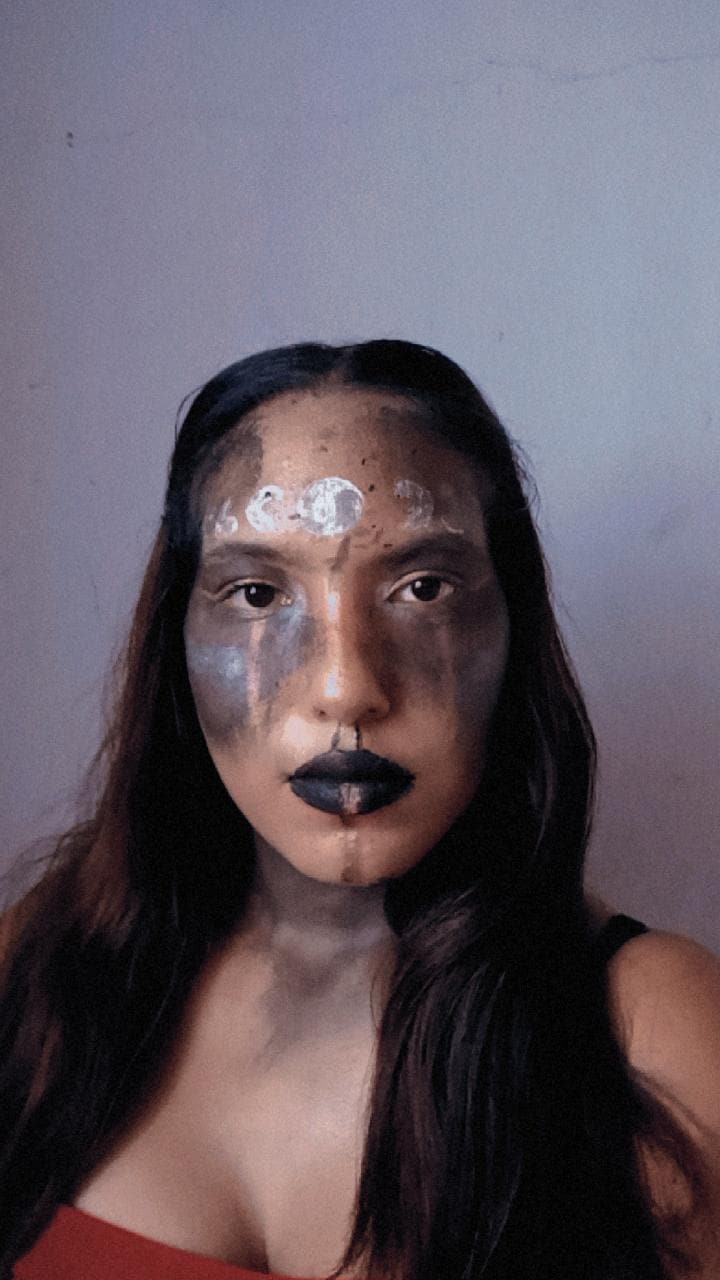 Hello friends of makeup power today I bring you a makeup inspired by the moon phases, one of the things I love the most about the solar system is the moon for its brightness and its different phases.
So I decided to do a make up about it.
Hola amigos de makeup power hoy les traigo un maquillaje inspirado en las fases lunares una de las cosa que mas me encanta del sistema solar es la luna por su brillo y sus diferentes fases.
Asi que decidi hacer un maquillaje referente a ella.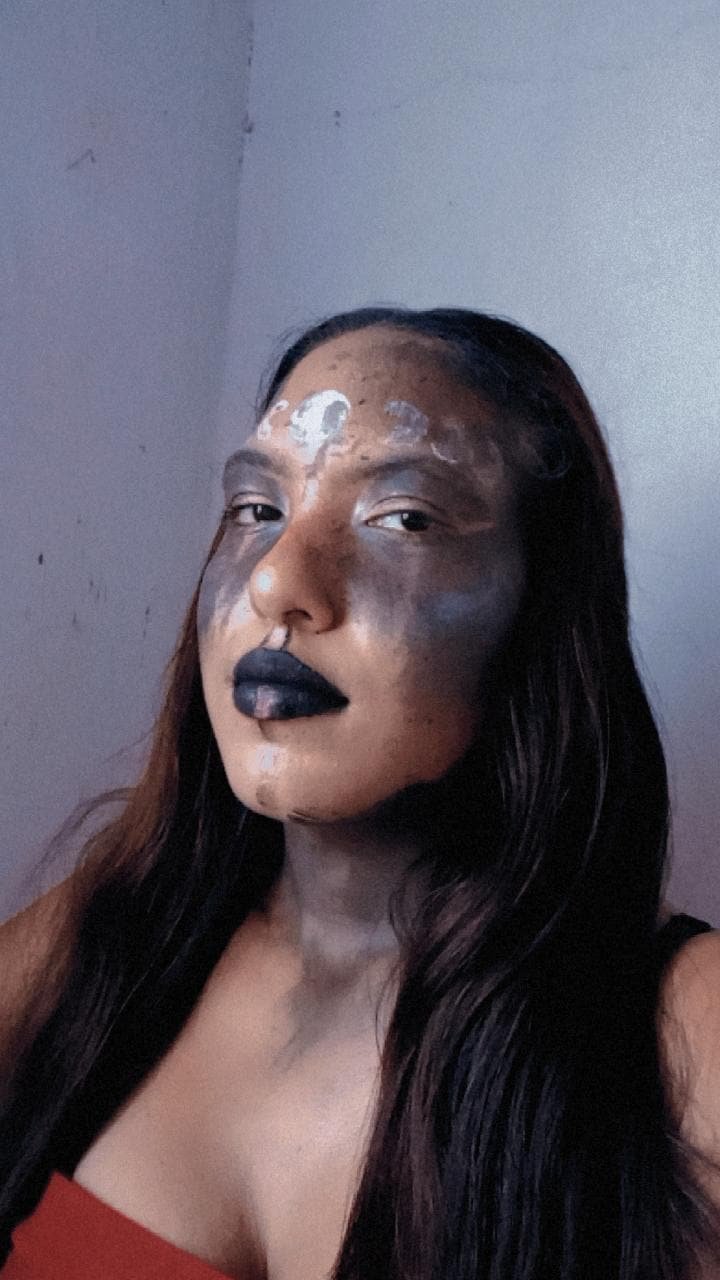 To make this make-up use the following cosmetics.
Foundation
Concealer
Black and white watercolor
White and gold dark brown and silver eyeshadow
Brushes
Para hacer este maquillaje use los siguientes cosméticos.
Base
Corrector
Acuarela blanca y negra
Sombra blanca y dorada marron oscuro plateado
Brochas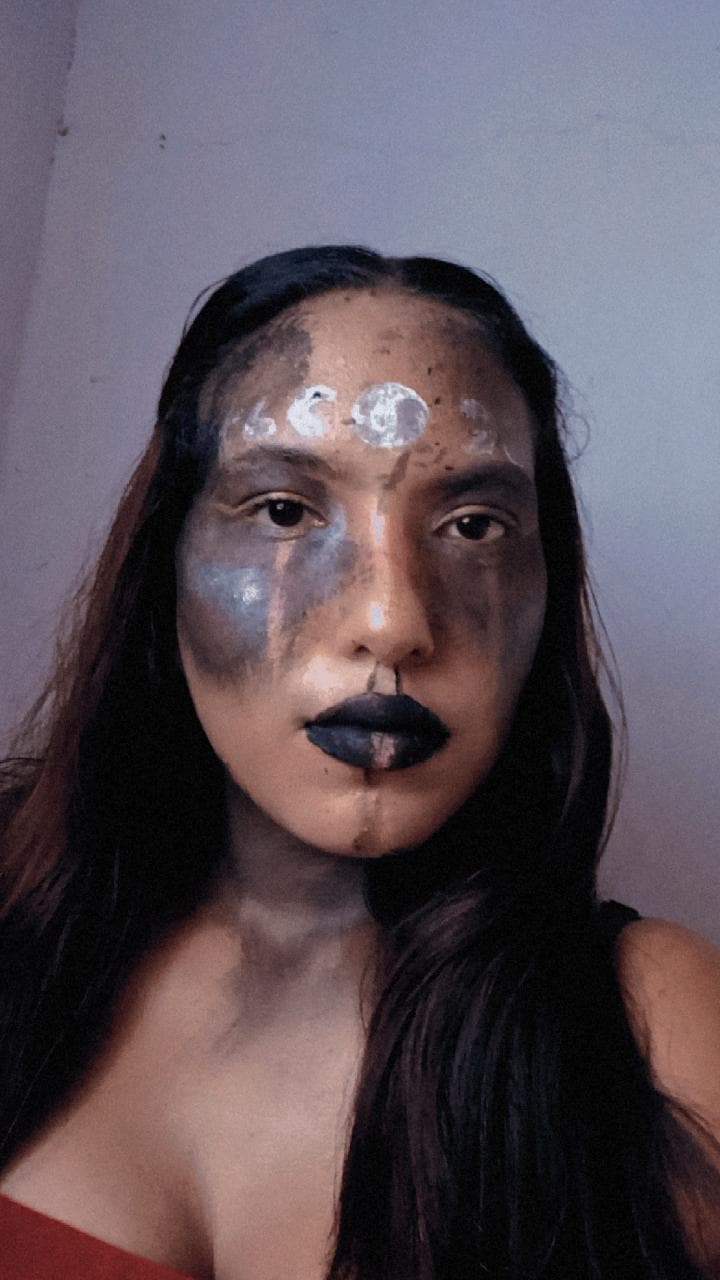 Now apply foundation and concealer and blend with a sponge.
Ahora aplicamos la base y corretor de ojera y se difumina con una esponja.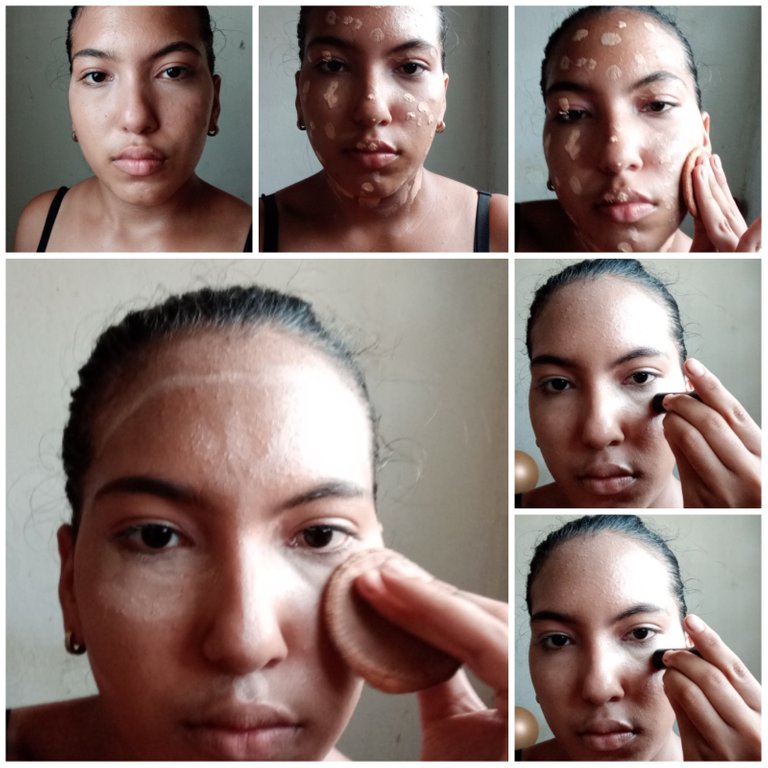 Then we start making a half moon shape with white paint, here is how I did it.
Seguido comenzamos hacer forma de luna media con pintura blanca aqui les dejo como lo hice.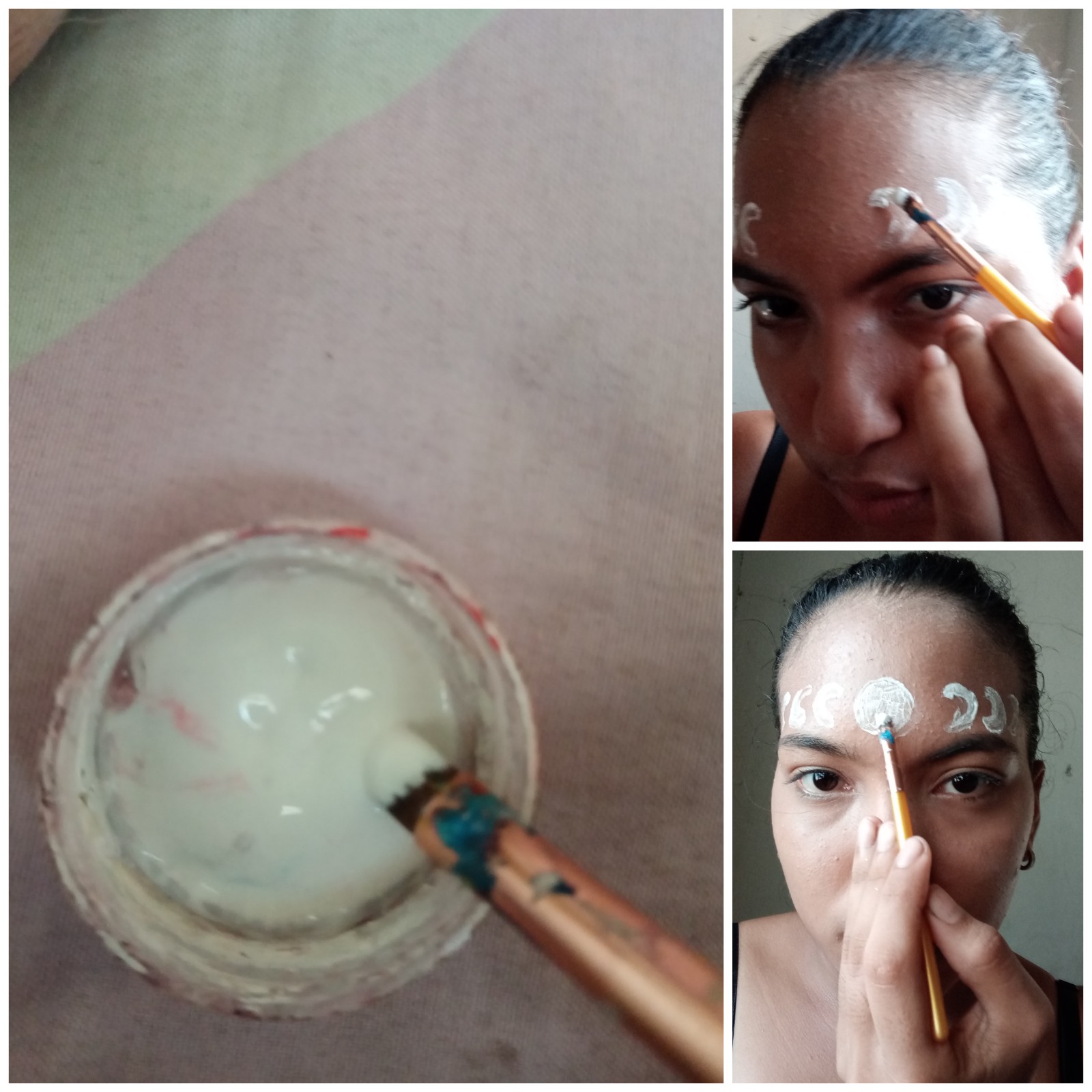 Then with black watercolor plus paint the cheeks in this way.
Acontinuacion con acuarela negra mas apintar los cachetes de esta forma.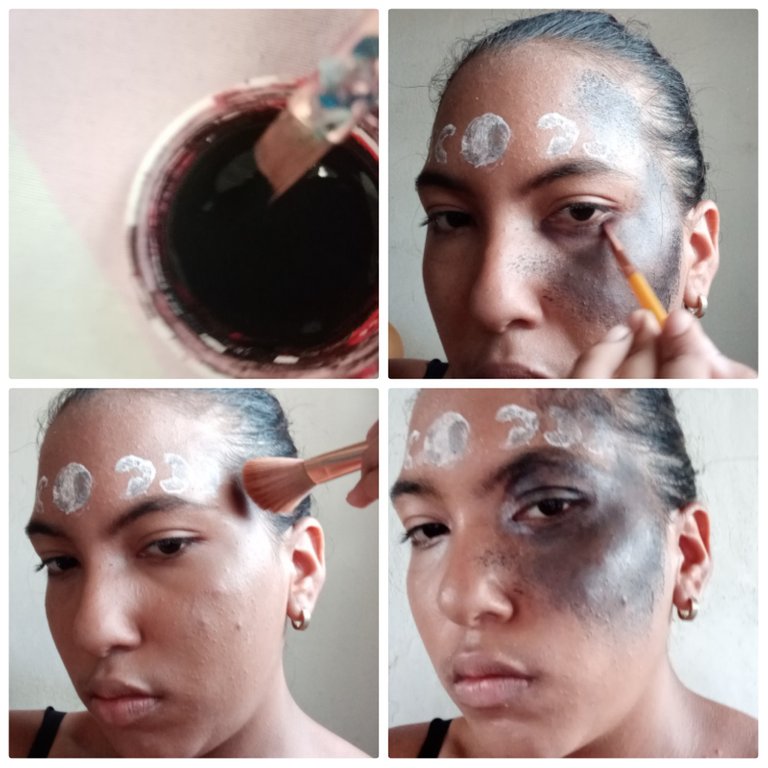 Then with gray shadow we are going to add it on the moon to make it ornament.
Luego con sombra gris vamos a agregarlo en las luna para hacerle adorno.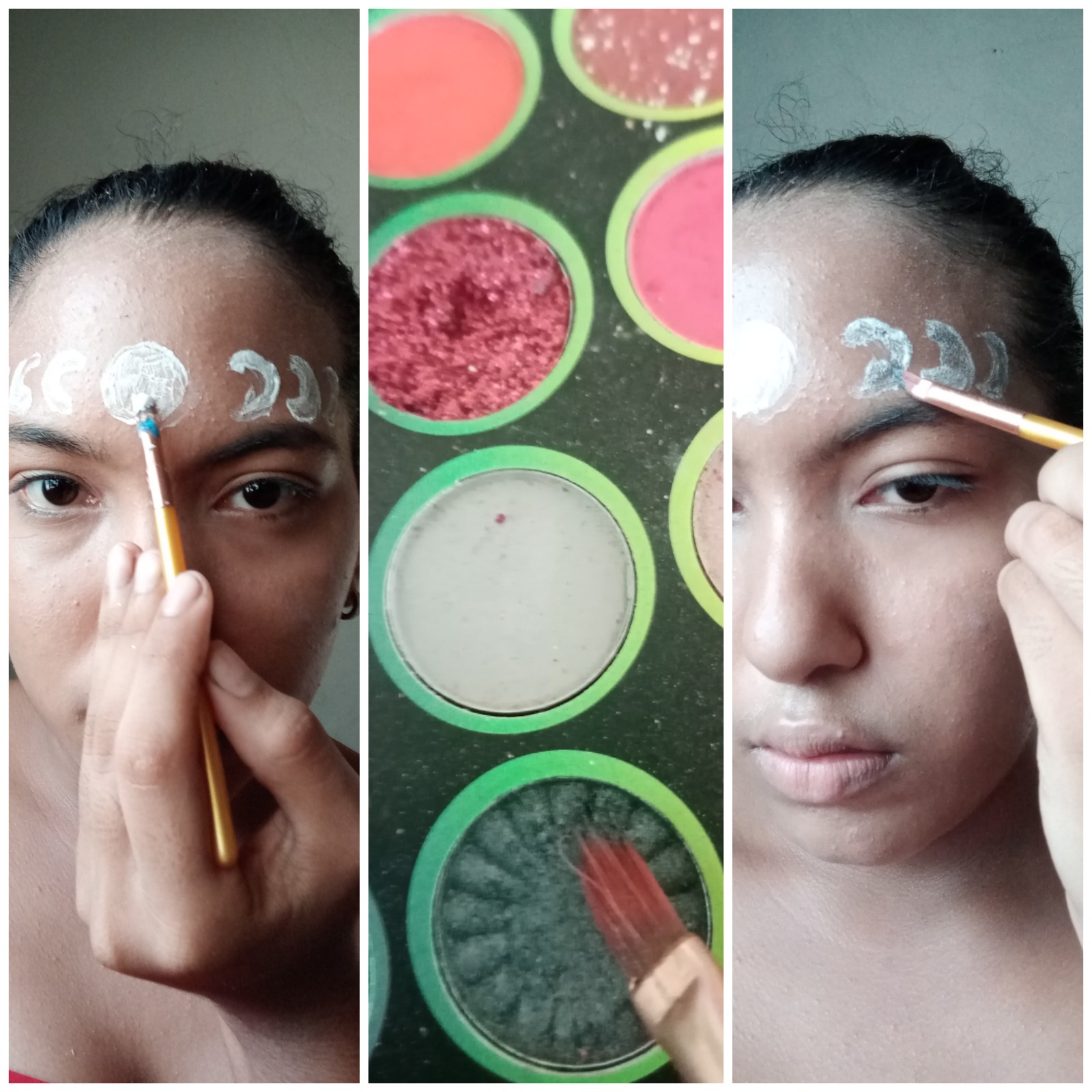 Then with brown and gold shadows we will paint the eyes with the gold we will make the eyeliner and as if it were spilling
Seguido con sombra marrona y dorada vamos a pintar a los ojos con el dorado se hace el delineado y como si estuviera derramando
![1622944376795.jpg](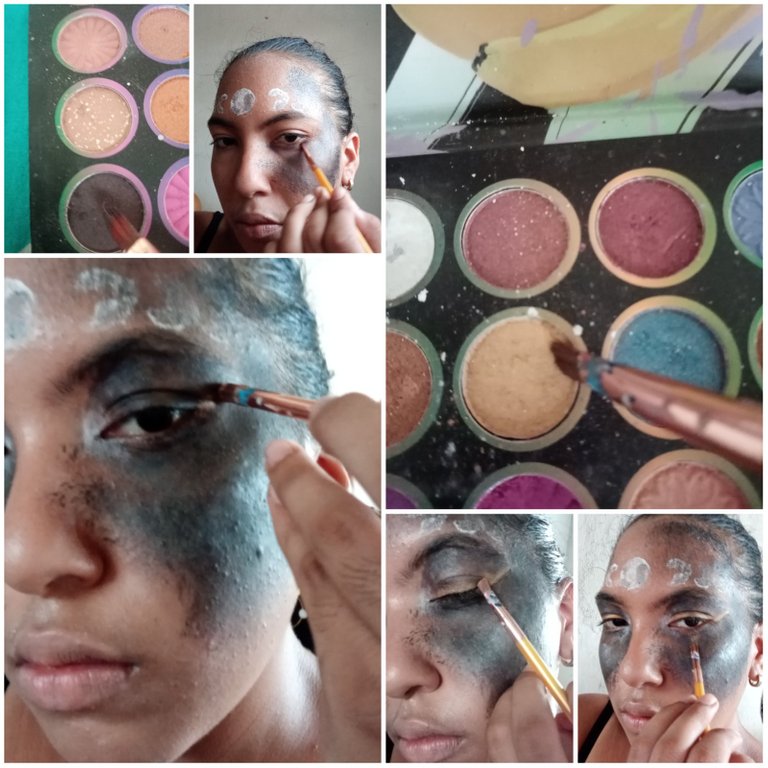 To finish, the lips are painted and with the golden color a line is made on the lips and then with the brush the whole face is painted and part of the town is painted. I hope you like it very much.
Para culminar se pinta los labios y con el dorado se hace una línea en los labios luego con el pincel se charpica toda la cara y se pinta parte del pueblo espero que les guste mucho.