BELORA PARIS - NON TOXIC MAKEUP
Belora Paris is the first ever Made Safe™ certified makeup brand in Asia and Europe. They are also Vegan certified and tested. They are free of toxins and are safe for the skin. They are also cruelty free and do not test on animals. Belora has a list of 2000 harmful ingredients that are usually found in common makeup products and they completely avoid these while formulating their products. Their formulations are from Germany, France, Italy and India.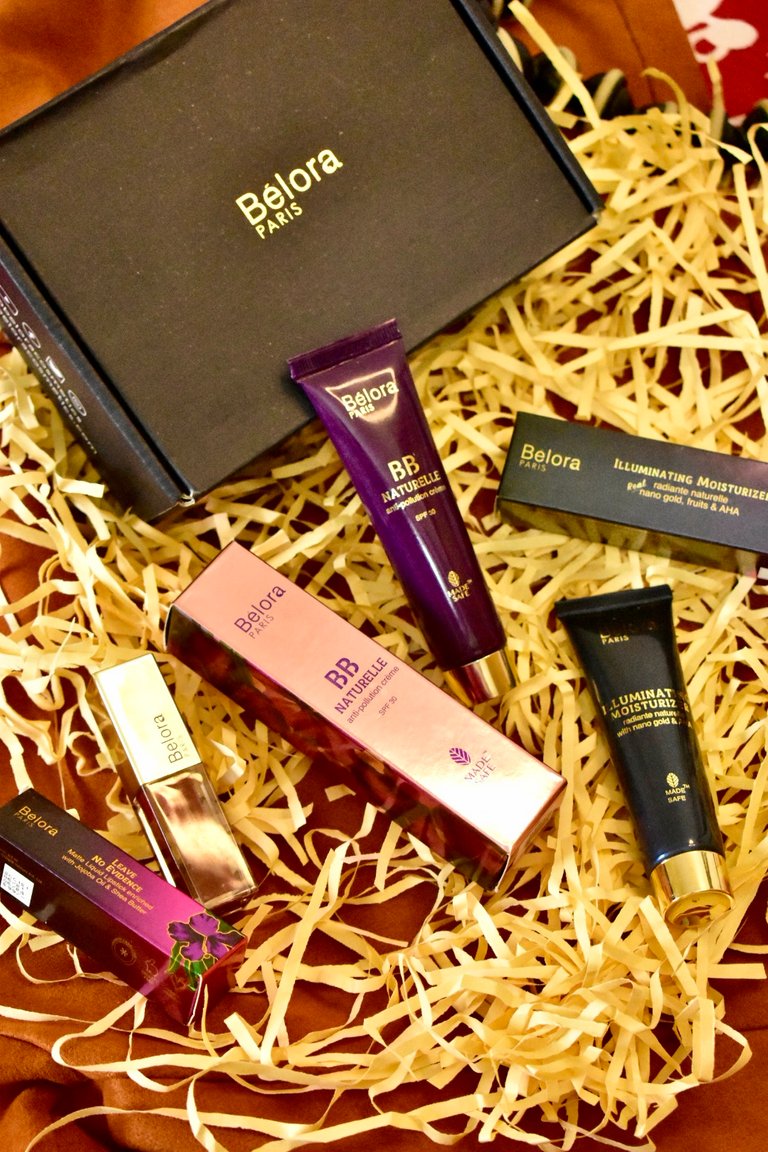 I recently got myself a package with products from Belora and they were really impressive. The products I got include-
-Illuminating Moisturizer with Nano gold & AHA - Rs.799 (10.76 USD)
-BB Naturelle Creme - Rs.599 (8.07 USD)
-Leave No Evidence lipstick range (Mah'roon Grapes shade) - Rs.599 (8.07 USD)
The Illuminating Moisturizer works great to even the surface of the skin and gives the skin a glow which looks natural. It lubricates the skin well to make your skin a good plain canvas for makeup. It also protects your skin from any harmful ingredients the makeup you put over it might contain.
BB Cream is short for Blemish Balm Cream and it is a combination of concealer, sunscreen and foundation. You can use this in order to decrease the layers of makeup you would have to go for otherwise to complete the look. This helps to give a good finished look and also includes SPF which helps to protect the skin. It is very light on the skin too.
I absolutely adore the shade of Mah'roon Grapes lipstick. It is long lasting and transfer - proof. It is matte and contains jojoba oil and shea butter which again is good for your lips. This one does not dry up or get uncomfortably sticky as some other liquid lipsticks do and so is very comfortable to wear.
They have an affordable range of makeup which is long lasting and is of great quality too. I made a very basic look out of these products and I love how it turned out.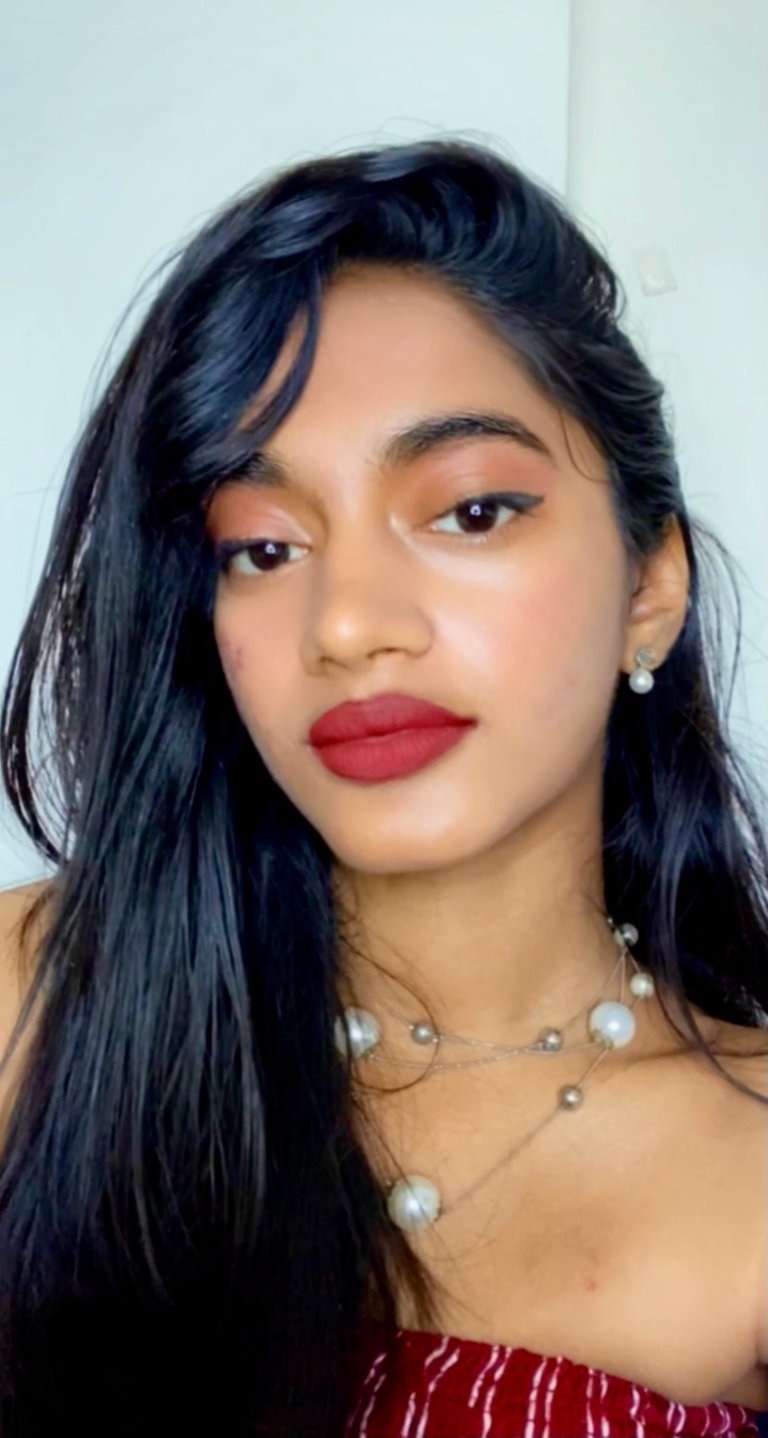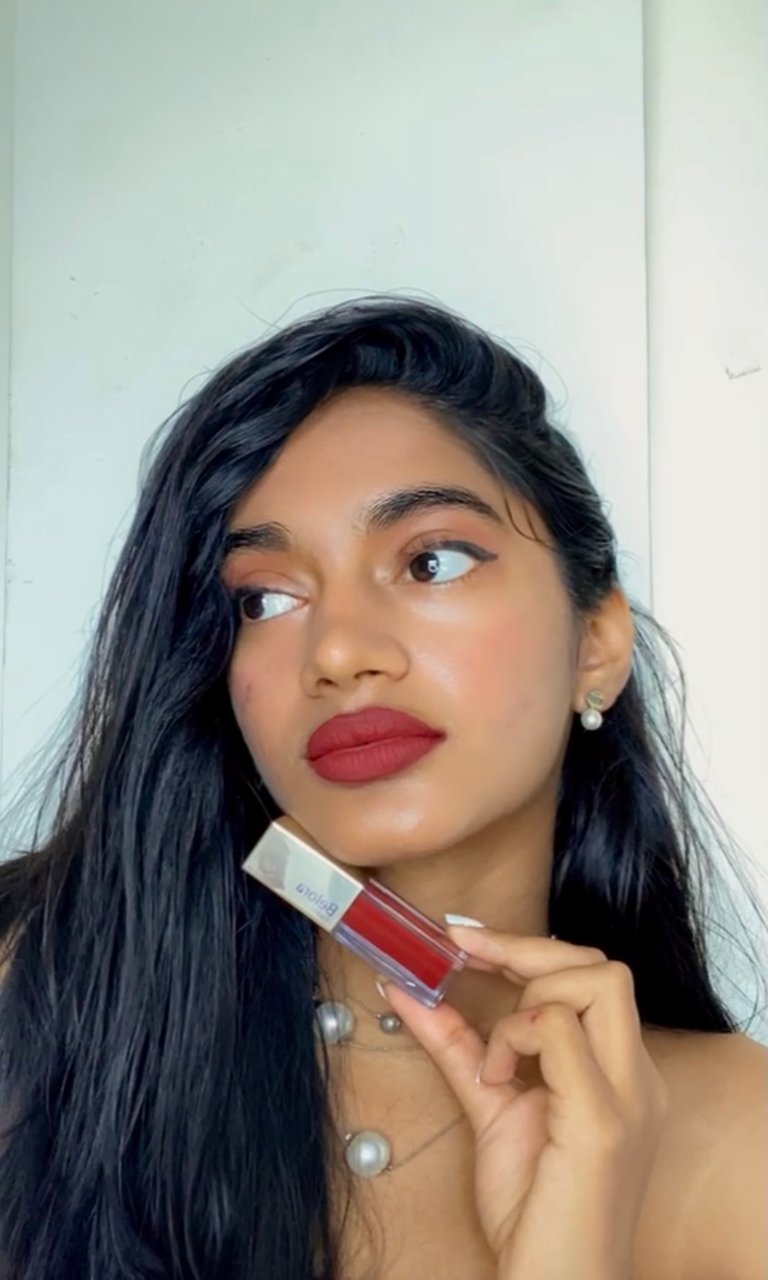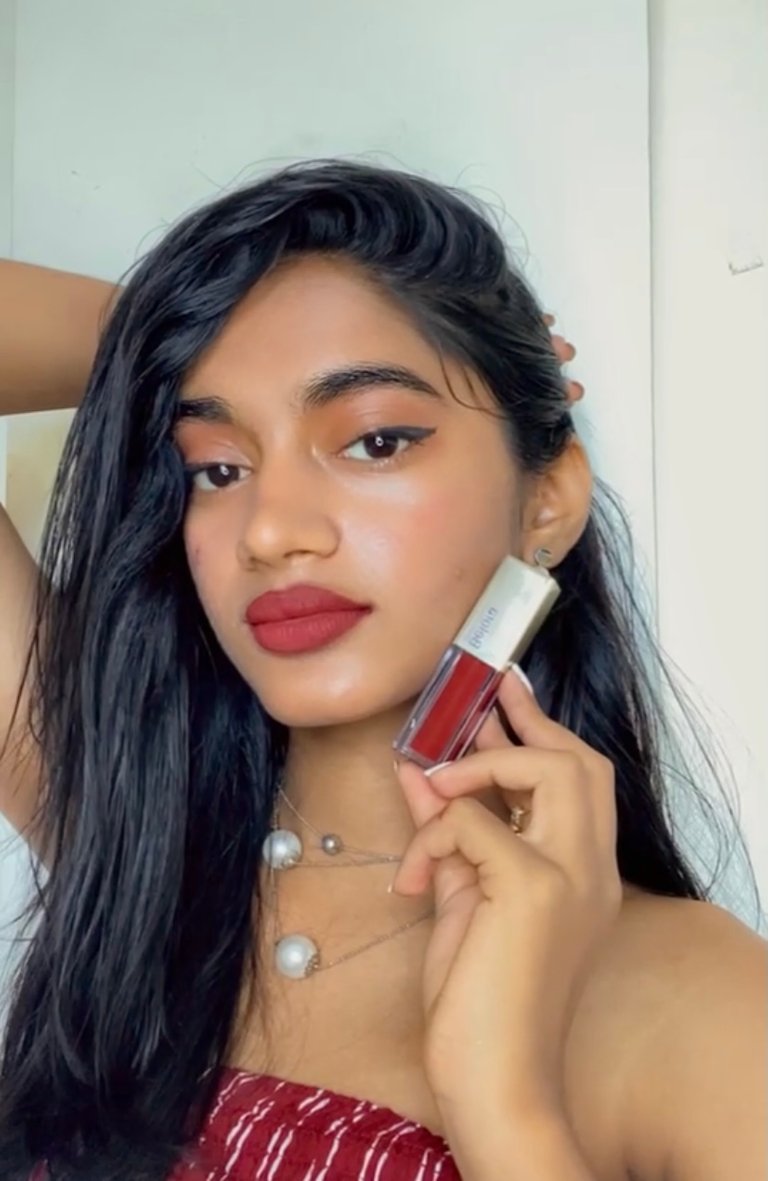 That's all for today's post. If you enjoyed reading till here, do let me know through an upvote, a comment and maybe a reblog. Well, a follow would just make my day. You can also find me on other platforms @riyaflona. Stay tuned for more updates. Cheers!
---
---