My first Coffee in cezve in Greece

I've actually never been to Turkey, so I never had the opportunity to drink the "Turkish" coffee in Turkey. 😃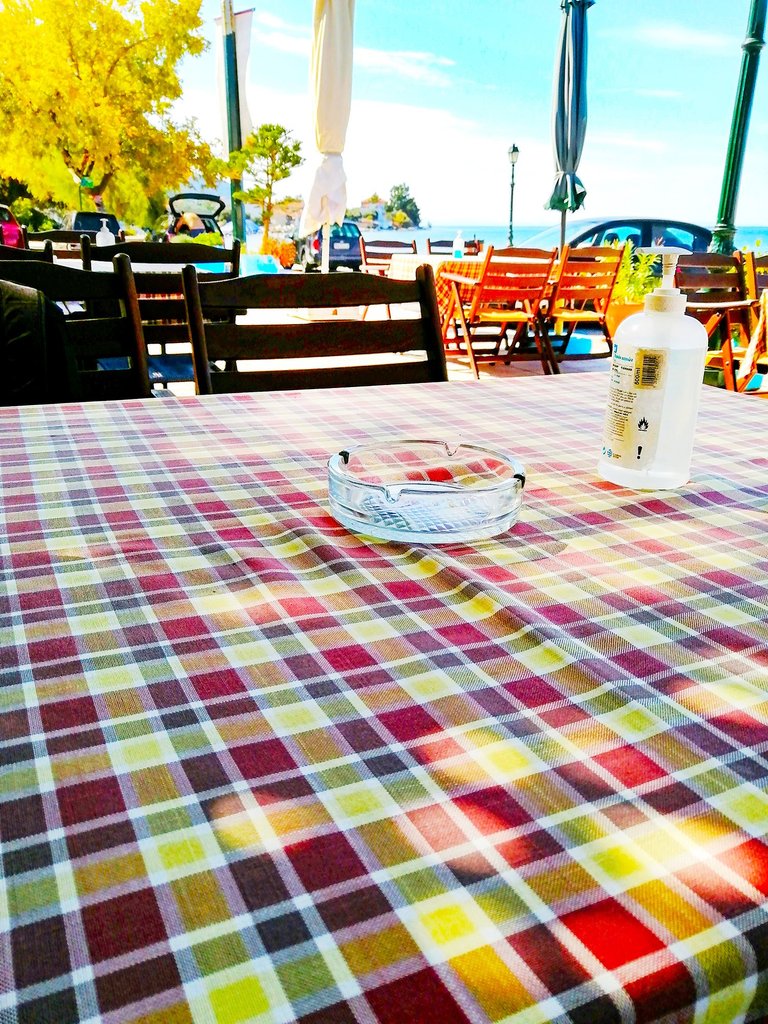 I have been to Greece several times, but I had never thought of ordering Turkish coffee there, sorry, Greek coffee, to be politically correct. (I was thinking this year what would happen if I sat down in a Greek restaurant in Greece and ordered a "Turkish coffee". Maybe they would refuse to serve me. Or pretend they couldn't understand me.)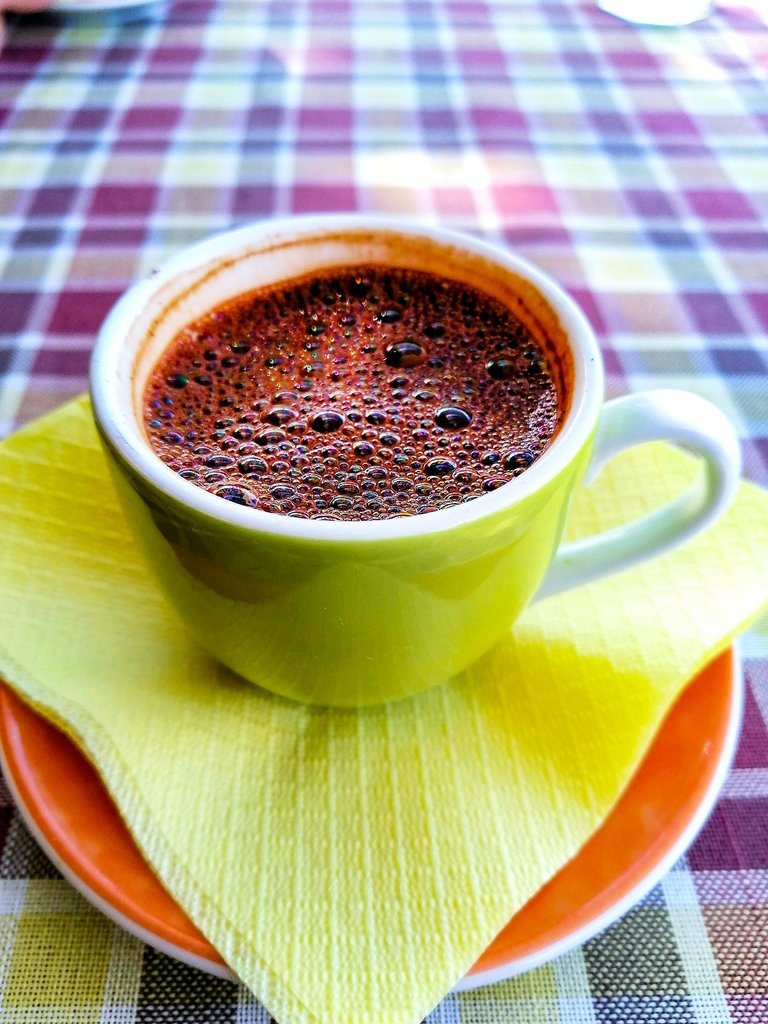 I have only drunk Turkish coffee made in Bulgaria, in Turkish, Greek and Bulgarian establishments. As well as this coffee a cezve, which my boyfriend makes for me every morning at home. This is the coffee I've been drinking for a few years now, after finding at one point that I don't want to add milk to my coffee in the morning, and I don't like the coffee from the coffee machine we have at home enough to drink it straight.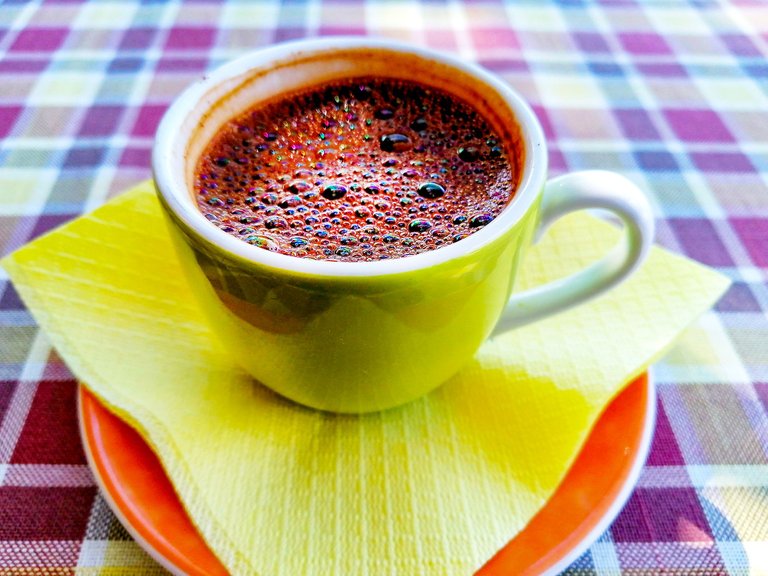 Therefore, at the moment, coffee in a cezve, or the so-called Turkish coffee is my salvation. And I have to admit I like it a lot. Of course, if I didn't like it, I wouldn't drink it anyway. 😁 And you probably still remember my post about it, where I called it a "magic potion".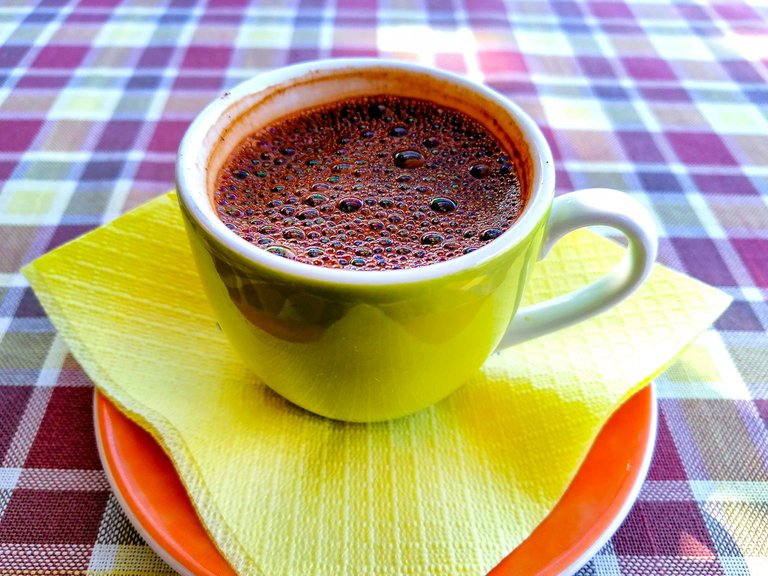 It sure is. Because it possesses magical power and abilities.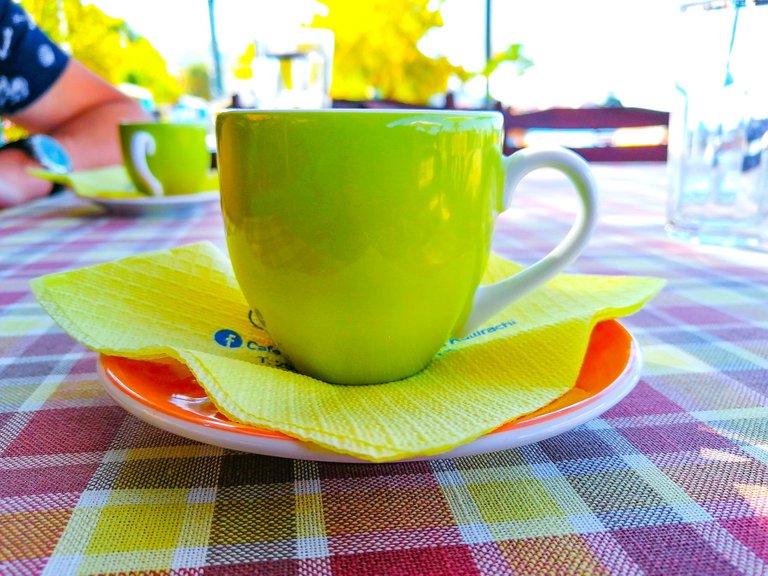 So, this year, on our visit to Greece, it was again my boyfriend, not me, who remembered this passion of mine, this addiction of mine, and when on the first morning in this wonderful country we sat down in a seaside cafe, he said: Let's order coffee in cezve, not espresso this time.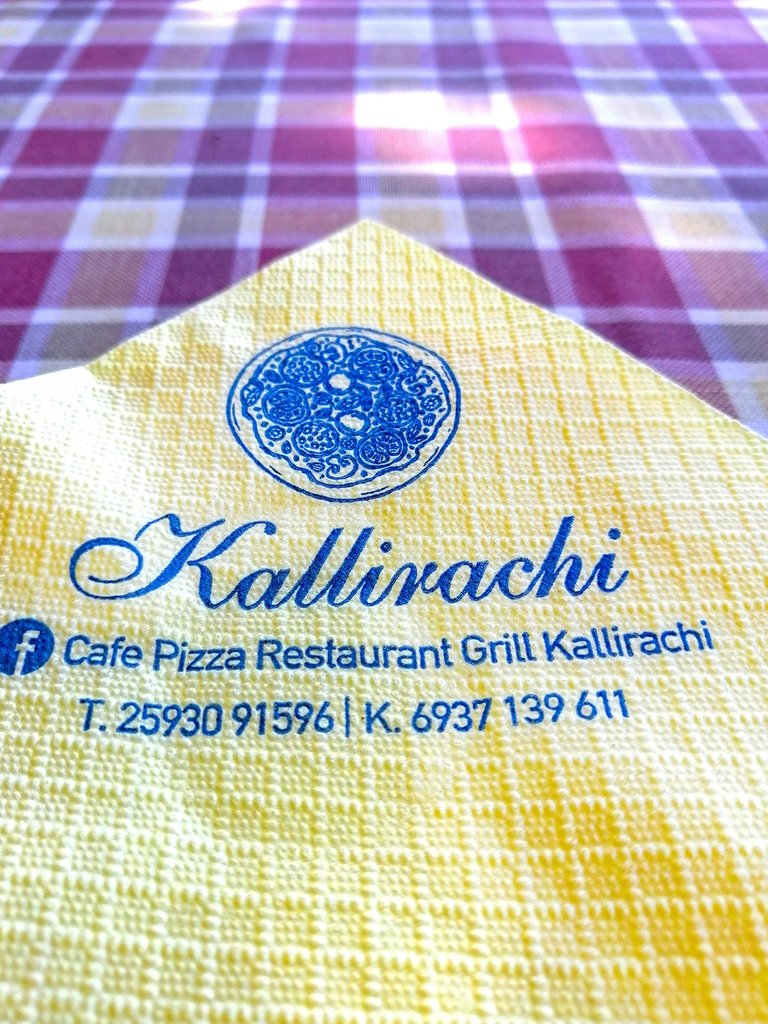 Well yes, of course! How did not I figure it out? We were in a country whose traditional coffee was made in the way that I love so much. How could I miss it?
Well, I almost did.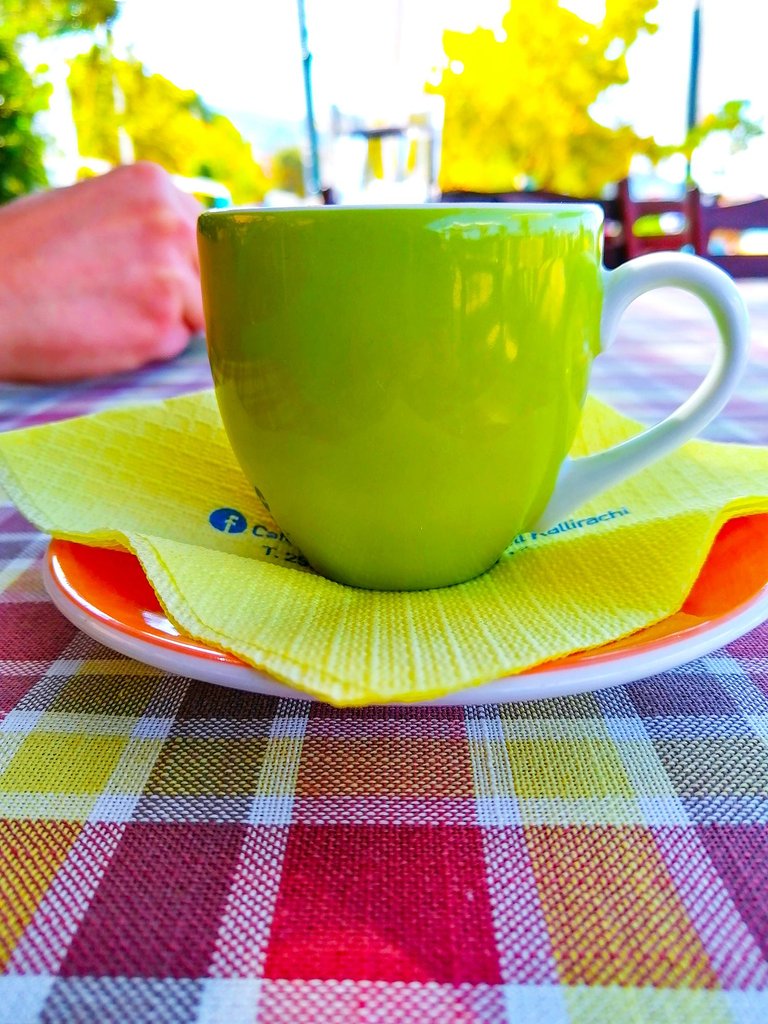 We ordered the waiter "Greek coffee" and waited impatiently.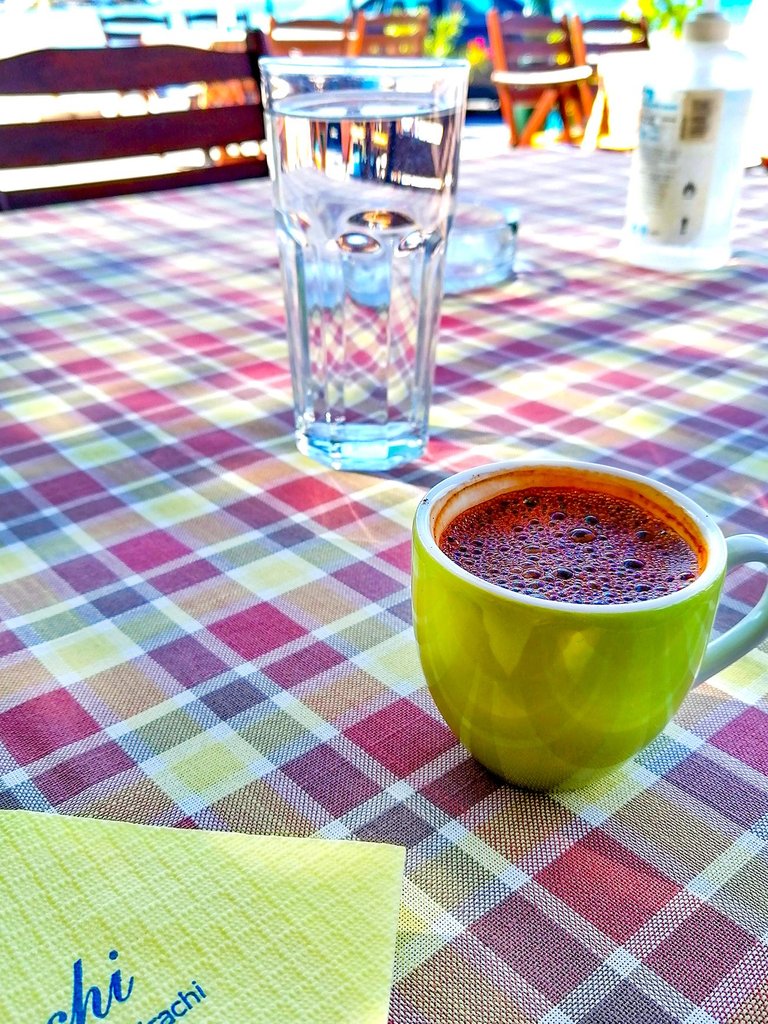 Coffee in Greece is served together with water, you know? In Greece, many things are served just like that, like the tapas in Spain - something that is unknown to Bulgarian restaurants and culture.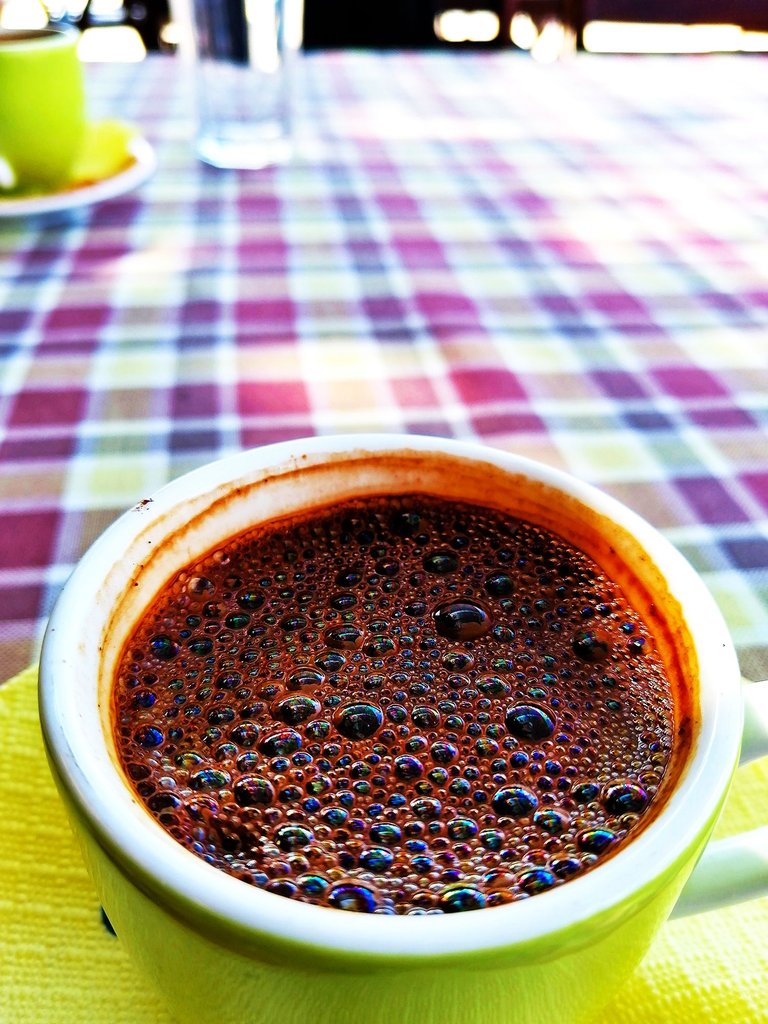 And here it was. The long-awaited magical drink.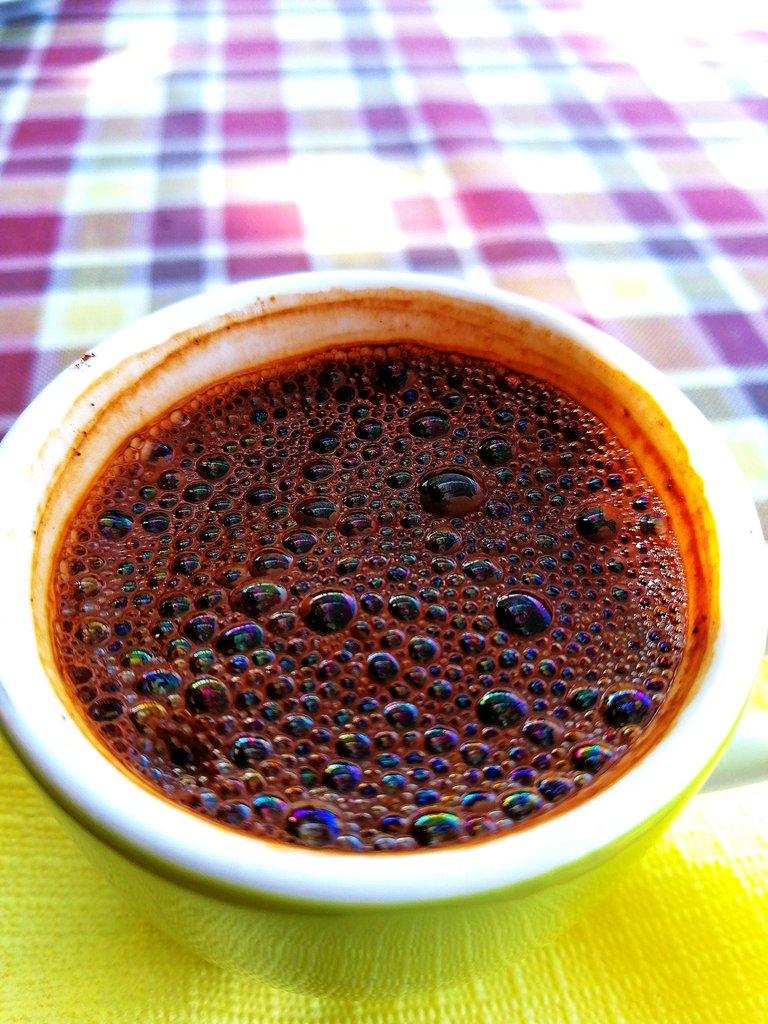 Because you have to wait for it, you know? Making coffee in a cezve takes time. And the more time it takes, the tastier it will become.
Well, there is a possibility that it could certainly be done faster, and it would probably be just as tasty.
Remember, I'm going by the coffees I've tried so far. From those tried in Bulgaria.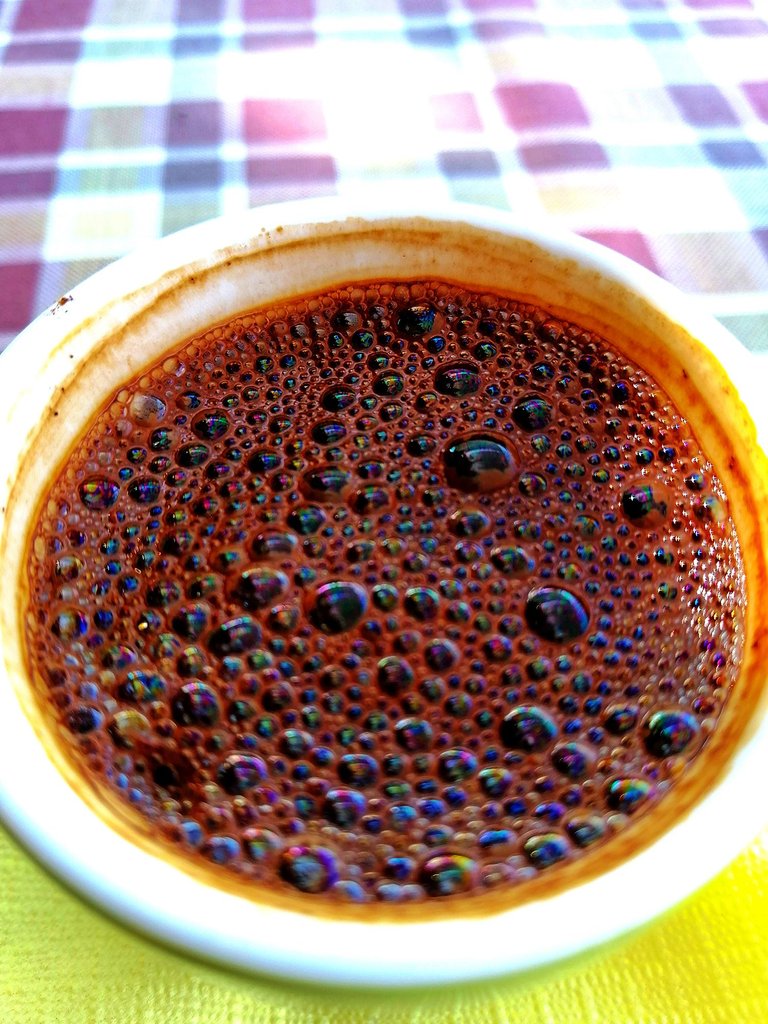 And it's not just that. I proceed from the presumption that I will drink something traditional, which the people in question, in this case the Greeks, will certainly do well. That's "their thing" isn't it?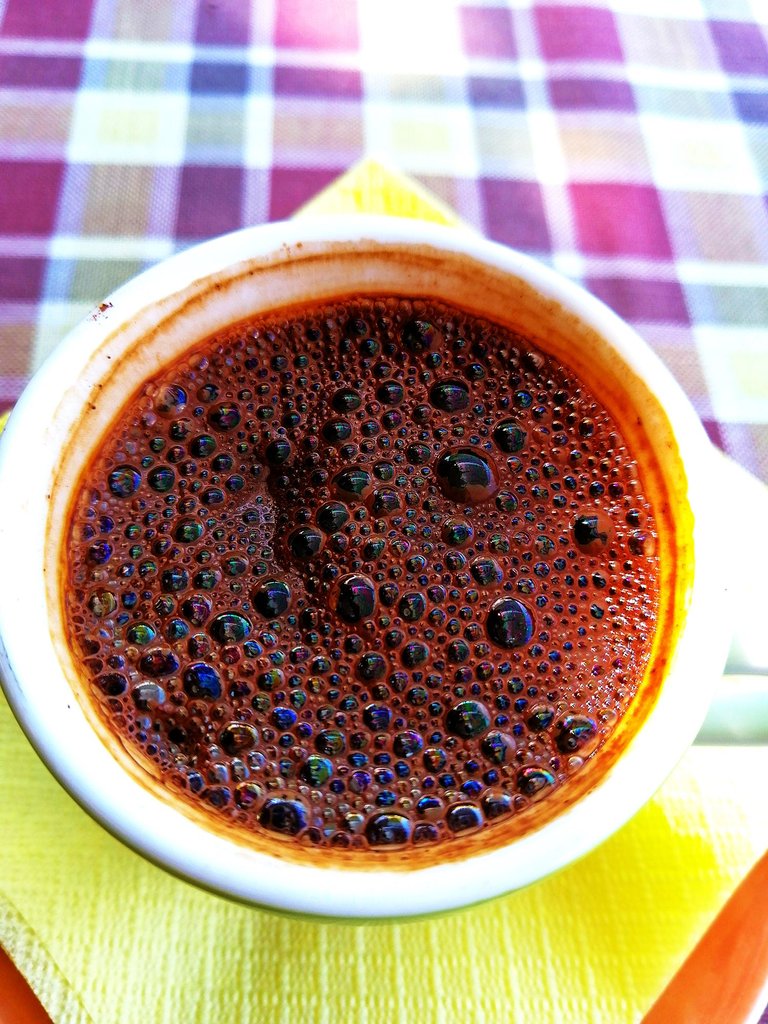 The first thing I noticed after the long wait was the colors. Can you see the colors of the many bubbles on the surface?
Admittedly, this freaked me out a bit. I've never seen such colors in any cezve coffee I've had before. And that looks like dishwashing liquid bubbles to me.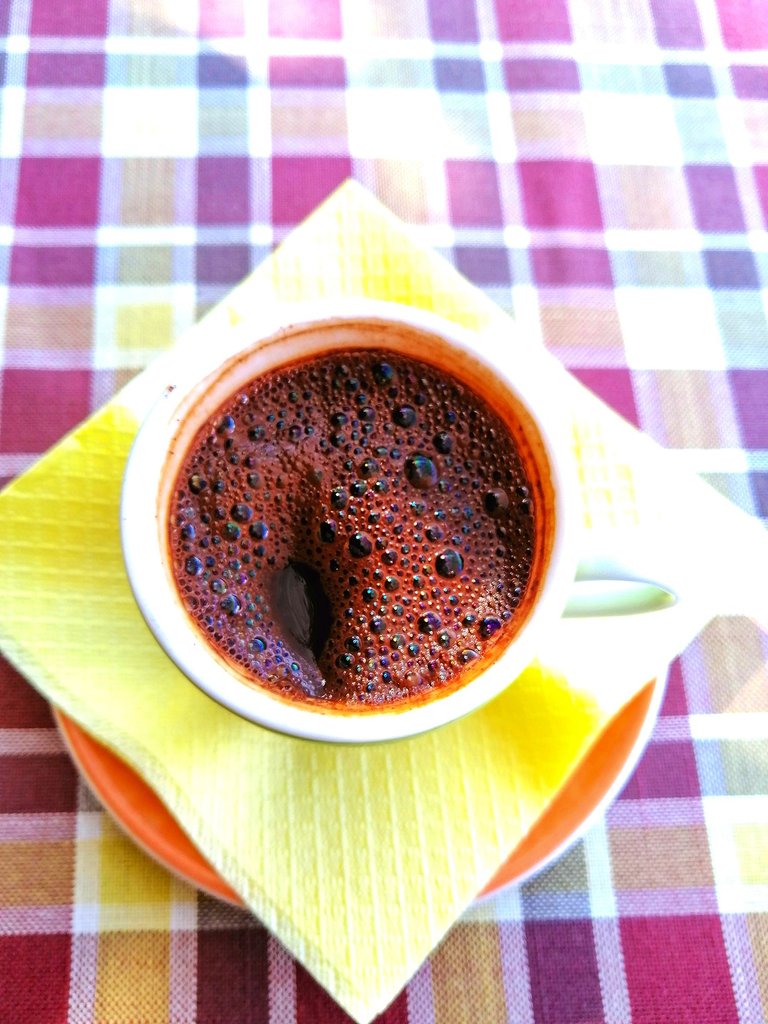 It's as if the bartender didn't wash the dishwashing liquid off the cup well with water. Don't laugh, 😄 that's exactly what it looked like.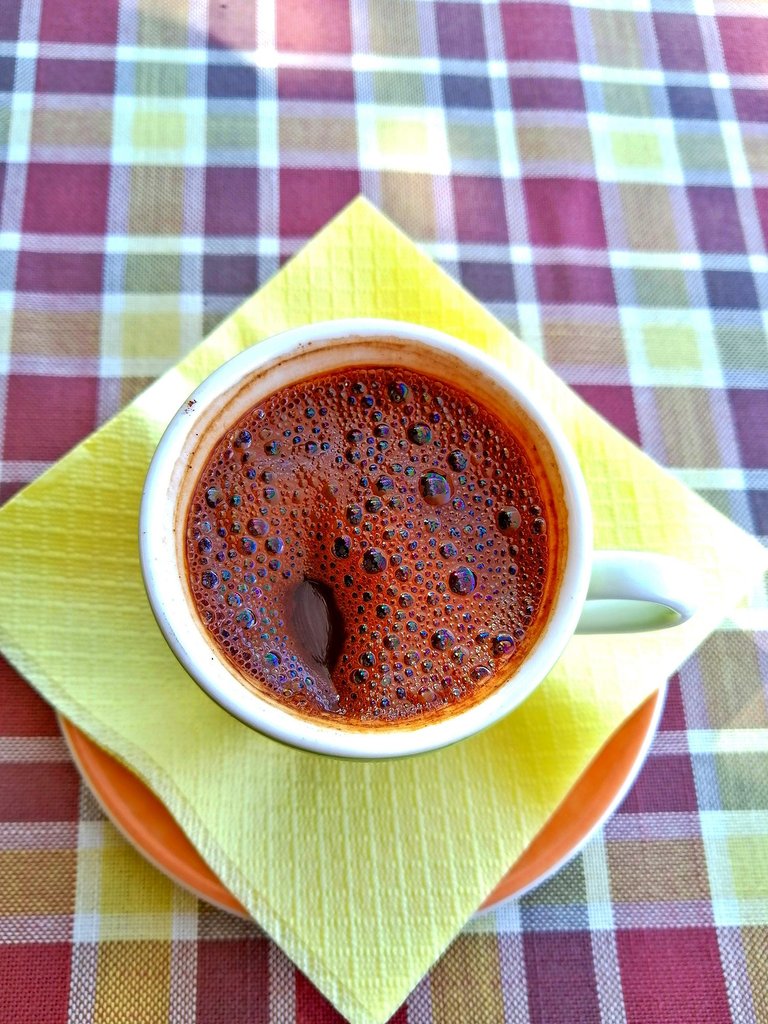 I looked into my boyfriend's cup. It was the same with him. Although we had ordered different coffees - one with sugar, the other without. And they should have been made separately.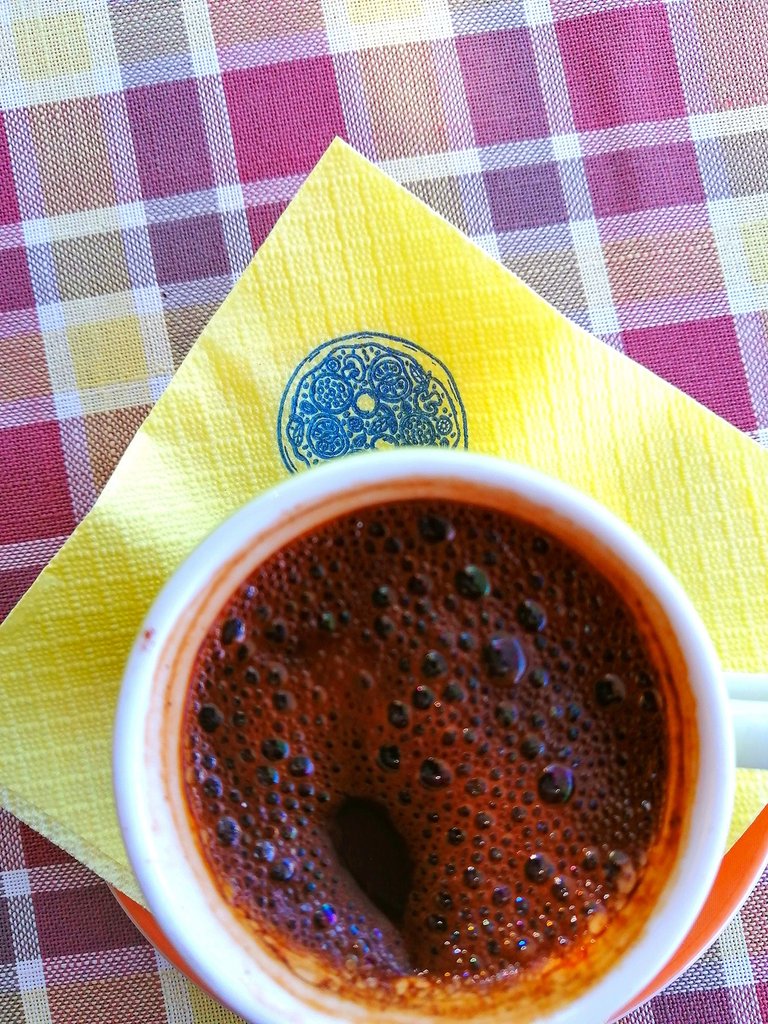 I'm afraid to drink. But still I try it timidly.
Doesn't taste like dishwashing detergent 😄. It tastes like coffee.
Anyway. This is not the coffee I have tasted before. What I tried in Bulgaria. It definitely tastes different. And it looks different. Not only because of the colorful bubbles on its surface. Everything looks different in this drink.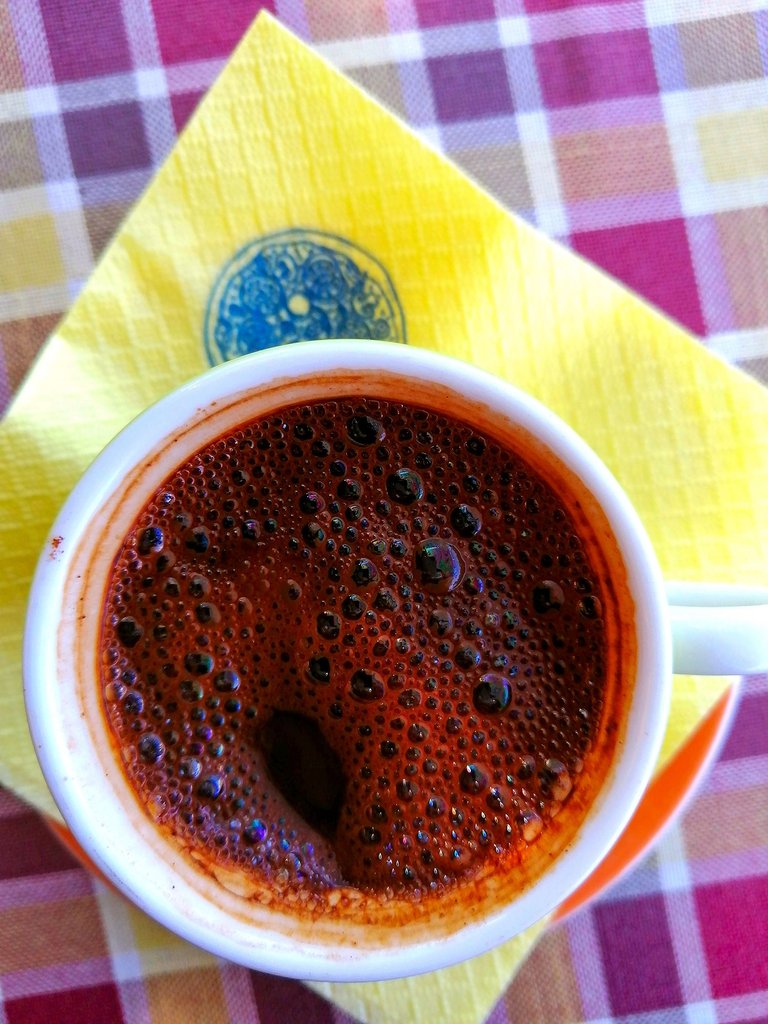 So, don't be surprised that I took so many pictures of this cup, trying to capture the colors well so that I can show them to you. I was so amazed by the experience that I even forgot to drink, I wanted to document this particular drink more than finish it.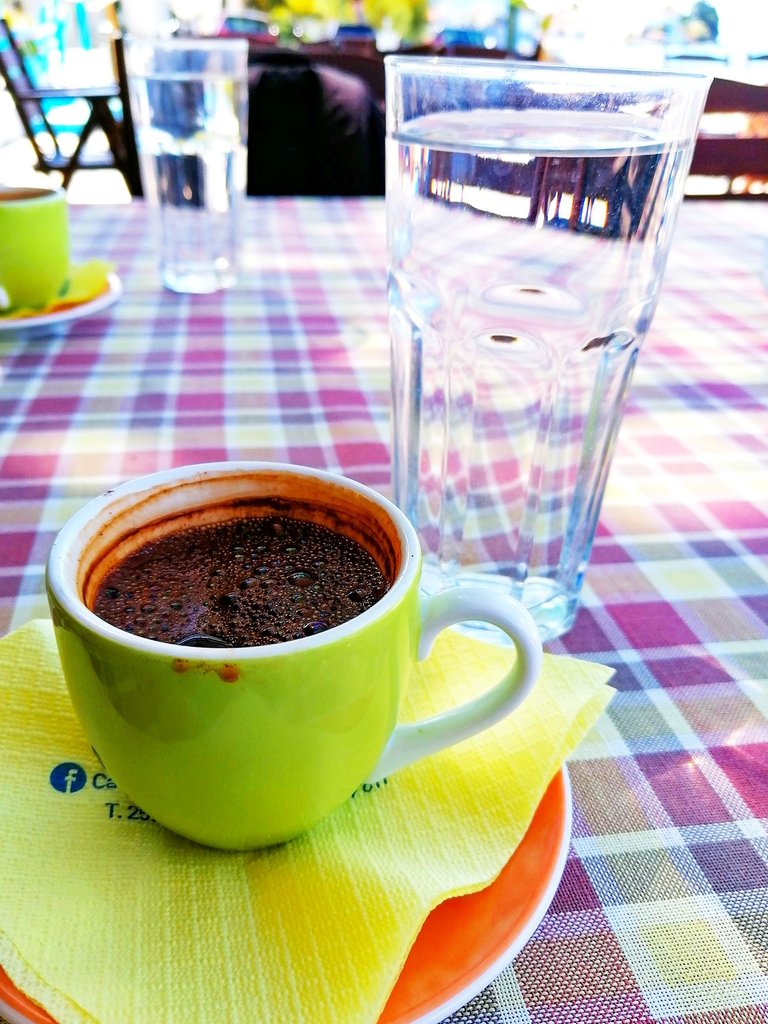 It wasn't the bartender's fault or anything. It was Greek coffee and the following days in Greece confirmed it.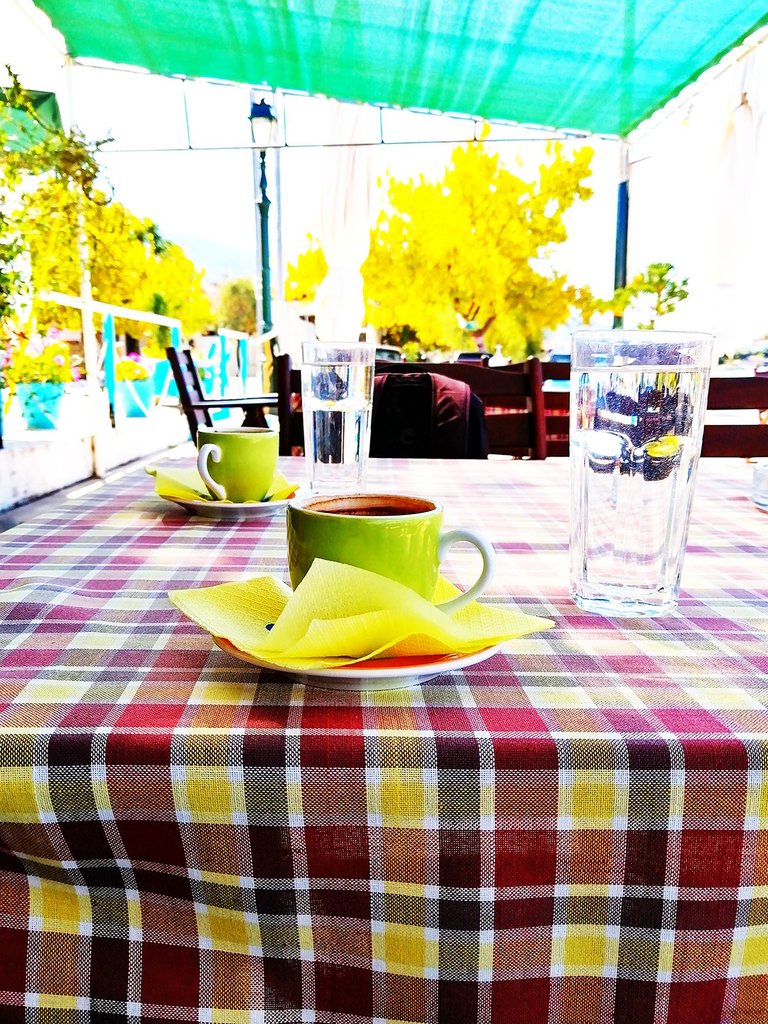 I was so surprised because I expected it to be something familiar, what I drink at home and what I've always drunk before. But that turned out not to be the case.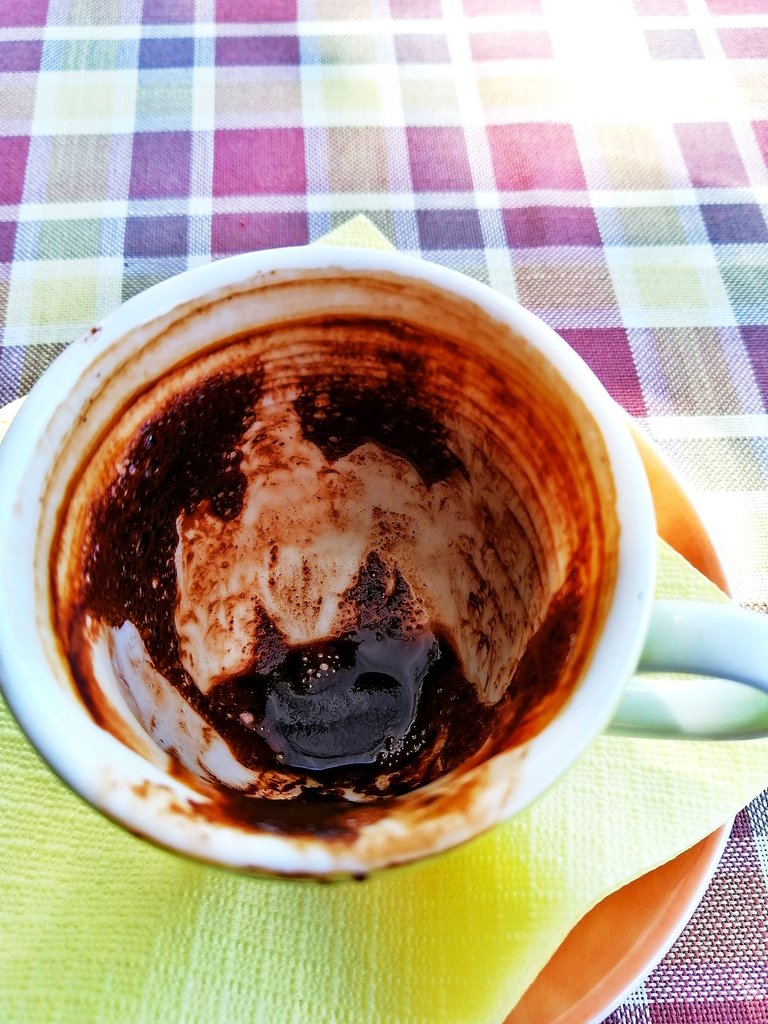 Who wants their fortune told over coffee?
Because this is made exactly with Turkish coffee.
There you see why I call this coffee a "magic potion". 😃
So, expect further posts about it. ☕️🧙‍♀️🧙
---
Copyright: @soulsdetour
---
| | |
| --- | --- |
| | Soul's Detour is a project started by me years ago when I had a blog about historical and not so popular tourist destinations in Eastern Belgium, West Germany and Luxembourg. Nowadays, this blog no longer exists, but I'm still here - passionate about architecture, art and mysteries and eager to share my discoveries and point of view with you. |
---
---