Accidental find
I decided to look into the old quarter again, its demolition seems to be delayed until next year. What if I meet something interesting again? But, alas, in the fall there was another fire in that house, which destroyed the wooden extension almost completely.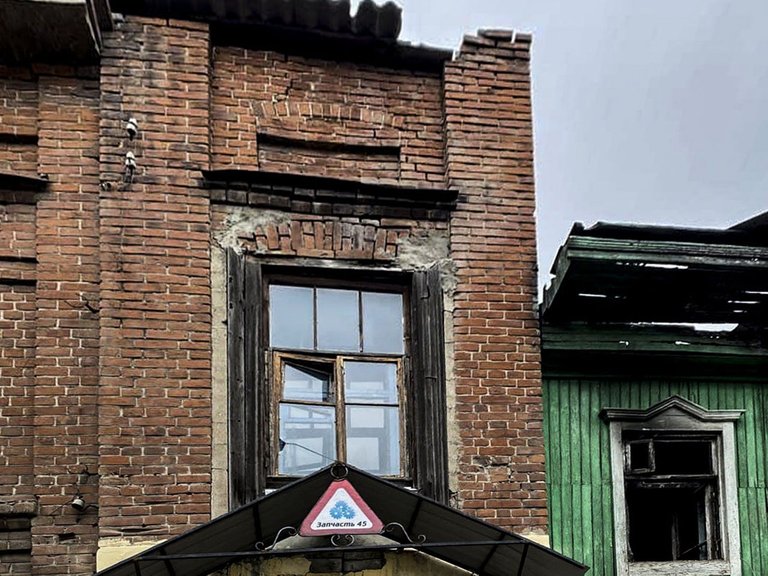 The house stands without a roof, charred, with broken glass. I went around the house, looked into the windows. But inside, everything is covered with soot and in general, the energy after this fire did not appeal to me.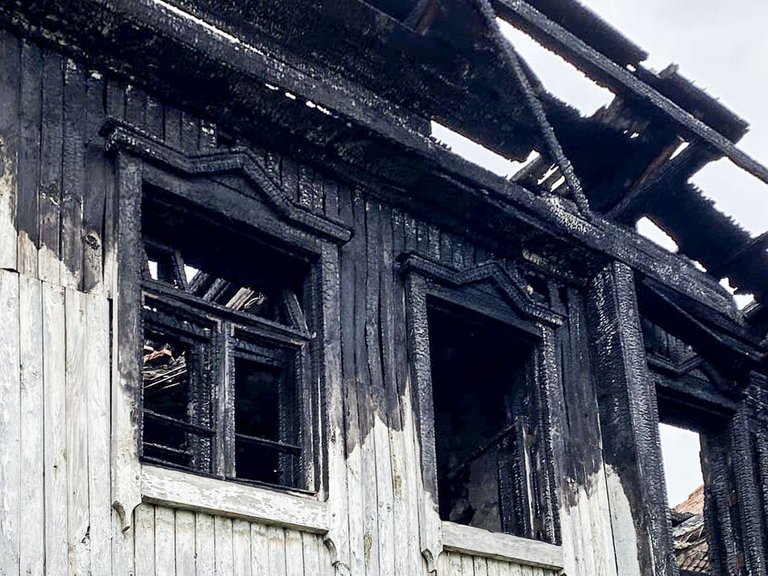 I am almost sure that the arson of these old houses is the work of human hands. I do not like to be in such places, the energy after the fire is kind of dead.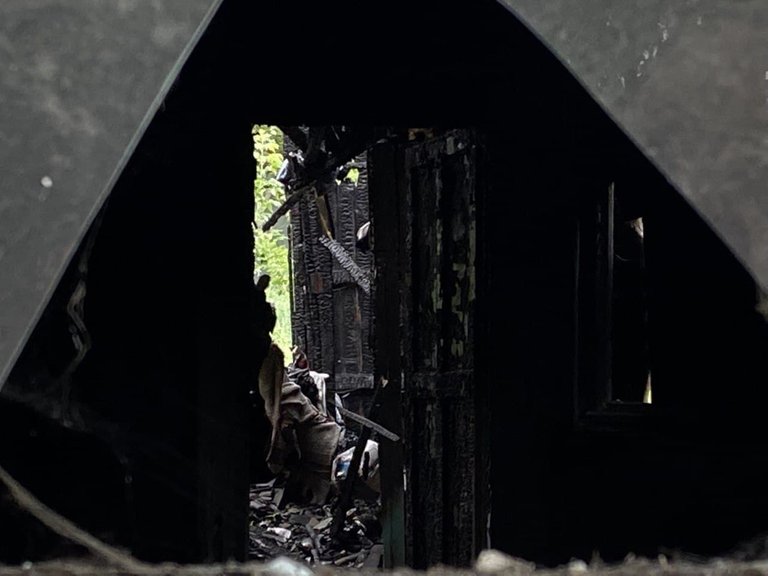 But two weeks later, when the first snow had already fallen with us, nevertheless the chance again brought me to this house, or rather, the gates were open and I decided to look into the courtyard.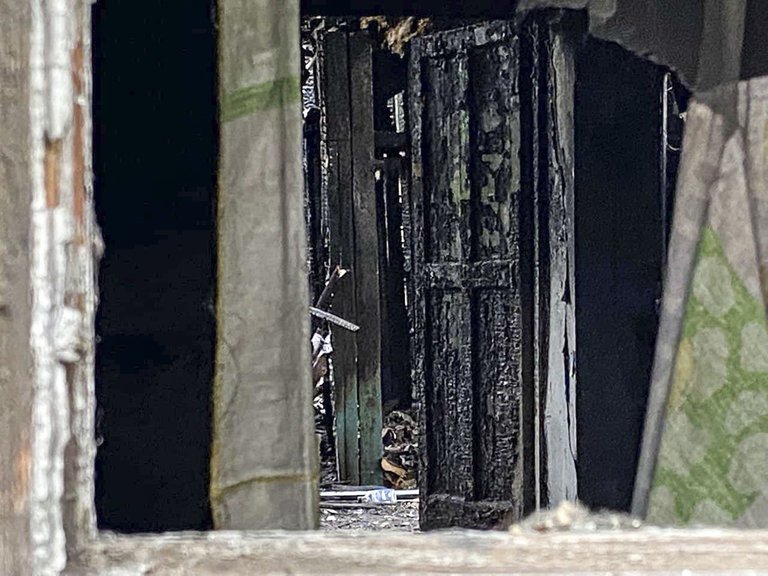 True, there was a doghouse at the gate. I asked permission to go inside. I didn't get a refusal, so I went straight to the far corner, where there was a car, or rather, its ghost (or maybe a "mummy"?)
The car, in contrast to the burned down house, I liked, there were still echoes of the old life in it. And her owner was a kind person. Surely this car was a joy to him.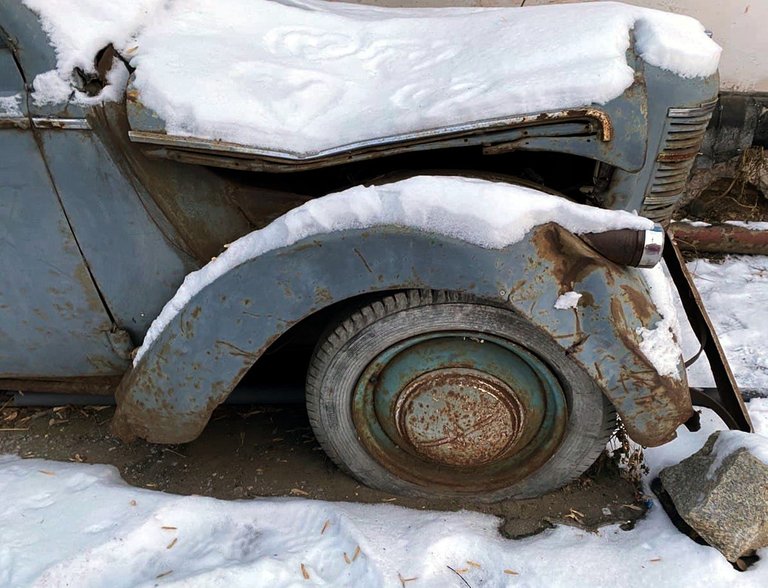 I haven't met such rarities for a long time.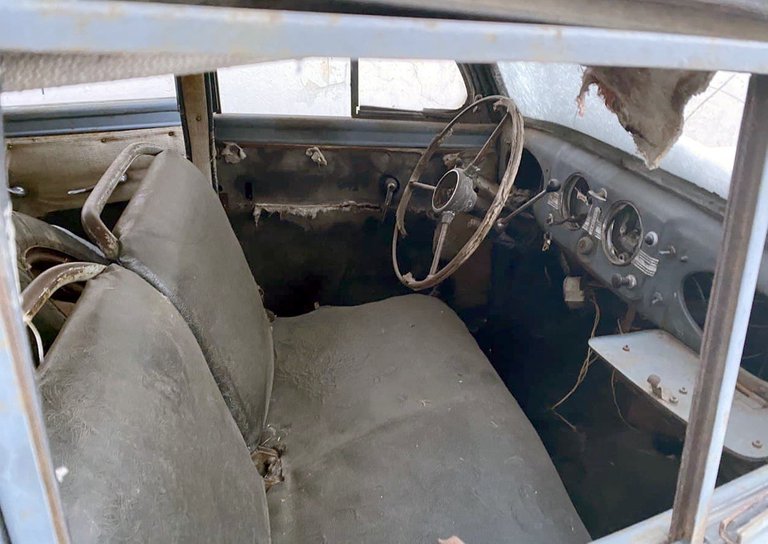 I don't know how many days and years the car stood in the rain and snow. One thing is clear - its owner has long passed away, there was no one to take care of the car.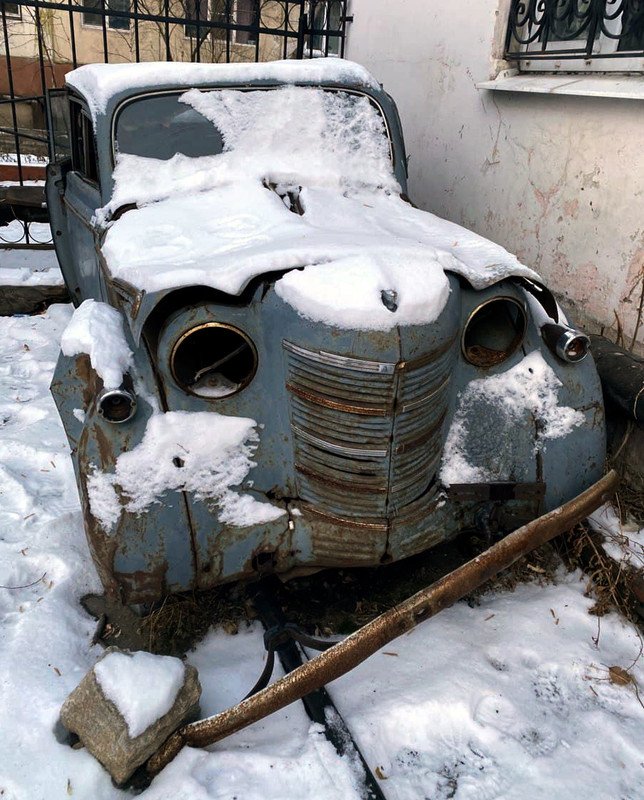 In short, the found rarity made me happy. How often are such finds?
Still, I wanted to know more about the car.
According to open sources, this model of "Moskvich" was borrowed from German captured vehicles. This model was produced from 1946 to 1956 годы.The car was the first mass-produced passenger car for personal use.
---
---