Middleton Tuberculosis Hospital was a big disappointment.
Here is a report from 2014, that's 6 years ago! With plans to create new homes etc. As usual, nothing has happened.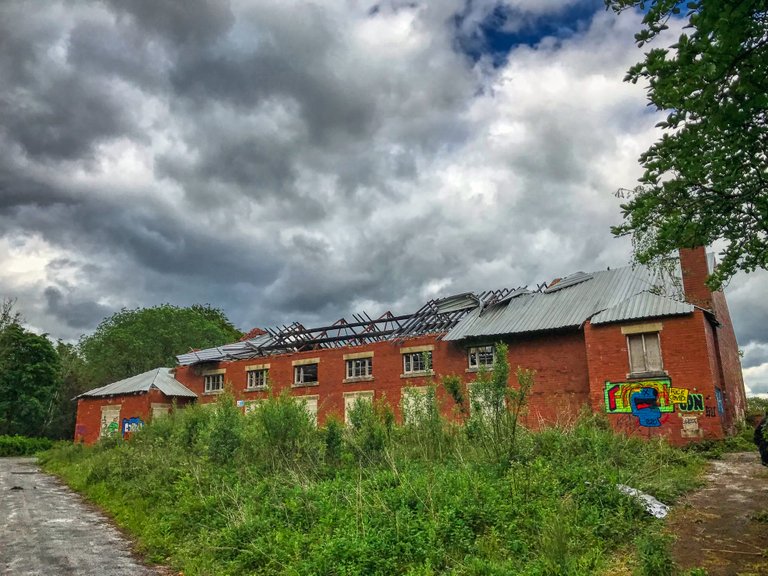 The hospital closed in 1990 and there are concerns about contamination on the grounds. What this 'contamination' is I really couldn't tell you.
The fact that the local council has tried to make it off-limits is more of a joke… read on.
I know for a fact this anti-climbing fencing is new and as usual, it proved very ineffective.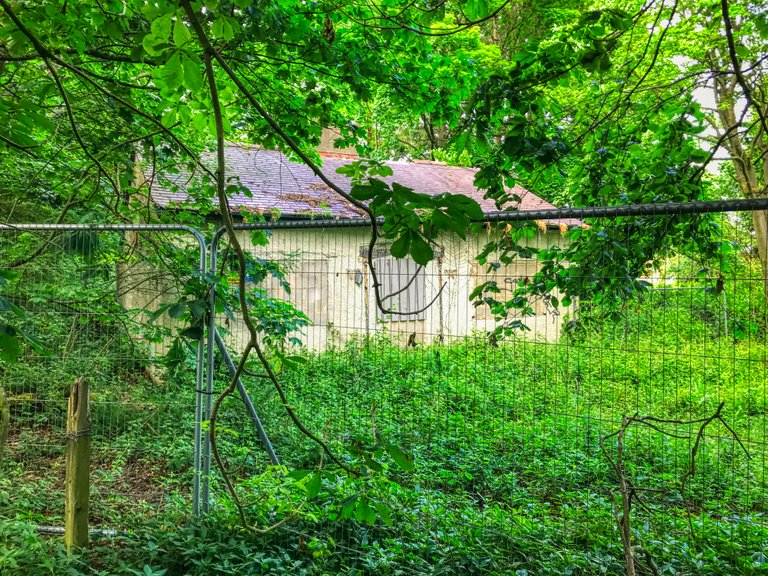 This time it was due to a big gap at the bottom, and the fact that due to the inherent design of Herras fencing, one can lift it and scramble underneath.
It's better if you have a partner, and once again @dizzydiscovery was with me to do this.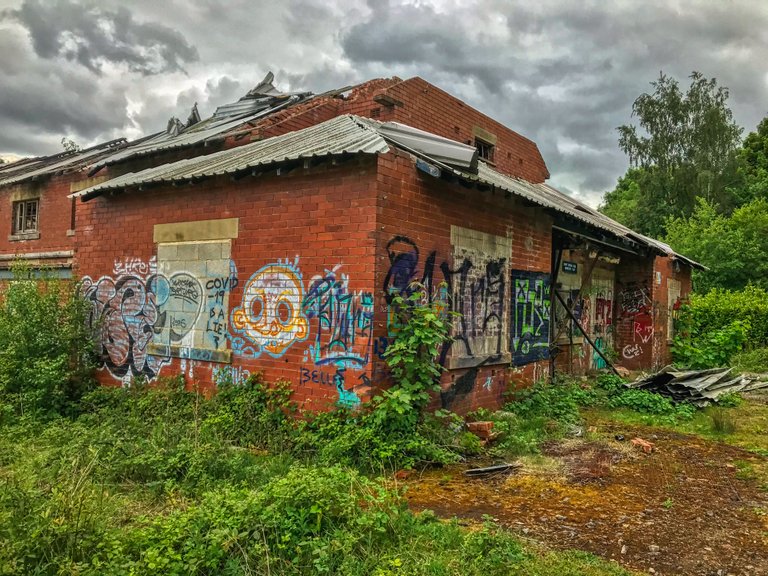 We were waiting for a rambling family on their daily walk before we did this, and once out of sight, we were in.
If this was a hospital it was a very small one. The sight we walked too was distinctly dingy and small. I knew from previous posts to expect little other than a shell.
Several minutes later the rambling family came into sight. So this is a public walking area, depending on the angle you come from. How did they get in?
…'just how many patients would Middleton Tuberculosis Hospital house at full capacity, a dozen?'…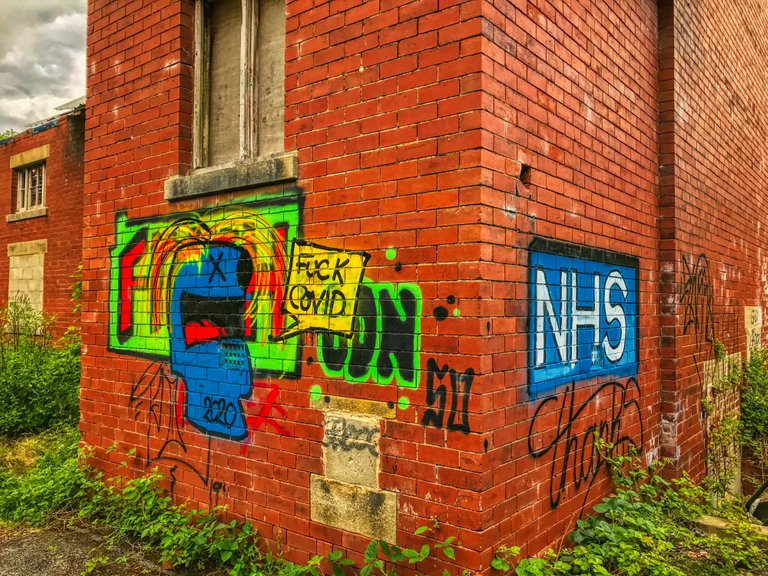 Once again, anti-COVID graffiti, this time rebels against the virus and not the constitution. Support for the NHS as well!
The main building (if you can call it that), was remarkably well sealed for a shell. The part on the left with 'Suck my Ass', with the ropey looking makeshift 'ladder' was the obvious way in.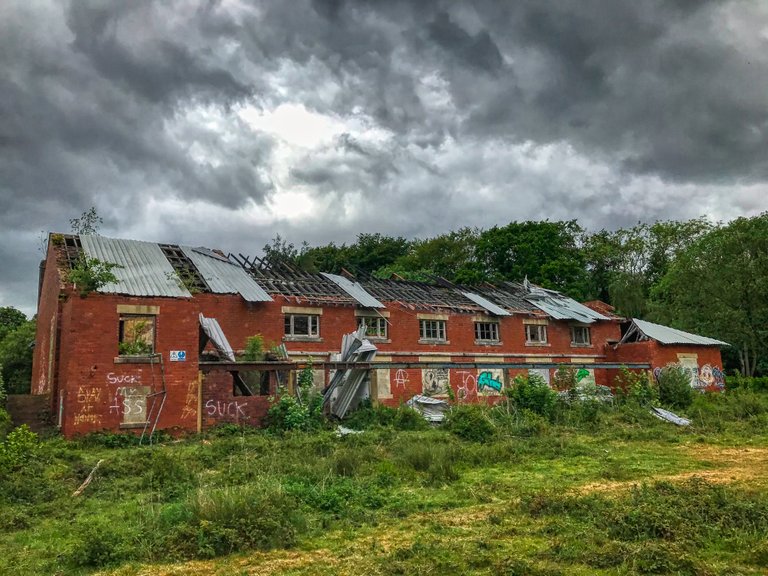 I did climb up to peer at the lop level and saw a floor full of holes resembling a death trap. We both figured it was not worth the effort.
Fall through the floor and be entombed forever in the concrete mess? If this is the only access point then how do we get out with no floor and a broken leg?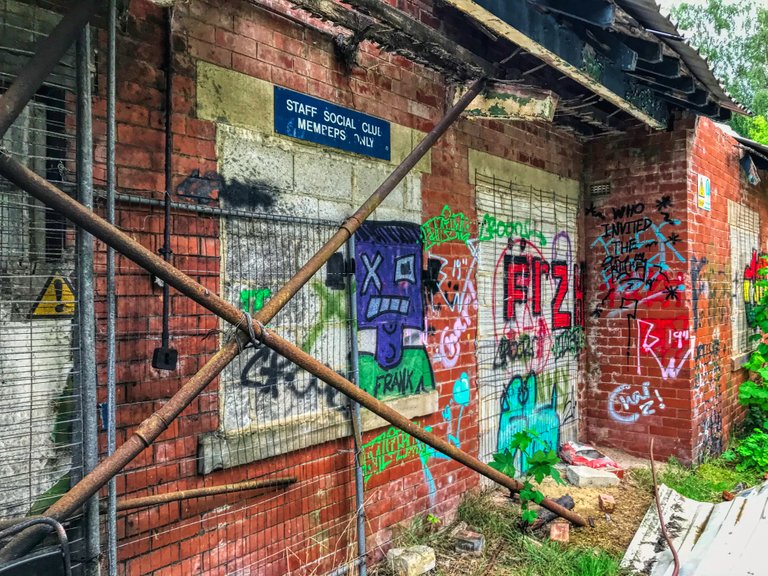 It was a calculated decision, and the fact the ladder was swinging around wildly when jumped on told us both a resounding NO!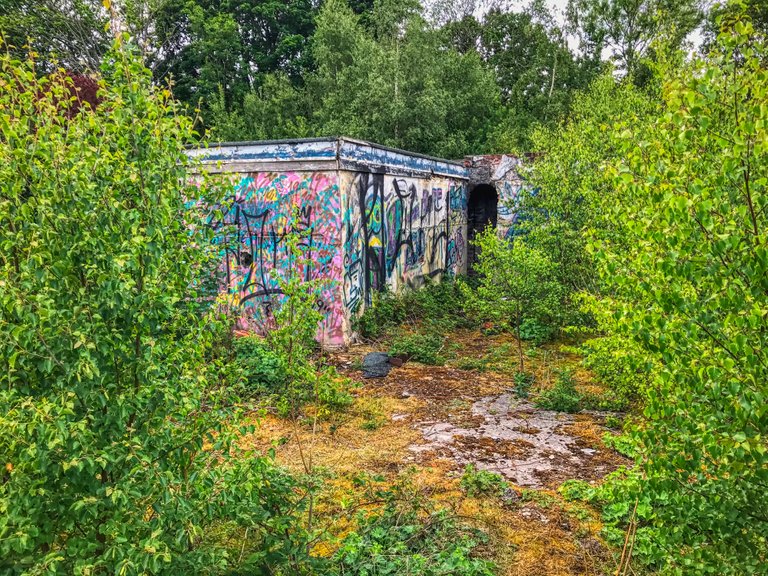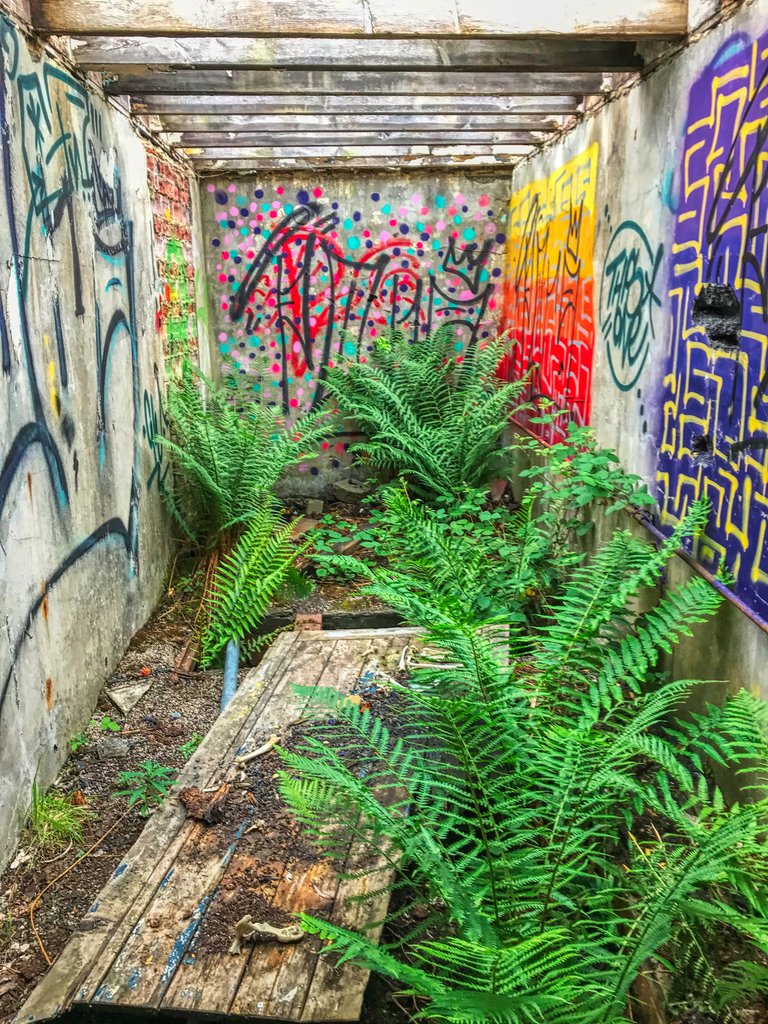 There is more to it than just this building; a few smaller ones were dotted around, most filled with graffiti of variable quality.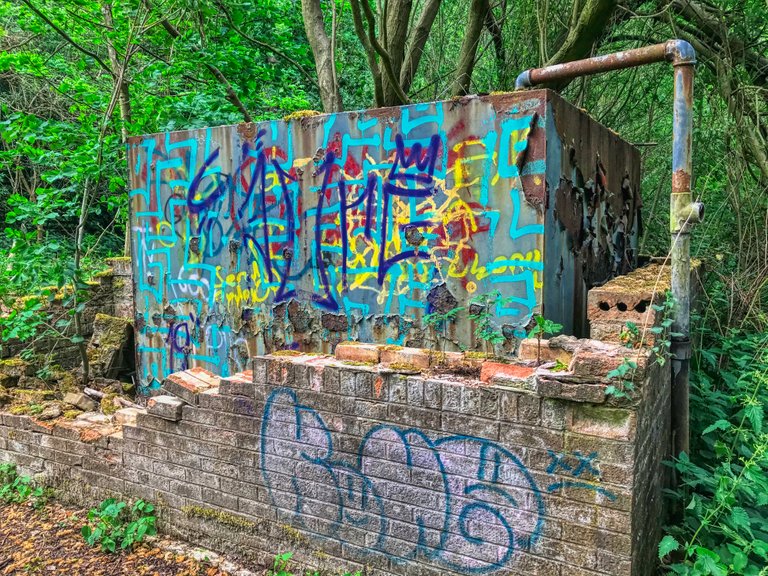 Even sewage tanks were not spared the artistic drawings of the local dickheads.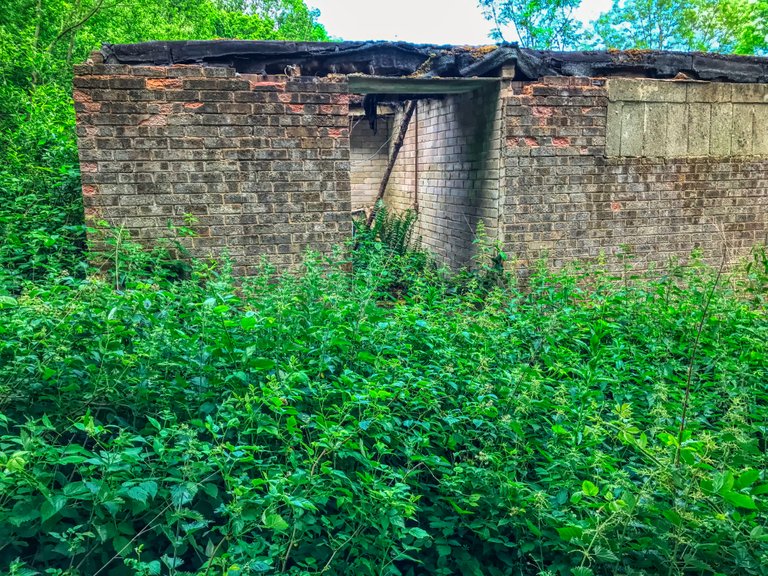 Other places were only accessible if you wanted to be serially stung or are into receiving sadistic plant pain.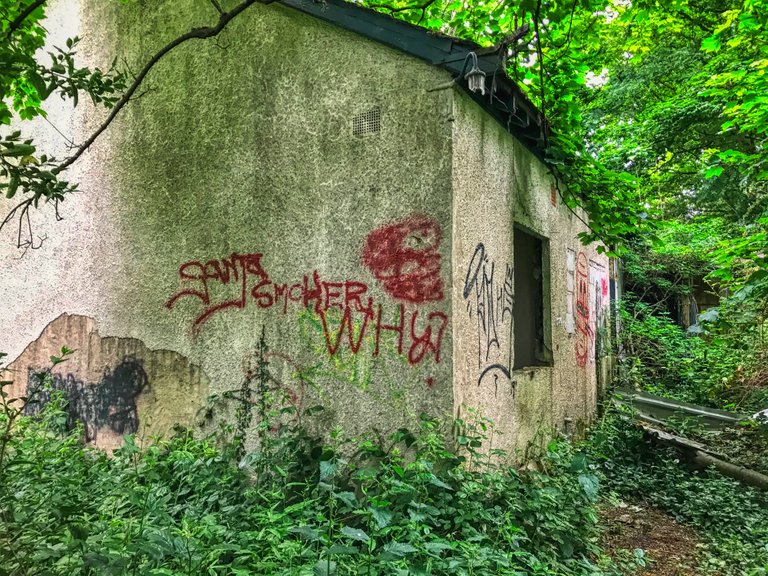 Close to the entrance was a small house but wrecked inside. We had a look anyway, finding little of interest.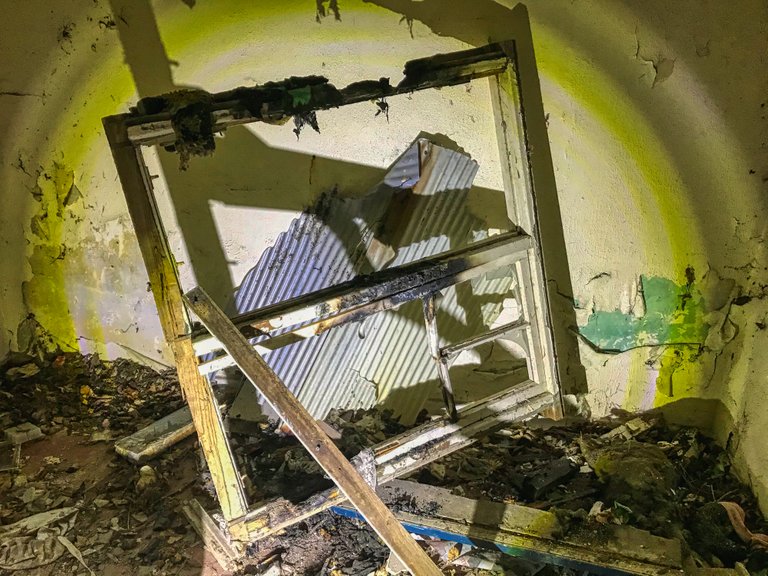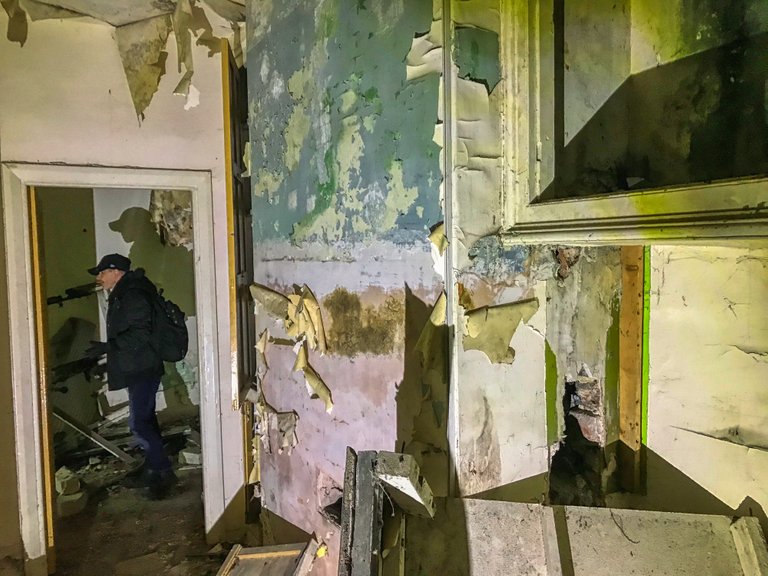 If this has also been closed since 1990, it's hardly surprising there's nothing inside. @dizzydiscovery getting in on the action again.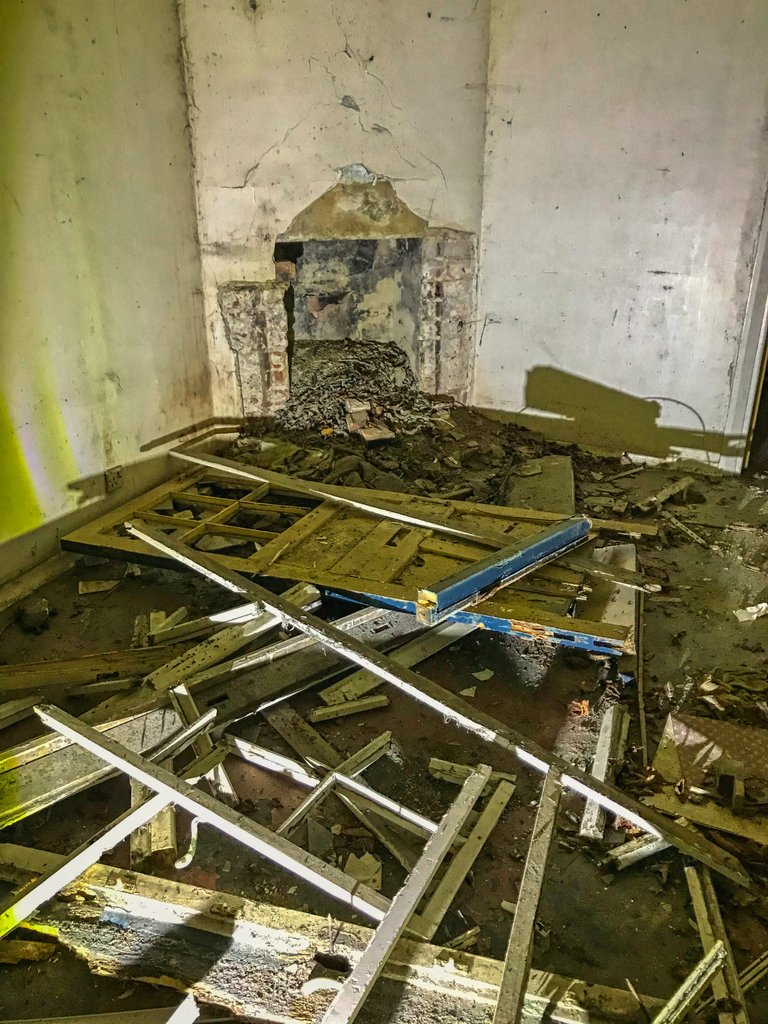 There was a fireplace inside telling me it was a residential building once. It seemed small for a house.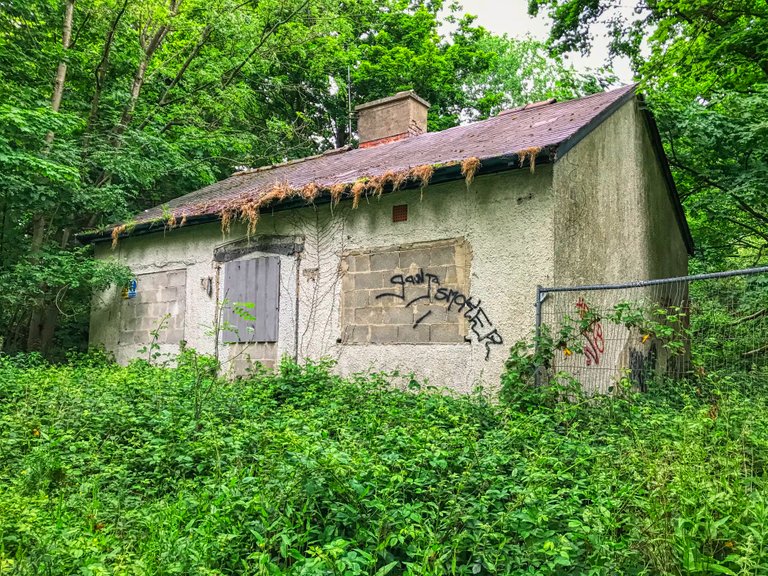 …'I mean, would you live here?'…
This area 'was' being monitored. We never found the easy entrance/exit as we felt like being action men once again scrambling under the fencing on leaving.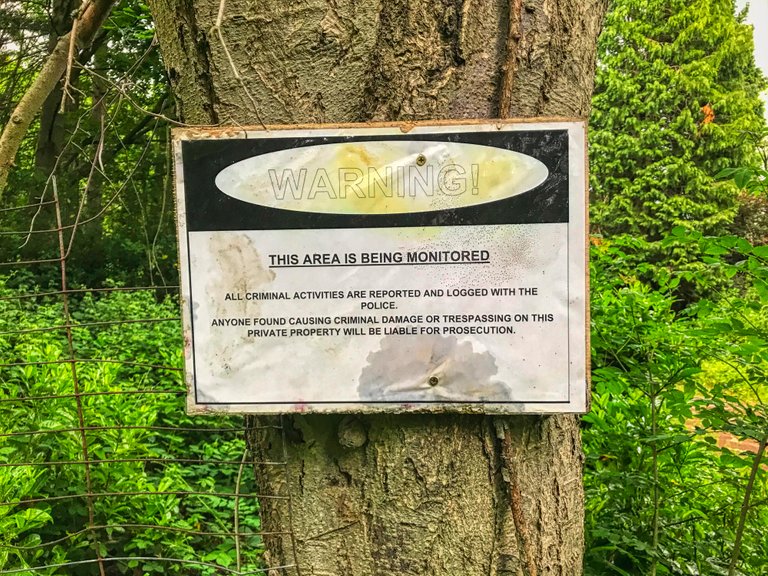 Only do this when it's dry and not pissing down.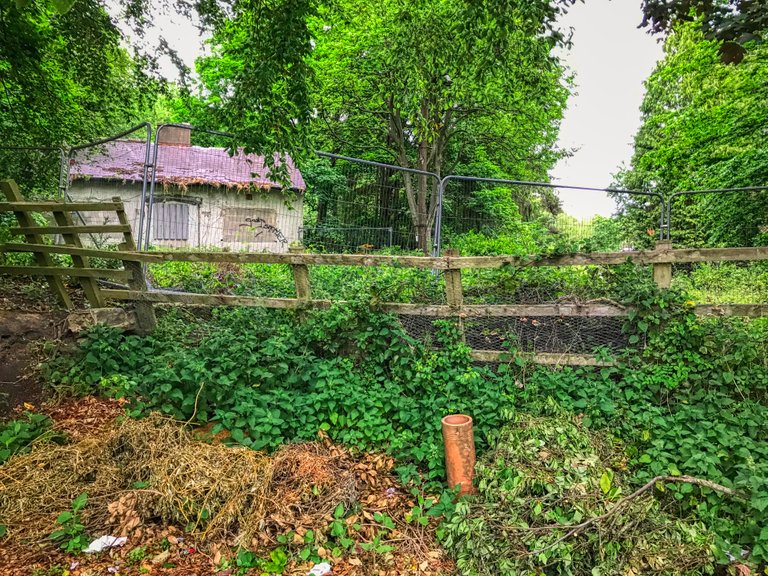 Middleton Tuberculosis Hospital; seriously, just don't bother. As far as shells go, it's not impressive.

Do you like posting your Urbex content and photography for FREE on Facebook and YouTube? I like to get some form of reward for my work and every time I create I do just that. Take a look at The Urbex Community on HIVE.
If you want to keep creating for FREE then ignore what you are reading. If you want to be like me and gain something other than BUGGER ALL for your work then click here and learn about posting on the HIVE blockchain.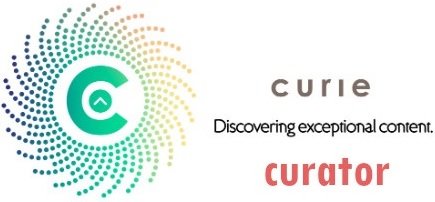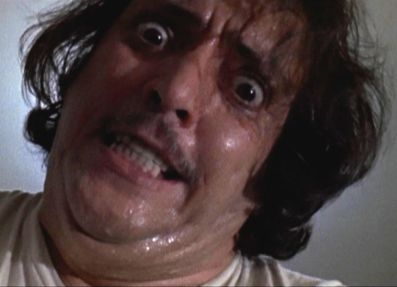 If you found this article so invigorating that you are now a positively googly-eyed, drooling lunatic with dripping saliva or even if you liked it just a bit, then please upvote, comment, rehive, engage me or all of these things.