The New White Lion pub was closed in 2010, that's ten years of neglect; I was not expecting too much to be inside other than dust and cobwebs.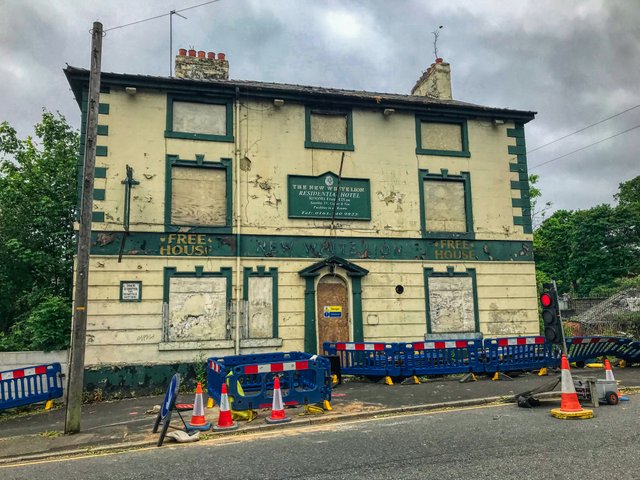 Some research showed me that it was older than it looks at more than 200 years of age.
The New White Lion was built in 1809 when the original Old White Lion inn and Middleton Old Road in Blackley was bypassed by the Rochdale Road turnpike.
The pub was originally a multi-roomed affair, with a resident headless monk ghost, who was linked to the old Blackley Hall which once stood nearby
Another more recent claim to fame is suggested by the Dick Turpin sign on the New White Lion, but this turned out to be a joke by the landlord, whose mate Richard Turpin used to help out at the pub.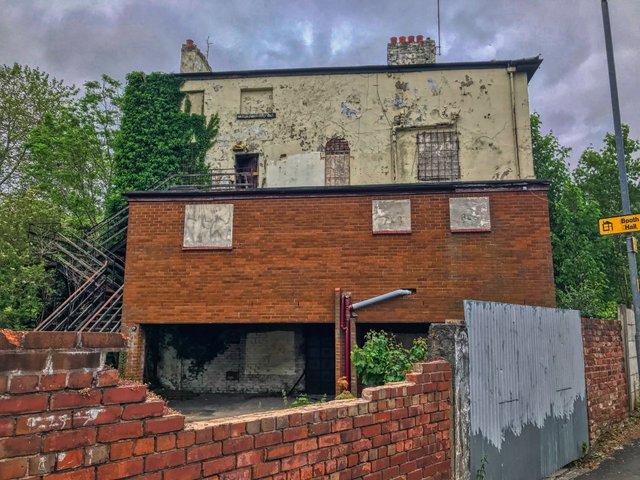 After a little research that a certain GoonTuber had visited recently, I felt there may be a decent chance of getting inside and was right!
…'the New While Lion is not looking quite so new and shiny anymore'…
I had to check this claim and as noted above, it is a load of bollocks! In fact, Mr. Turpin died at the young age of 33 in the year 1739, some years before The New White Lion was built.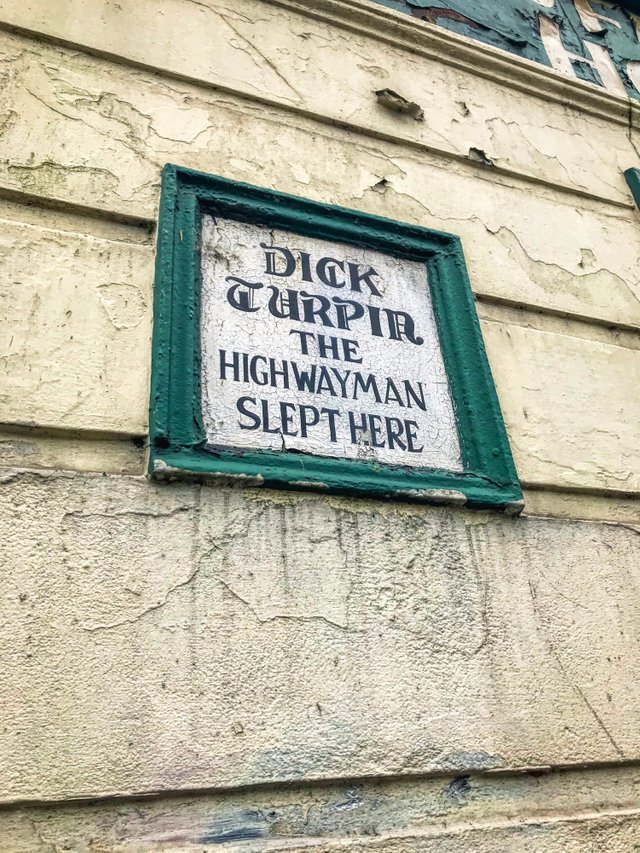 A highwayman was a perilous career and short-lived.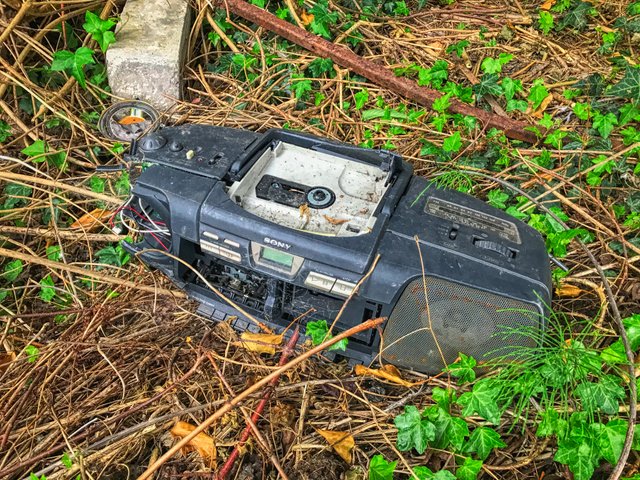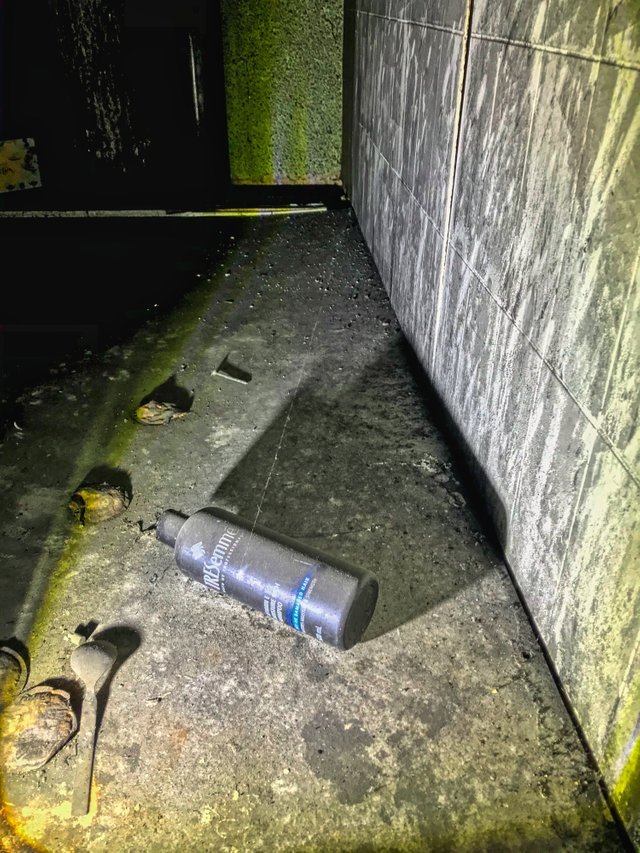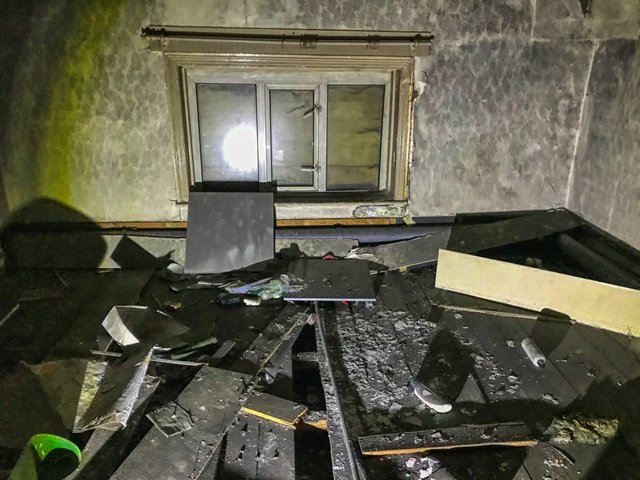 My initial reaction to stepping into this building was, 'watch your footing'. The upper level was extremely dodgy and had missing floorboards and holes everywhere.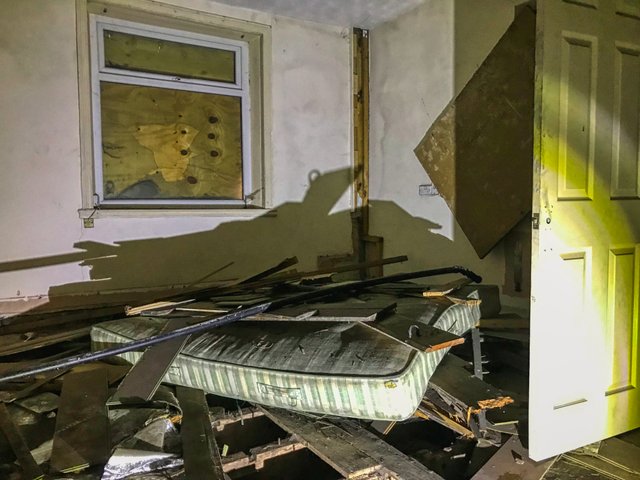 One has to start learning to walk on beams or where you think they should be.
I almost got trapped in one room as the door closed behind me with no handle on my side. I managed to prise it open but struggled.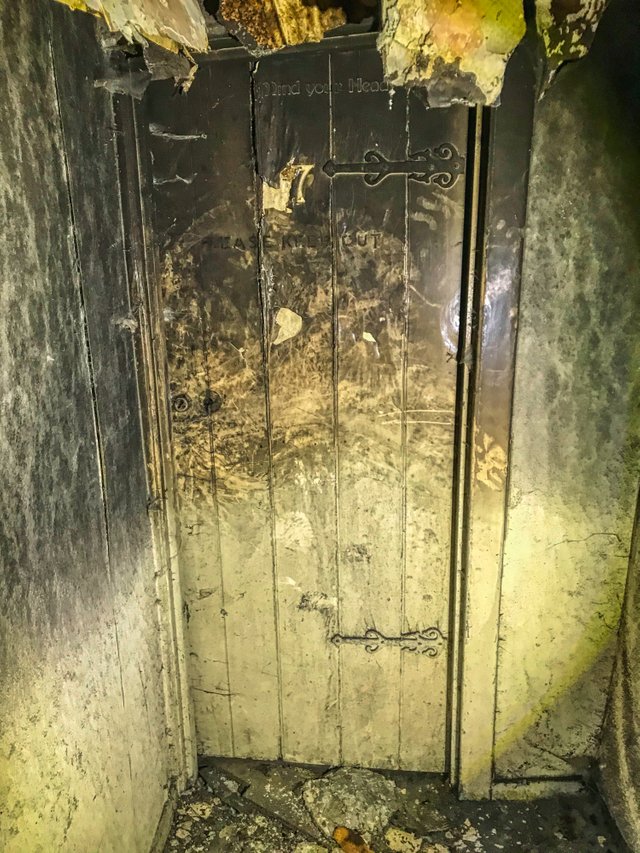 …'you can get trapped inside rooms if the door closes and you're soloing'…
I know @dizzydiscovery would have opened it but it does highlight to me that you need to be careful.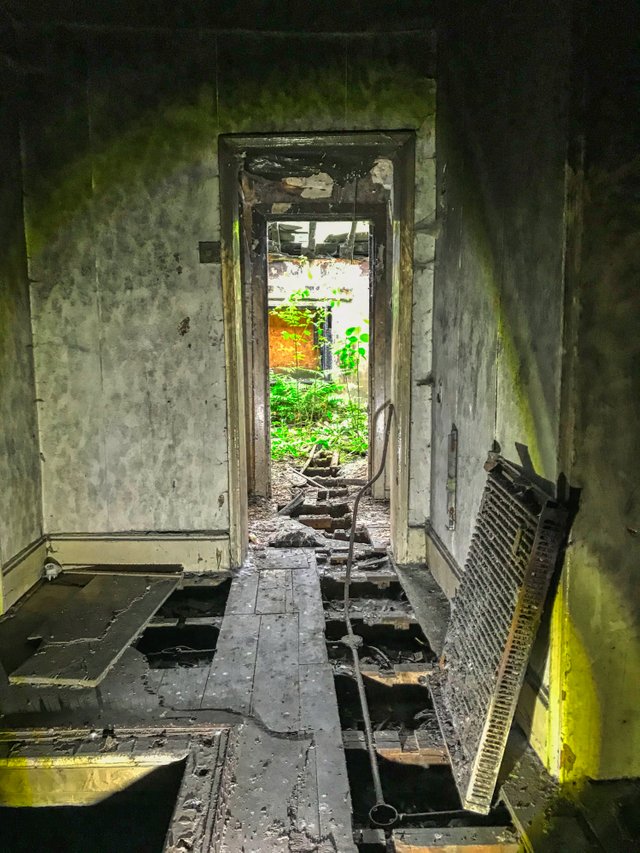 Part of the upper floor was open to the elements with the usual chorus of pigeons.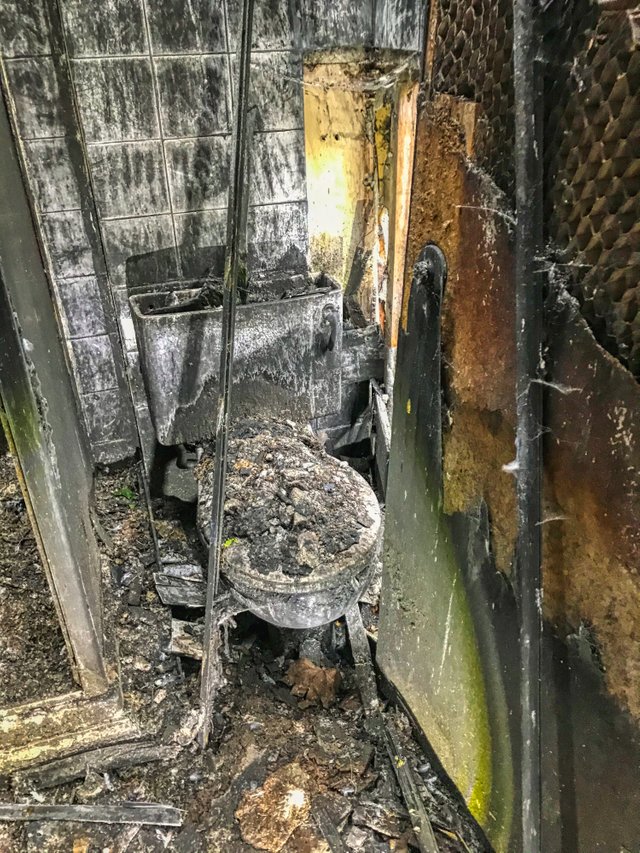 One of the worst toilets I have ever seen resides in this area, we are all fortunate that the lid is closed.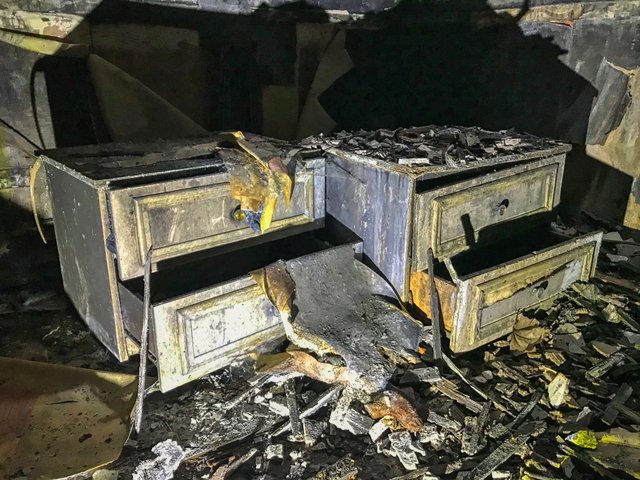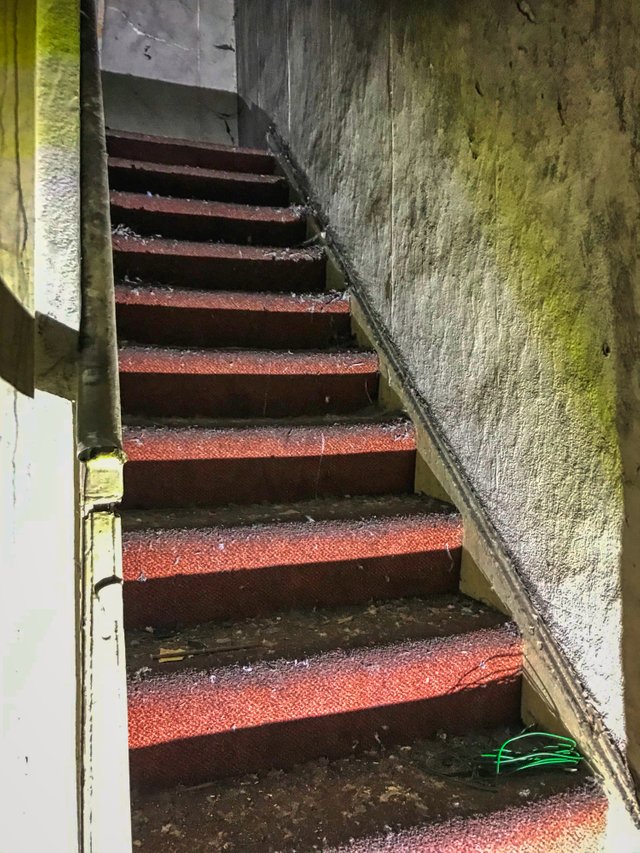 The downstairs area was a little more exciting. A solitary old cigarette machine had been left behind.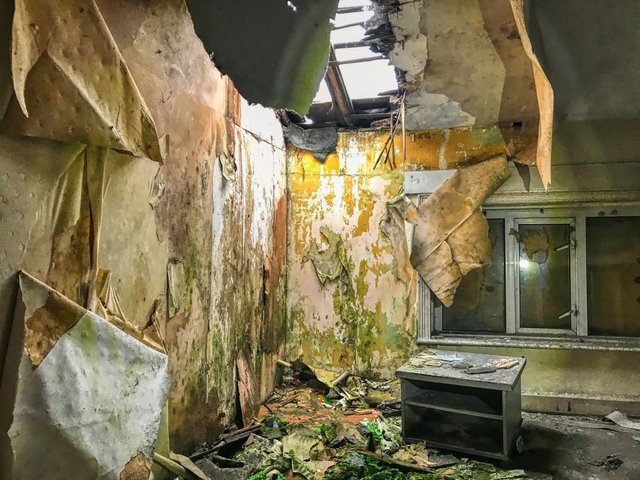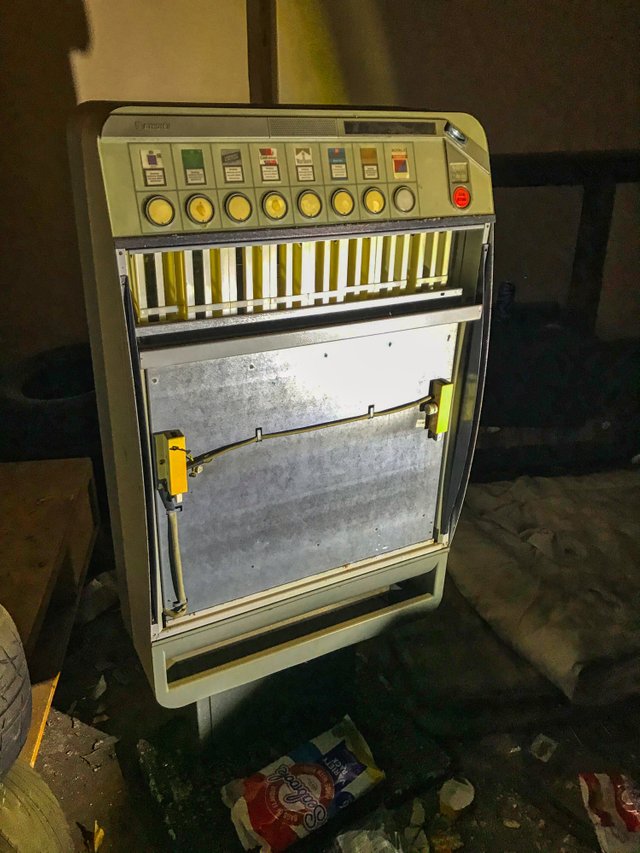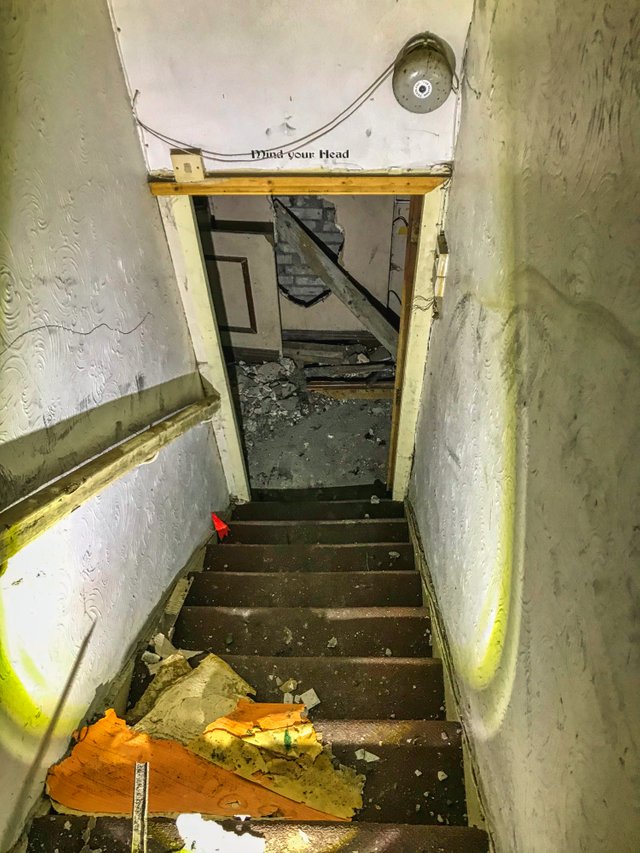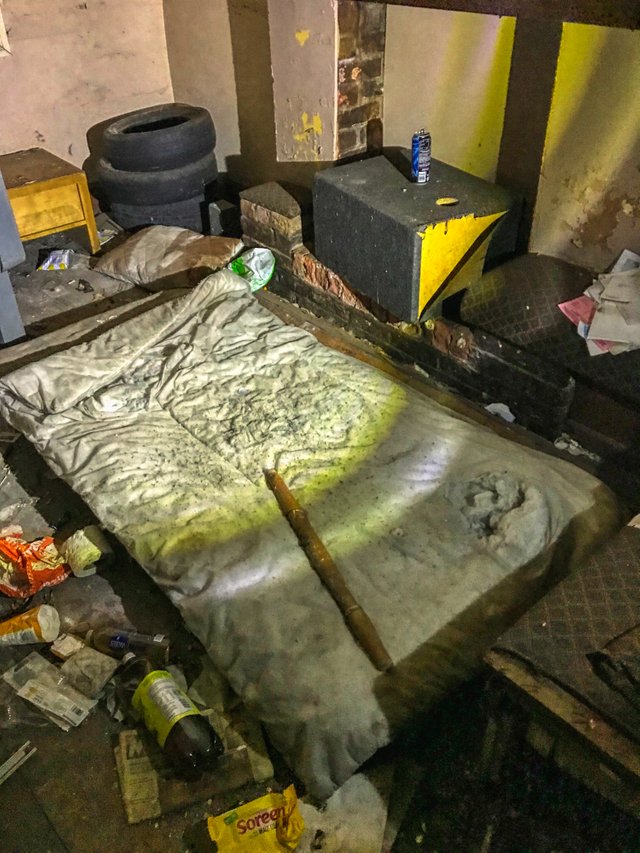 The homeless as usual have had a try here and decided it was far too creepy to live here.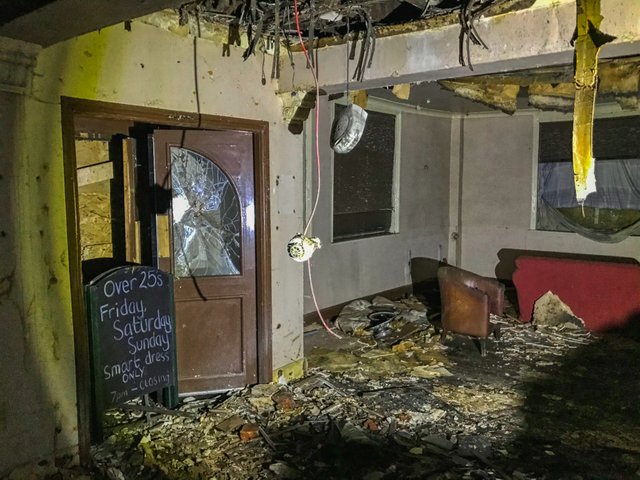 The bar was quite wrecked but there were signs that humans once lived here and it was a pub. Over 25's on the weekend days? It's no wonder they had no customers!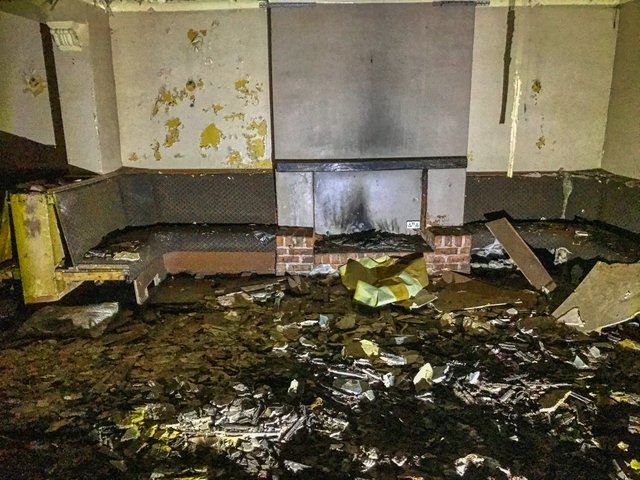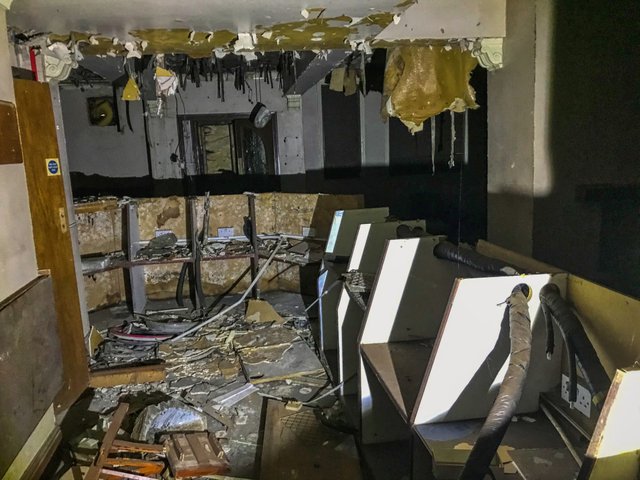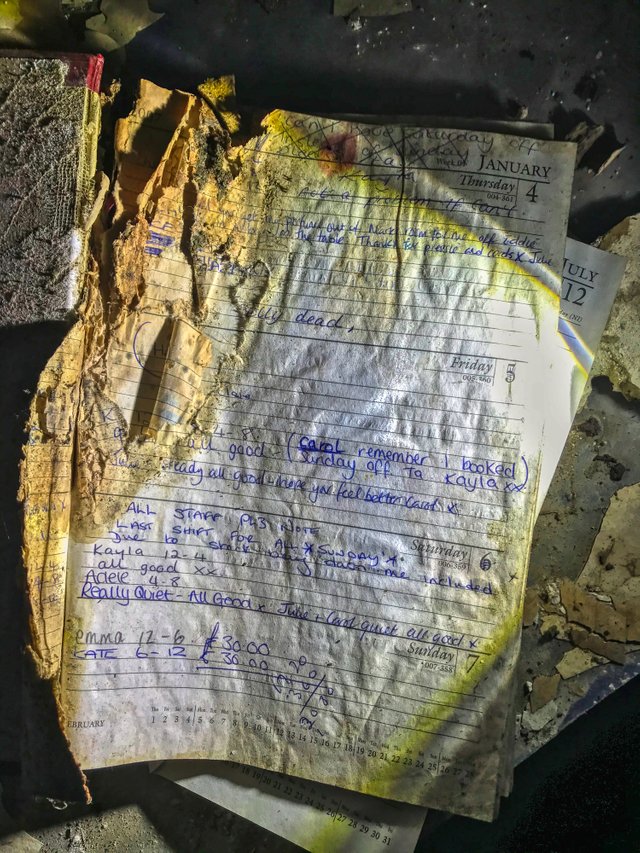 This partially burnt log was revealing and told me a lot about the state of the business.
'Totally dead', 'Really quiet', it tells the story of what was happening at The New White Lion and £30 for a 6-hour shift?
Was this the income of the pub in its last few months?
Someone is obsessed about keeping the door closed, this was not the only door I spotted this scribbled on.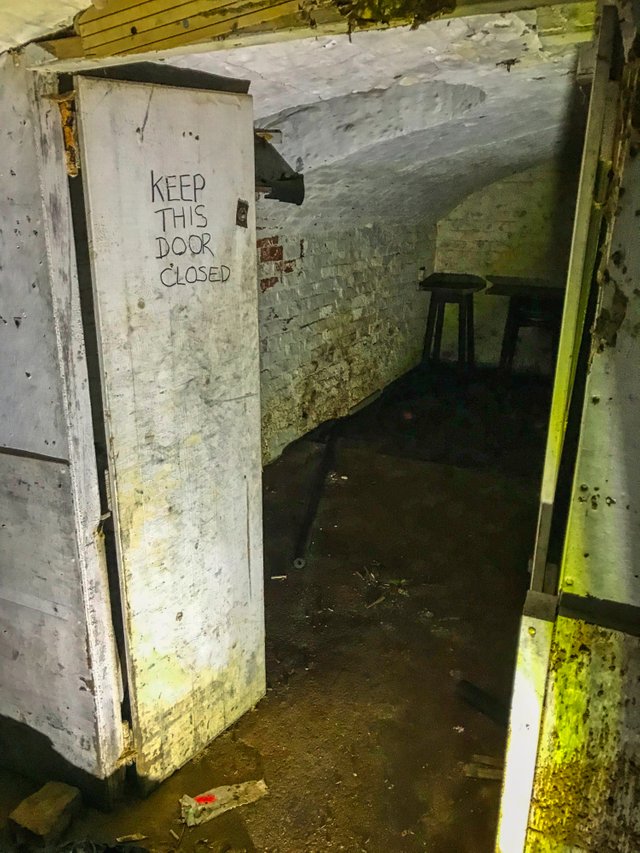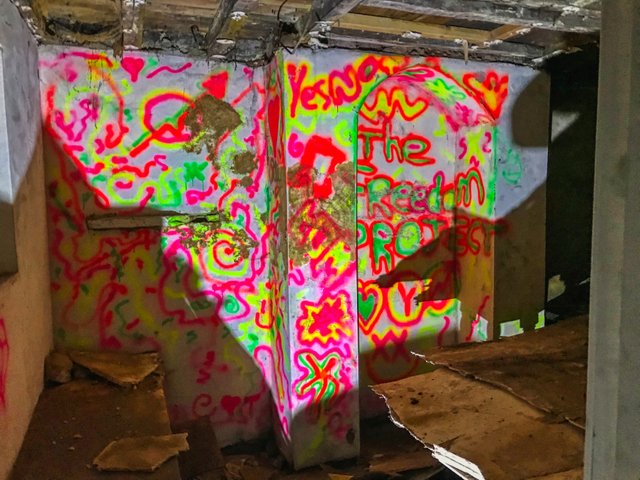 Deep down in the cellar, we saw this room with a load of colourful graffiti. Otherwise, we saw little, why this room?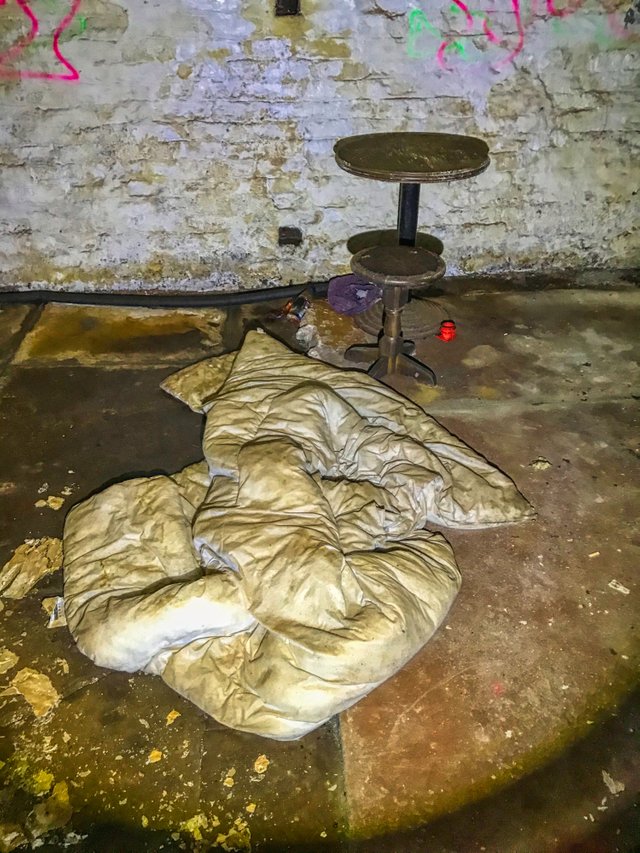 We found this old sleeping bag in the cellar, it was damp and wet there. They must have been desperate.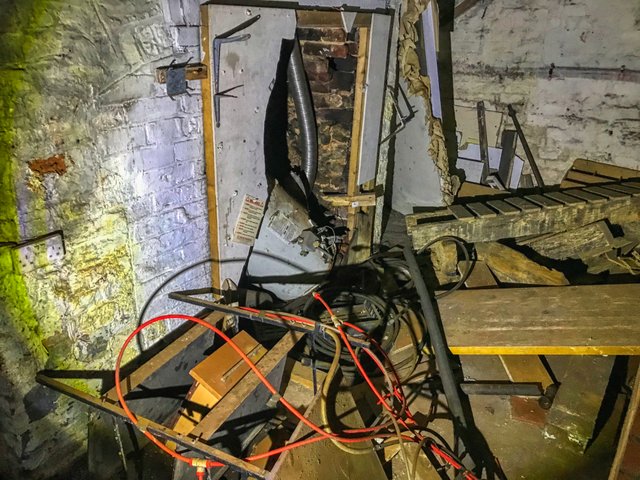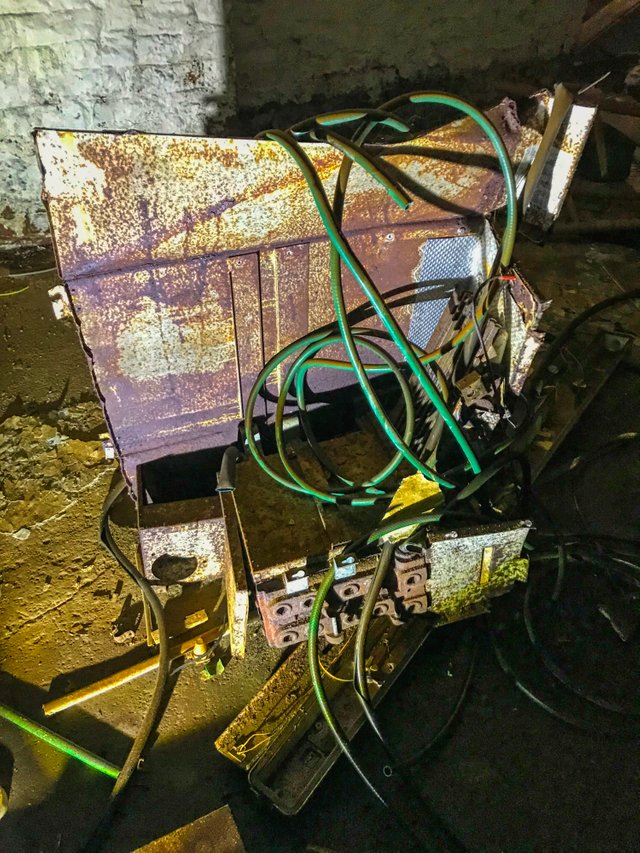 Pubs can be a mixed bag, some of them contain a few things, and this one had little, and where was the headless monk? I was hoping he would pop up and say hello, though without a head that may be quite hard.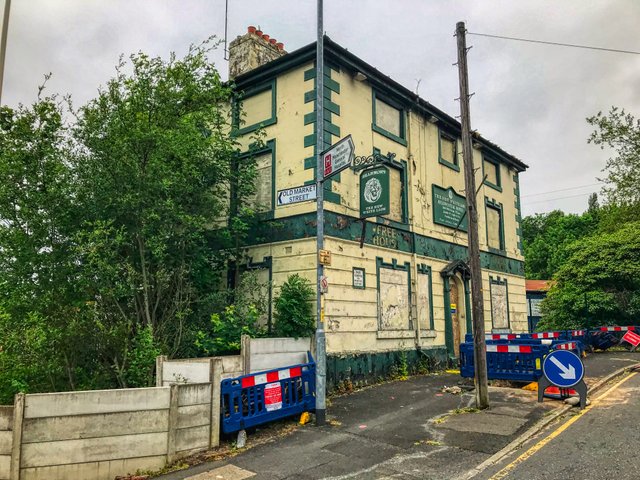 I can't imagine The New White Lion to be a listed building, so why is it still standing and making a mess of the visual imagery in the area?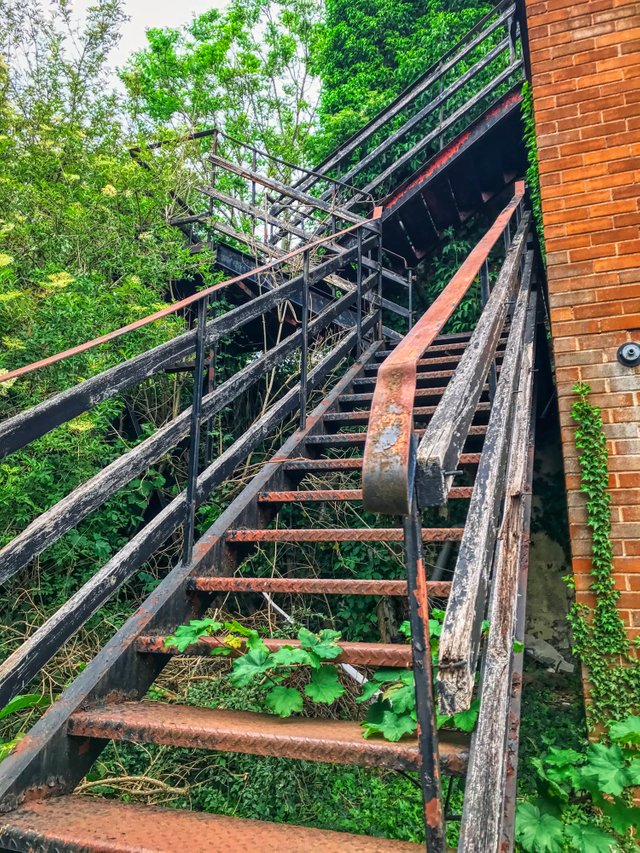 Visited May 2020, with @dizzydiscovery.

Do you like posting your Urbex content and photography for FREE on Facebook and YouTube? I like to get some form of reward for my work and every time I create I do just that. Take a look at The Urbex Community on HIVE.
If you want to keep creating for FREE then ignore what you are reading. If you want to be like me and gain something other than BUGGER ALL for your work then click here and learn about posting on the HIVE blockchain.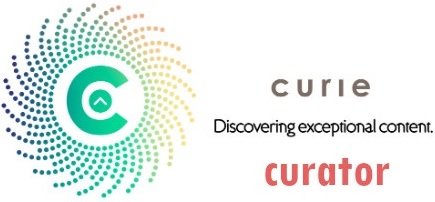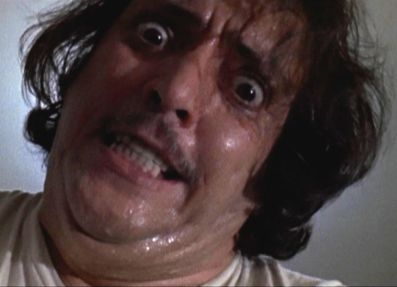 If you found this article so invigorating that you are now a positively googly-eyed, drooling lunatic with dripping saliva or even if you liked it just a bit, then please upvote, comment, rehive, engage me or all of these things.