As I am no longer posting my content on Facebook and my audience is mostly non-Urbex people on HIVE, I can name locations with a little more ease.
I won't be revealing where they are and in some circumstances where it is required, will not name anything at all.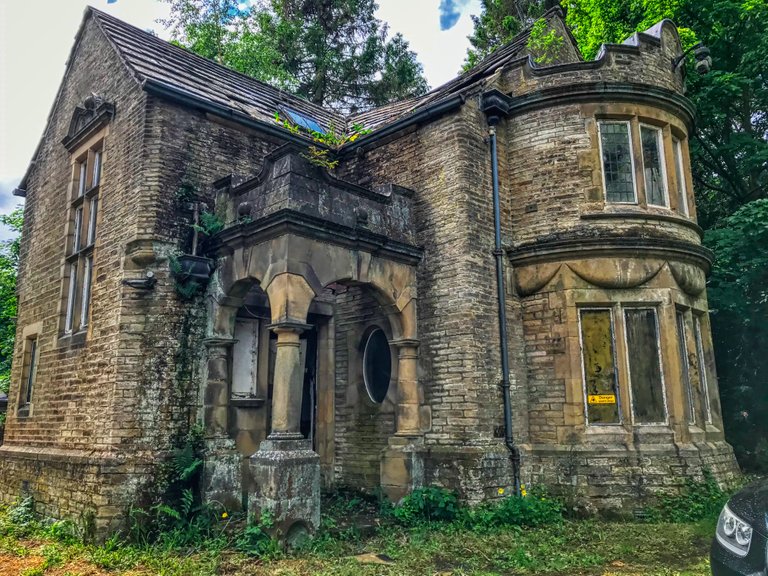 In the case of Whinburn Hall Gatehouse, and it being a wreck I have little qualms about this one.
Whinburn Hall proper has some history in that the last owner had been served with an eviction order and then subsequently killed himself. The story is here and from 2015.
A £1 million mansion in which a former owner killed himself is still for sale two years after the tragedy as buyers shun the jinxed property.
Potential purchasers of the "unlucky" house are being warned that the previous owner took his own life by jumping from the top of a turreted tower.
Currently, it has new owners and is NOT an Urban Exploration target. The gatehouse at the entrance is very much one and a place I had my eye on.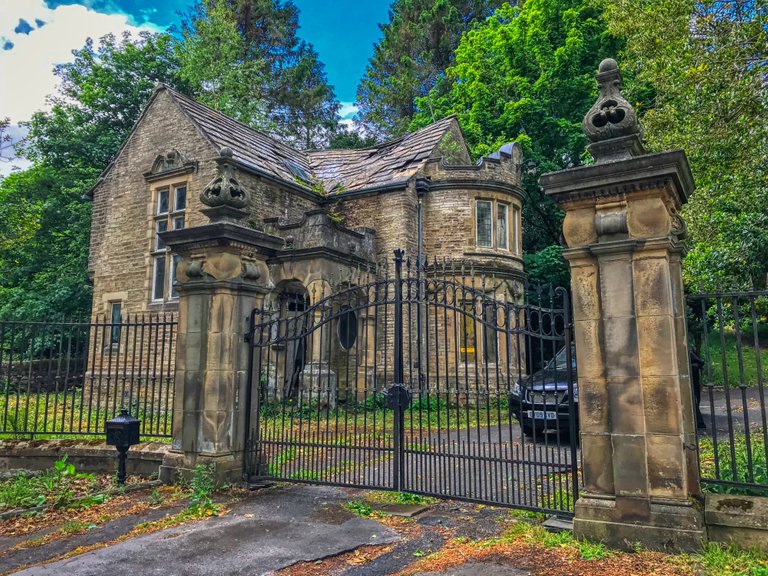 A million quid seems a bit cheap for a jinxed mansion, lots of ground, and this liability next to the front gate.
I could see there was a lot of land, and the house was placed a long way back.., so far we couldn't see it.
This was all the better, as we had to jump over a couple of walls to circumvent the locked gate and enter the old gatehouse.
…'there were too many nearby houses and possible eyes watching us vault these walls for my liking'…
The first thing I saw after entering was the stairs or lack of them. I do try and get to the upper areas always, but this one was going to be challenging.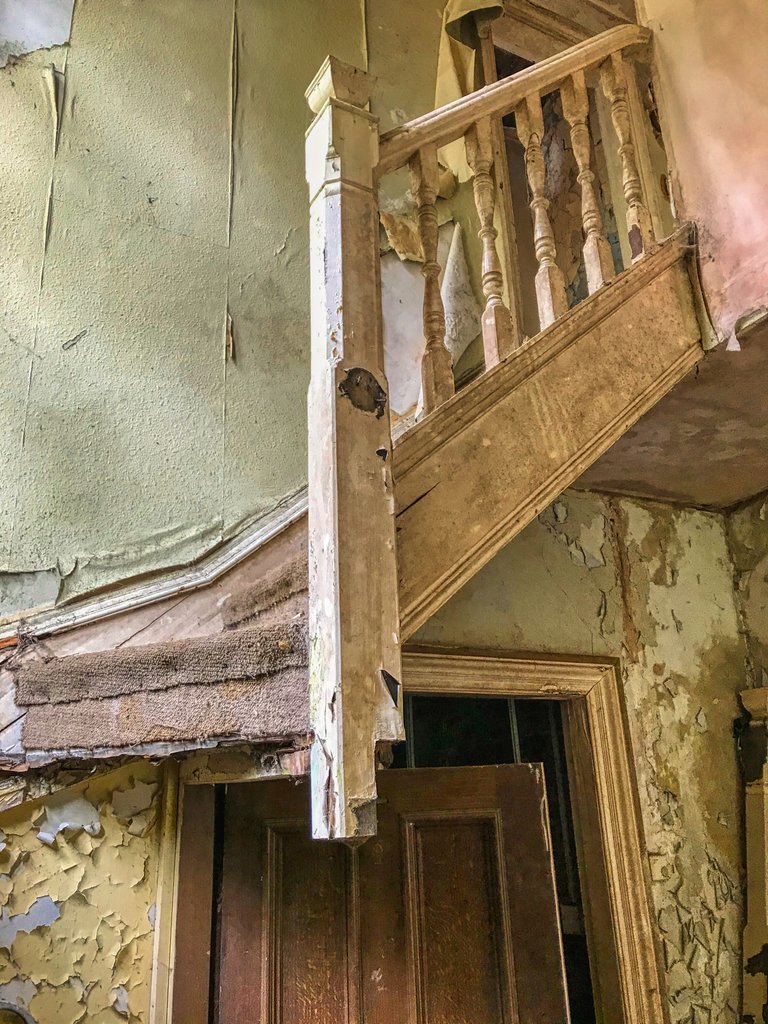 Someone had left handy implements for us, but dangling from that bottom stair with my legs flailing wouldn't be much fun.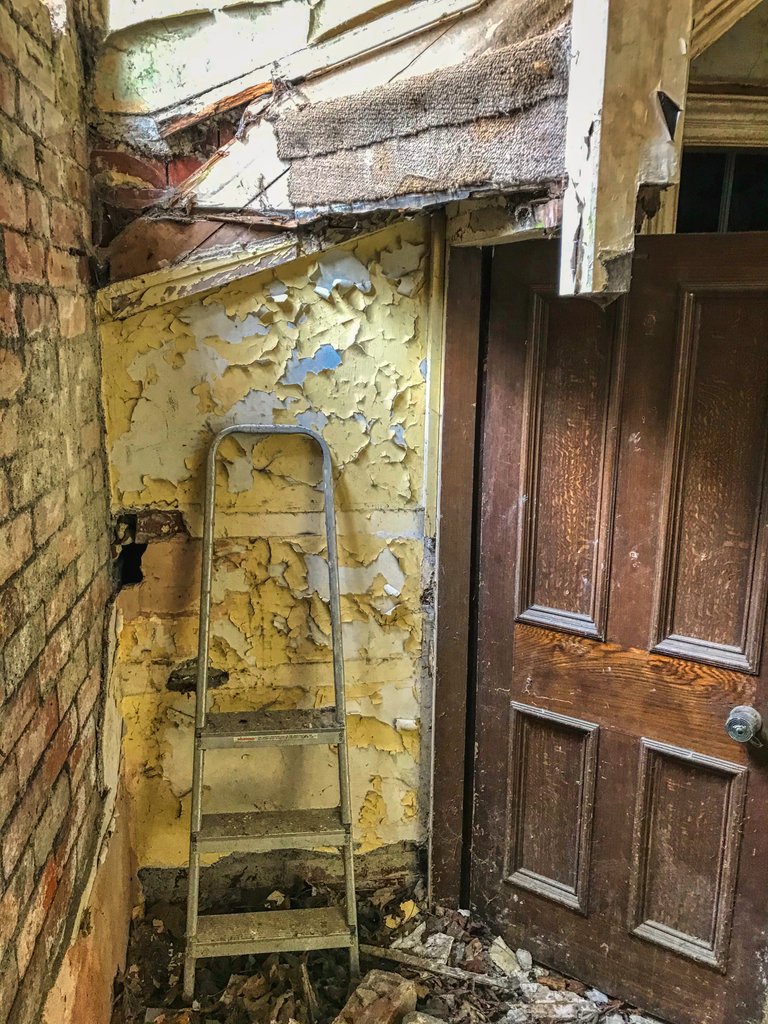 I did suggest to @dizzydiscovery that we fetch the ladders but dismissed it. Hindsight tells me that would have been a bad idea.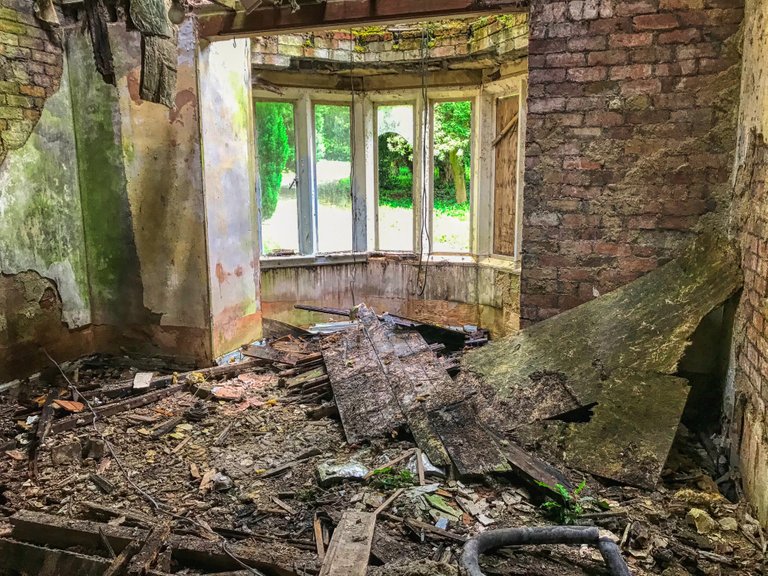 The gatehouse was a wreck with large holes in the floor and little else in the front-most room.
This looks like an eighties style gas-fire.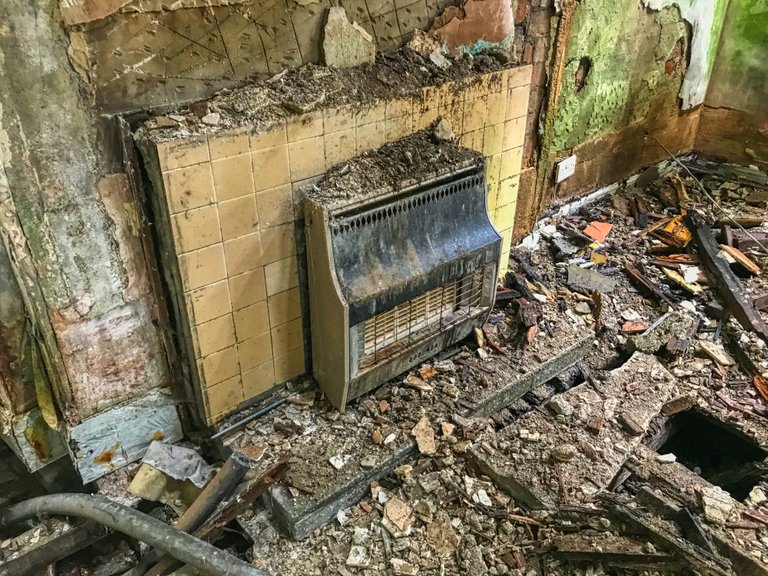 Inside was deceptively small and I was surprised by the lack of inner space.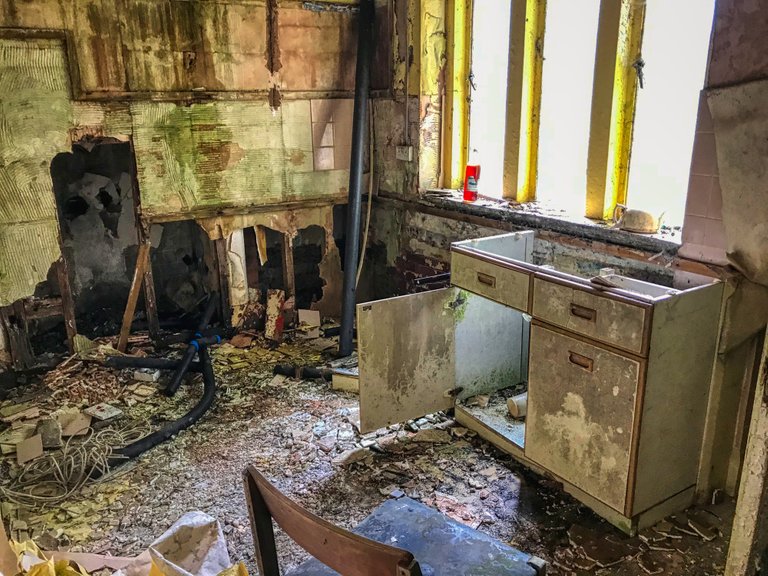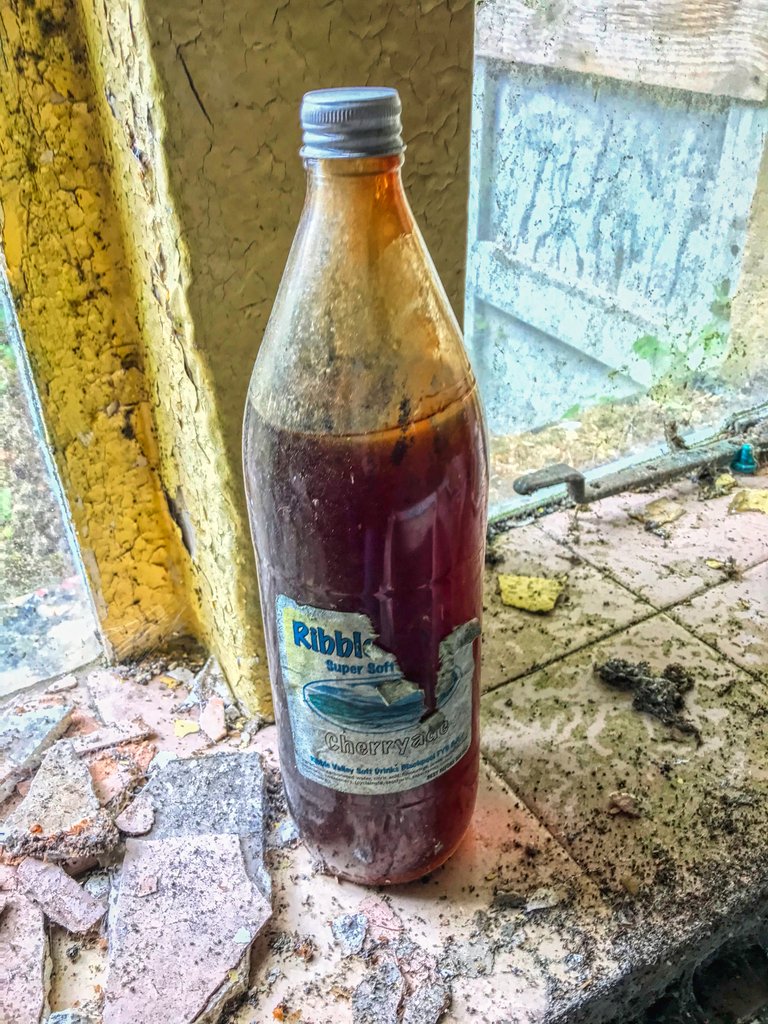 The kitchen did have a few goodies remaining. The bottle of Cherryade didn't look too appetizing, I gave it a miss.
The teapot contained a mixture of cobwebs and pigeon shit, lovely! Still, it was quite photogenic.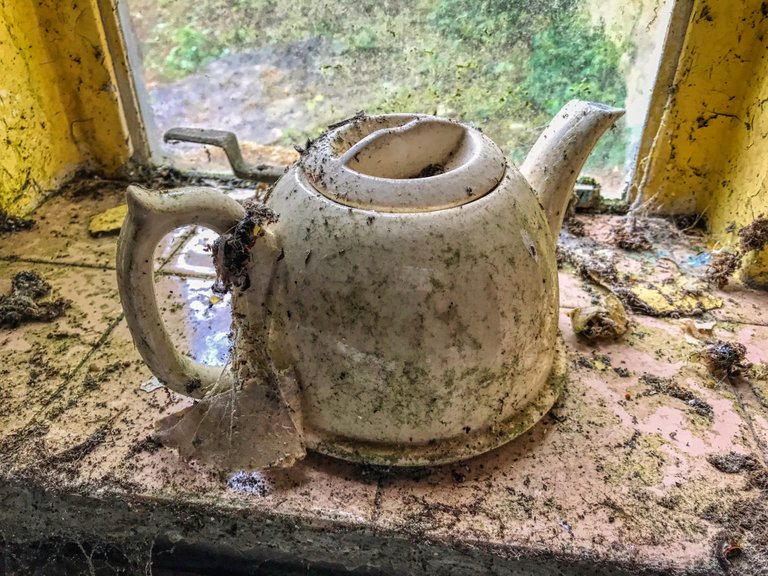 We had been inside for all of ten minutes and @dizzydiscovery whispered to me, 'car outside'.
Peeking around the corner there was in-fact a car. Were the owners heading out?
We decided to hide, at least for a while. The tension does build in these situations; @dizzydiscovery looked around the corner again and said to me.
'there's a young Asian lad running around like a madman with blood in his eyes'
...'oh fucking great…., this is what we need, a bloody maniac after our blood!'...
Next minute a female voice comes floating over to us, 'anyone in there?'
We figured to come clean, as short of a few external shots had all we need. The gatehouse was not especially huge.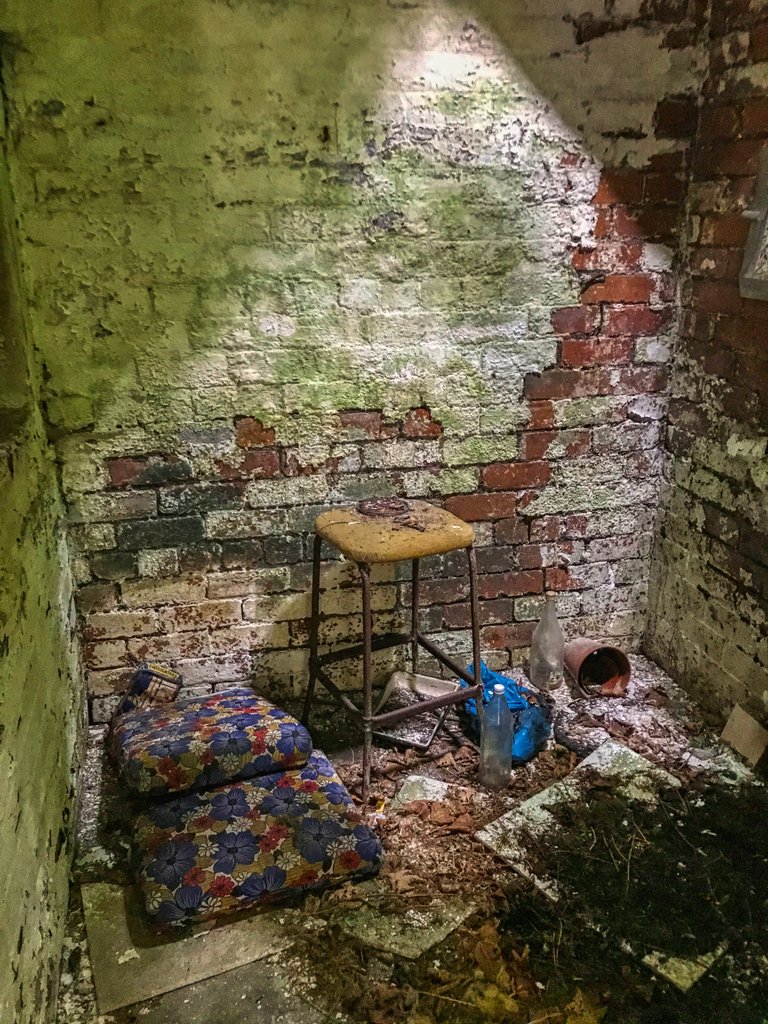 The Asian lady seemed perturbed about our presence but calmed quickly after @dizzydiscovery showed her some photographs, and assured her we were not here to pillage the manor house, rape the women, and enhance the jinxed reputation of Whinburn Hall even further.
The young lad of 19 or so still looked intent on killing us and the murderous look never left his eye. Maybe he was mute as he didn't say a word.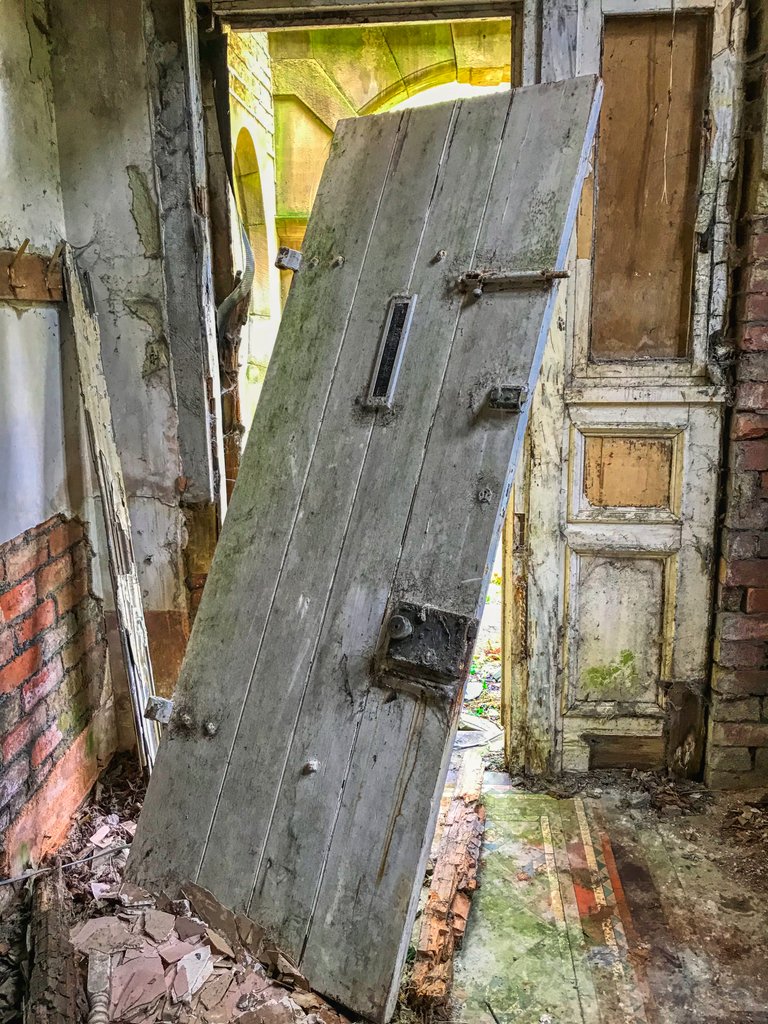 I did ask politely if I could take a few externals before the lady showed us out, and after a long pause, she agreed.
…'diplomacy can win them over sometimes unless you are dealing with a raving psychopath'…
I thought better of saying, 'can you move your fucking car out of the way while you're at it'.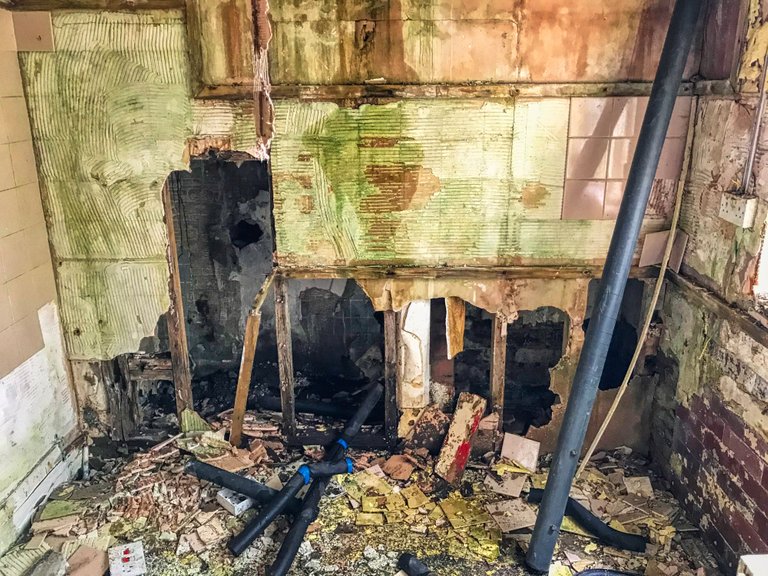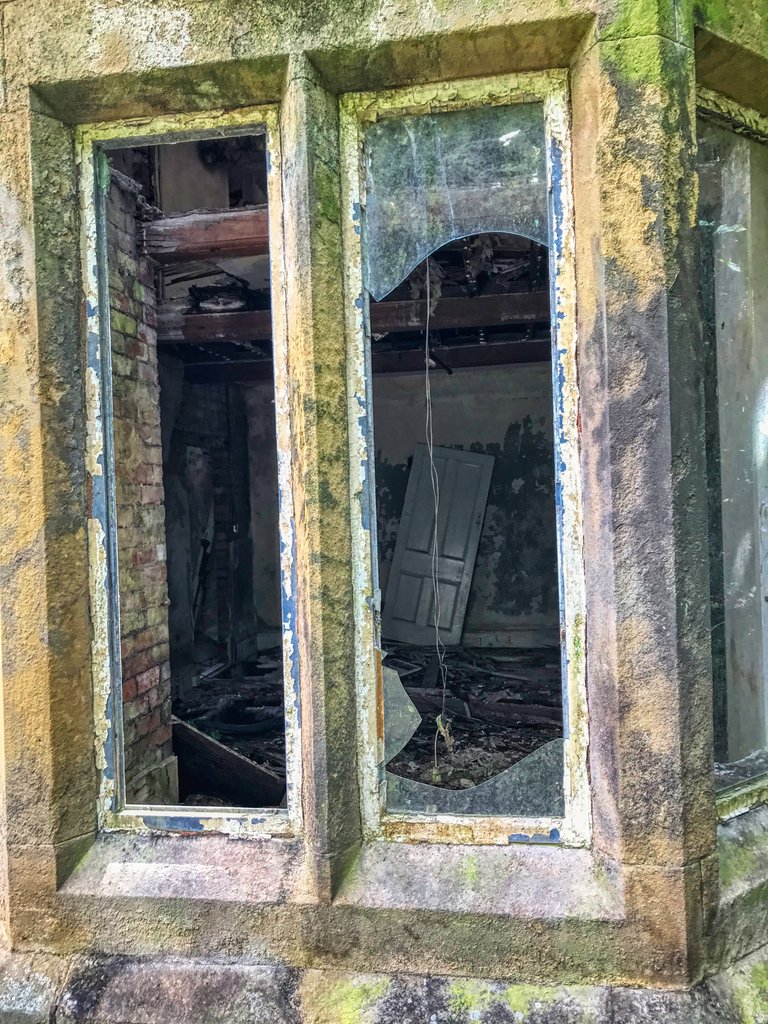 No, that may have been a little too much. I did question her on how she knew we were on the grounds.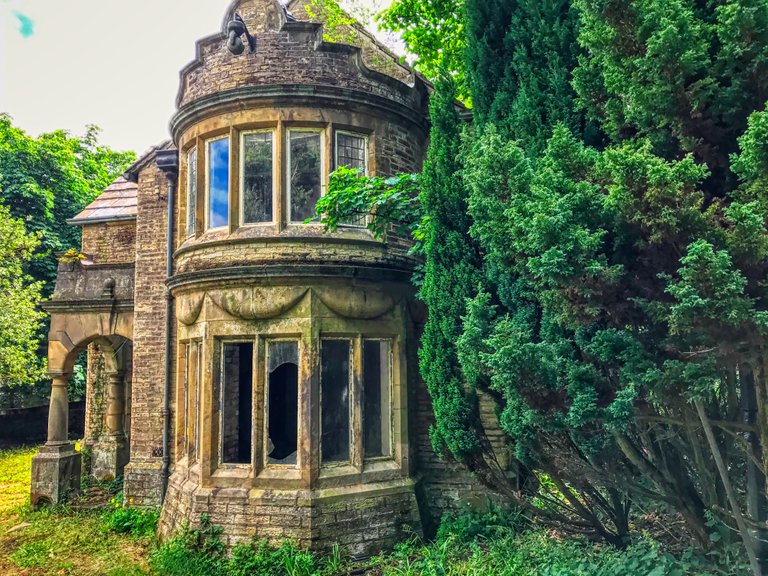 'We got a call', was the simple answer. Now you know why I don't like busybodies.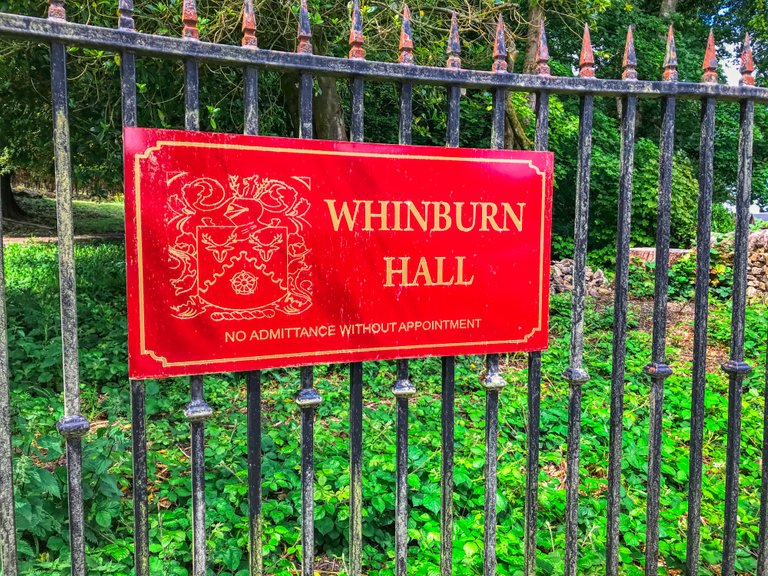 I mean.. do we look like robbers?

Do you like posting your Urbex content and photography for FREE on Facebook and YouTube? I like to get some form of reward for my work and every time I create I do just that. Take a look at The Urbex Community on HIVE.
If you want to keep creating for FREE then ignore what you are reading. If you want to be like me and gain something other than BUGGER ALL for your work then click here and learn about posting on the HIVE blockchain.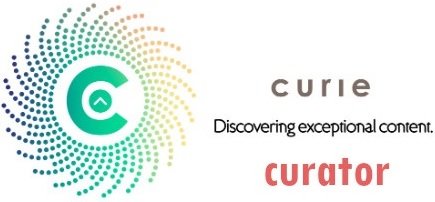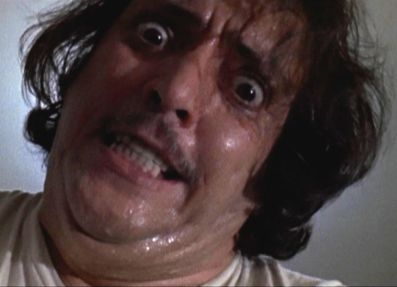 If you found this article so invigorating that you are now a positively googly-eyed, drooling lunatic with dripping saliva or even if you liked it just a bit, then please upvote, comment, rehive, engage me or all of these things.