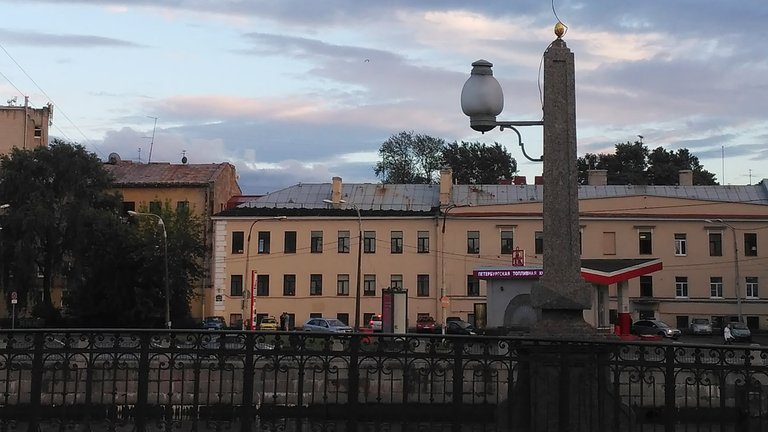 This is the Little Kalinkin Bridge. It was built over the Griboedov Canal in St. Petersburg. This bridge was built in 1783, simultaneously with the construction of granite embankments of the canal.
It's such a foreword. Next I'll show you three pictures, and it would be great if you could guess what the catch is before I go on with my story.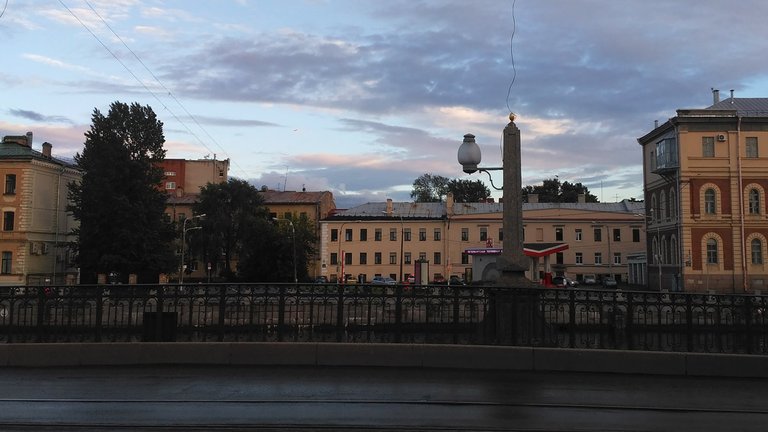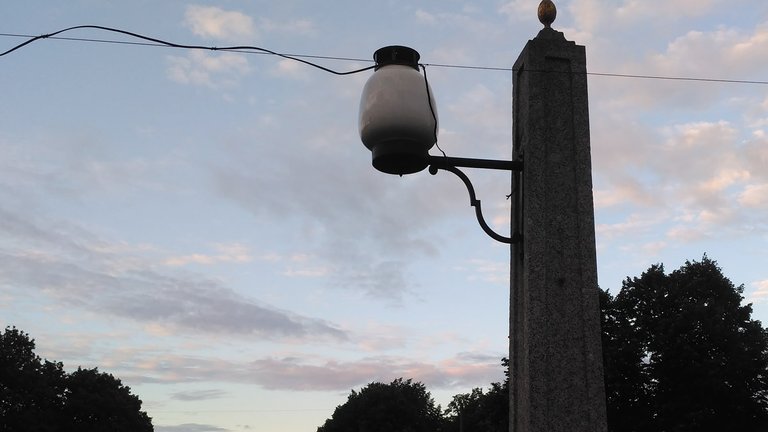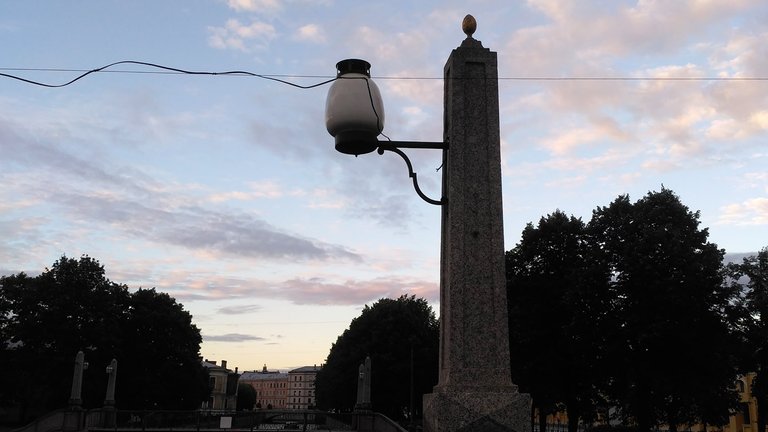 The first and second photos show the Little Kalinkin Bridge, while the third and fourth photos are taken on Pikal Bridge.
A standard design was developed for the Kryukov Canal Bridges and the lower reaches of the Griboyedov Canal, and these bridges are still similar to each other, in spite of numerous reconstructions. The overall appearance has been preserved by the lanterns. Their granite bases and elongated forms of plafonds create a recognizable silhouette. There are three bridges with such lanterns in total: Pikalov, Malo-Kalinkin and Alarchin, all across the Griboyedov Canal. Bridges over the Kryukov Canal are similar to these three bridges, but not completely, there are also significant differences.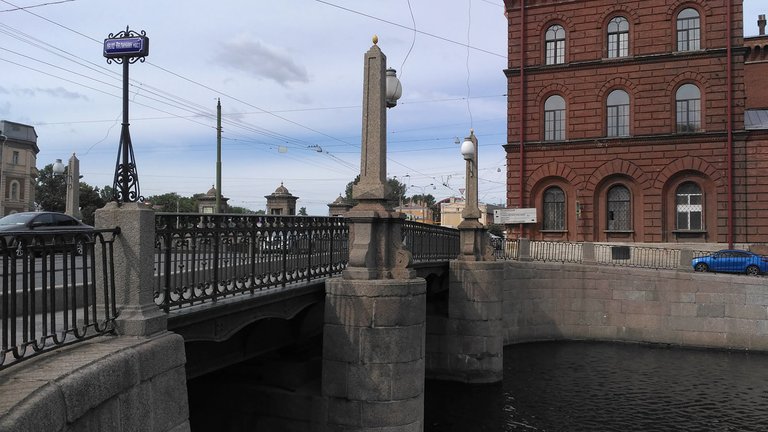 | * | * |
| --- | --- |
| Location | Saint Petersburg, Russia |
| Date | July 2020 |