Today supposed to be a good day. Source: www.mastersung.com
今天应该是一个好日子。来源:www.mastersung.com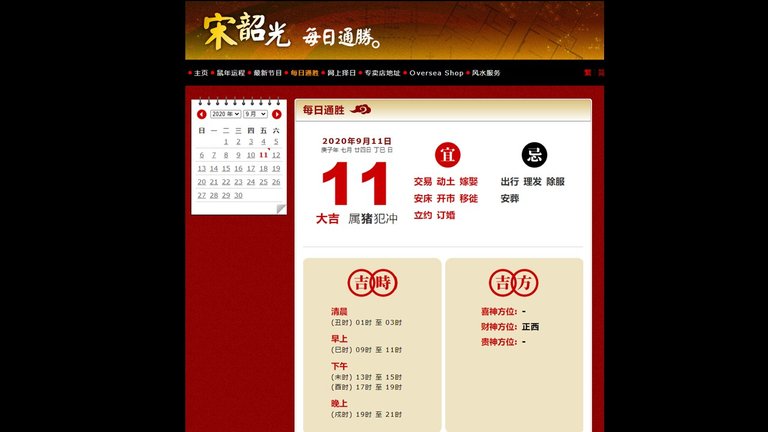 🎶Meanwhile, some music for you to enjoy as you read. This piece is part of Vivaldi's The Four Seasons, particular the first of the 4 violin concertos, called Spring.

🎶让大家继续读的时候,欣赏一点音乐。这件作品是维瓦尔第的"四季"的一部分 - 4小提琴协奏曲中的第一首,名为"春天"。

Source | 来源: https://musopen.org/

https://soundcloud.com/alan-chang-563971986/four-concerti-grossi-4-vivaldi-op8-i-la-primavera-allegro-largo-allegro
Source | 来源:
https://musopen.org/music/2213/antonio-vivaldi/the-four-seasons/
---
I was looking at a mail from Ameritrade and thought I should do something with the money after I sold off my Oracle shares some time back.
我最近在看Ameritrade的邮件。我在想卖掉了我的甲骨文股价一段时间也该拿些钱出来投资。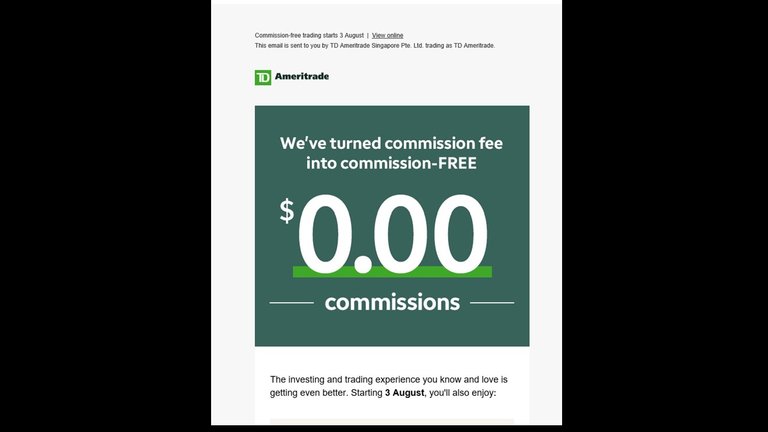 I was looking at a few ETF in healthcare or biotech and decided to place an order for this one late yesterday past 11pm which is considered the start of a day for the lunar calendar. Early this morning, I checked and found the trade was done over night. Let's hope this do well.
我在看看医疗或生物技术有关的几个 交易型开放式指数基金,并决定在晚上11点后下订单买这。我们农历昨天晚上11点算新一天。今天早上,我查看发现该交易成功。希望这是好买卖。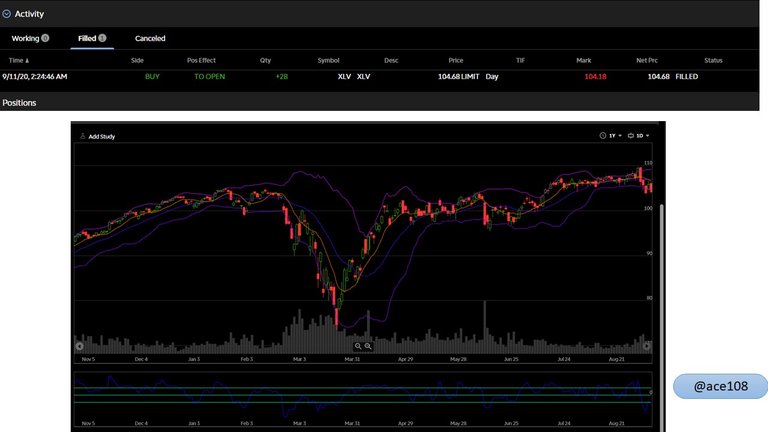 I ordered my lunch and dinner before I even had breakfast. That's a story in a previous post. The pizza came just before 12 noon.
我连早餐还没吃就订了午餐和晚餐。那是一前帖的故事。比萨在中午12点之前就来了。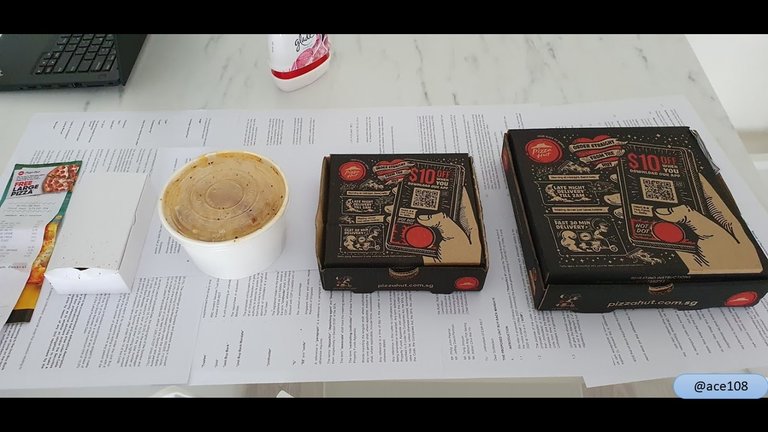 I decided we should keep the regular pizza for dinner.
我决定我们应该留下那较大的比萨做晚餐。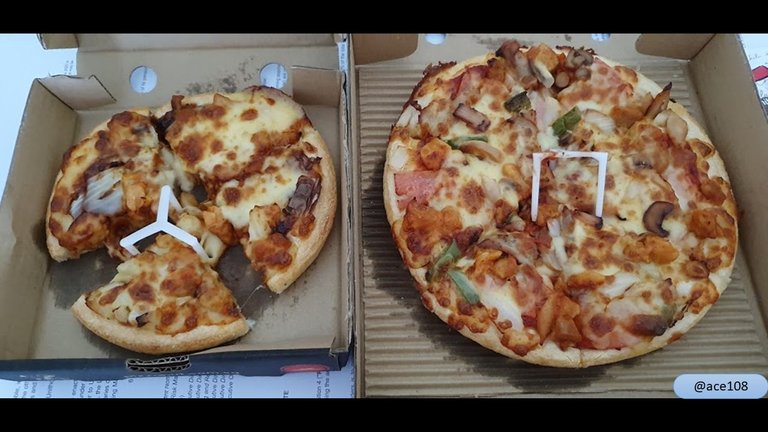 Definitely start with the pasta. I think that is not so good to keep. I'll think about the chicken tenders later.
当然先吃面因为我觉得面留下来就不那么好吃。再考虑鸡柳什么时候吃吧。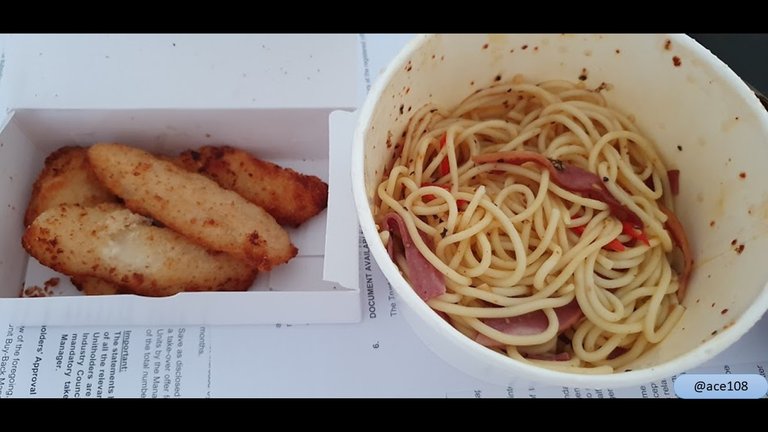 The lady was still having a video conference in the room and I split the pasta into 2 portions.
女人再房间开视频会议。那我将面分成两份。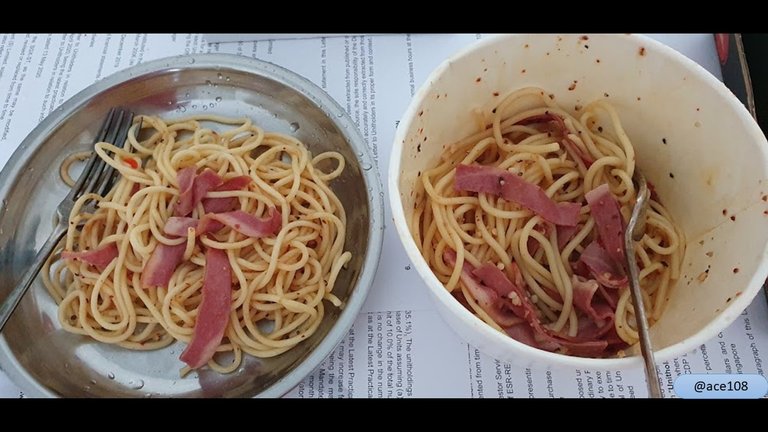 The food came with this coupon to entice me to market more of their pizza to me.
食物送来还带着这优惠券来引诱我下次再跟他们买披萨。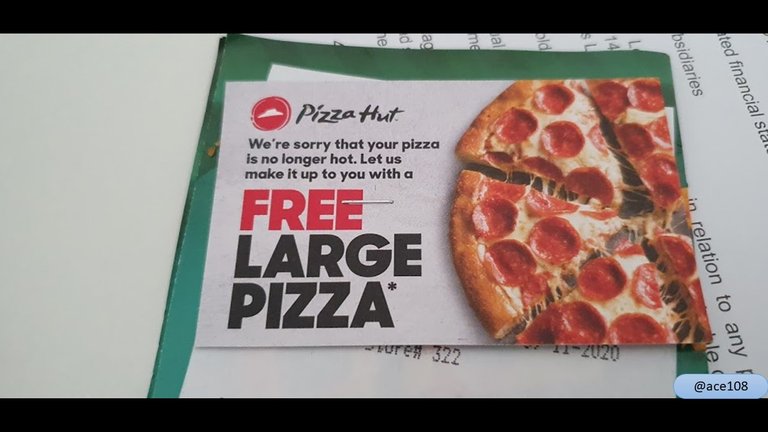 Weird thing is they are even trying to market to me some durian pizza. I wonder how that will taste.
奇怪的是,他们甚至还出现了榴莲口味的。不知道会是怎么样的味道。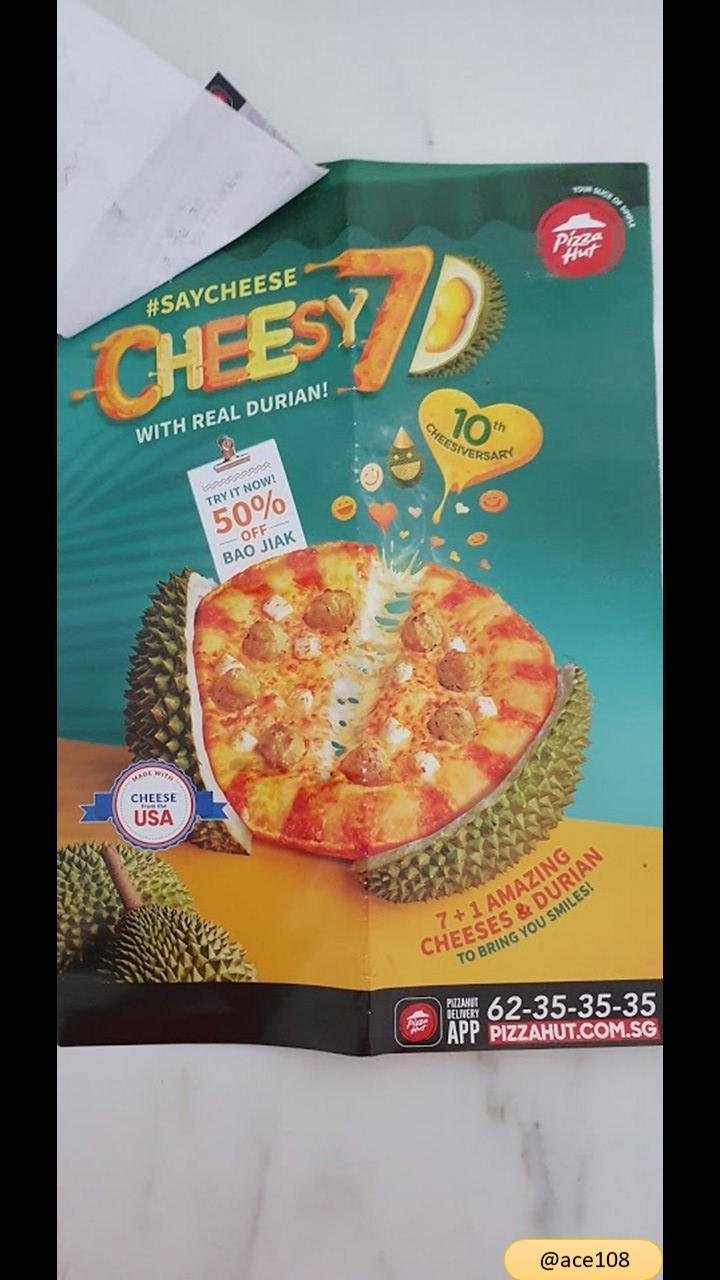 Later in the day, I check out the prices in the stock market and look at the GLD ETF which I already sold some but not all. That was bit regretful because I read recently that Warren Buffet bought some gold digger, i.e., a gold mining company. So, I should still think that it is on the uptrend and that means it looks good enough to buy again, right? What do you think?
后来,我查看股市,并看看GLD EFT价格。我已经卖了一些。有点遗憾但还好还有剩。我最近读了巴菲特买了金矿股份。所以,我猜黄金价格应该还在上升趋势,这意味着它看起现在是买的好时期,是吗?你怎么看?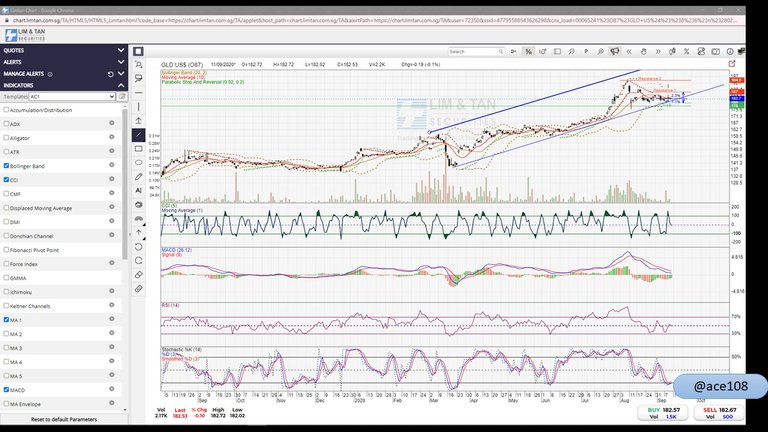 Anyway, check out this gold vending machine at HabourFront I saw recently. It was out of order then but I'd love to see someone buy some gold from this "market"
最近在港湾看到这个黄金自动售货机。它不能运作但我真想看看有人从这个"市场"买一些黄金的样子。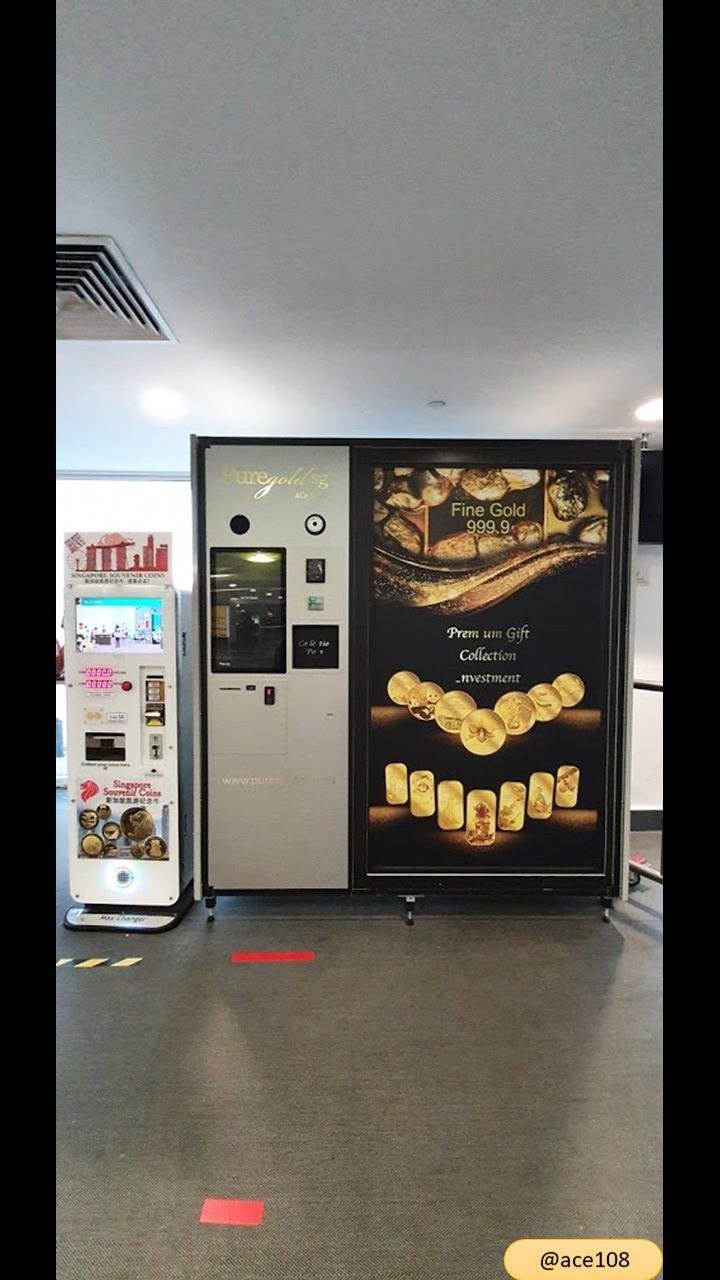 [//]:# (!pinmapple 1.264919 lat 103.820080 long HarbourFront d3scr)


Please see my other posts:
@ace108
请看我其他帖: @ace108
---