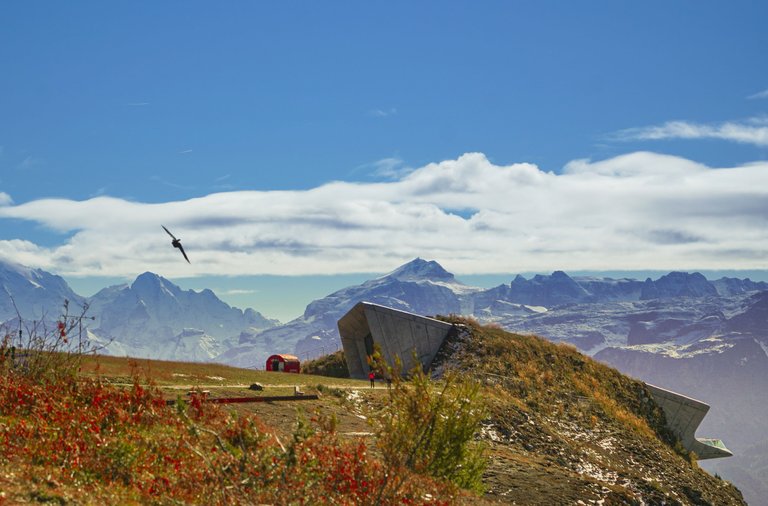 Looking at the distinctive building in my first photo, which architect do you think of? The name of Zaha Hadid came to mind when I first saw it from a brochure, and it proved to be true!
I visited some of her creations scattered around the world and was constantly amazed by her wild imagination and solid skills. Her experience as a minority woman has also been inspiring for many including me. I once posted about her unique Port House in Antwerp, which was completed just a few months after she passed away.


今天来分享一些意大利北部山区的建筑和美景。这前几张照片里的建筑是不是有着鲜明的"女魔头"风格?我在各地看过一些扎哈·哈迪德的杰作,每次都被她狂野的想象和高超的技术所折服,她身为少数族裔女性的奋斗经历也很让人受启迪。曾经写过她设计的安特卫普港口大楼,是她去世后几个月才完工的。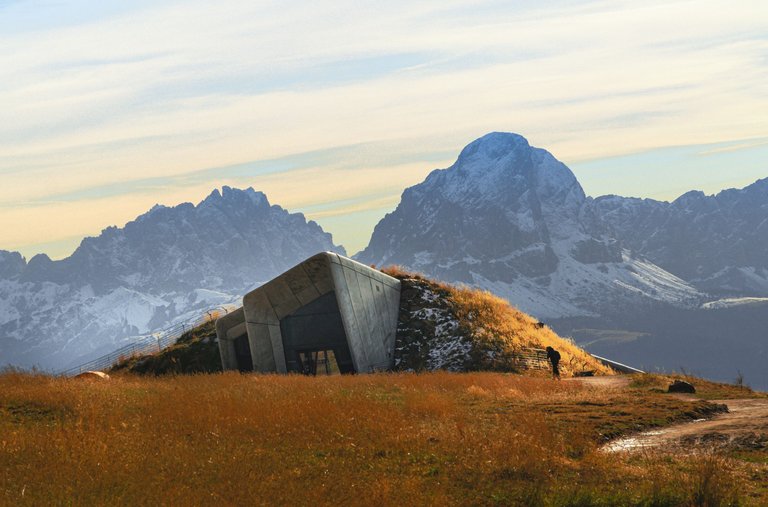 The futuristic mountain museum I'm showing you today is in South Tyrol, Italy. Zaha Hadid and her team designed this project in collaboration with Reinhold Messner, a renowned local mountaineer who made the first solo ascent of Mount Everest and ascended all 14 peaks over 8000 metres. It's called the Messner Mountain Museum (MMM Corones), which is located on the summit plateau of Kronplatz at 2275 metres high.
It's a pity that the museum happened to be closed when I visited Kronplatz, otherwise, I would have the chance to see the exhibitions about traditional mountaineering and the panoramic mountain view from its balcony. As a result, I could only walk around the building and shoot some photos from outside. However, the exterior was striking enough to make me linger long.


这次的登山博物馆是她和当地著名登山家莱因霍尔德·梅斯纳尔合作创造的,位于海拔2000多米的山顶草甸上。可惜我去年秋天去时没有开放,所以只能在外围走走看看拍拍。就算进不去,这建筑的独特外观也足以让人称奇。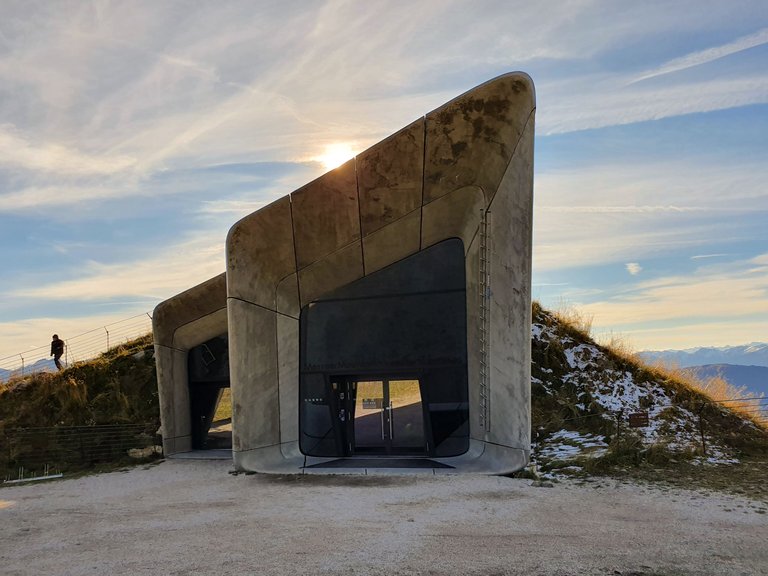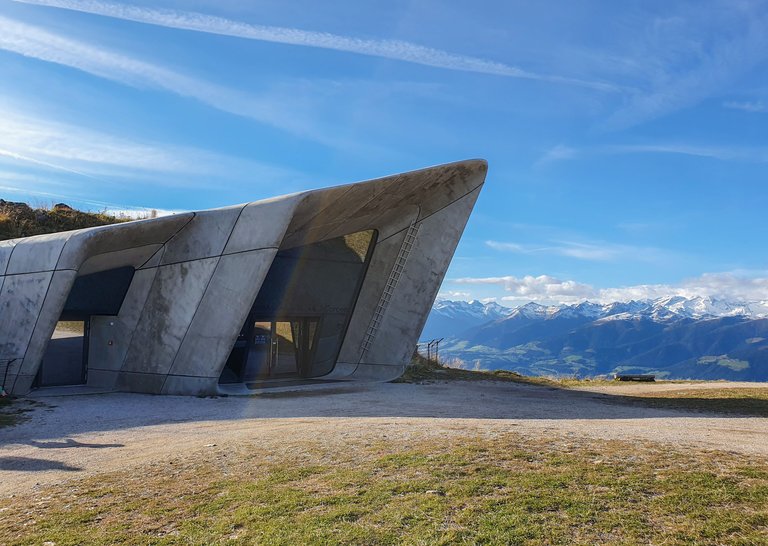 From the 2 photos below, you can see its cantilevered balcony protruding from the cliff edge and the magnificent view of surrounding mountains.
从下面两张照片里可以看到,博物馆悬空的观景台突出于悬崖峭壁之上。想象一下,站在那里,面对周围240°的群山,该是怎样一番美景~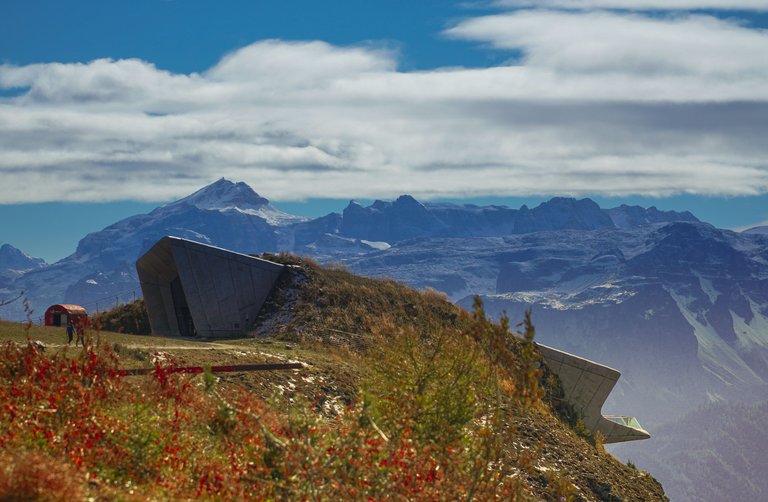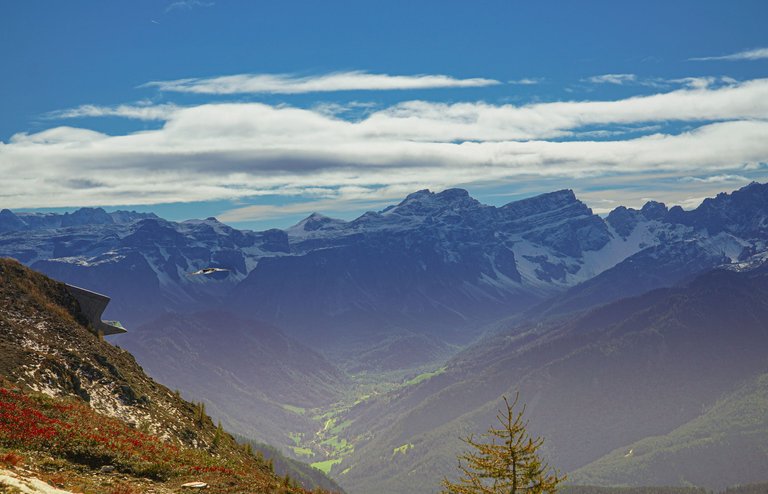 On the same summit plateau, there is also a Peace Bell which is the first architecture built at Mount Kronplatz to combine cultural facilities with the sports amenities. It's followed by the second one - the Messner Mountain Museum.
Inaugurated in 2003, the massive Concordia 2000 bell is dedicated to St. Bernard, the patron saint of mountaineers and skiers. It is a peace symbol of connecting different communities and cultures in that region. I could understand why when I saw local signs there in 3 languages: Italian, German and Latin. It's never dull being situated in such a location of cultural confluence.


同一片山头上,还有一座和平大钟,是十几年前为了将当地体育和文化设施相连结而建造的系列之一。因为这里地处意大利和奥地利交界不远处,多元文化交融碰撞,所以和平共处很重要。我在那块地区晃荡时,看到当地的标牌大都是意大利语和德语双语,很多文化设施还标注有拉丁语。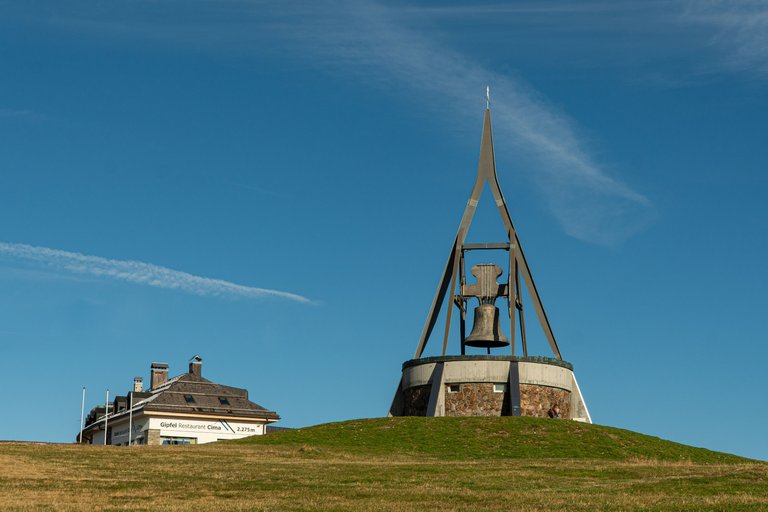 ---


Kronplatz is the largest ski resort in the region, but since I was there last autumn before the heavy snowfall, skiing was not an option. Meanwhile it's a good time to do some paragliding. Viewing the Zillertal Alps, the Dolomites and the Marmolada glacier covered by snow, ice and a mixed foliage of multiple shades of green and orange, how fantastic is that!
But again, I didn't know that in advance, only when I reached the summit and saw all these smart people flying in the sky, I came to realize it. Lacking time to plan ahead while traveling often brings nice surprises, and the silent screaming of "If I knew it earlier, I could have booked it!" also happens so many times. So let's just enjoy some photos I took of these lucky paragliders and the impressive landscape.


这块地区冬天是滑雪胜地,但我去时还没有下大雪,所以只看到山顶上有些人在玩滑翔伞。我喜欢初秋时节去到大山里,那漫山遍野深深浅浅的绿,混着层层叠叠的秋色,被白雪皑皑的群山环抱,美不胜收。早知道那里可以玩滑翔的话,肯定也会提前预定一下,体验体验缓缓飞掠这一切的感觉。又是一个去前没有时间计划,随兴而游,去后才知错过而拍断大腿的懊悔故事~哈哈 说多都是泪,看图吧: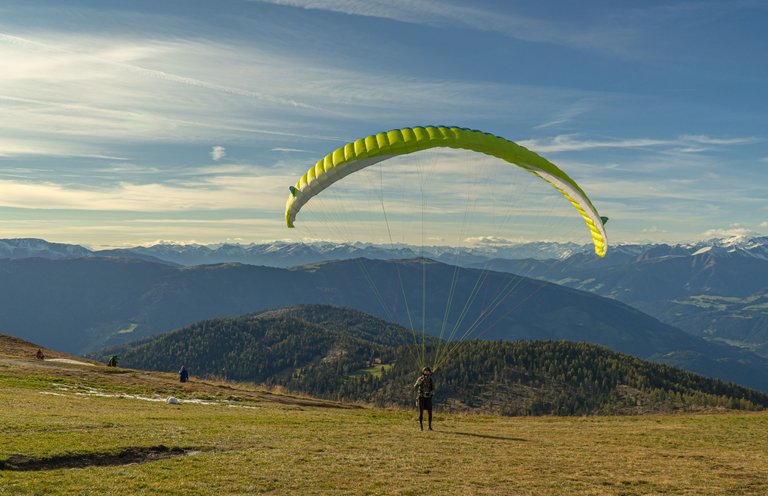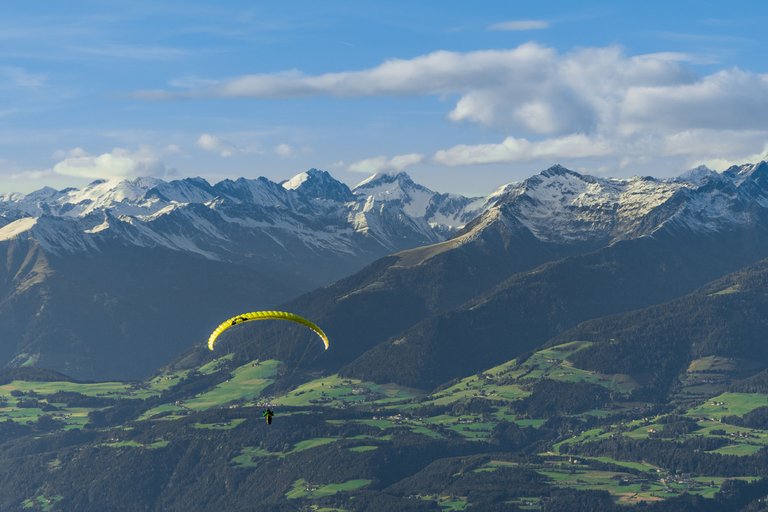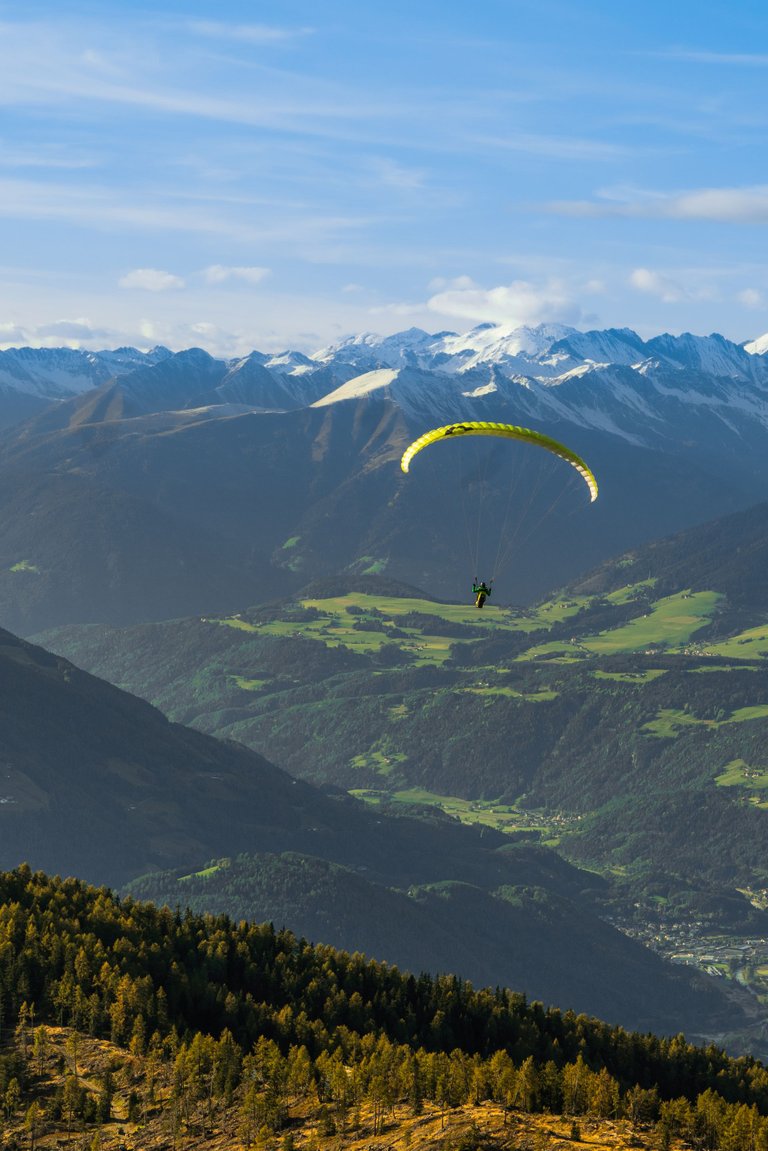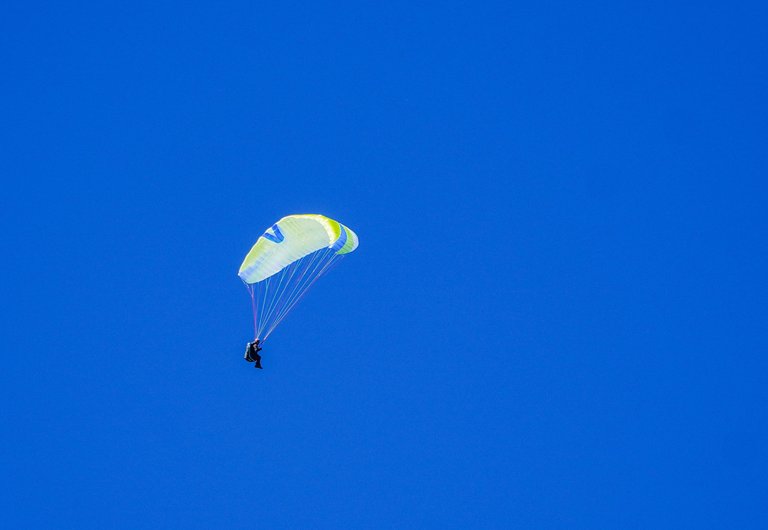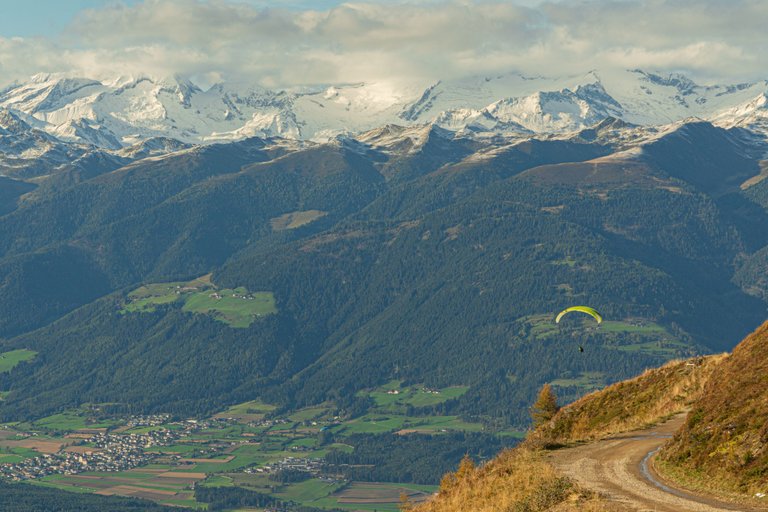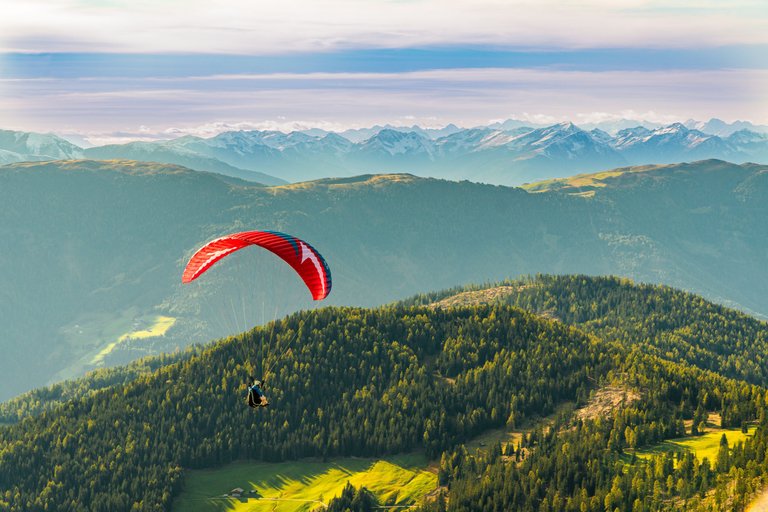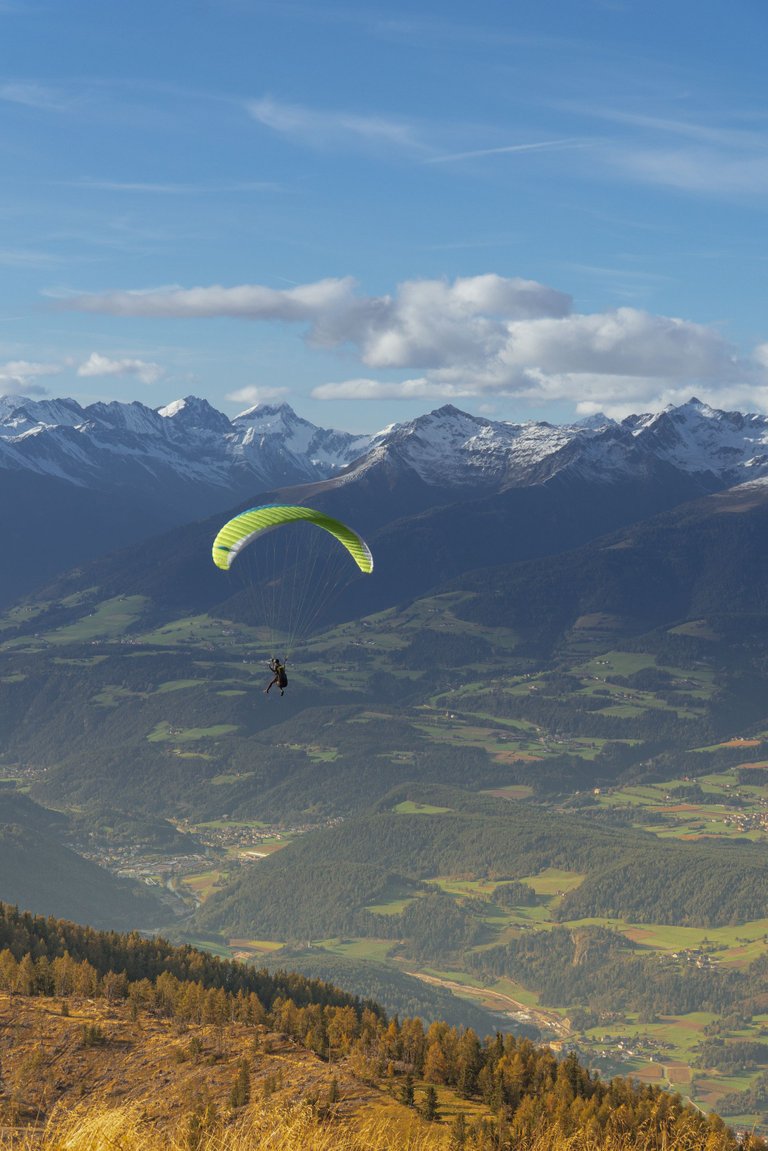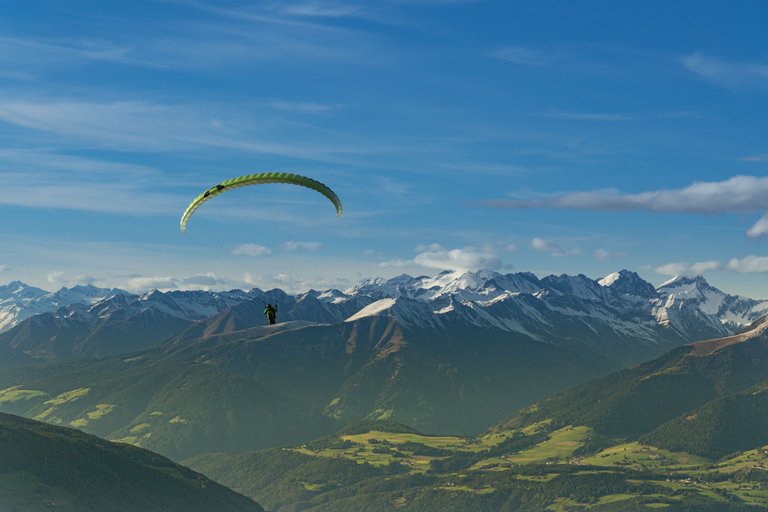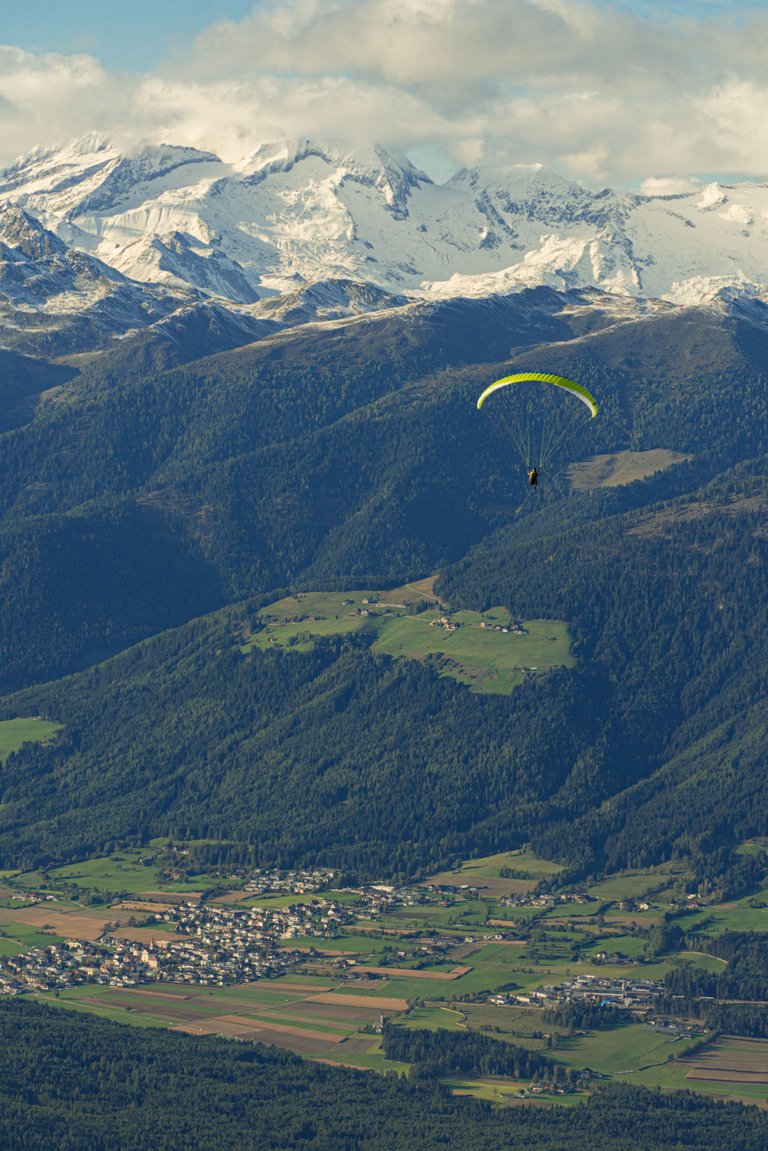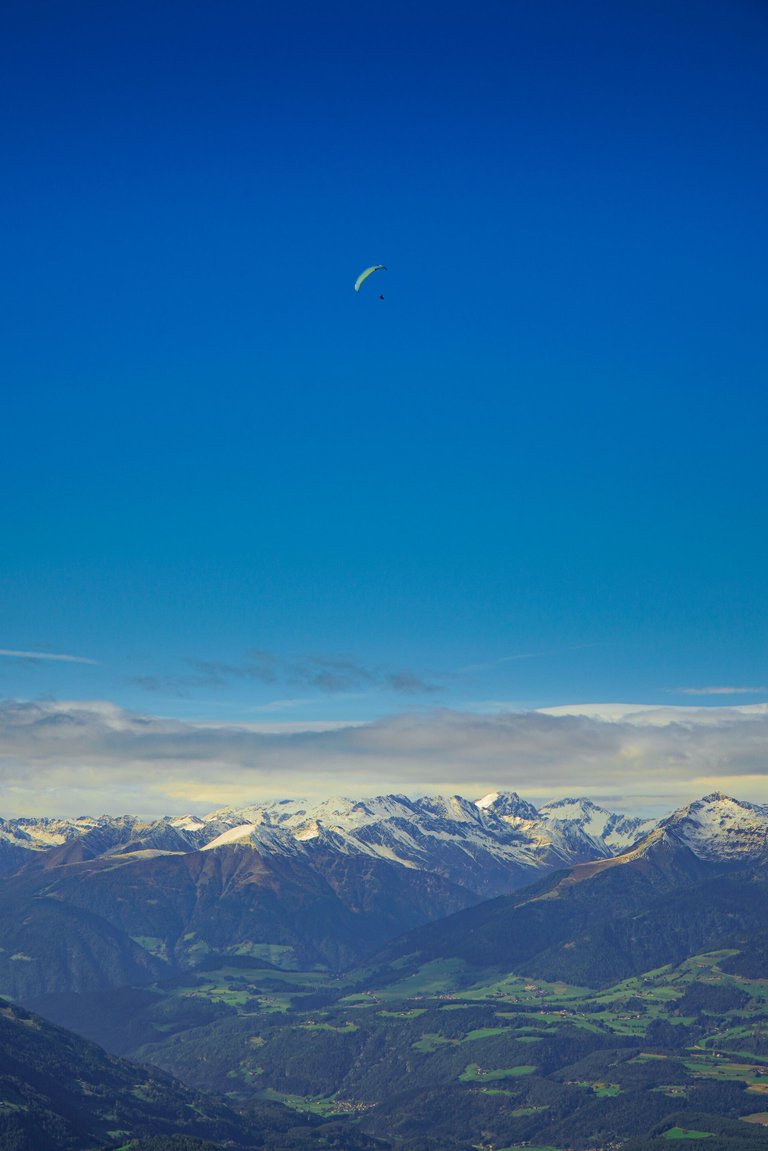 All content by @itchyfeetdonica
图文 by Donica

---


Thank you for visiting! Here are some of my travel shots.
Check out more travel posts on Pinmapple, and share your travels there too!