Trying something new today!
I am baking Angel Cake using a 9 inch tube pan.
The cake is rising pretty good!
It is still in the oven and I hope it tastes as good.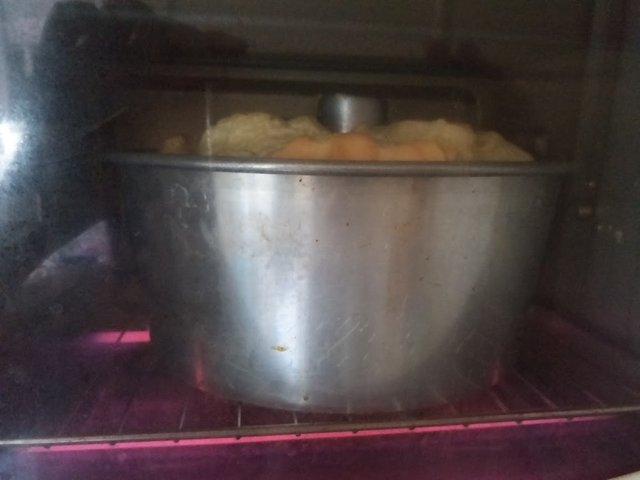 I used 12 eggs this time to bake this cake.
And all 12 egg whites are used to make the cake rise.
As for the egg yolks, I will need to use it for tonight's dinner.
Wish me luck that it will taste good when it comes out an hour later.
今天尝试新新蛋糕食谱!
我正在用 9英寸的烤盘烤天使蛋糕。
这次我用12个鸡蛋。
Yum Yum!
Rosa
@rosatravels