The family loves these black sesame biscuits so much that I made them again this morning.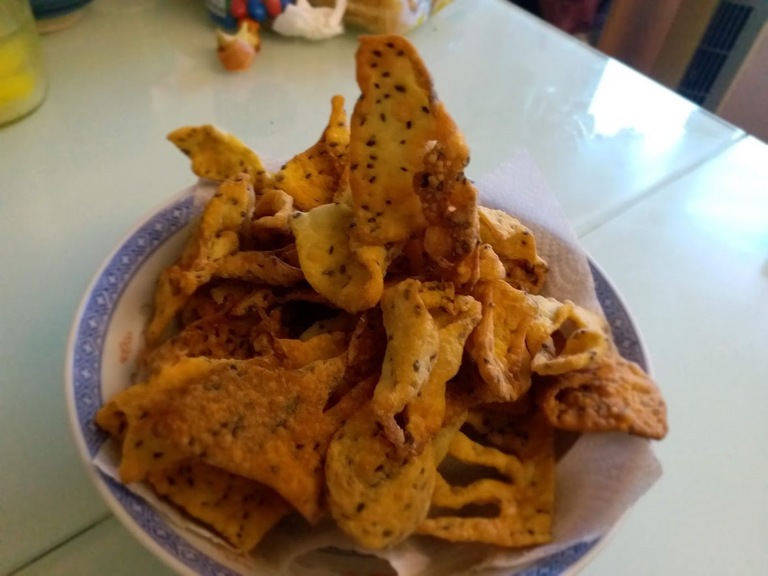 They taste so good.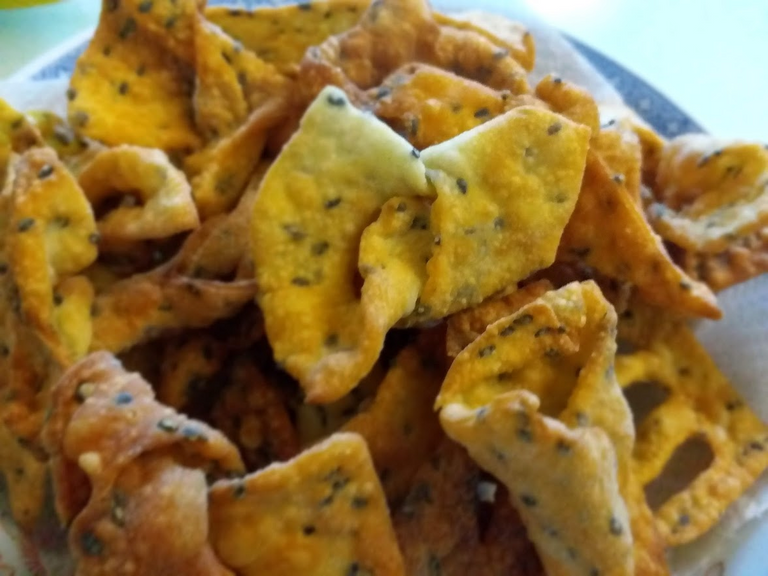 And quickly they are all gone.
So I made another batch: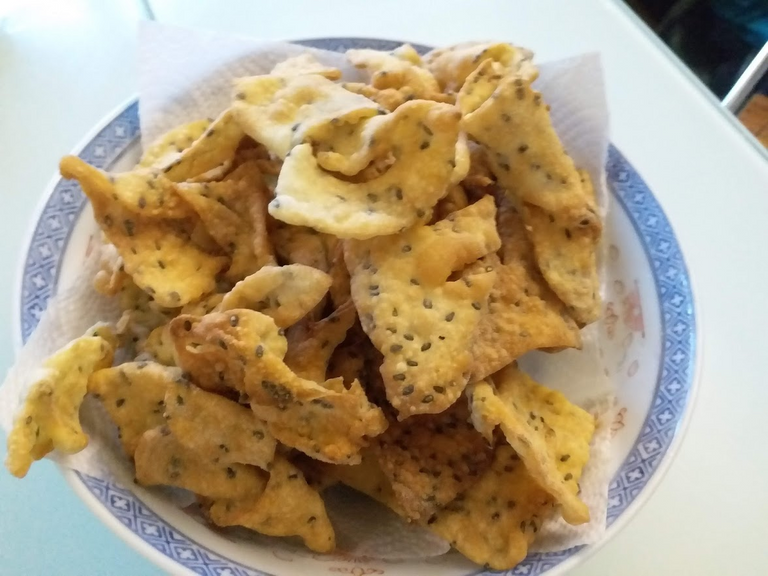 The ingredients are very little:
flour
egg
black sesame seed (must as they taste much better with them)
So long as you remember the major ingredients and add the usual pinch of salt, sugar, little oil and water into your cooking, everything tastes good.
The reason why these are called black sesame biscuits is the black sesame that brings out the flavor.
Try it. I wrote the recipe and the entire method in this post:
https://hive.blog/hive-105017/@rosatravels/new-freshly-fried-black-sesame-biscuits
我的家人非常喜欢这些黑芝麻饼干,所以今天早上我又做了一遍。
只需要:
在过程中加入通常的少许盐,糖,少量油和水。
黑芝麻带出很香的味道。
尝试一下。我在这篇文章中写了食谱和整个方法:
https://hive.blog/hive-105017/@rosatravels/new-freshly-fried-black-sesame-biscuits
Enjoy,
Rosa
@rosatravels