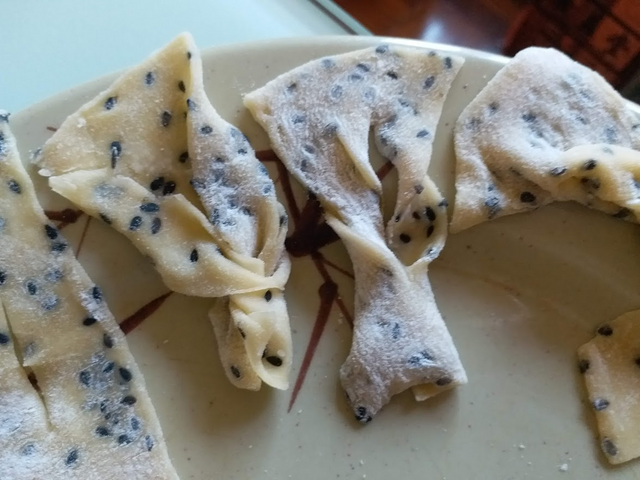 I bought some black sesame seeds yesterday so that I can put black sesame into the biscuit rather than black seed powder.
The black sesame makes the biscuits look much better.
Also when I flatten the dough, each sesame seeds stand out.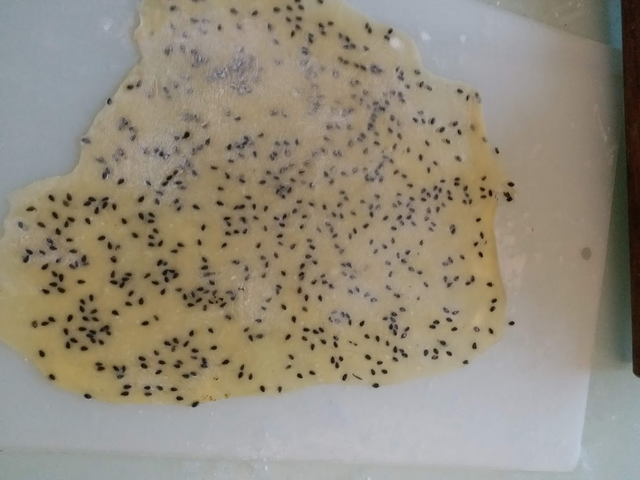 They look really good don't they?
The trick is to make the entire dough really thin and flat.
And then when you fry them, they come out extra crispy.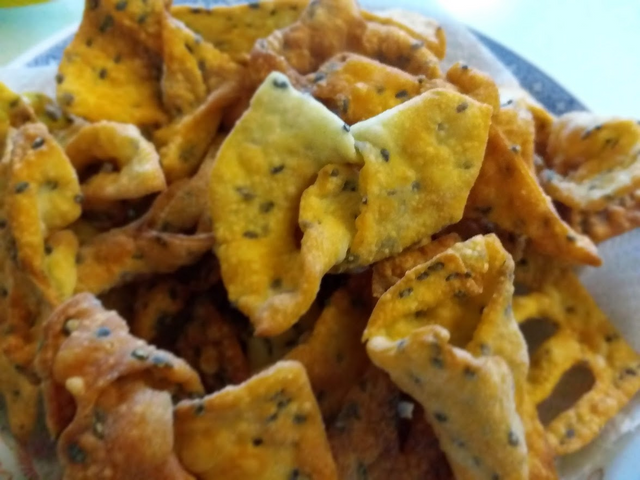 I will try my recipe again today to make sure it is really good and give the recipe to you tomorrow.
大家好!
昨天我买了一些黑芝麻,这样我就可以把黑芝麻放入饼干中,而无需用是黑种子粉。
黑芝麻使饼干看起来更好看。
同样,当我将面团压平时,每个芝麻都脱颖而出。
黑芝麻的味道真好吃。
今天,我将再次尝试我的食谱,明天再写给大家尝试!
Rosa
@rosatravels