Here is the recipe for the Deep fried Chinese Doughnut: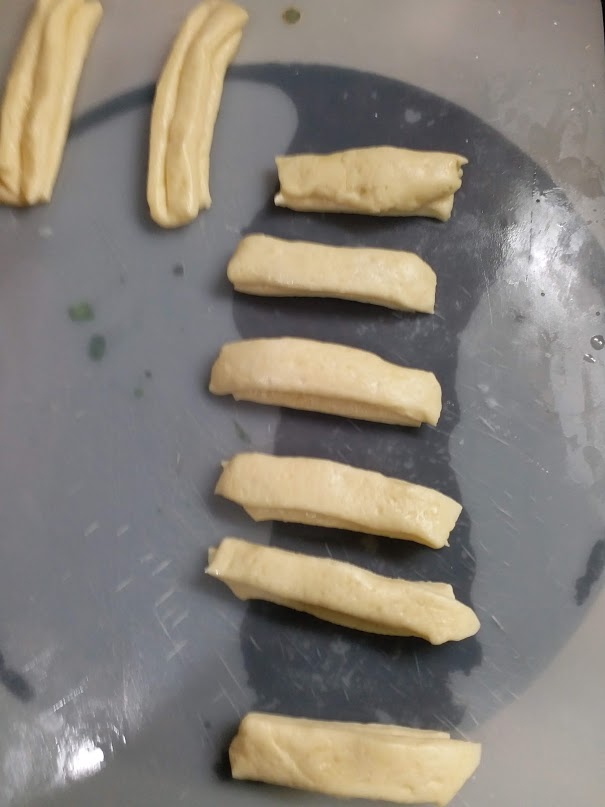 Mix the following ingredients and let the dough rise and separate them into pieces.
Bread Flour: 350 g
Milk: 250 g
Baking Soda: 3 g
Baking powder: 10 g
Oil: 12 g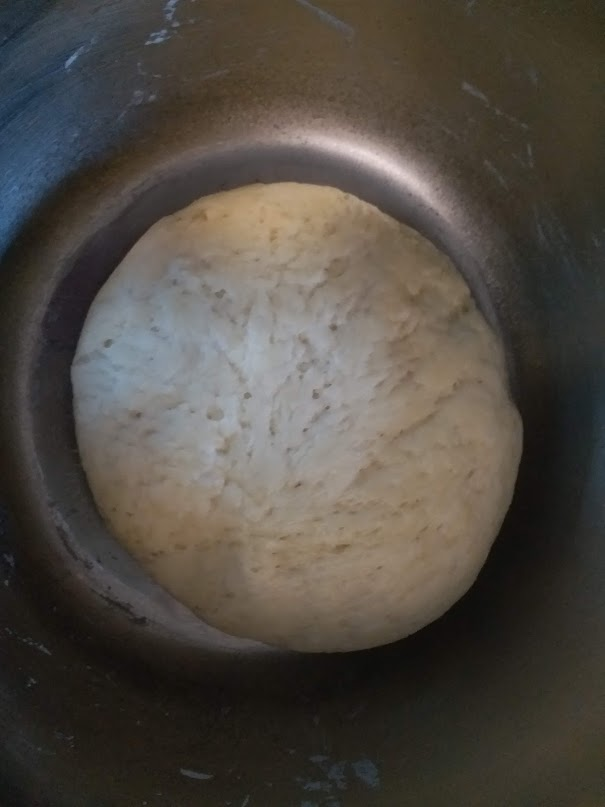 Separate the dough into pieces: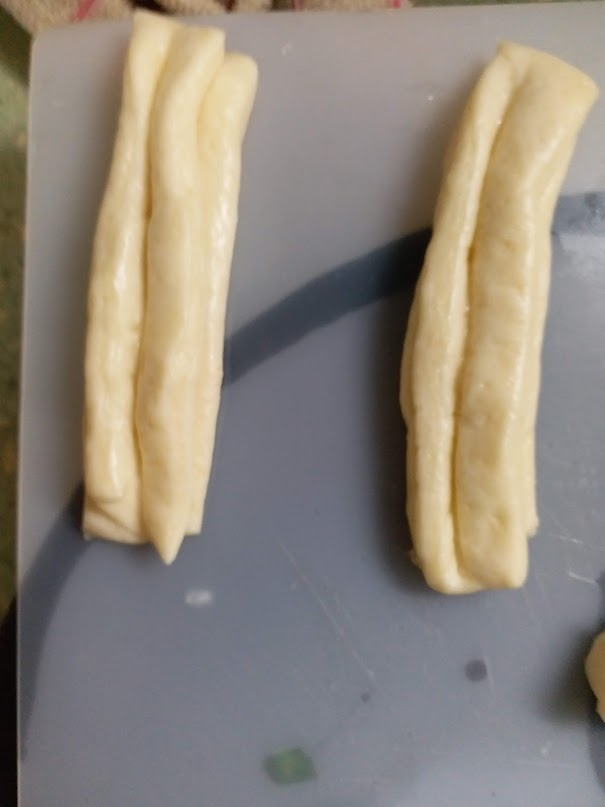 Then heat up the oil and deep fry: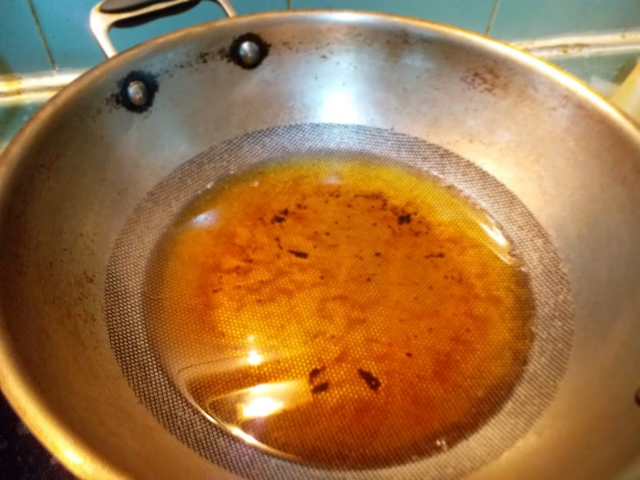 Let the bread rest on a rack.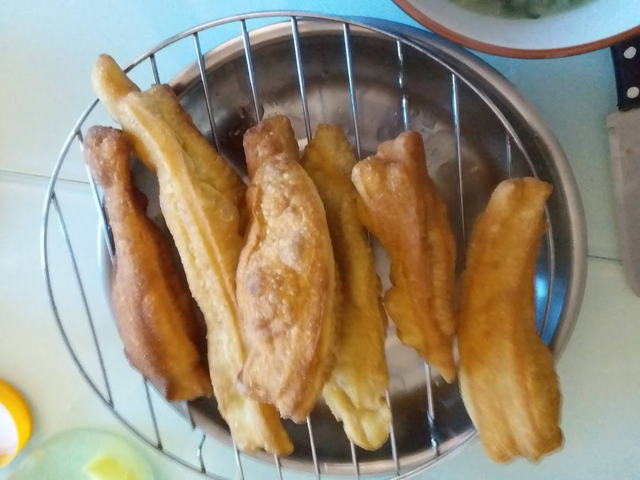 这个油條食谱真的很好!
中筋面粉 2+1/4 杯 / 350克
凉牛奶 1 杯 / 250克
泡打粉 1 汤勺 / 10克
小苏打 1/2 茶勺 / 3克
盐 1 茶勺 / 6克
油 1 汤勺 / 12克
做一个面团
使面团升一个小时
将面团分成小块
热油
炸
Enjoy,
Rosa
@rosatravels