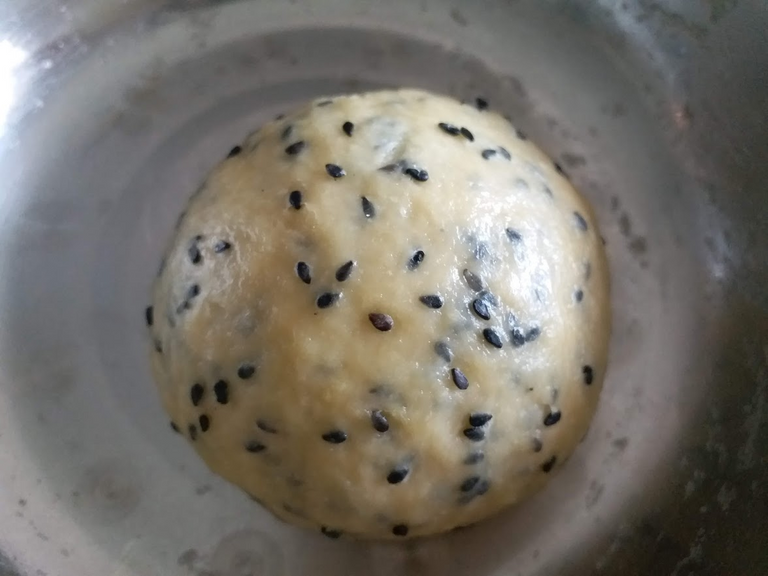 Today, I prepared this dough to make the following sesame biscuits: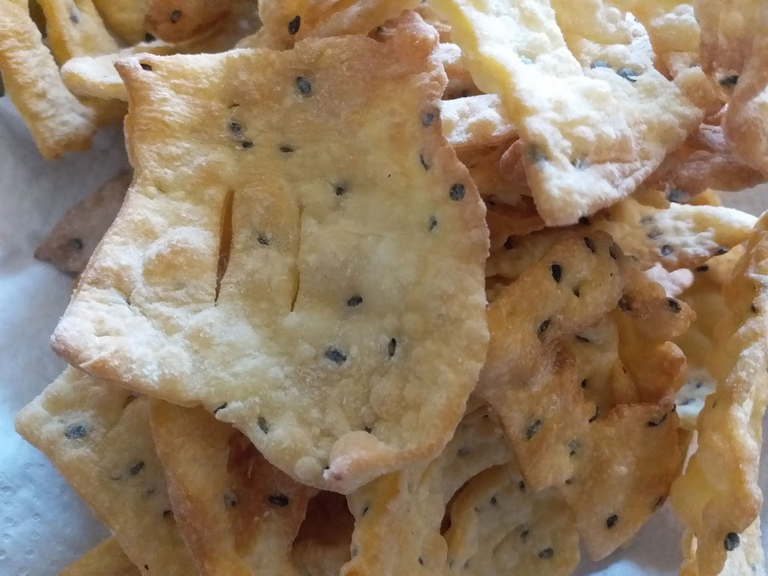 Notice all the bubbles that come out from the deep frying of the biscuit dough.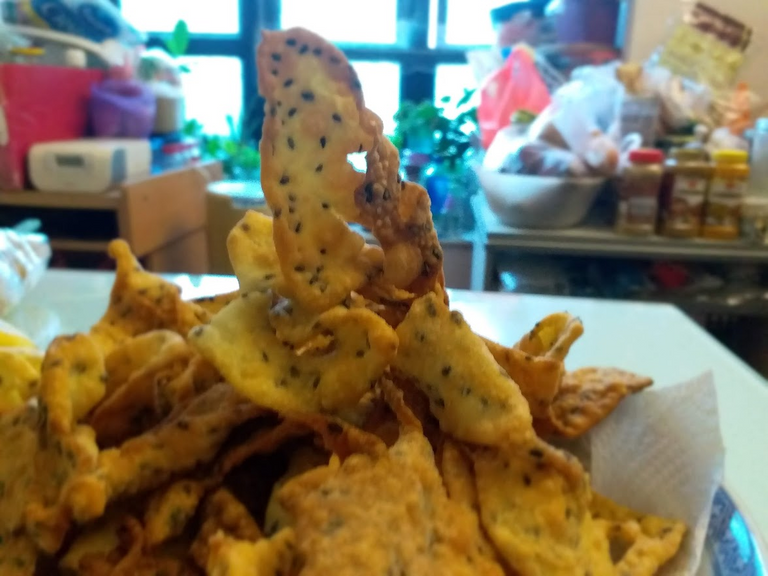 Here is the Recipe:
250 g. flour
2 eggs
4 g. salt
2 tsp. sugar
15 ml oil
black sesame
10 to 20 ml of water
Steps:
#1. Mix all the above ingredients
#2. Knead for about 15 minutes.
#3. Put in a bowl and cover it for 30 minutes.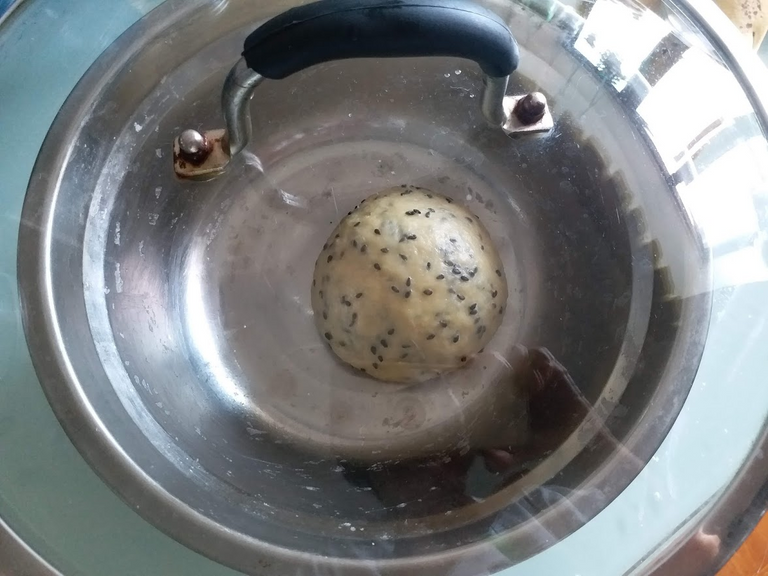 #4. It will expand a bit even though there is no baking powder or yeast.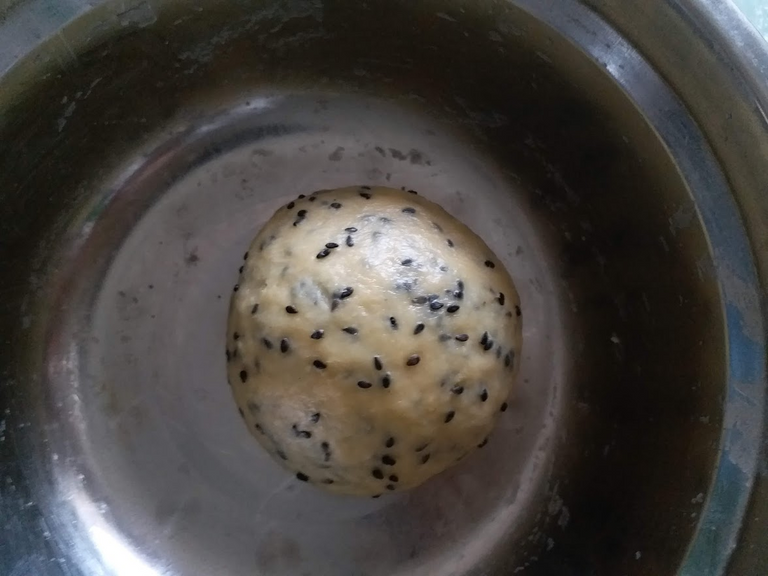 #5. Divide the dough into 3 parts: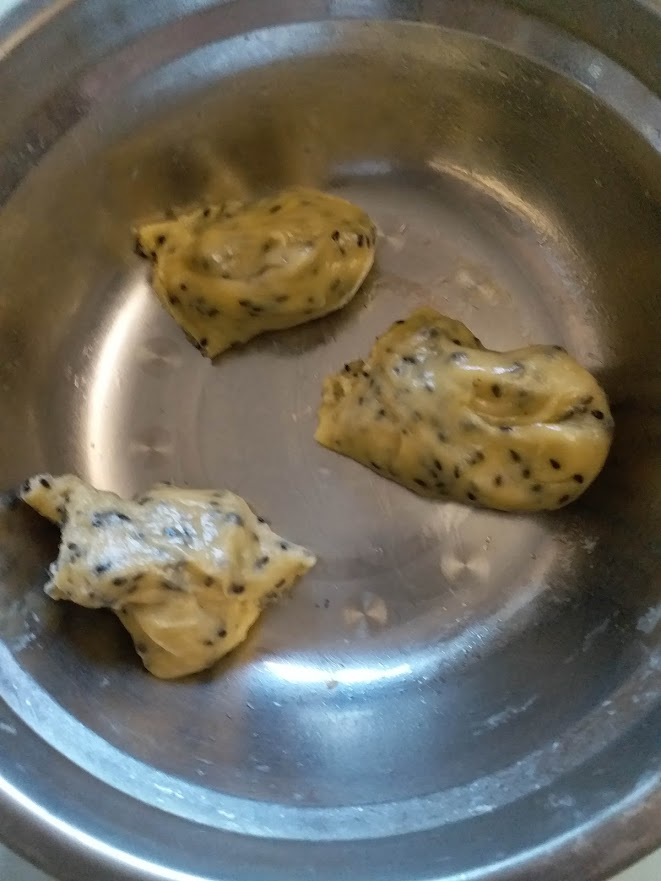 #6. Use a roller and roll out the dough flat and thin.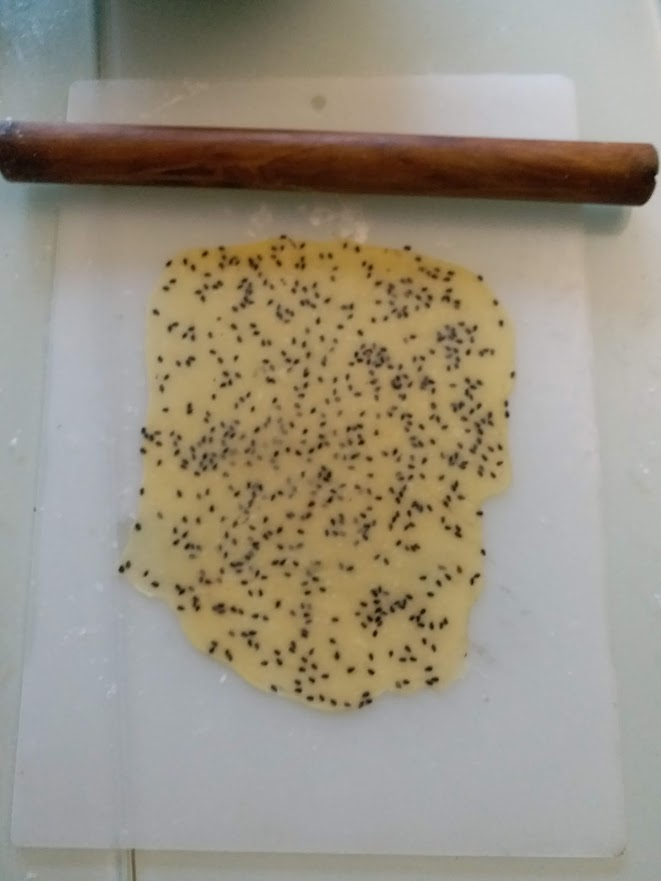 #7. The trick is to make it as thin as possible.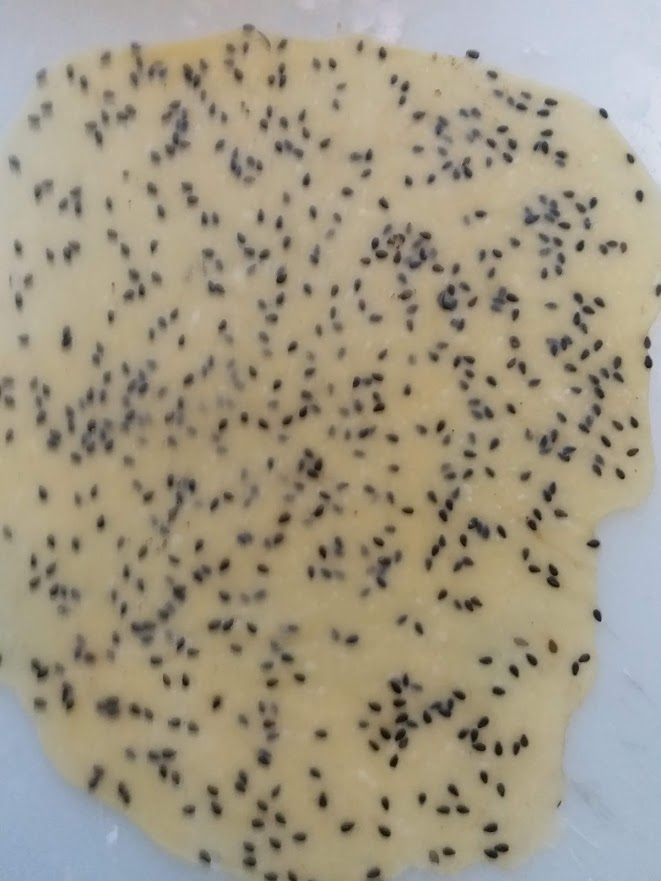 #8. Cut them into square pieces: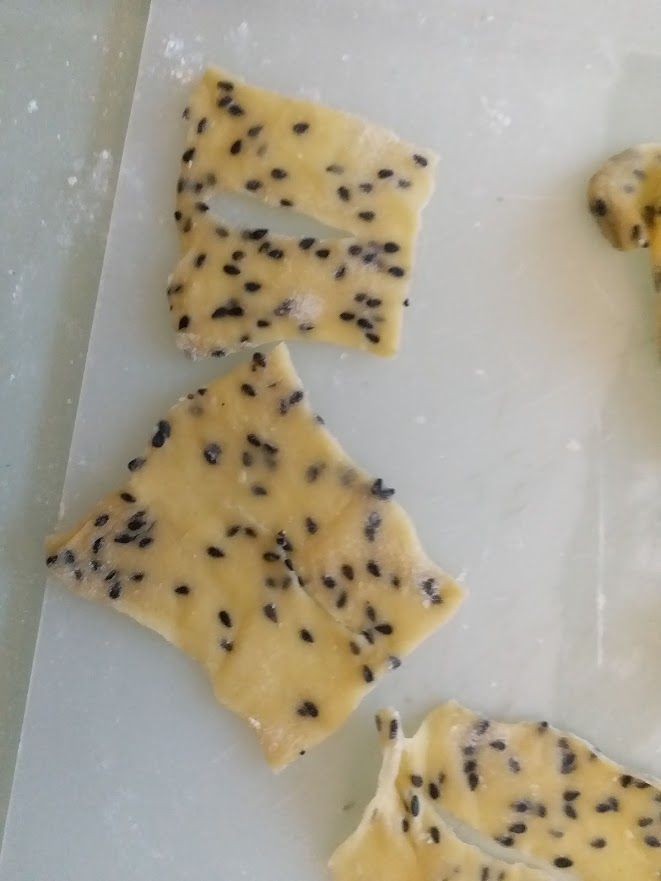 #9. Stack them up in layers and slice one or 2 cuts in the middle: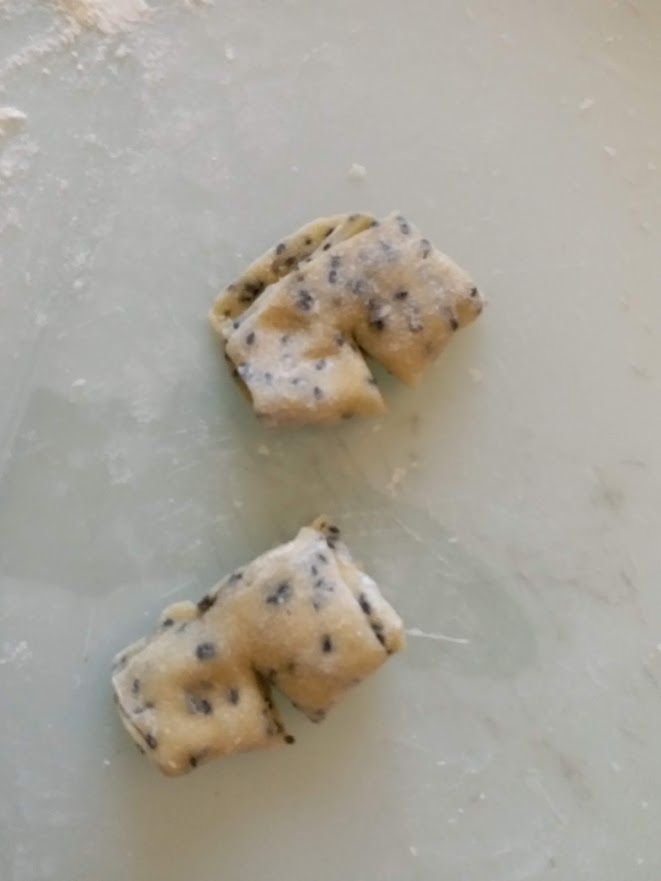 #10. You can then twist them in the middle to make nice designs: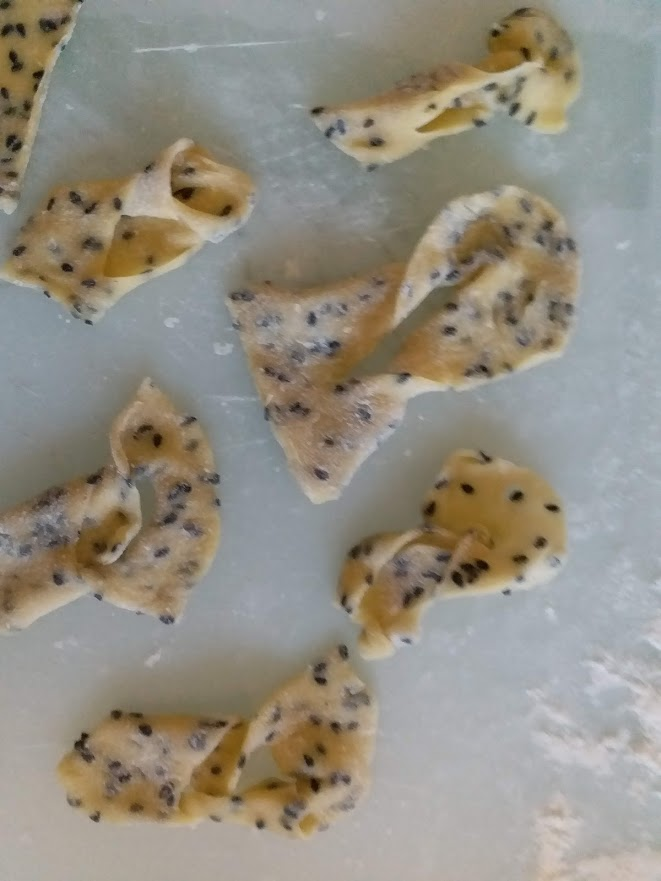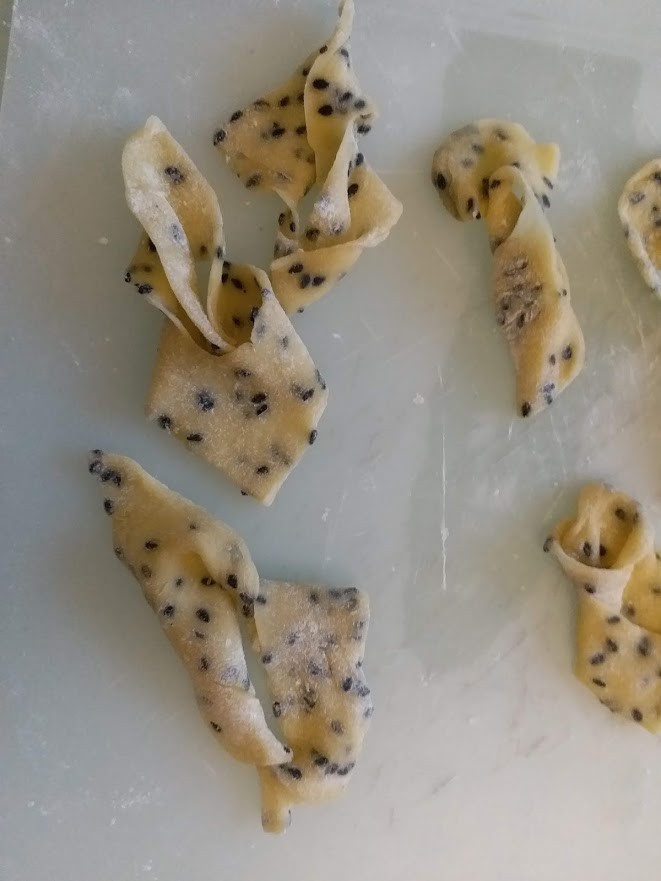 #11 Deep fry them in oil
Hope you enjoy them!
我的芝麻饼干食谱:
250克面粉
2个蛋
3 to 4克盐
1.5 to 2茶匙糖
15毫升油
黑芝麻
10至20毫升水
#1 混合以上所有成分。
#2 揉约15分钟。
#3 放入碗中盖30分钟。
#4 即使没有发酵粉或酵母,它也会膨胀一点。
#5 将面团分成三部分。
#6 将面团压平并变薄。
#7 诀窍是使其尽可能薄。
#8 切成正方形
#9 在中间切一到两个切口
#10 然后,可以在中间将它们扭曲以做出漂亮的设计
#11 用油炸
希望你喜欢吃!
Rosa
@rosatravels